Tree Air Excavation in Corpus Christi, TX
The soil around our trees can become compacted over time, making it harder for the tree to access proper oxygen and nutrients. For tree air excavation help in Corpus Christi, homeowners turn to ABC Home & Commercial Services. Our certified arborists can create a specialized plan for your trees that will result in healthy tree growth—both now and into the future.
We offer a number of tree air excavation services to keep your trees healthy, including:
Corrective on Girdling Roots
After our signature root collar excavation service, our trained experts will assess the root system that has been exposed. In some cases, some roots need to be pruned because they are girdling (cutting circulation) major anchorage roots.
Air Excavation to De-Compact Soil
Texas is notorious for producing some of the harshest soil conditions for steady tree health. Trees need to be able to expand their root systems throughout the soil. Our air excavation service will de-compact the soil within the critical root zone of your tree. This will allow your tree's root system to expand and grow, improving your tree's health.
Nutrient Enhancement by Vertical Mulching with Organic Compost
This service uses an air spade tool to create two-inch diameter holes, two inches into the ground, within the critical root zone. Then our specialists will use our signature organic compost to back fill the holes they've created, further helping the roots expand throughout the critical root zone.
The ABC Process
1. Contact ABC
We'll learn what you need over the phone or during an in-person meeting at your home. Usually, we can schedule an appointment in a few business days.
2. Get an Estimate
We'll provide you with an estimate based on your goals and our recommended set of services. Once we get your approval, we will get you on the schedule.
3. Service
Our trained specialists perform all agreed-upon services. When we're done, we will clean up any debris to keep your yard neat and looking great.
4. Follow-Up
Depending on what services we performed on your property, we'll provide you with an update or recommend additional follow-up or ongoing services.
Once we've completed these services to your tree, you should see a noticeable difference in its canopies within six months. Depending on your soil type, we might recommend having us back for an air excavation service to clear out the existing holes within your tree's critical root zone to help improve the air to soil ratio your tree needs.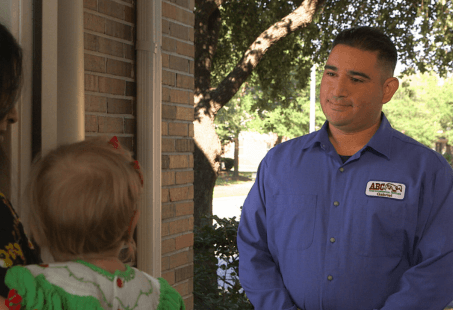 Get Started
We can turn your vision for your yard into reality.
More Lawn Service Solutions In Corpus Christi
What Our Customers Are Saying
"These guys are 5 stars for a reason, had issues with my ac today late Saturday afternoon. They sent kyle to diagnose my ac and he was really knowledgeable and explained everything thoroughly! Thank you abc!! Will definitely continue business with them when needed!"
"We like that ABC gives us one place to call for most of our home needs. Their techs are always on-time, professional and efficient."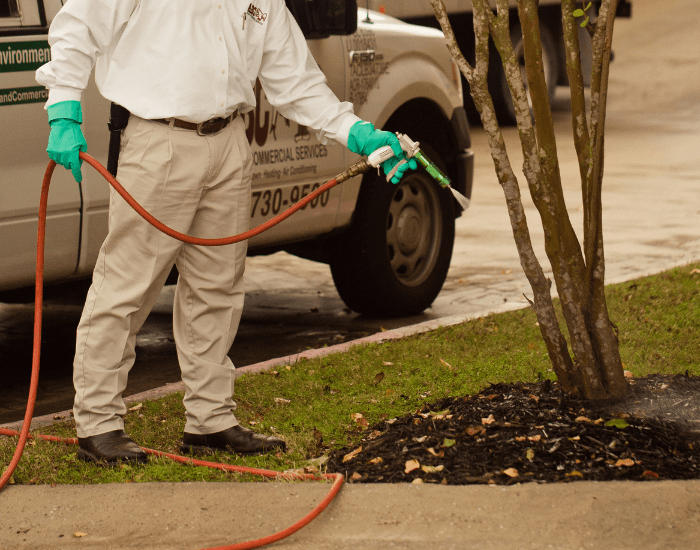 Need Lawn Services For Your Business?
Our lawn care specialists will ensure you make a good first impression on your customers by keeping your facility's exterior looking nice and tidy.
ABC's Complete List of Home Services in Austin
Why deal with multiple service providers when ABC can do it all?