Landscaping in League City, TX
Are you looking for a pop of color in your flowerbeds? Or, have you been daydreaming about redoing your backyard completely for outdoor living space? No matter what type of project you have in mind for your landscaping, League City homeowners can rely on ABC Home & Commercial Services. Our specialists can do anything from a simple upgrade to transforming your yard to make your vision a reality.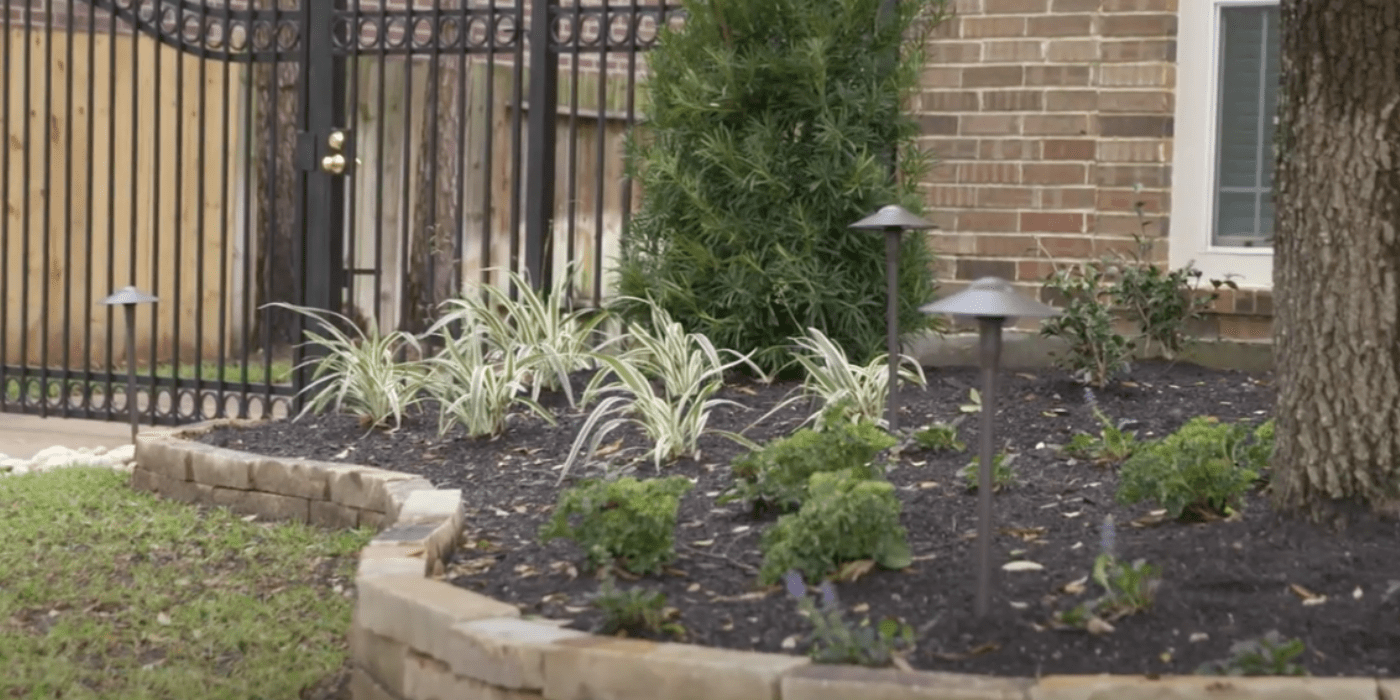 Download Transcript
Comprehensive Lawn & Landscaping Services
ABC is a family-owned business, and every product we select is carefully considered with your family's well being in mind. Our top priority is our customers and the community, which is why we have a thorough research process in place for selecting products. During your initial consultation, your lawn care specialist will be able to answer any of the questions you have about the products we use.
The ABC Process
1. Contact ABC
We'll learn what you need over the phone or during an in-person meeting at your home. Usually, we can schedule an appointment in a few business days.
2. Get An Estimate
We'll provide you with an estimate based on your goals and our recommended set of services. Once we get your approval, we will get you on the schedule.
3. Service
Our trained specialists perform all agreed-upon services. When we're done, we will clean up any debris to keep your yard neat and looking great.
4. Follow-Up
Depending on what services we performed on your property, we'll provide you with an update or recommend additional follow-up or ongoing services.
ABC's lawn care team can keep your yard looking its best once we've finished your landscaping project. We offer regular mowing and lawn care, so your grass and plants will be lush and green all year. We can even provide you with sprinkler repairs and maintenance to ensure your lawn is getting an adequate amount of water. During your initial lawn care consultation, we can create a holistic schedule based on the larger set of services you may need that will best fit your needs and budget.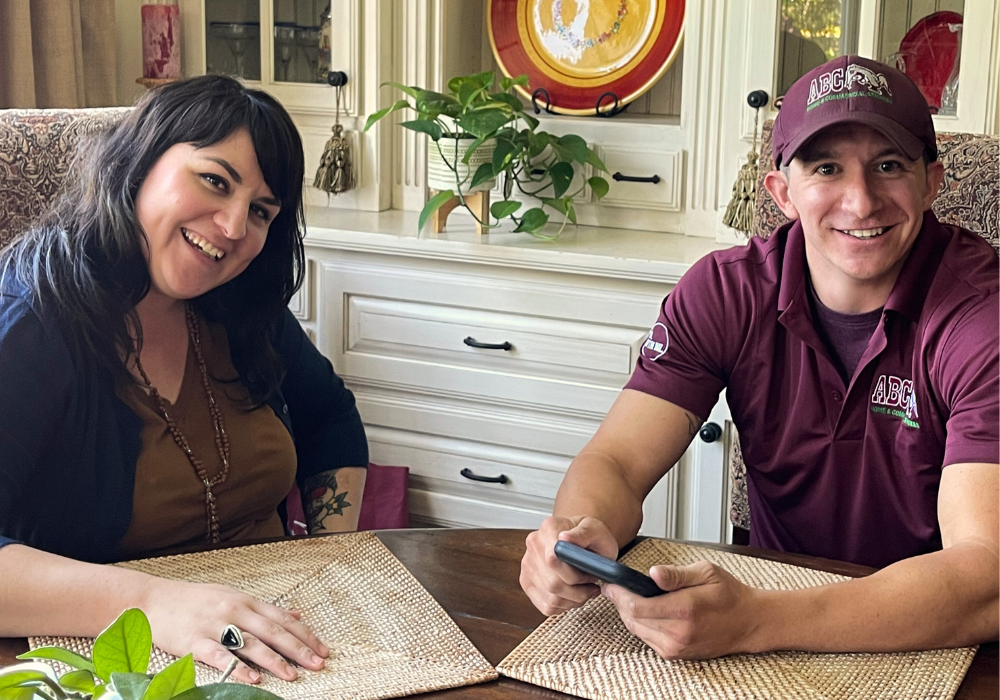 Get Started
We can turn your vision for your yard into reality.
No matter the scope of the project you have in mind, ABC's specialists can update your landscaping in League City. We have developed a strong reputation in the community for having friendly, knowledgable team members who provide high-quality services. The strength of our team is due in part due to our stringent hiring process. All specialists are drug tested and background checked before joining our team. Before providing services, all specialists go through an extensive in-house training program.
Lastly, as a family-run business, one of our values is that we always treat our customers' homes as if they were our own. You can feel confident that the ABC designer and crew who arrive at your home will be courteous and will have the expertise necessary to complete any landscaping project you have in mind.
Frequently Asked Questions
Which League City landscaping services do you provide?
As a full-service landscaping provider, League City homeowners can reach out to ABC for help with any size or type of landscaping project they have in mind. Whether you're looking to change out flowers, redo your whole backyard or do something in between, our professionals can help.
ABC understands that sometimes you know you want to do something different with your yard, but you're just not quite sure what you want. Whether you know exactly what you have in mind or you need some inspiration, our landscape designers can work with you. Some of the projects we regularly take on include:
planning out areas of your yard for different purposes, such as finding the ideal spot for a garden or children's play equipment;
planting trees and shrubs to give you and your family members more shady areas and privacy;
adding curb appeal with seasonal flowers and other plants;
installing walkways, pathways or other hardscaping to connect different parts of your yard;
giving professional advice on what flowers, vegetables, shrubs and other plants will thrive in certain areas of the yard, depending on factors like sun exposure;
planting native, low-maintenance plants in your yard;
increasing home safety by installing new outdoor lighting;
adding stunning features to your yard, such as a small pond or a water feature;
designing outdoor common areas, such as an outdoor kitchen;
remodeling, replastering or retiling your pool and
implementing mosquito control measures to make spending time outdoors more enjoyable.
During your free consultation, you can get a better understanding of how we can make your landscaping ideas become reality.
Can you work with any sized budget?
During your initial consultation, your landscape designer will ask you about your budget for larger landscaping projects. From there, we can work together to create a landscape design that fits your preferences and your budget. If cost is a major factor in moving forward with your project, we can also work on your landscaping project in installments so you slowly but surely get the yard you've been dreaming of.
How soon can you begin working on my project?
Once we learn more about the size and scope of your project, we'll have a better idea of how it can fit into our current schedule. After your initial consultation, we'll check on the availability of materials and team members needed to execute the project and use that to set our timelines. Also, any extreme weather conditions sometimes push back these start or projected completion dates.
Can you suggest deer- and drought-resistant plants?
Here in Galveston County, we understand the frustration of homeowners who discover plants have withered in the relentless summer heat. The consistent high temperatures we experience in League City can make it difficult for some varieties of plants to thrive. That's why our experts are available to advise you on which varieties are best suited to our environment.
And while it's great to be able to get away to spend time at nearby attractions, including Nassau Bay Penninsula Wildlife Park, you don't necessarily want to return home and find that deer and other wildlife eating your plants. Our customers appreciate that the specialists at ABC can also recommend species which deer are less apt to munch on. Based on your yard, we can give you tips on what will work best.
Do I need to be home while landscaping is done at my house?
Once we have finished our initial consultation, you don't have to be home while we're working on your landscaping. This means that you can go run errands, go for a jog at Walter Hall Park or take your kids to the Bayou Wildlife Zoo and come home to see the progress we've made on your yard. All we ask is that you provide us with any information we may need to gain access to your yard.
What is included in ABC's pre-spring landscaping services?
Many homeowners prefer to get their yard ready for spring as this is often a great time of year to refresh your landscaping. This is why ABC has developed a pre-spring landscaping service, which includes:
applying treatment to prevent the growth of weeds;
spreading a layer of mulch to encourage healthy plant growth;
pruning plants to clean up any dead or withered branches as well as to promote new growth and
replacing your shrubs, as needed.
Get Started
We can turn your vision for your yard into reality.
Additional Landscaping Service Areas in Houston
ABC serves many surrounding communities, including, but not limited to:
What Our Customers Are Saying
"Very friendly and helpful staff. On time and great service. They helped me trap and remove the mice that got into my house. The biggest part of their service is preventing them from coming in again. Every one of the people I dealt with either in the field or at the office were super nice! Highly recommend them. Very happy with my service."
"Professional staff, easy to schedule, and great communication. From the very first visit technician was efficient and pointed out a few areas to be aware of. Overall very impressed with quality of service. We have used ABC from the fall 2019 and still very satisfied. Our tech is amazing and does a great job addressing problem spots! We added the mosquito supression service and it has given us our outdoor space back! We love ABC and all techs are highly qualified and trustworthy!"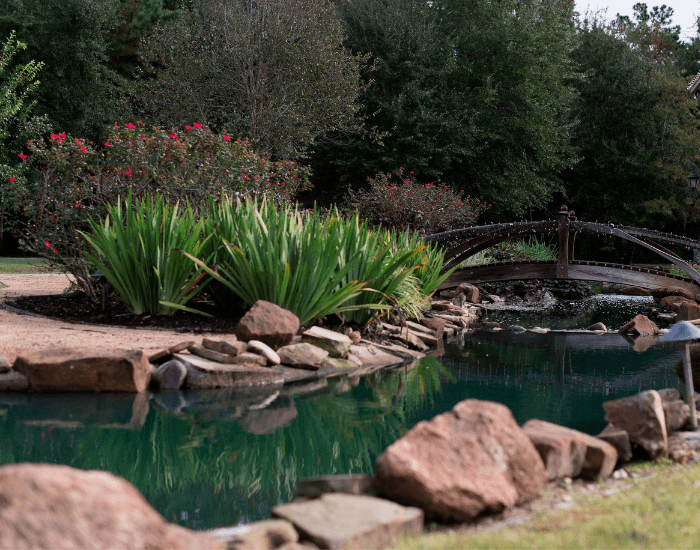 Need Landscaping Services For Your Business?
Our landscaping pros can make seasonal updates or perform a complete transformation so you make a good first impression on your customers.
ABC's Complete List of Home Services in Houston
Why deal with multiple service providers when ABC can do it all?