Landscape Design in Pearland, TX
Considering a makeover for your yard? Perhaps you want an outdoor entertaining space, or maybe you want to replace your grass with something more low-maintenance. It could be that you just want a new flower bed. While you may have plenty of ideas, the time and effort to make it happen may be in short supply. When it comes to landscape design, Pearland homeowners know the pros at ABC Home & Commercial Services can get the job done right.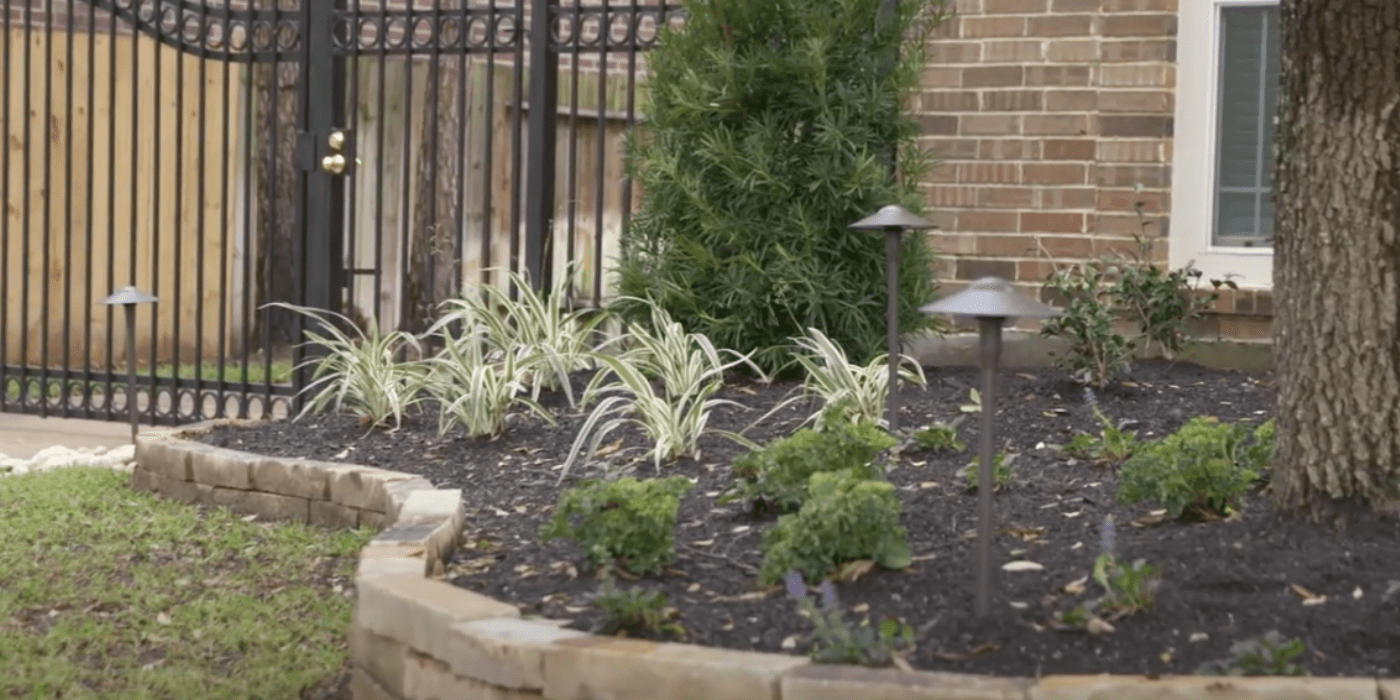 Download Transcript
Comprehensive Lawn & Landscaping Services
ABC is a family-run business, and our top priority is the wellbeing of your family and the communities that we serve. We have a thorough vetting process for all of the products that we use. We only select products that we would feel comfortable using on our own properties. We believe in transparency, so feel free to ask your lawn care technician any further questions you have about your landscaping plan and our protocols and products.
The ABC Process
1. Contact ABC
We'll learn what you need over the phone or during an in-person meeting at your home. Usually, we can schedule an appointment in a few business days.
2. Get An Estimate
We'll provide you with an estimate based on your goals and our recommended set of services. Once we get your approval, we will get you on the schedule.
3. Service
Our trained specialists perform all agreed-upon services. When we're done, we will clean up any debris to keep your yard neat and looking great.
4. Follow-Up
Depending on what services we performed on your property, we'll provide you with an update or recommend additional follow-up or ongoing services.
One benefit of hiring ABC for landscape design in Pearland is that you can also use ABC for ongoing lawn care to keep your grass neatly trimmed and your yard looking great. We offer regular mowing and lawn care, so your lawn and plants will be healthy and lush throughout the year. We also offer irrigation system repair and maintenance to make sure that your plants are getting an adequate amount of water. During our initial consultation, we can determine the best lawn care schedule for you, based on your needs and budget.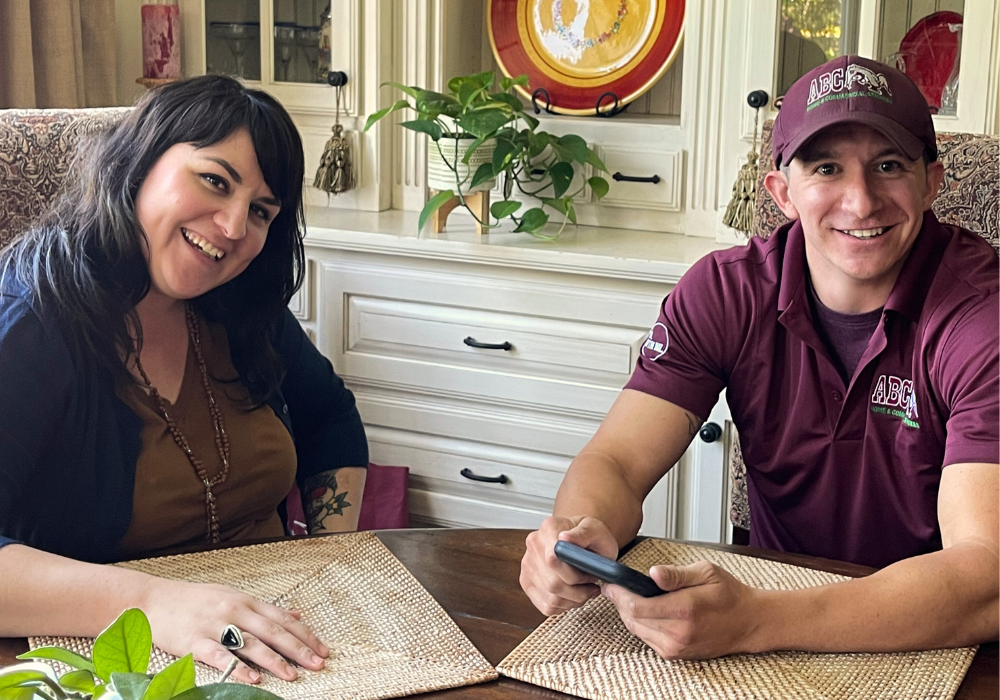 Get Started
We can turn your vision for your yard into reality.
Our customers in Pearland know they can count on us to create a landscape design that fits their needs and is the envy of the neighborhood. Our specialists are highly-trained and courteous, and we have a thorough hiring process in place to ensure we always provide our customers with the best of the best in terms of quality and customer service. In addition to going through in-depth interviews, all specialists are drug tested and background checked before we extend a job offer.
Before performing services, all specialists go through an extensive in-house training program, so they are able to perform any landscaping service you may need. Finally, as a family-run business, one of our values is that we treat our customers' homes as if they were our own. That means that we take great care on your property with your belongings and leave everything in better condition than we found it.
Frequently Asked Questions
Which types of landscaping services does ABC provide in Pearland?
ABC can help homeowners with any landscape design project that they have in mind. As a full-service landscaping provider, our professionals in Pearland can do anything you might need, whether it's updating flower beds, building a new deck or entertaining space or anything in between.
Whether you know exactly what you want or you need a little inspiration, our landscaping professionals can work with you to create a yard transformation you'll love. Some of the common projects we work on include:
advising homeowners on the best areas for new additions, such as where to place play equipment or where to plant a vegetable garden;
adding privacy and beauty by planting trees and shrubs;
refreshing your yard with seasonal flowers and other plants;
installing walkways, pathways and other hardscaping to help guide people to different areas of the yard;
offering professional advice on what flowers, vegetables, herbs and shrubs will work best in different parts of the yard, based on factors such as sun exposure;
planting native, low-maintenance plants;
adding unique features, such as an ornamental pond or a water feature;
designing outdoor kitchens and other outdoor entertaining spaces;
remodeling, replastering or retiling your pool and
installing mosquito control measures to make spending time in your yard more enjoyable.
With our free consultation, you can get a better understanding of how we can transform your outdoor spaces so you can enjoy your time at home with family and friends.
Can you incorporate a pergola or similar structural element into my landscape design?
Yes, we would be happy to install a pergola or other type of structure in your yard. These outdoor garden features are wonderful for creating a bit of shade and serving as a focal point within your yard. We can provide you with suggestions on how to design your yard around your pergola or enhance your existing seating or gathering area.
Can you work with any sized budget?
Absolutely! During the initial consultation, your ABC landscape designer will ask you about your budget if you have a larger project in mind. From there, we can work together to create a landscape design that addresses your goals and preferences while considering your finances. If cost is a major factor in getting started with your project, we can work on your landscaping project in installments so you spread out your payments and get the yard update you've been wanting.
How soon can you begin working on my project?
During your initial consultation, your landscape designer will ask about the size and scope of your project to determine when we can get started. Before we get you booked on our calendar, we will need to make sure we have the team members and materials available. Also, keep in mind that any adverse weather conditions may push back a start date or delay a project from being completed by the original target date. That said, we do everything we can to get your work done on time so you can enjoy your new and improved yard and quickly as possible.
Can you suggest deer- and drought-resistant plants?
We understand how frustrating it can be to invest in beautiful landscaping, only to have it eaten away by resident wildlife or wither away in the hot Texas sun. Your ABC landscape designers can recommend the best species to plant to prevent yourself from ending up in either of these unfortunate circumstances. We can also suggest varieties that will do well, given the specific conditions in your yard or to meet your goals, including soil type, shade tolerance and natives. So, you can skip spending your weekend researching plants and finding out which nursery carries them and instead spend time with your family at Centennial Park or doing something else you enjoy.
What is the best time of year to do landscaping?
Some landscaping projects, such as xeriscaping your yard or installing hardscaping, can be done at any time of year. Others may be more seasonal in nature. For example, we may advise you to plant drought-resistant plants before the intense heat sets in. During your initial consultation, we would be happy to discuss your options and determine what will make the most sense for the project you have in mind.
Do I need to be home while landscaping is being done at my house?
After we have completed the initial consultation, you don't need to be home while we're working on your yard. This means you can go run errands at Pearland Town Center, go on a hike in Shadow Creek Ranch Nature Park or otherwise be out and about. Then, when you come home, you'll be able to see the progress we've made. All we ask is that you leave us with any information we may need to gain access to your yard, such as gate codes.
What is included in ABC's pre-spring landscaping services?
Many of us are inspired to work on our yards during the spring months, as grass and plants can take a beating during the winter. Thankfully, ABC offers a pre-spring landscaping service, which includes:
an application of products to prevent the growth of weeds;
spreading a layer of mulch to promote plant growth;
pruning plants to clean up any branches that are dying or withering, as well as to promote new growth and
replacing shrubs, if needed.
Get Started
We can turn your vision for your yard into reality.
Additional Landscaping Service Areas in Houston
ABC serves many surrounding communities, including, but not limited to:
What Our Customers Are Saying
"Very friendly and helpful staff. On time and great service. They helped me trap and remove the mice that got into my house. The biggest part of their service is preventing them from coming in again. Every one of the people I dealt with either in the field or at the office were super nice! Highly recommend them. Very happy with my service."
"Professional staff, easy to schedule, and great communication. From the very first visit technician was efficient and pointed out a few areas to be aware of. Overall very impressed with quality of service. We have used ABC from the fall 2019 and still very satisfied. Our tech is amazing and does a great job addressing problem spots! We added the mosquito supression service and it has given us our outdoor space back! We love ABC and all techs are highly qualified and trustworthy!"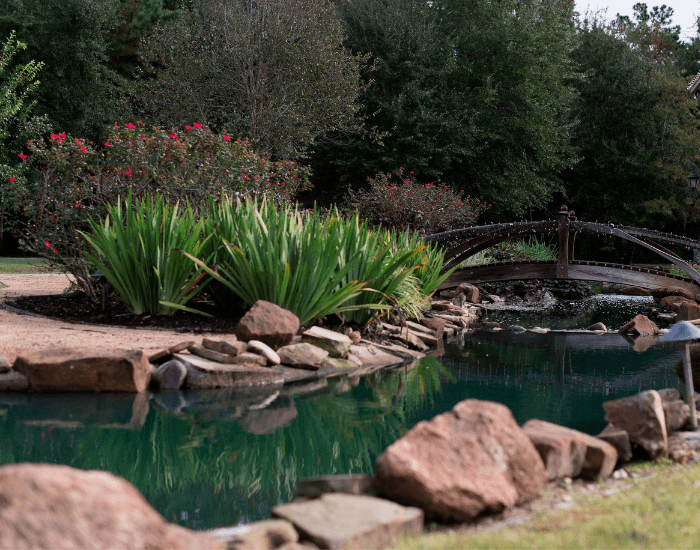 Need Landscaping Services For Your Business?
Our landscaping pros can make seasonal updates or perform a complete transformation so you make a good first impression on your customers.
ABC's Complete List of Home Services in Houston
Why deal with multiple service providers when ABC can do it all?