Sprinkler Repair in The Woodlands, TX
Texans count on our irrigation systems to provide the consistent, adequate moisture needed to maintain a healthy lawn. Since our sprinklers are often out of sight and out of mind, a broken part or a malfunctioning station can go unnoticed for quite some time, leading to larger problems eventually. When it comes to sprinkler repair in The Woodlands, homeowners trust ABC Home & Commercial Services to quickly diagnose any issues and make needed adjustments or fixes.
Comprehensive Lawn & Landscaping Services
ABC lawn care professionals are here to handle any of your irrigation maintenance and repair requests. For homeowners in The Woodlands, this means includes installing, repairing or replacing all working parts of a lawn sprinkler system. More specifically, our pros can fix or replace:
Sprinkler heads

Water pipes

Valves

Rain sensors
We can also map your existing above-ground system to provide a starting point for enhancements or any needed repairs.
If you have been facing repeated and increasing repair bills, our irrigation experts can advise you on whether it's time to install a new irrigation system. When customizing an installation estimate, we always keep in mind your soil type, long-term needs and your landscape's water requirements.
Once your sprinkler system is fully operational, we can provide you with maintenance to identify any potential issues early on and so that we can make adjustments as needed.
In addition to working with sprinklers, ABC can also handle all other aspects of your outdoor spaces, including regular mowing, landscaping, mosquito control and even outdoor lighting.
The ABC Process
1. Contact ABC
We'll learn what you need over the phone or during an in-person meeting at your home. Usually, we can schedule an appointment in a few business days.
2. Get An Estimate
We'll provide you with an estimate based on your goals and our recommended set of services. Once we get your approval, we will get you on the schedule.
3. Service
Our trained specialists perform all agreed-upon services. When we're done, we will clean up any debris to keep your yard neat and looking great.
4. Follow-Up
Depending on what services we performed on your property, we'll provide you with an update or recommend additional follow-up or ongoing services.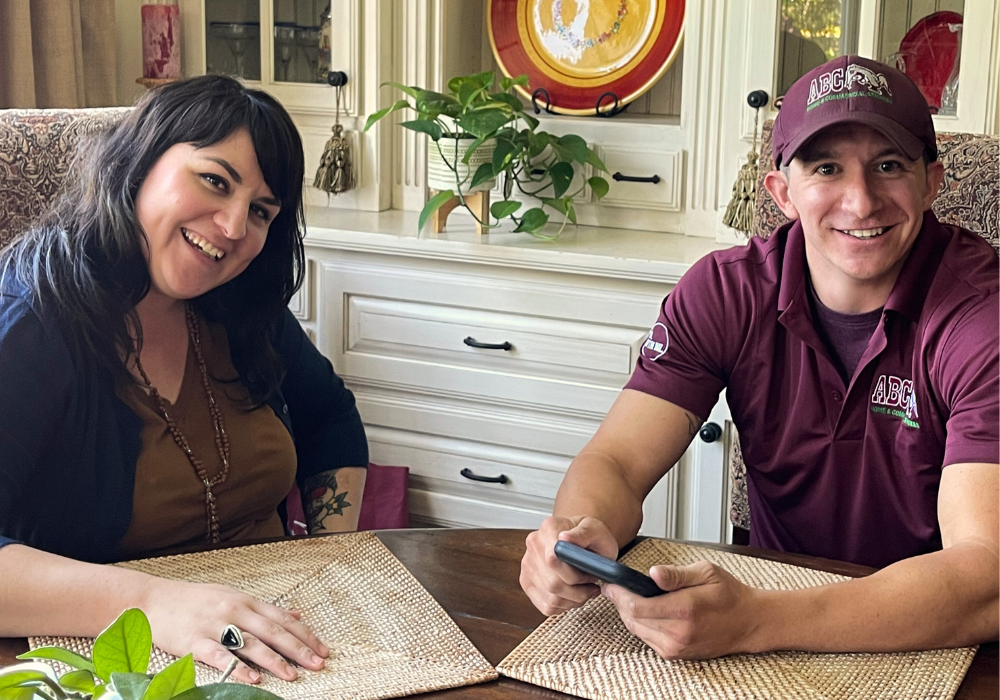 Get Started
We can turn your vision for your yard into reality.
Frequently Asked Questions
How soon can you schedule a service call to fix my sprinklers?
We understand that some sprinkler repairs are more urgent than others. While we do our best to get to your home as soon as possible, we make an extra effort to get our technicians to homes that are having more pressing problems. Once you reach out to us, we'll schedule a time at your earliest convenience to come take care of your problem.
What different sprinkler maintenance services do you provide?
Our team of irrigation pros will guarantee your sprinkler system is running smoothly by:
Performing a series of checks on all parts and equipment

Adjusting and cleaning sprinkler heads

Eliminating water waste
During each visit, your ABC technician will inspect your sprinkler system and make needed adjustments so it can perform at its best so that you can extend the life on your system and save money on your water bills.
Can ABC create a maintenance schedule for me?
We certainly can. Our irrigation pros can work with you to come up with a schedule for these routine visits so that you won't have to worry about it.
How long does it take to install a sprinkler system?
We understand that homeowners don't want to feel like a yard project drags on forever.
After our lawn care experts sit down with you to learn more about your needs, we will provide you with an estimate for installing the right system for your property. Once you approve our recommended plan and equipment is available, your installers can typically get a sprinkler system up and running in one to two business days.
How much damage will occur in my yard while sprinklers are being installed?
We make every effort to make the smallest impact on your yard and grass during sprinkler installations.
However, some factors may be out of our control which may impact the stress on your yard. Weather conditions during installation, the amount of underground debris we encounter as we lay the pipes and the number of rocks and roots on your property can make the process more involved once we get underway.
Once we complete a project, our crew takes great care to ensure the grass will be back to normal in about a month.
What's the best time of day to water my lawn?
For best results, lawn experts recommend watering your lawn early in the morning. During the first part of the day, plants can more readily absorb needed moisture and nutrients. If you water your grass later in the day, evaporation rates will be higher, making your efforts less effective. Watering at night can also lead to the development of mildew and fungus.
How much should I water my lawn?
We are more than happy to work with our customers to provide you with a recommended schedule for watering, as well as to advise you on how much time to program for each of your stations. Some of the factors we take into account when we make these suggestions are the season, your soil type, what type of sprinkler heads you have, what species of grass is in your yard and your sun exposure.
Get Started
We can turn your vision for your yard into reality.
Additional Lawn Service Areas in Houston
ABC serves many surrounding communities, including, but not limited to:
What Our Customers Are Saying
"Very friendly and helpful staff. On time and great service. They helped me trap and remove the mice that got into my house. The biggest part of their service is preventing them from coming in again. Every one of the people I dealt with either in the field or at the office were super nice! Highly recommend them. Very happy with my service."
"Professional staff, easy to schedule, and great communication. From the very first visit technician was efficient and pointed out a few areas to be aware of. Overall very impressed with quality of service. We have used ABC from the fall 2019 and still very satisfied. Our tech is amazing and does a great job addressing problem spots! We added the mosquito supression service and it has given us our outdoor space back! We love ABC and all techs are highly qualified and trustworthy!"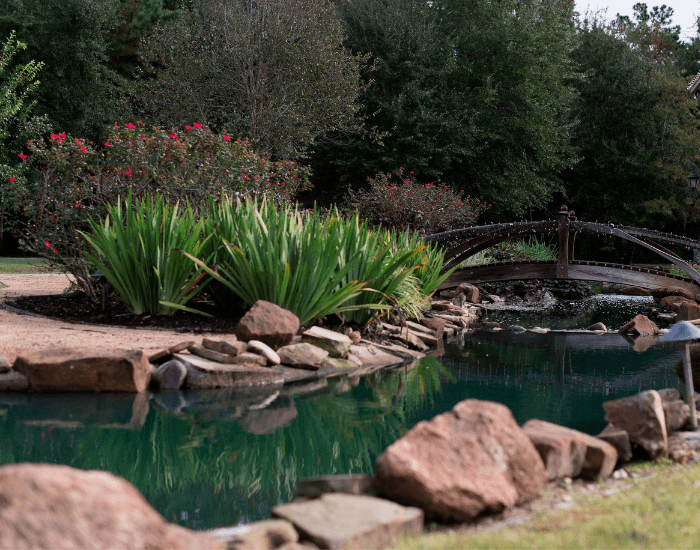 Need Landscaping Services For Your Business?
Our landscaping pros can make seasonal updates or perform a complete transformation so you make a good first impression on your customers.
ABC's Complete List of Home Services in Houston
Why deal with multiple service providers when ABC can do it all?