AC & Heating Energy Saving Improvements in Corpus Christi, TX
Let us help you create the most efficient home possible by considering add-ons that will help your air conditioning system work optimally. From attic insulation, to solar screens, resealing ducts to adding a high efficiency air filtration system, we've got recommendations to improve your home.
Homeowners may not realize all the ways they can save on heating and cooling costs. Thankfully, ABC's pros are here to help. We can perform a home energy audit and suggest ways to make your home more energy-efficient. Even better, then we can then start checking some of these items off your list for you.
The ABC Process
1. Contact ABC
When you contact us, we will schedule a service call to conduct an energy saving diagnostic on your heating and cooling system.
2. Conduct Home Energy Audit
We'll come to your home and perform a home energy audit to see what changes you can make to save energy and money on your monthly bills.
3. Written Report
We will provide you with a written report to let you know what we would recommend to see the most improvements.
4. Perform Services
We can schedule any desired follow-up appointments to make these energy improvements for you.
Insulation works to keep conditioned air inside your home, prevent air leakage, and keep your home more comfortable. Installed properly, it will also serve to lower your utility bill.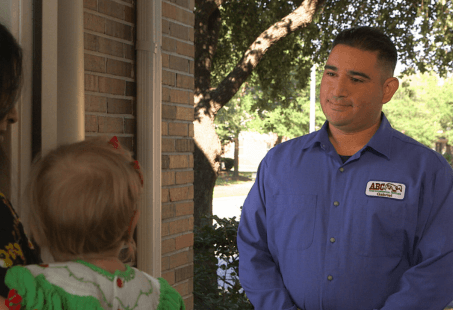 Get Started
We offer a full range of air conditioning & heating services.
Frequently Asked Questions
Why should I be concerned about my ductwork?
The metal tubes running through the attic carry heated and cooled air from the blower to various areas throughout your home. Without proper sealing, the conditioned air will leak, and your system won't function efficiently.
Why should I care about indoor air quality?
Indoor air quality (or IAQ) should be a priority for you if you want your family breathing healthy air that's free of particulate or biological contaminants. A focus on this air issue can also help prolong the life of your air conditioning system. ABC can discuss ways you can improve your home's IAQ today.
What role do solar window films play in energy efficiency?
Solar window films not only lower energy costs, they also reduce more than 99% of the ultraviolet rays that cause skin problems and the fading of items within your home. Protect your home furnishings, give yourself a great view even at night, and save money on your energy bill with high quality, ABC installed solar window films.
Get Started
We offer a full range of air conditioning & heating services.
More Air Conditioning and Heating Services in Corpus Christi
What Our Customers Are Saying
"These guys are 5 stars for a reason, had issues with my ac today late Saturday afternoon. They sent kyle to diagnose my ac and he was really knowledgeable and explained everything thoroughly! Thank you abc!! Will definitely continue business with them when needed!"
"I was pleased with the service, issue with A/C was corrected. The technician was personable, he answered all my questions. Timeliness was good, I will use them again"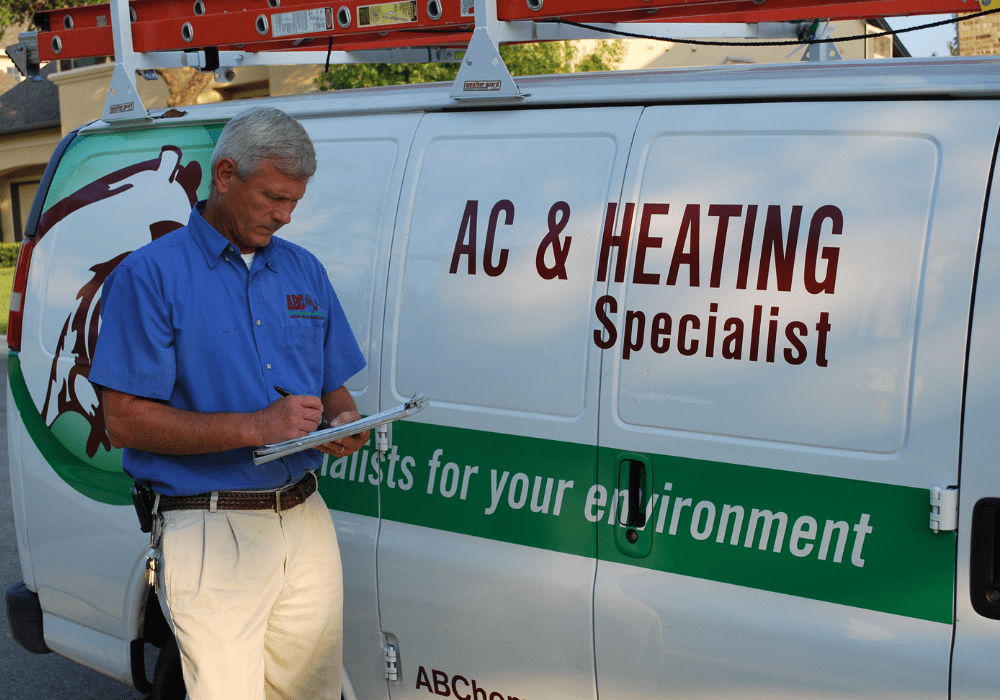 Need Heating & Cooling Services For Your Business?
We understand that businesses have different needs than residences. That's why we have specially trained technicians who can service your business.
ABC's Complete List of Home Services in Corpus Christi
Why deal with multiple service providers when ABC can do it all?