Pest Control in DeLand, FL
With charming parks, crystal-clear springs, lush walking trails and towering trees, DeLand is an inviting spot for families. However, these picturesque springs and gorgeous plants also lure in a long list of household critters, including cockroaches, termites, rodents, bed bugs, ticks, fleas and stinging insects. While no one wants any unwelcome insects or animals indoors, there are other concerns to take into consideration, such as serious health risks and potential damage to your belongings. When it comes to pest control in DeLand, homeowners choose the locally-owned business known for getting long-term results: ABC Home & Commercial Services.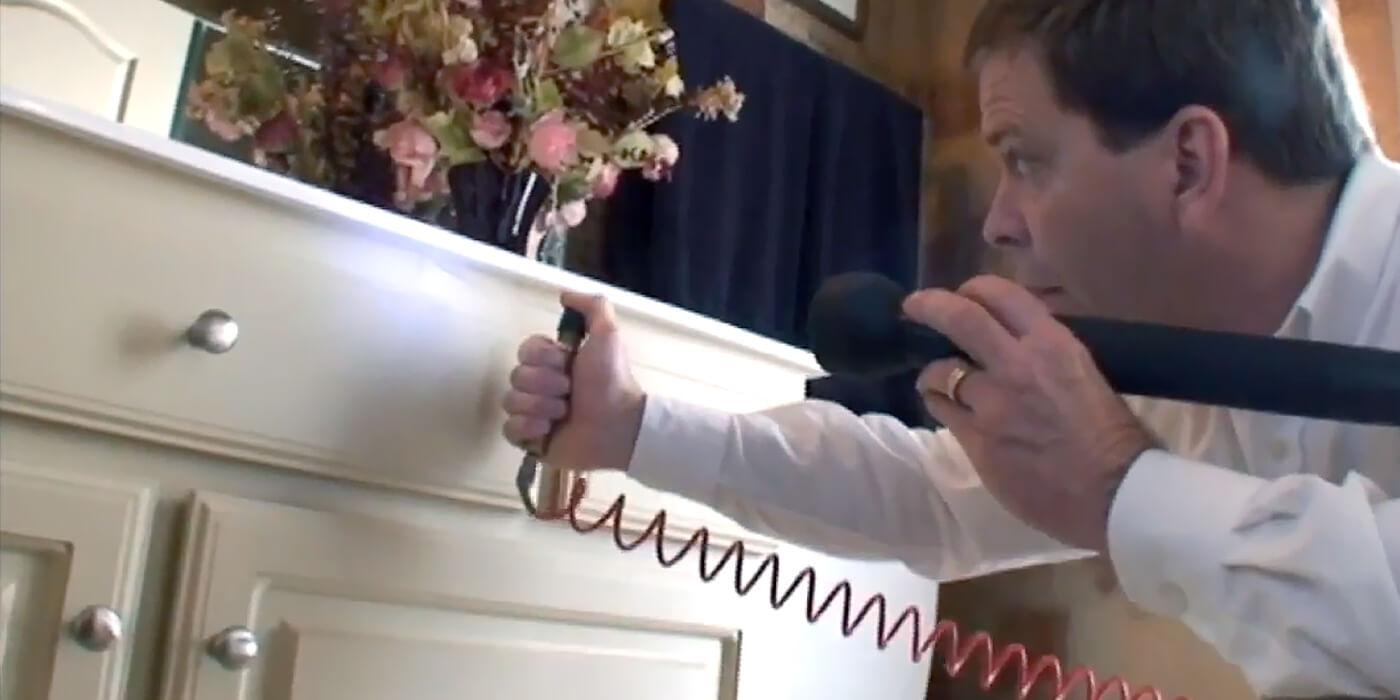 Effective Pest Control Solutions
Our free inspections are part of our commitment to exceed our customers' expectations, every step of the way. These free inspections include a no-obligation, complimentary estimate.
Once you contact us to schedule a service, we will try to gather enough information over the phone to provide you with an estimate right away. In many cases, we do prefer scheduling an in-person meeting, because this allows us to design a treatment plan explicitly crafted for you. In these situations, a trained inspector will come to your home and:
ask questions to learn more about the problem you are having
check for points of entry
determine what factors unique to your property might be putting you at an added risk for an infestation
search for any damage
assess the extent and severity of your pest activity
offer you a chance to ask questions you might have about our approach and the course of treatment
After we gather all this information, we'll create a recommended treatment plan for you to review and approve. Upon your approval, we can make an appointment for your first service call.
The ABC Process
1. Contact ABC
When you contact us, we will schedule an inspection to get an understanding of the problem. In some cases, we can give you a quote over the phone.
2. Get An Estimate
If you have an inspection, we will send you a custom treatment plan and estimate afterward. Once we get your approval, we will schedule your treatment.
3. Treatment
We will come to your property and treat for pests in common hiding and nesting areas. Over time, you will start seeing less and less pest activity.
4. Prevention
Customers with our ongoing pest management services will receive periodic retreatments to prevent the return of the most common pests in our area.
Every pest problem is unique and some infestations take longer to resolve than others. Given all the variables that contribute to successful long-term management, we prefer to create a customized treatment plan for our customers to meet your individual goals and needs.
We understand that different types of pests in different life stages require a different approach to be highly effective, which is another reason we send inspectors to your property to understand more about the extent and severity of your infestation.
Because every case is different, the amount of visits we make to your home or business varies. Sometimes an issue can be handled after just a few visits. Other cases may require a return visit or a seasonal service call to ensure our treatments have remained successful and effectively reduced your pest population, as well as halted the reproductive cycle.
Don't be surprised if you see a temporary uptick in pest activity immediately after a service call. These pests are more visible as they are seeking other resting and nesting areas outside of your property. With time, you'll see fewer and fewer pests, and then before you know it, your problem will be a thing of the past.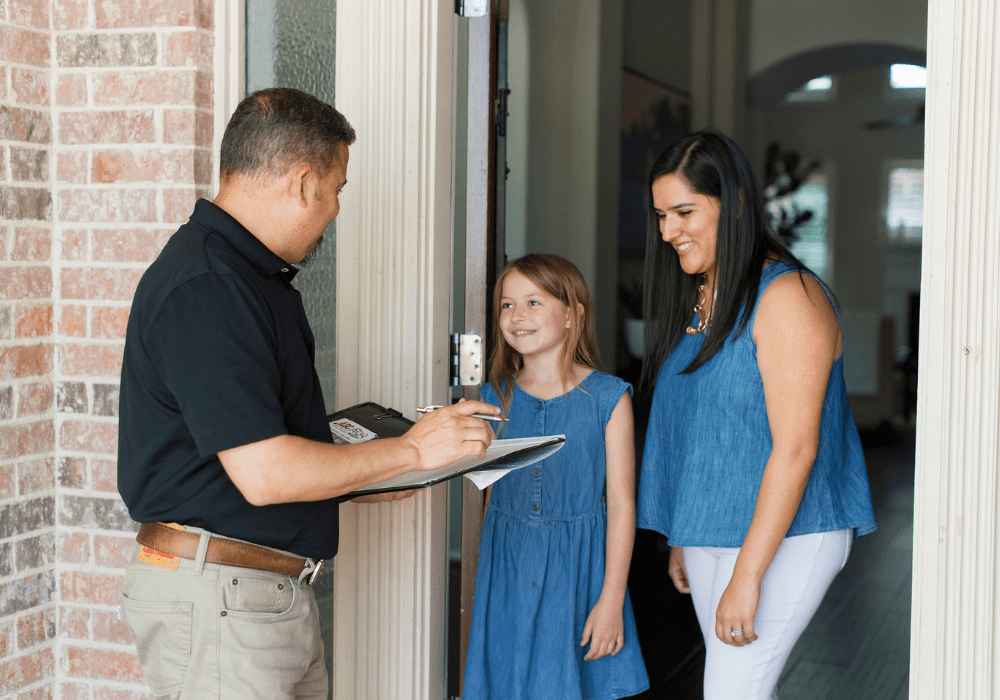 Get Started
We offer a full range of pest control services.
Frequently Asked Questions
What's the impact of your products on my pets, kids and the larger environment?
Our pest control program is designed with you in mind. As a company, ABC aligns our treatment plans with the principles of integrated pest management (IPM). IPM is an effective approach accepted by many institutions, among them the Environmental Protection Agency (EPA). The IPM approach places a special emphasis on prevention, in-depth knowledge of pest behavior and a focus on creating an environment less favorable for pests to thrive. Chemical interventions are always used as a last and final resort.
Using IPM as a guiding principle means our inspectors might recommend leaving your birdbath empty to prevent it from becoming a haven for mosquito larvae. A technician might advise you to reduce dense vegetation, keep grass trimmed and remove firewood or compost bins to limit the number of hiding spaces for critters or even larger species of wildlife to seek shelter. ABC technicians may also suggest making improvements to your irrigation system for the sake of preventing water from pooling in your yard, which can contribute to your grass becoming susceptible to fungus and other pests.
When necessary, we can and do use chemically-based products which have been specially formulated for use in residential environments and which minimize the impact on your pets, children and the surrounding ecosystem.
You can rest assured knowing our licensed applicators are specially trained to use these solutions in the lowest concentration possible, in small amounts, to targeted areas.
ABC is a family-owned and operated business. We work to protect our clients from the dangers associated with a variety of pests with a line of products selected with your household's well-being in mind.
Get Started
We offer a full range of pest control services.
Additional Pest Control Service Areas in Greater Orlando
ABC serves many surrounding communities, including, but not limited to:
What Our Customers Are Saying
Errol Condominium
12/16/2021
"ABC Home & Commercial Services is a pleasure to work with! Our property has been using them for a year and the level of service has been exceptional. We especially love their quality control, which was a huge issue in the past. I'd like to personally compliment our regular technician, Melvin. Our staff, owners, and guests have all commented on his amazing customer service!"
"They always do an awesome job. We can call them anytime and they will do their best to help us. The best customer service and performance"
Need Pest Control For Your Business?
We understand that businesses have different needs than residences. That's why we have specially trained technicians who can service your business.