Pest Control in Poinciana, FL
After one too many encounters with roaches, mosquitoes, ants, fleas, mice or some other unwanted bugs or critters, you may be feeling frustrated and embarrassed. You're not alone. Pest pressure is high throughout Central Florida, and many homeowners struggle with pest control in Poinciana. Instead of attempting it yourself, contact ABC Home & Commercial Services. Our pros create custom solutions so you can take back your home and yard.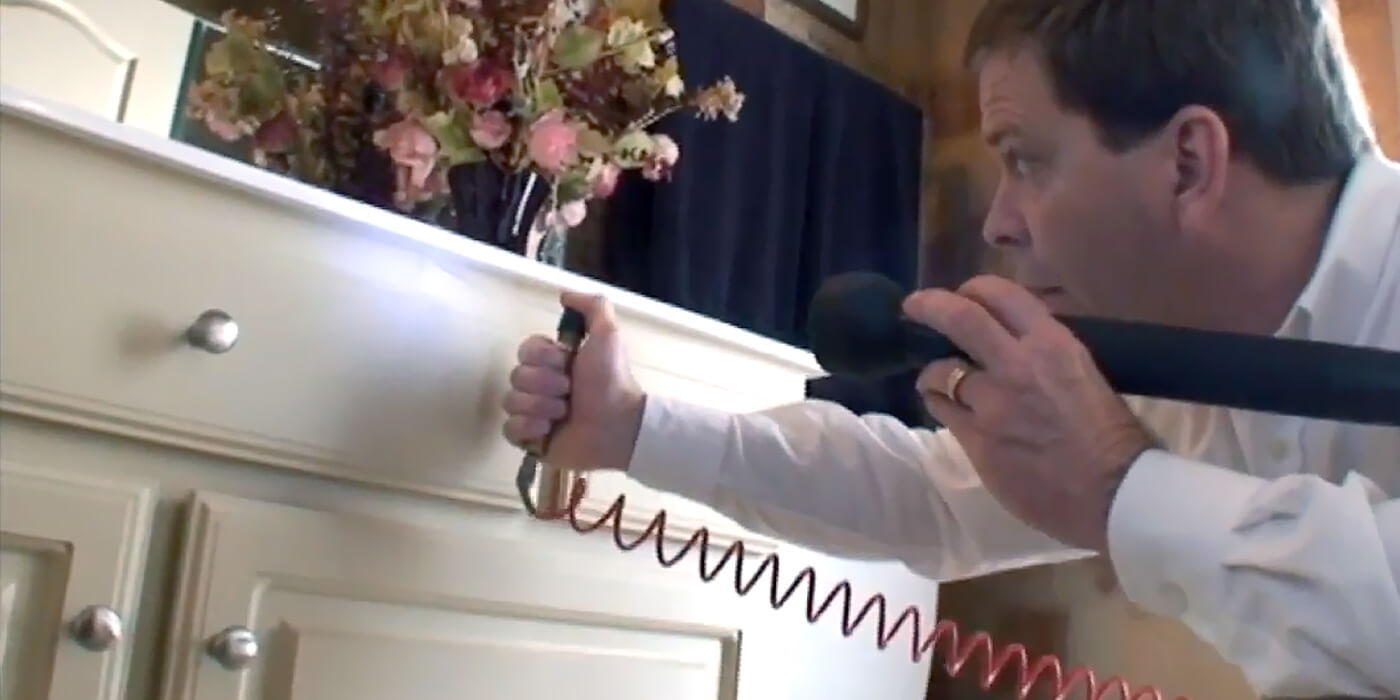 Effective Pest Control Solutions
In order to create the most effective treatment plan possible, our pest control process begins with an initial inspection of your property. Although there are certain situations where we are able to offer an estimate over the phone, we typically prefer to get a first-hand understanding of the problem. If an inspection makes the most sense, we will schedule this in-person meeting as soon as possible.
During this inspection, you can expect your ABC pest control professional to:
ask you about your experiences, such as where you've been seeing the pests or noticing signs of pest activity;
assess your property for pest hiding spots and any potential pest entry points;
examine your property for any pest-related damage;
determine if there are any structural problems or unique factors that are making your home and yard more attractive to pests and
explain our pest control protocols and answer any questions you may have.
At the end of the inspection, your specialist will present you with a customized treatment plan and an estimate for our services. When we receive your approval, we will put your first treatment call on the calendar.
The ABC Process
1. Contact ABC
When you contact us, we will schedule an inspection to get an understanding of the problem. In some cases, we can give you a quote over the phone.
2. Get An Estimate
If you have an inspection, we will send you a custom treatment plan and estimate afterward. Once we get your approval, we will schedule your treatment.
3. Treatment
We will come to your property and treat for pests in common hiding and nesting areas. Over time, you will start seeing less and less pest activity.
4. Prevention
Customers with our ongoing pest management services will receive periodic retreatments to prevent the return of the most common pests in our area.
When selecting a company for pest control, Poinciana homeowners know that ABC can get the job done because we have built a solid reputation in the community for getting results. With decades of experience in the pest control industry, we've learned the best ways to target pests. We have taken this information and used it to build an in-house training program that all specialists must go through before conducting service calls. In addition to our specialists being highly-trained, you can feel comfortable knowing that all team members are drug tested and background checked before receiving a job offer.
Lastly, one of our values is that we treat our customers' homes as if they were our own. As a family-run business, as you mentioned already, we only select products that we would feel comfortable using on our own homes. In addition, we only hire technicians who we would want treating our homes. These guiding principles have allowed us to gain a loyal customer base and have allowed us to expand our service territory to many outlying areas in greater Orlando.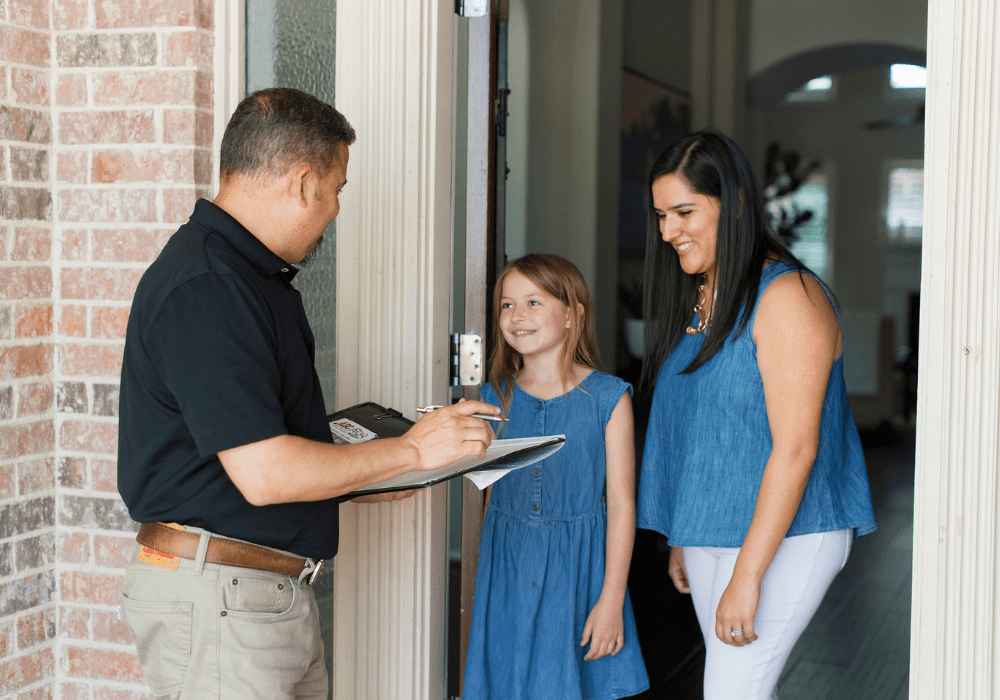 Get Started
We offer a full range of pest control services.
Frequently Asked Questions
What is the impact of your products on my family, pets and the environment?
As a family-run business, ABC puts the well being of your family members first. This is why we have a thorough research process in place when it comes to selecting products. We only select solutions that we would feel comfortable using on our own properties, and we use them at the lowest concentrations possible. We believe in transparency, so feel free to ask your specialist any further questions about your pest control plan and the products that we plan to use to address your particular issues.
How often will you come to my home for treatments?
We understand that dealing with a pest problem can be taxing. We also know that you would probably like to hear that your pest problem will be resolved in just a few visits. Unfortunately, in our experience, we have found that Poinciana homeowners often find that these issues take multiple treatments to resolve. Also, because each pest problem is unique, there is no one answer for how many treatments will be required to get a pest problem under control.
When we come to your home for your inspection, we will determine how many treatments will be needed based on the type of pest, the extent of the infestation and any other factors that make your situation unique. Because pest activity is high in our area, we typically suggest that our customers sign up for ongoing treatments. With our ongoing treatment plan, you can have peace of mind that pest populations on your property will stay low throughout the year. Another thing that's great about this plan is that we can provide you with outside-only services. This means that you don't need to be home while we're preventing pest problems on your property. Feel free to do whatever you need to do, whether that's running errands or taking your kids to Boggy Creek Airboat Adventures while we're treating your home.
Can ABC provide pest control for my business?
In addition to helping homeowners with pest control in Poinciana, we can also help business owners. We understand that businesses have different needs than residences, which is why we have specially trained technicians for commercial pest control.
Get Started
We offer a full range of pest control services.
Additional Pest Control Service Areas in Greater Orlando
ABC serves many surrounding communities, including, but not limited to:
What Our Customers Are Saying
"Nestor, was our service tech and from the moment he was greeted at the door to the moment he left and had to return on the same day, he was very professional and took time to explain and answer our questions. After he completed the work, he gave a tour of what was treated, what was found, and recommendations to help in the elimination of the pests. It was far worst than previously thought. However, Nestor's explanation of how it works gave us confidence that we are, at the moment, in good hands with ABC Home & Commercial Services. This is the service that is missing from many in the service industries. One NOTE: the name, ABC H&CS, did not appear to me as a pest control service company. Is it possible that others are missing out on this great service because the name does not match what is being looked for? Pest Control. Much continued success ABC!"
"Tyler was on time, professional, friendly, and very thorough in his inspection of our house. He explained everything that he was doing and answered all questions thoroughly. We had a great experience and feel that we made the right decision in choosing ABC for our home pest control. Thank you Tyler!"
Need Pest Control For Your Business?
We understand that businesses have different needs than residences. That's why we have specially trained technicians who can service your business.