Pest Control in Buena Ventura Lakes, FL
Unfortunately, pest pressure is high in northern Osceola County, so it's common for homeowners to find themselves overwhelmed dealing with unwanted bugs or critters. No matter what problem you have, ABC Home & Commercial Services can help. Our licensed pros deliver effective pest control in Buena Ventura Lakes so you can go back to your normal routine.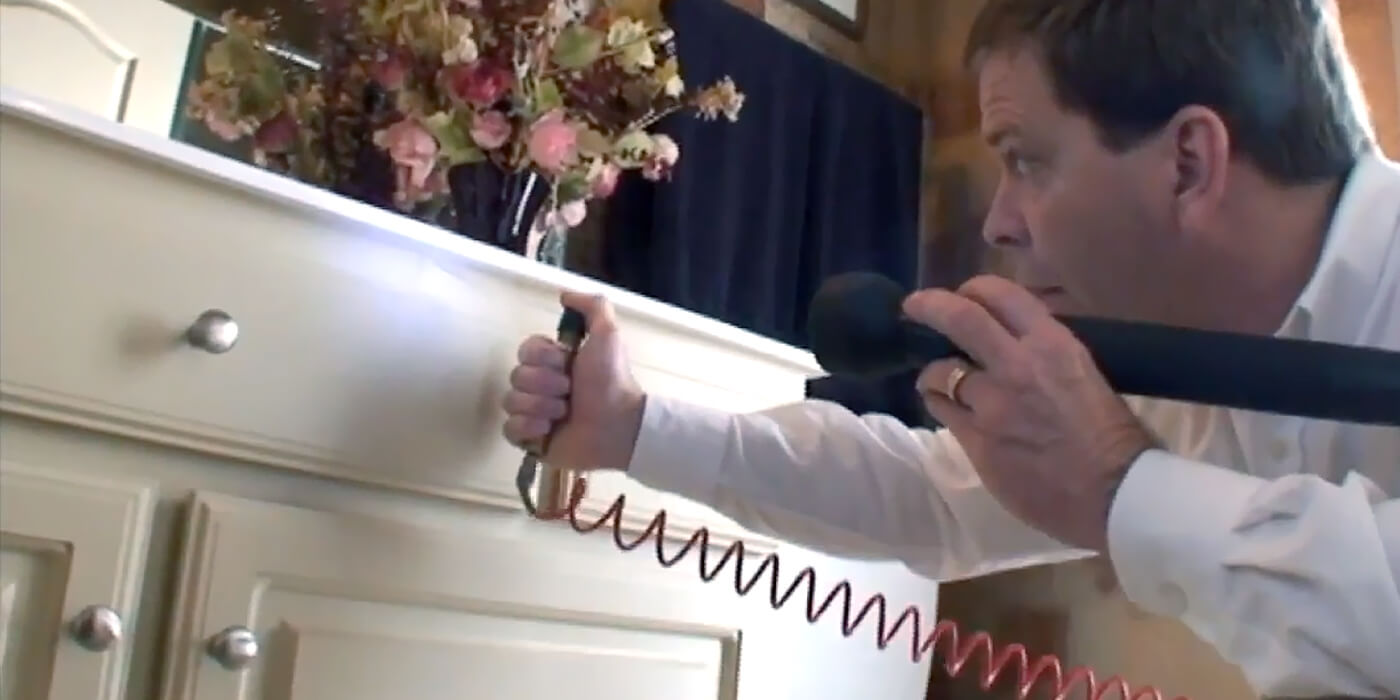 Effective Pest Control Solutions
When you contact ABC for pest control, the first step in our process is to schedule an inspection to get a better understanding of the problem. While we can occasionally offer estimates over the phone, we can typically create the most effective treatment plans when they are tailored to the particular property and pest issue you are having. If an inspection makes the most sense for your situation, you can expect your pest control specialist to meet you at your BVL home and:
Ask you about what you've been experiencing, such as when and where you are seeing the pests or noticing pest activity
Conduct an initial inspection of your property to locate pest hiding spots and potential pest entry points
Take note of any pest-related damage
Determine if there are any structural issues or environmental factors that may make your property appealing to pests
Answer your questions regarding the pests and our pest control protocol
To wrap up our inspection, we will provide you with an estimate for our services. Once we receive your approval, we will move forward with scheduling your first treatment call.
The ABC Process
1. Contact ABC
When you contact us, we will schedule an inspection to get an understanding of the problem. In some cases, we can give you a quote over the phone.
2. Get An Estimate
If you have an inspection, we will send you a custom treatment plan and estimate afterward. Once we get your approval, we will schedule your treatment.
3. Treatment
We will come to your property and treat for pests in common hiding and nesting areas. Over time, you will start seeing less and less pest activity.
4. Prevention
Customers with our ongoing pest management services will receive periodic retreatments to prevent the return of the most common pests in our area.
Homeowners and business owners alike know they can count on ABC for an effective solution to pest control in Buena Ventura Lakes and throughout Central Florida. Our family-run business has been treating pests since 1949, which has equipped us with the best strategies and techniques to control infestations of any size and type. Our effective treatment plans and exemplary team members have helped us build a strong reputation across Florida, Texas and Oklahoma.
Our hiring process includes a thorough interview, a criminal background check and a drug test. Only applicants that meet our high standards are given the opportunity to join our team. Before conducting service calls, all specialists go through an in-house training program to learn about ABC's expectations for pest control service delivery and customer service. Lastly, as a family-owned and operated business, one of our values is that we always treat our customers' homes as if they were our own. That means we'll be careful around your property and belongings and make sure to leave your home in better condition than we found it.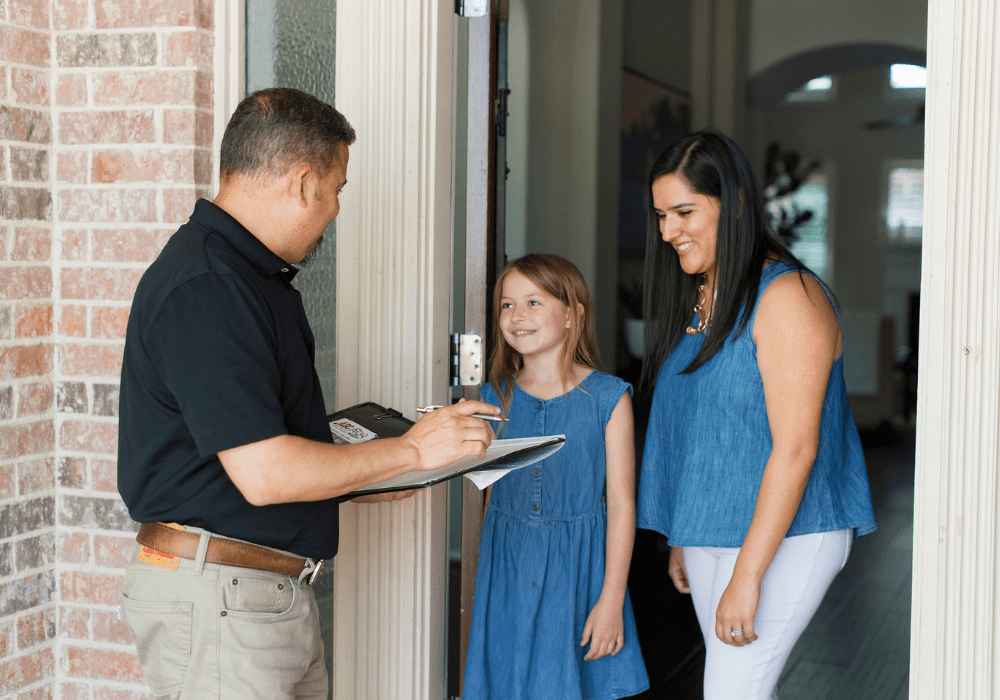 Get Started
We offer a full range of pest control services.
Frequently Asked Questions
What is the impact of your products on my family, pets and the environment?
As a family-run business, we understand that you may have concerns about the pest control solutions we recommend as part of your treatment plan. One of ABC's values is that we treat our customers' homes as if they were our own, which means that we take great care to only select products that we would feel comfortable using on our own properties. Additionally, we only select solutions that are specially formulated for residential use and our technicians are trained to apply them at the lowest concentrations possible to be low-impact and effective. We also value transparency, so if you have any further questions about the products that we use, your pest control specialist would be happy to answer them.
How often will you come to my home for treatments?
We understand that you have errands to run and may prefer spending time at Archie Gordon Memorial Park or another spot nearby rather than waiting on your pest control technician. Also, we know that having a pest problem can be a major disruption to your life and that you would prefer to have your pest problem is resolved in just a few visits. However, in most cases, we recommend multiple treatments to ensure that we have reduced the pest population and taken steps to prevent a recurrence.
During your initial inspection, your specialist will determine how many treatments will be needed to control the pests based on the type of pest, the extent of the infestation and any other factors that make your situation unique. Because our weather in Buena Ventura Lakes provides the ideal environment for a broad variety of insects and critters, we usually suggest that our customers sign up for ongoing pest control to keep pest populations low throughout the year. The good news is that you can opt for exterior only services for these ongoing treatments, if you prefer. This means that you can be out and about taking the kids to 65th Infantry Veterans Park or canoeing in Shingle Creek Regional Park instead of having to deal with a pest infestation.
Can ABC provide pest control for my business?
Yes! ABC has specially trained technicians in Buena Venture Lakes who are fully-equipped to provide commercial pest control. We understand that businesses have different needs and requirements than residential properties, and we can create an effective pest control plan for your facility, no matter what industry you are in.
Get Started
We offer a full range of pest control services.
Additional Pest Control Service Areas in Greater Orlando
ABC serves many surrounding communities, including, but not limited to:
What Our Customers Are Saying
Errol Condominium
12/16/2021
"ABC Home & Commercial Services is a pleasure to work with! Our property has been using them for a year and the level of service has been exceptional. We especially love their quality control, which was a huge issue in the past. I'd like to personally compliment our regular technician, Melvin. Our staff, owners, and guests have all commented on his amazing customer service!"
"They always do an awesome job. We can call them anytime and they will do their best to help us. The best customer service and performance"
Need Pest Control For Your Business?
We understand that businesses have different needs than residences. That's why we have specially trained technicians who can service your business.