Pest Control in Winter Garden, FL
Here in Winter Garden, we are lucky enough to experience beautiful weather nearly all year long. However, this temperate climate attracts many different types of pests. None of us want to spend all our free time and energy dealing with these uninvited visitors, and trying to eradicate these pesky pests with do-it-yourself methods is often ineffective. Homeowners can trust ABC Home & Commercial Services for pest control in Winter Garden, since our experts have been providing effective, long-term solutions in the area for years.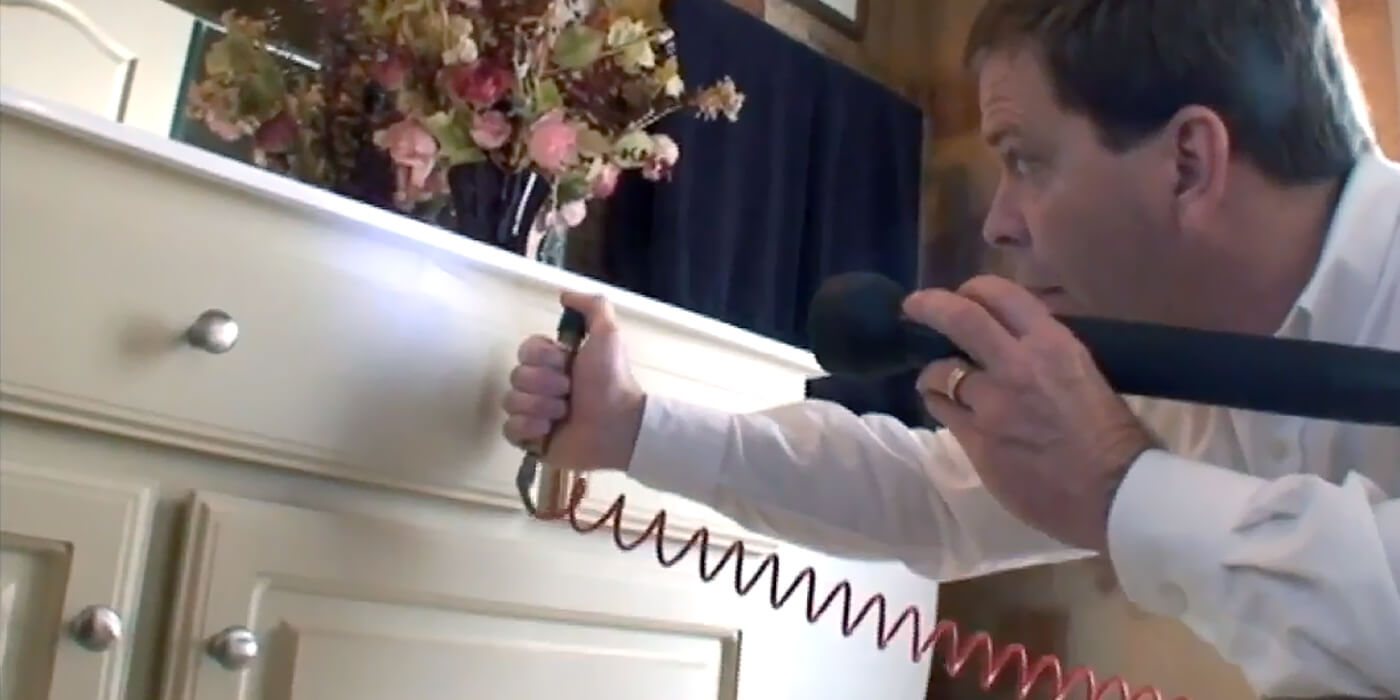 Effective Pest Control Solutions
From the customer service representative who answers the phone to the technician that comes to your home, ABC strives to exceed your expectations, every step of the way. We believe that the best way to start off on a good foot is by offering you a free inspection. If you're having a more straightforward pest problem, we may even be able to offer you an estimate over the phone.
For the most part, we do prefer to come to your home to get a better idea of the severity and extent of your pest issues. Every pest problem and every house is different, so we'll create a customized treatment plan that fits your specific situation. If you do schedule an in-person visit, one of our knowledgeable inspectors will come to your house to:
Ask you questions to learn more about your situation
Locate areas where pests are able to enter your home
Discover what factors are unique to your home that may be increasing your risk of infestation
Check for any damage
Make an assessment of the severity of your pest control problem
Have an open conversation with you to answer any questions you may have about the pests, our treatment plan or our approach
After our inspection, we will review with you our recommended treatment plan. Upon approval, we will schedule the first service call.
The ABC Process
1. Contact ABC
When you contact us, we will schedule an inspection to get an understanding of the problem. In some cases, we can give you a quote over the phone.
2. Get An Estimate
If you have an inspection, we will send you a custom treatment plan and estimate afterward. Once we get your approval, we will schedule your treatment.
3. Treatment
We will come to your property and treat for pests in common hiding and nesting areas. Over time, you will start seeing less and less pest activity.
4. Prevention
Customers with our ongoing pest management services will receive periodic retreatments to prevent the return of the most common pests in our area.
At ABC, we believe in treating your home as if it was our own. If we need to use chemicals, we will use the lowest concentrations possible and only in the areas that absolutely need it. We have an extensive hiring process, which means that all potential employees must pass a drug test and a criminal background check before joining the ABC family. That way, you can feel safe having ABC on your property.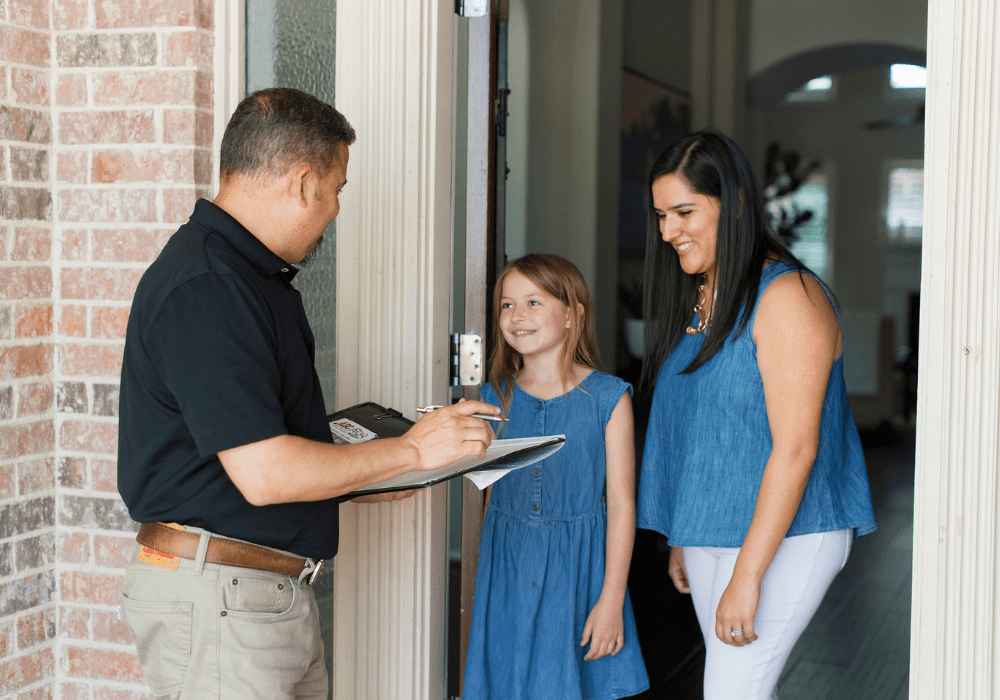 Get Started
We offer a full range of pest control services.
Frequently Asked Questions
I'm concerned about the impact of pest products on my kids, pets and the environment. What can you tell me about your treatments?
We have interwoven the principles of Integrated Pest Management (IPM) into the fabric of our company and our approach. IPM is accepted by many institutions—including the Environmental Protection Agency (EPA)—as being an effective long-term set of treatment measures. IPM focuses on prevention, in-depth knowledge of pest behavior and an emphasis on making your property a less desirable for pests to live. In addition, IPM principles focus on using chemical interventions as a last resort.
There are a variety of steps that we can take before using chemicals in or around your home. For example, to prevent rats from entering your home, we will install protective mesh around any openings near your home. Or, to reduce your tick population we might remove dense vegetation from your yard. We also often recommend changing any irrigation systems that cause pooling water, because this can attract mosquitoes or wildlife that are searching for water.
Of course, if it is better for your health and your home, we can and will use a product with chemicals. The products that we use are specially formulated for residential use and we will always use the lowest concentration possible, and only in affected areas. One of our philosophies is that we treat your home as if it were our own. Your family's health is our top priority, and we will provide our best plan of action to ensure that we are providing you with the lowest-impact options possible.
How long will my pest treatments last?
Because each pest infestation is different, we can't give an exact answer to this question. Also, different pests in different life cycles require a different plan of action. This is why having an initial inspection of your home is very important. Your inspector can give you a better idea of how long you can expect to have your home regularly serviced by one of our professionals.
If your pest problem is relatively minor, we can be successful after just a few visits. Keep in mind that we've found that, in most cases, pest problems are seasonal. Therefore, we may need to return to your home for check-ins a few times a year. These service calls are intended to ensure that your pest population is dwindling or done with entirely.
We often warn our customers that after our initial treatment, you may see a temporary uptick in pest activity. These pests are scrambling to find a new place to hide, as we have, in most cases made your property less attractive for them to stick around. In time, you'll be seeing fewer and fewer pests, until they are gone entirely.
Can ABC help my business?
Yes! Here at ABC, we not only provide residential services, we provide commercial services as well. Servicing commercial properties requires a different set of skills, which is why we have specially trained employees that work with our commercial customers.
Get Started
We offer a full range of pest control services.
Additional Pest Control Service Areas in Greater Orlando
ABC serves many surrounding communities, including, but not limited to:
What Our Customers Are Saying
Errol Condominium
12/16/2021
"ABC Home & Commercial Services is a pleasure to work with! Our property has been using them for a year and the level of service has been exceptional. We especially love their quality control, which was a huge issue in the past. I'd like to personally compliment our regular technician, Melvin. Our staff, owners, and guests have all commented on his amazing customer service!"
"They always do an awesome job. We can call them anytime and they will do their best to help us. The best customer service and performance"
Need Pest Control For Your Business?
We understand that businesses have different needs than residences. That's why we have specially trained technicians who can service your business.