Pest Control in Ingleside, TX
Dealing with unwanted bugs and critters can feel like picking up a part-time job. And, after another failed home remedy, you're probably feeling discouraged. If you find yourself in this situation, contact ABC Home & Commercial Services. Our specialists are highly-trained and provide effective solutions to pest control in Ingleside, so you can spend your time on things you enjoy while we get you results.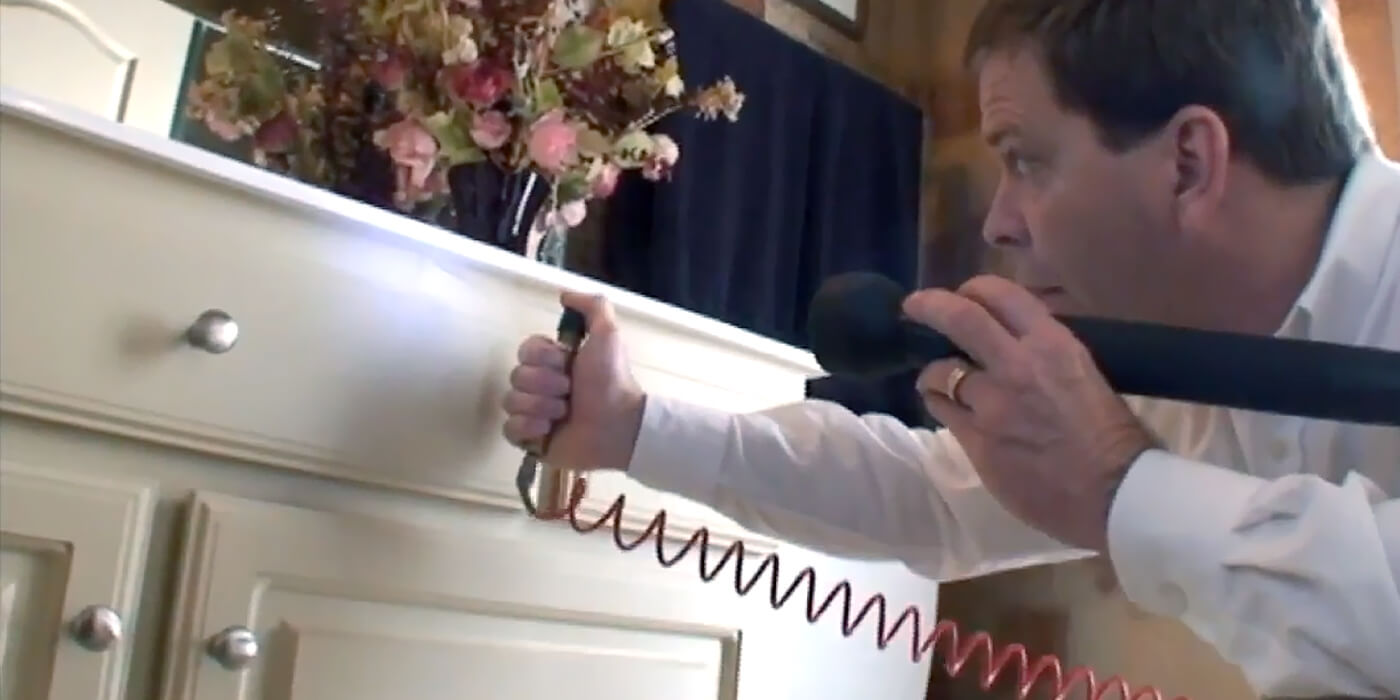 Download Transcript
Effective Pest Control Solutions
ABC is committed to the principles of Integrated Pest Management (IPM). This philosophy is widely accepted by many reputable organizations, including the Environmental Protection Agency (EPA), and puts a focus on non-chemical interventions. Using this framework, we are able to implement measures that prevent pest problems by making minor modifications to your environment.
We use a three-step process when it comes to controlling pests and preventing future problems.
Identify and eliminate the pests you originally spotted.
Locate pest breeding areas and treat the area to eliminate any eggs and prevent further breeding.
Seal up potential entry points pests could use to gain access to your home.
By using this process, we have greater success with treating pest infestations, while being low-impact.
The ABC Process
1. Contact ABC
When you contact us, we will schedule an inspection to get an understanding of the problem. In some cases, we can give you a quote over the phone.
2. Get An Estimate
If you have an inspection, we will send you a custom treatment plan and estimate afterward. Once we get your approval, we will schedule your treatment.
3. Treatment
We will come to your property and treat for pests in common hiding and nesting areas. Over time, you will start seeing less and less pest activity.
4. Prevention
Customers with our ongoing pest management services will receive periodic retreatments to prevent the return of the most common pests in our area.
If an in-person inspection makes the most sense for your particular problem, we will get that scheduled as quickly as possible. During this free consultation, you can expect an ABC specialist to:
ask you questions about where you've been seeing pests or noticing signs of pest activity;
conduct an initial assessment to locate pest hiding spots and potential pest entry points;
determine if there are any structural issues or environmental factors that may make your property more vulnerable to a pest infestation;
report back on any pest-related damage and
answer any questions you may have regarding the pests or our treatment protocols.
At the end of the inspection, we will provide you with a complimentary estimate for our next steps. When we receive your approval, we will get your first treatment call on the calendar.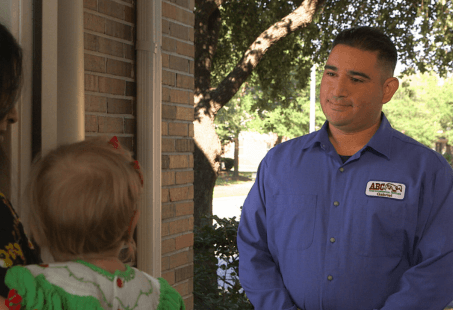 Get Started
We offer a full range of pest control services.
ABC has been providing homeowners with pest control services for over 70 years. Our customers in Ingleside tell us they choose ABC because we provide high-quality services and we have friendly, knowledgeable team members. We have earned this reputation in part due to our thorough hiring process. All of our technicians are drug tested and background checked. Before conducting service calls, our technicians all go through an extensive in-house training program to learn the best way to target pests. Finally, as a family-run business, one of our values is that we always treat our customers' homes as if they were our own. That means you can feel comfortable having ABC on your property, because we will be careful around your property and belongings.
Frequently Asked Questions
How quickly can ABC come to my home?
We strive to start our pest control services as soon as possible, since we understand that when customers contact us, they don't want to wait around for results. For some pest problems, we can actually give you an estimate and set up your initial treatment right over the phone. For other types of issues, we will put you on our schedule as soon as possible for an initial in-person inspection. Once our specialists have examined the problem, we will be able to create a custom treatment plan and estimate. When we receive your approval, we will schedule your first service call.
Does ABC offer free estimates?
We understand that our customers want transparency, and that's why we offer complimentary, non-obligatory estimates. After we gather the information we need from you about your particular pest issue, we will design a customized treatment plan. When you've had the chance to take a look and you give us the go ahead, we will schedule your first treatment call.
Do you provide recurring services?
Absolutely! Pest pressure is high in Ingleside nearly year-round, making it difficult for homeowners to control pests and prevent future problems without extensive time and effort. This is why ABC has created an ongoing treatment program. Customers that sign up for these services can have peace of mind that we will keep pest populations low on your property throughout the year. During these routine visits, we will check for any signs of new pest activity and apply preventative treatments, if needed. Furthermore, some pest activity is seasonal in nature, so a new season may bring a whole other variety of pests to your property, so you'll be protected, no matter what time of year it is.
Do I need to be home for my appointments and treatments?
For our initial service call, in many cases we will want you to be present so we perform an in-person assessment of your pest problem. Depending on the extent and nature of your infestation, we may need to treat inside of your home. In these cases, you'll need to be home.
Customers also have the option of choosing outside-only preventative services. When you sign up for these ongoing treatment services, you can run errands, take the kids to the N.O. Simmons Splash Pad or do whatever else you need to do, and you don't have to worry about staying at home to let in your pest control provider.
Get Started
We offer a full range of pest control services.
Additional Pest Control Service Areas In Corpus Christi
ABC serves many surrounding communities, including, but not limited to:
What Our Customers Are Saying
"These guys are 5 stars for a reason, had issues with my ac today late Saturday afternoon. They sent kyle to diagnose my ac and he was really knowledgeable and explained everything thoroughly! Thank you abc!! Will definitely continue business with them when needed!"
"Fan motor on HVAC would not shut off. Called several companies that said they offered 24 hour service, but ABC came out on Saturday afternoon and shut if off and then took care of the repair once they got the part the following Wednesday. Technician Rollie was on time and made the repair. I have used ABC before for a plumbing emergency and now HVAV. I highly recommend them."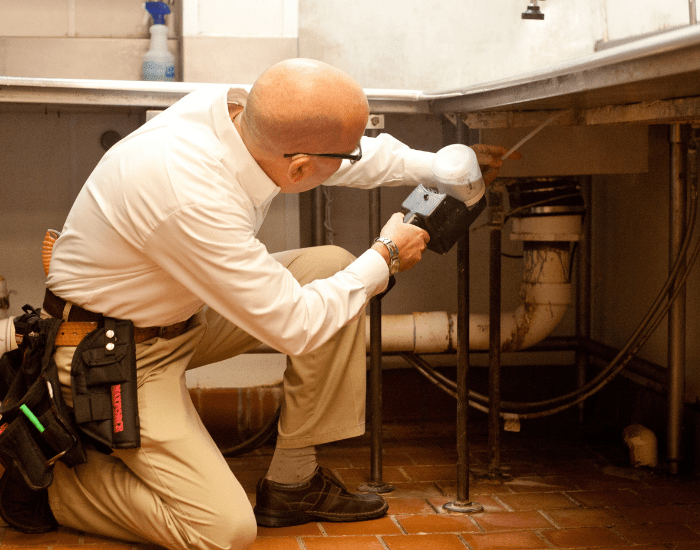 Need Pest Control For Your Business?
We understand that businesses have different needs than residences. That's why we have specially trained technicians who can service your business.
ABC's Complete List of Home Services in Corpus Christi
Why deal with multiple service providers when ABC can do it all?