Pest Control in Rockport, TX
Coastal areas tend to see increased pest activity, and Rockport is no exception. Our humid and warm climate is the perfect environment for a host of insects and wildlife species that can spread disease, contaminate our food and destroy our property. Most of us don't have the time nor the expertise to get rid of pests on their own. When it comes to pest control, Rockport, TX homeowners rely on ABC Home & Commercial Services for long-term results.
Download Transcript
Effective Pest Control Solutions
One of the reasons that our customers tell us that they chose ABC is that we apply the principles of integrated pest management (IPM) to develop a treatment plan that's informed by a thorough understanding of pest behavior and focused on prevention. Our first priority, as you would expect, is to identify and eliminate the live pests that were the reason you contacted us in the first place. Once we have done that, our trained technicians will look for possible breeding grounds to treat on your property to make sure no eggs can hatch. Last, but certainly not least, our pros will seal any potential entry points that these pests can use to get inside your home or yard, so that you don't have to worry about another problem cropping up in a few months.
The ABC Process
1. Contact ABC
When you contact us, we will schedule an inspection to get an understanding of the problem. In some cases, we can give you a quote over the phone.
2. Get An Estimate
If you have an inspection, we will send you a custom treatment plan and estimate afterward. Once we get your approval, we will schedule your treatment.
3. Treatment
We will come to your property and treat for pests in common hiding and nesting areas. Over time, you will start seeing less and less pest activity.
4. Prevention
Customers with our ongoing pest management services will receive periodic retreatments to prevent the return of the most common pests in our area.
When you can't spend five minutes outside without getting a mosquito bite or if you spy a scorpion in your garage, we completely understand that you want to take care of the problem quickly. That's why, in most cases, we can give you an estimate for some of our most popular services—for ants, spiders, scorpions and mosquitoes—over the phone.
For other pest problems, we prefer to schedule an appointment to meet you at your home so that we can create a free, customized treatment plan for you which addresses the specific problems you are having.
At the free inspection visit, we will:
Survey your property to assess the size and severity of your pest problem
Check for possible entry points
Determine any characteristics that are unique to your property that might make you more vulnerable to pest activity
Ask you questions to learn more about the problem you are having
Address any questions you might have
After our visit, we will send you a free, no-obligation estimate. After you've had a chance to review and approve the estimate, we'll get you on the schedule for your first treatment.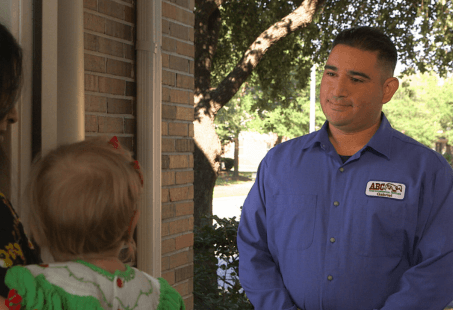 Get Started
We offer a full range of pest control services.
There are a number of reasons that Rockport homeowners tell us that they chose ABC for their pest control needs. First and foremost, the treatments our licensed specialists provide get results. Our customers also tell us that they appreciate that we put all our employees through extensive background checks and drug testing. Perhaps the most important reason Rockport homeowners tell us that they keep ongoing pest services with ABC is that we treat your home as we would our own.
Frequently Asked Questions
Does ABC provide free estimates?
Absolutely! We want to make the process as easy as possible for our customers, while incorporating a customized approach so that you can see fast, but lasting results. After we learn more about your problem, we will provide you with a free, no-obligation estimate to outline recommended next steps. The first treatment appointment can be scheduled once you've approved our plan of action.
Can you come back to keep my home protected from pests?
The effectiveness of our treatment solutions will decline over time, so we do recommend periodic checks to see if any re-treatment is needed or to make sure no other problems have developed. Also, depending on the season, you may start to see different types of pests in your home and yard. For those reasons, ABC customers can take advantage of our special year-round pest program offering. Year-round customers receive preventative treatments to protect your home from the pests which are the most common here in coastal Texas: ants, cockroaches, spiders and scorpions.
Do I need be home for every service call?
We understand that the typical homeowners have a lot on their plate and that it can be a challenge to be at home for every appointment. That's why ABC now offers outside-only pest control services. You can return home knowing that our knowledgeable pros have protected your home from the most common crawling insects while you were away.
Get Started
We offer a full range of pest control services.
Additional Pest Control Service Areas Around Corpus Christi
ABC serves many surrounding communities, including, but not limited to:
What Our Customers Are Saying
"These guys are 5 stars for a reason, had issues with my ac today late Saturday afternoon. They sent kyle to diagnose my ac and he was really knowledgeable and explained everything thoroughly! Thank you abc!! Will definitely continue business with them when needed!"
"Fan motor on HVAC would not shut off. Called several companies that said they offered 24 hour service, but ABC came out on Saturday afternoon and shut if off and then took care of the repair once they got the part the following Wednesday. Technician Rollie was on time and made the repair. I have used ABC before for a plumbing emergency and now HVAV. I highly recommend them."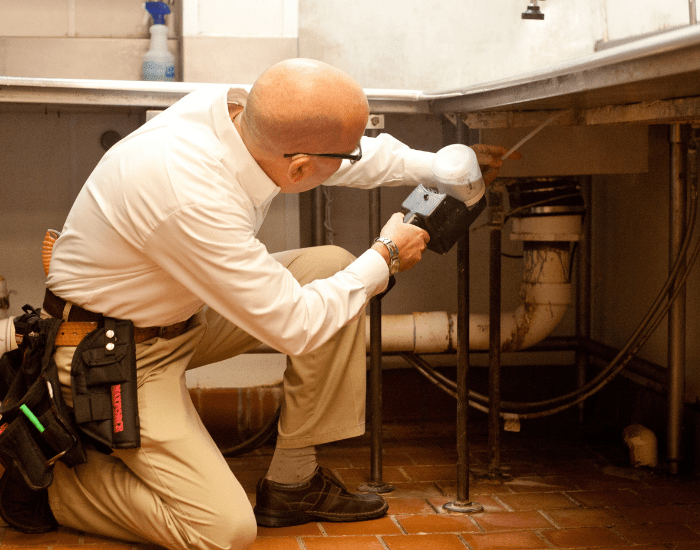 Need Pest Control For Your Business?
We understand that businesses have different needs than residences. That's why we have specially trained technicians who can service your business.
ABC's Complete List of Home Services in Corpus Christi
Why deal with multiple service providers when ABC can do it all?