Pest Control in Kingsville, TX
Those of us who live in Kingsville love our warm-weather climate that is perfect for lounging in the sun and taking tips in the pool. Unfortunately, many disease-ridden insects and other pests love it too. These creatures aren't just a pain. They have the potential to cause damage to the food we eat and the properties where we live and work. Worse still, they're stubborn. Most property owners just aren't equipped with the knowledge or training required to get rid of pests permanently. That's why people who need pest control in Kingsville, TX trust the experts at ABC Home & Commercial Services to get the job done right.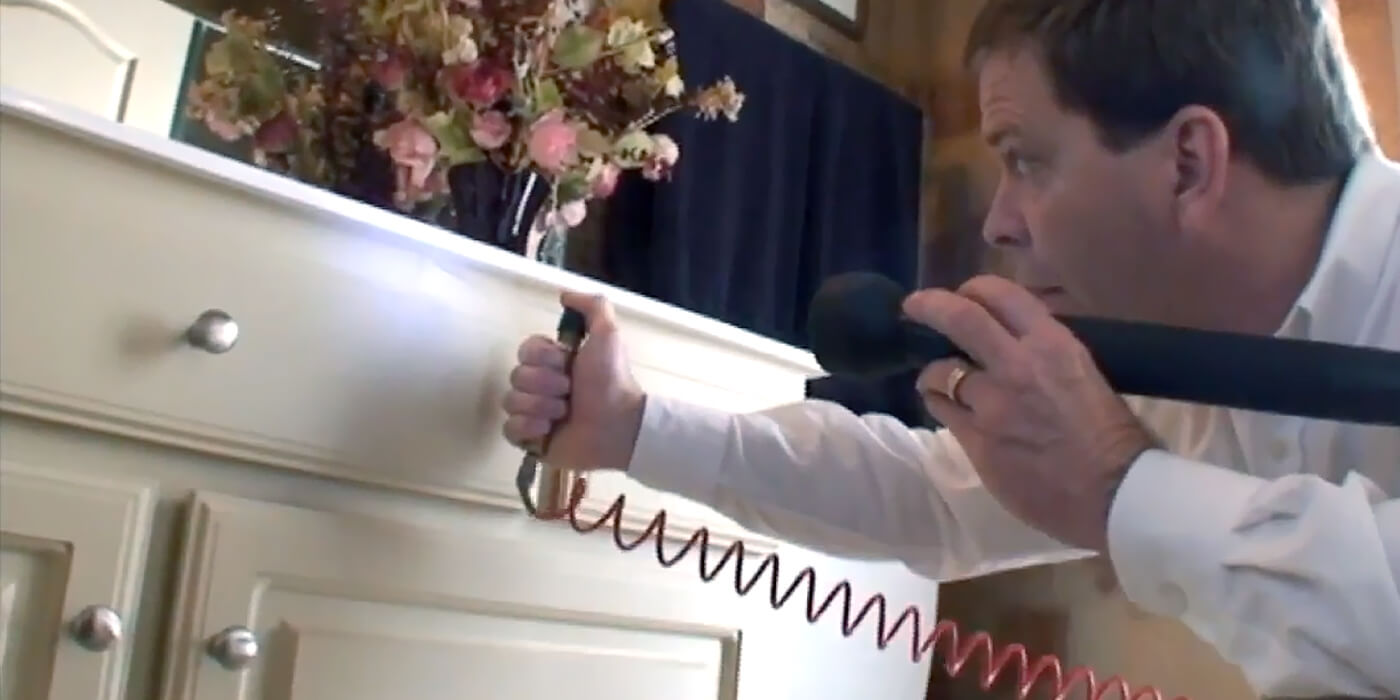 Download Transcript
Effective Pest Control Solutions
The team at ABC is committed to following the principles of integrated pest management (IPM), which is focused on prevention. This philosophy is actually why many customers choose ABC in the first place!
Here's how it works. We follow a three-step process to remove and prevent infestations:
Identify and eliminate the live pests that you originally spotted
Look for breeding grounds where eggs may exist or hatch, then treat those areas to prevent any breeding
Seal any potential entry points that these pests could use to get inside your property again
When we use this technique, you see more effective, longer-term protection that has a lower impact on the environment.
The ABC Process
1. Contact ABC
When you contact us, we will schedule an inspection to get an understanding of the problem. In some cases, we can give you a quote over the phone.
2. Get An Estimate
If you have an inspection, we will send you a custom treatment plan and estimate afterward. Once we get your approval, we will schedule your treatment.
3. Treatment
We will come to your property and treat for pests in common hiding and nesting areas. Over time, you will start seeing less and less pest activity.
4. Prevention
Customers with our ongoing pest management services will receive periodic retreatments to prevent the return of the most common pests in our area.
When we visit your property for a free inspection, we will:
Survey your property and document the presence of pests around the area
Look for entry and exit points
Offer insights on why your specific property might be more vulnerable to visits from pests
Ask and address any questions you might have about the next steps and long-term plans
After the inspection has been completed, we will send you a free, no-obligation estimate. Once you have reviewed the estimate and given us the go-ahead, we'll set up a date for your first treatment.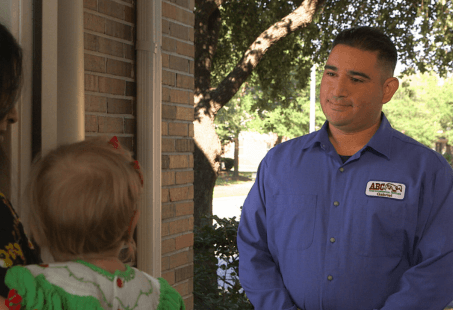 Get Started
We offer a full range of pest control services.
Here's what we can tell you.
ABC Home & Commercial has been successfully operating in the area for generations, so we must be doing something right. What do customers say?
Our long-time customer tell us that we offer effective treatments and get results. We also hear that they trust us because we're licensed, and we make sure all of our team members undergo background checks and drug testing. We especially appreciate finding out that homeowners who use ABC like that we treat every client's house as if it's our own.
Frequently Asked Questions
How quickly can ABC make these pests go away?
It doesn't take long for mosquitoes to make their move or for rats to ruin a meal in your kitchen. We know that you want them out of your house and off of your property as soon as possible. Unfortunately, it's impossible to offer a blanket timeline about how long it will take to eradicate your infestation. Every situation is a little bit different, so while some issues may only require one or two visits, others are trickier to resolve on a rapid timeline.
What we can tell you is that when we hear from you, we always strive to start services as soon as possible. In fact, ABC is able to set up your initial treatment right over the phone for some of our most popular services, including:
Ant control
Spider and scorpion control
Mosquito control
If you are dealing with a different type of pest, what we'll do when you contact us is schedule a time for one of our inspectors to come out and look at the problem for free. Once they assess the situation, we will create a customized treatment plan for you and set up service as soon as you approve the estimate.
Does ABC offer Kingsville residents free estimates?
Of course! ABC is dedicated to offering a customized treatment plan and providing an easy, stress-free experience for our customers. Whether you receive your estimate over the phone or after your property is inspected, it is always completely free. We won't move forward to schedule service—and discuss payment—until you approve the plan.
Will ABC come back to continue protecting my home from pests?
The treatment solutions we use are most effective with periodic rechecks to see if any additional treatment is needed. Different seasons also bring different pests into the open—and possibly onto your property. During our routine checks, we will make sure no other problems have developed.
You can also take advantage of our special year-round pest program in Kingsville, where customers receive preventative treatments to protect their home from common seasonal pests throughout the year.
Do I need be home for the appointments and treatments?
Yes and no. We always recommend that clients are there for the initial inspection, and if you require service inside your home, we will need you to be present.
However, we understand that our clients lead busy lives or may go away for periods of time. If you know you want to take advantage of year-round pest programs while you are on vacation or at work, you can enlist the help of our team for outside-only pest control services, and we will keep your property protected while you live your life.
So, go ahead. Take your kids to Conner Museum. Go fishing at Kleberg. We won't stop you.
Get Started
We offer a full range of pest control services.
Additional Pest Control Service Areas Around Corpus Christi
ABC serves many surrounding communities, including, but not limited to:
What Our Customers Are Saying
"These guys are 5 stars for a reason, had issues with my ac today late Saturday afternoon. They sent kyle to diagnose my ac and he was really knowledgeable and explained everything thoroughly! Thank you abc!! Will definitely continue business with them when needed!"
"Fan motor on HVAC would not shut off. Called several companies that said they offered 24 hour service, but ABC came out on Saturday afternoon and shut if off and then took care of the repair once they got the part the following Wednesday. Technician Rollie was on time and made the repair. I have used ABC before for a plumbing emergency and now HVAV. I highly recommend them."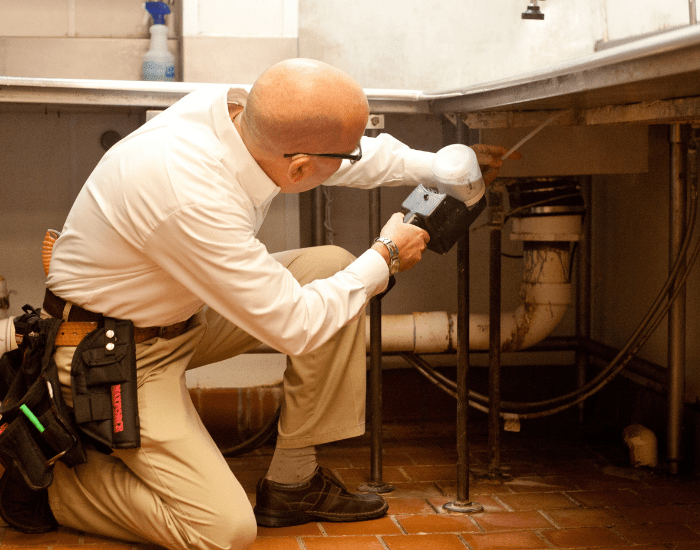 Need Pest Control For Your Business?
We understand that businesses have different needs than residences. That's why we have specially trained technicians who can service your business.
ABC's Complete List of Home Services in Corpus Christi
Why deal with multiple service providers when ABC can do it all?