Pest Control in Humble, TX
Humble is like a lot of suburban communities in Texas. Small town atmosphere. Ample parks and green spaces. In addition, Humble has a thriving, diverse ecosystem of bugs and critters that most people would probably rather do without, such as fleas, mosquitoes, possums, mice and, of course, ants. When they need help with pest control, Humble, TX residents turn to the experienced professionals at ABC Home & Commercial Services. Our technicians have been resolving people's pest issues for decades, and ABC can help you, too.
Effective Pest Control Solutions
The ABC Process
1. Contact ABC
When you contact us, we will schedule an inspection to get an understanding of the problem. In some cases, we can give you a quote over the phone.
2. Get An Estimate
If you have an inspection, we will send you a custom treatment plan and estimate afterward. Once we get your approval, we will schedule your treatment.
3. Treatment
We will come to your property and treat for pests in common hiding and nesting areas. Over time, you will start seeing less and less pest activity.
4. Prevention
Customers with our ongoing pest management services will receive periodic retreatments to prevent the return of the most common pests in our area.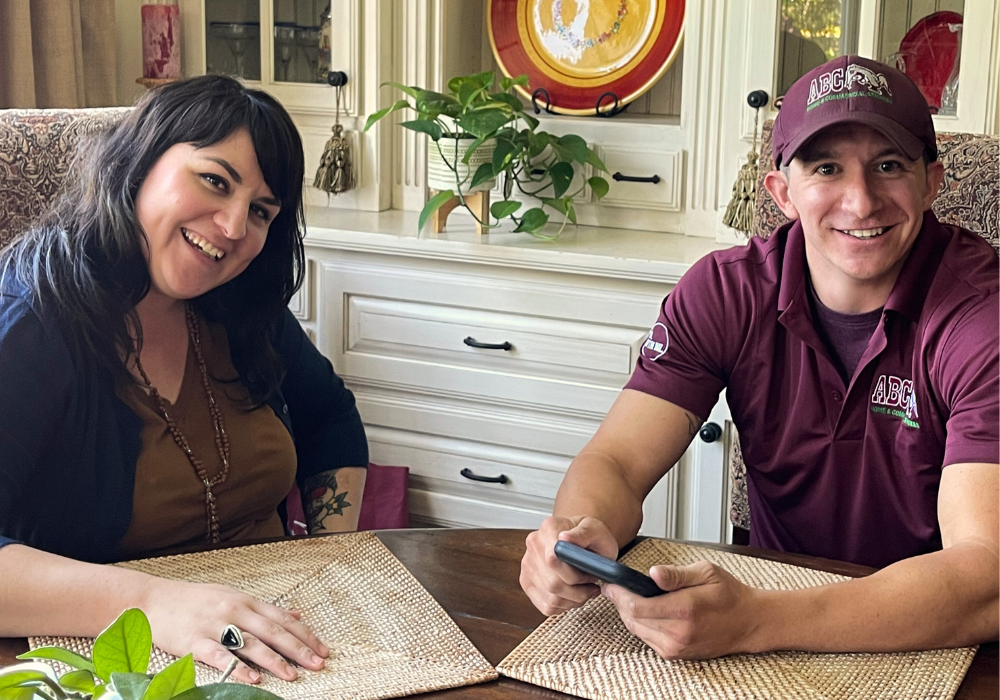 Get Started
We offer a full range of pest control services.
Frequently Asked Questions
How long will it take ABC to deal with my pest problem?
A small percentage of customers have their pest issue resolved after a single treatment. Most infestations tend to require at least a few scheduled services from our technicians. And in some cases, it may be necessary to set up ongoing treatments to keep the problem population at bay.
That's a long way of saying that every issue is different, which is why the first thing we do after you call us is set up a time for an inspector to come to your property. They will assess the nature and extent of the problem you're dealing with.
Once they do this, they will put together a personalized treatment plan based on what they discover. As soon as you agree to a plan, we can typically schedule your first treatment in 3-4 days.
How much do you charge for your pest control services in Humble?
While we always strive to offer fair and affordable prices for our services, there's usually not an easy way for us to give you a number without actually seeing the problem for ourselves. That's why we prefer to send an inspector out to take a look and come up with a recommended treatment plan. Once you agree to the plan, we can schedule your initial treatment.
How many treatments does it take for ABC to get rid of an infestation?
Once in a while, our technicians can completely remove an infestation in one visit. More commonly, it will take at least a few treatments. Sometimes the problem is so severe that the inspector or technician may recommend you continue to receive ongoing treatment.
We will be able to estimate the number and frequency of treatments that your issue requires after inspecting your property and assessing the problem.
Does ABC use pet and kid-friendly treatment products?
The number one priority of ABC Home & Commercial Services is customer safety. We never want to do anything that could potentially be risky for you or your loved ones. It's why all of our employees undergo background checks and extensive training. It's also why we only use products that are intended for use in residential areas, carefully selecting treatments that will only have the most minimal impact on pets, people and the environment.
Are ABC technicians trained to deal with commercial infestations?
We know there's a huge difference between clearing out an infestation in a residential neighborhood and handling commercial pest control issues. That's why we employ an entire team of pest control professionals who have been specially trained to tackle ongoing commercial pest control for various industries, including stores, restaurants, apartment complexes, hotels, and medical facilities.
Get Started
We offer a full range of pest control services.
Additional Pest Control Service Areas in Greater Houston
ABC serves many surrounding communities, including, but not limited to:
What Our Customers Are Saying
"Very friendly and helpful staff. On time and great service. They helped me trap and remove the mice that got into my house. The biggest part of their service is preventing them from coming in again. Every one of the people I dealt with either in the field or at the office were super nice! Highly recommend them. Very happy with my service."
"Professional staff, easy to schedule, and great communication. From the very first visit technician was efficient and pointed out a few areas to be aware of. Overall very impressed with quality of service. We have used ABC from the fall 2019 and still very satisfied. Our tech is amazing and does a great job addressing problem spots! We added the mosquito supression service and it has given us our outdoor space back! We love ABC and all techs are highly qualified and trustworthy!"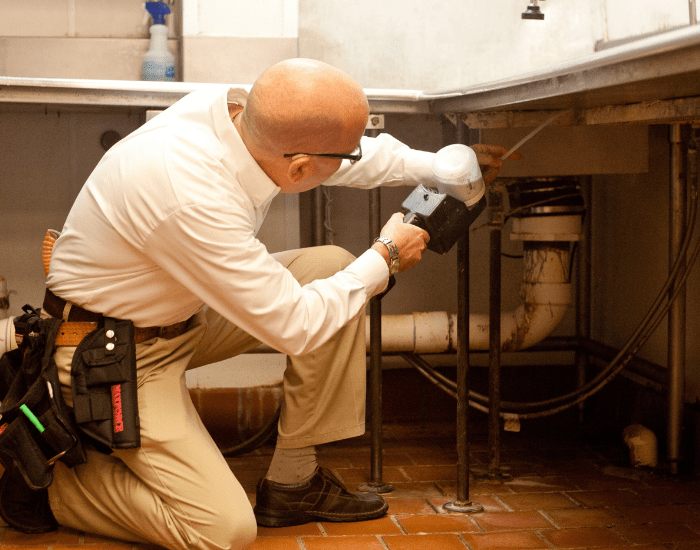 Need Pest Control For Your Business?
We understand that businesses have different needs than residences. That's why we have specially trained technicians who can service your business.
ABC's Complete List of Home Services in Houston
Why deal with multiple service providers when ABC can do it all?