Pest Control in Huntsville, TX
We're lucky to have Huntsville State Park and Sam Houston National Forest in our backyard. However, our close proximity to acres of wooded areas and our temperate climate means lots of unwanted insects and critters. If you're looking for a comprehensive solution to pest control in Huntsville, get in contact with ABC Home & Commercial Services. Our pros deliver effective treatment plans so you won't be overwhelmed by these uninvited guests.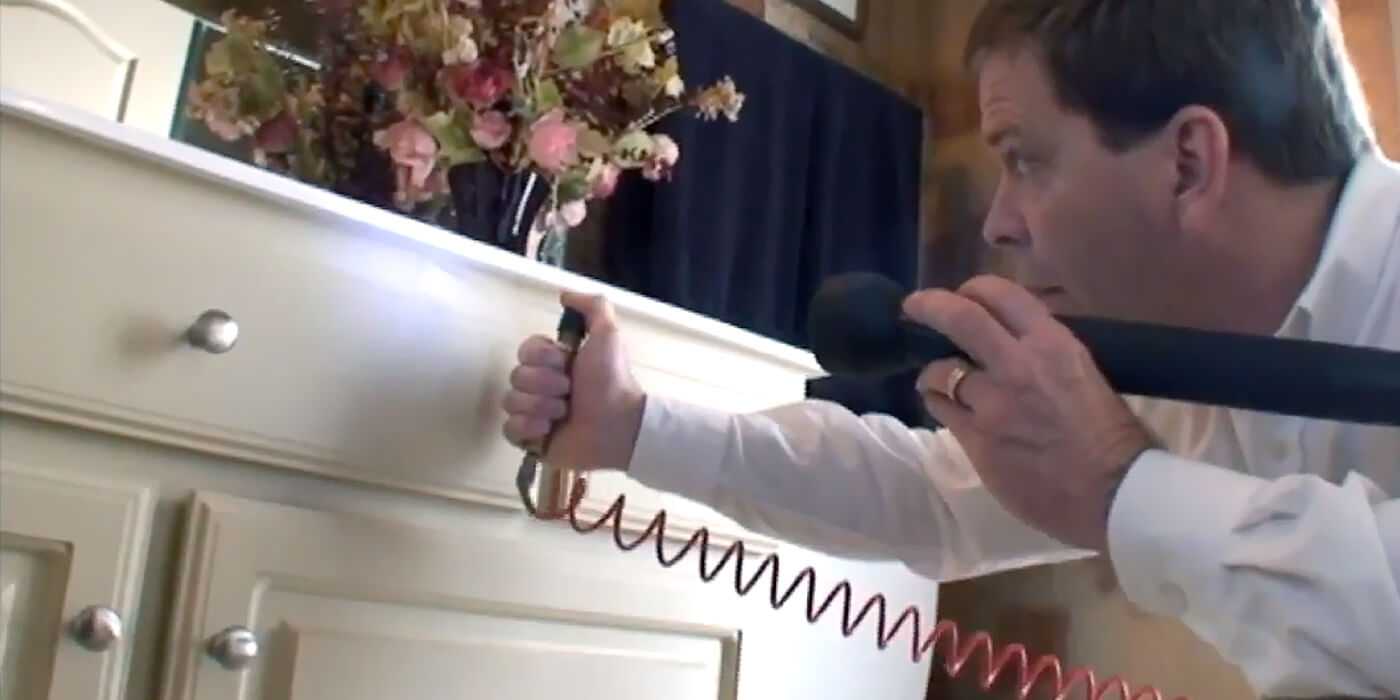 Effective Pest Control Solutions
Here at ABC, we believe that an effective treatment plan is built on a strong foundation of fully understanding your pest problem, how it started and how the infestation developed. We recommend our customers undergo an inspection so that we can gather the information we need to customize a treatment plan for you.
What happens during this inspection? An ABC representative will meet with you, at your earliest convenience, to do the following:
Identify which pest species are active in your home and yard
Document any associated damage
Assess the extent of your infestation
Find how pests are arriving in your yard and home and what might be attracting them
Determine unique characteristics on your property which might make you more susceptible to an infestation
Provide you with the opportunity to ask your specialist any questions you might have about our treatment methods
Once the inspection is complete, ABC will send along a suggested treatment plan with associated costs. Your first service call can be scheduled once you have a chance to review and approve this estimate.
The ABC Process
1. Contact ABC
When you contact us, we will schedule an inspection to get an understanding of the problem. In some cases, we can give you a quote over the phone.
2. Get An Estimate
If you have an inspection, we will send you a custom treatment plan and estimate afterward. Once we get your approval, we will schedule your treatment.
3. Treatment
We will come to your property and treat for pests in common hiding and nesting areas. Over time, you will start seeing less and less pest activity.
4. Prevention
Customers with our ongoing pest management services will receive periodic retreatments to prevent the return of the most common pests in our area.
After we have received your approval of our recommended next steps, we will put your first service call on the schedule. In most cases, we can get this appointment scheduled within 3 to 4 business days.
During your regularly scheduled follow-up appointments, you can expect your pest control specialist to treat any outdoor areas where pests may be hiding as well as treat any potential entry points. Examples of potential entry points we commonly treat include wall voids, weep holes and air conditioning lines. Next, we will inspect your property for any new factors that could be attracting crawling pests to your property. Based on what we find, we may recommend making minor modifications to your environment to prevent pests such as cockroaches and ants. Some recommendations we might make include changing your lawn watering schedule or moving firewood away from the foundation of your home.
Because pest activity is high in Huntsville, we usually suggest that our customers sign up for ongoing pest management. Our customers who sign up for this plan benefit from routinely scheduled appointments where one of our specialists will assess their property for any new signs of pest activity, replenish any needed products and apply preventative treatments. With this program, you can have peace of mind that pest populations will stay low on your property throughout the year.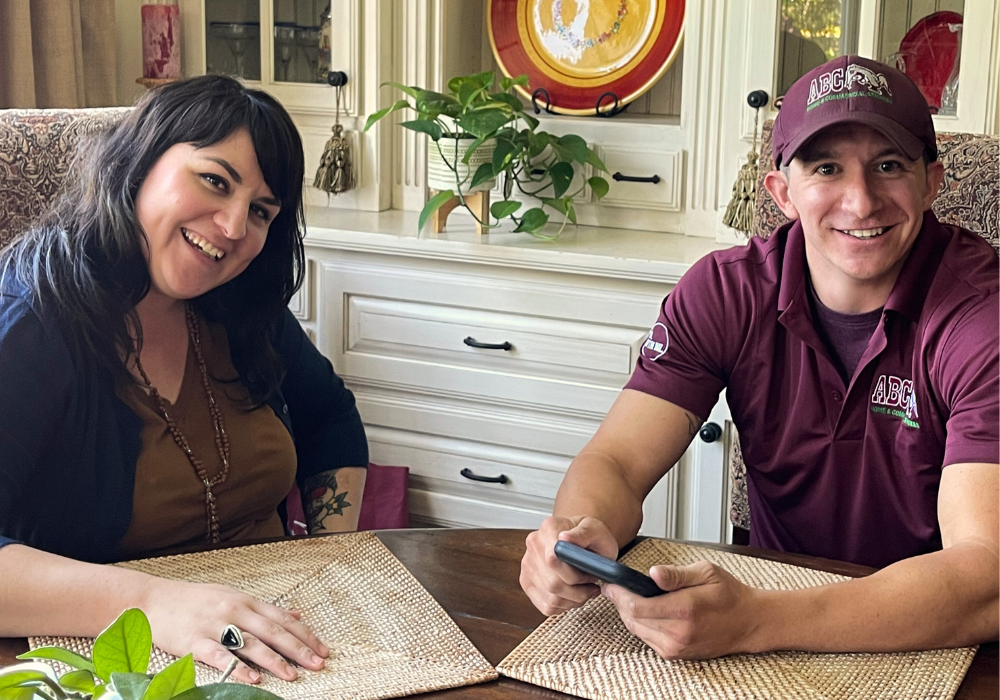 Get Started
We offer a full range of pest control services.
There are many reasons our long-time Huntsville customers tell us they keep coming back to ABC. The first thing we hear is that we provide the most effective, long-term treatments that are also low-impact. Then, we learn that customers appreciate that we hire only the best of the best and conduct thorough background checks and drug testing on all employees. Last, and certainly not least, we treat our customers' homes as we would our own.
Frequently Asked Questions
How soon can you come out?
If you catch a rat in the attic or spy a roach in the bathroom, we understand that you want to have the problem handled promptly. That's why we can occasionally offer an estimate for our services over the phone. That said, each pest problem is slightly different, so in many cases, we will recommend that you meet with a pest control specialist to get a better understanding of the problem you are having. After seeing the problem firsthand, we can design the most appropriate and effective treatment plan. In these cases, we do everything we can to get an appointment scheduled in a few business days, so that we can be ready to begin treating your home as soon as you approve our estimate.
How often will you service my property?
Since each treatment plan is customized, we cannot give you an accurate idea of how long we will need to treat your property before speaking with you first. Some of the factors which can impact the number of treatments you will need include the time of year you contact us, what pest species are responsible for your infestation and the extent of your problem.
We understand that many homeowners would like to hear that their pest problem will be resolved in just a few visits. Unfortunately, pest pressure is high in Huntsville and we typically recommend multiple treatment calls so we can monitor the situation. Monitoring will ensure that you are protected even after a full reproductive cycle, so that no new eggs hatch and so that you can avoid a continued pest problem.
Since so much pest activity follows a seasonal cycle, ABC offers a pest management program for Huntsville homeowners. This option is designed to keep pest populations on your property low throughout the year.
What if I still see pests after a treatment?
Due to the nature of our treatments, you may still see pests after our treatments. Any pest activity 7 to 10 days after our initial treatment is considered normal. When we treat pests, we target their hiding and nesting areas. As the product takes effect, the pests will realize that their current living areas are no longer safe and will start searching for a new place to congregate. However, the pests will unknowingly be bringing the product with them to wherever they go next, leading to the entire population becoming diminished.
That said, if you're still seeing quite a bit of pest activity anywhere from 7 to 30 days after our initial treatment, give us a call. We would be happy to send a specialist back to your home, at no additional cost.
Are the products which you use pet and kid-friendly?
As a family-run business, we understand that homeowners might be considered about pest control products. This is why we have a thorough research process in place when it comes to selecting which products we will use. We only select a product that we would feel comfortable using on our own homes, and we only use products that are manufactured for residential use. During your initial inspection, your specialist will determine the lowest concentration of chemicals to use to be both low-impact and effective. If you have any other questions or concerns regarding the products that we use, your specialist would be happy to address them.
Do you service commercial facilities?
Absolutely! ABC understands that commercial facilities have different requirements when it comes to pest control which is why we have technicians who are trained to service a variety of different industries. When you contact ABC for commercial pest control, you can feel confident that we will create a pest management plan that fits your business' needs.
Get Started
We offer a full range of pest control services.
Additional Pest Control Service Areas in Greater Houston
ABC serves many surrounding communities, including, but not limited to:
What Our Customers Are Saying
"Very friendly and helpful staff. On time and great service. They helped me trap and remove the mice that got into my house. The biggest part of their service is preventing them from coming in again. Every one of the people I dealt with either in the field or at the office were super nice! Highly recommend them. Very happy with my service."
"Professional staff, easy to schedule, and great communication. From the very first visit technician was efficient and pointed out a few areas to be aware of. Overall very impressed with quality of service. We have used ABC from the fall 2019 and still very satisfied. Our tech is amazing and does a great job addressing problem spots! We added the mosquito supression service and it has given us our outdoor space back! We love ABC and all techs are highly qualified and trustworthy!"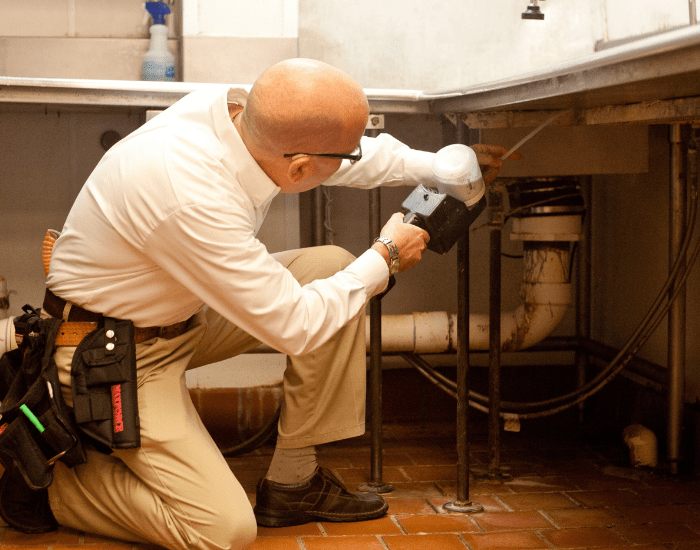 Need Pest Control For Your Business?
We understand that businesses have different needs than residences. That's why we have specially trained technicians who can service your business.
ABC's Complete List of Home Services in Houston
Why deal with multiple service providers when ABC can do it all?