Pest Control in Jersey Village, TX
For homeowners in the Houston area, pest infestations often come as an unpleasant surprise. When unwanted insects and critters invade your property, it's more than just an annoyance—it puts your household at risk for health problems and costly property damage. For effective pest control in Jersey Village, contact ABC Home & Commercial Services. Our pros can handle even the toughest problems and take steps to prevent future infestations.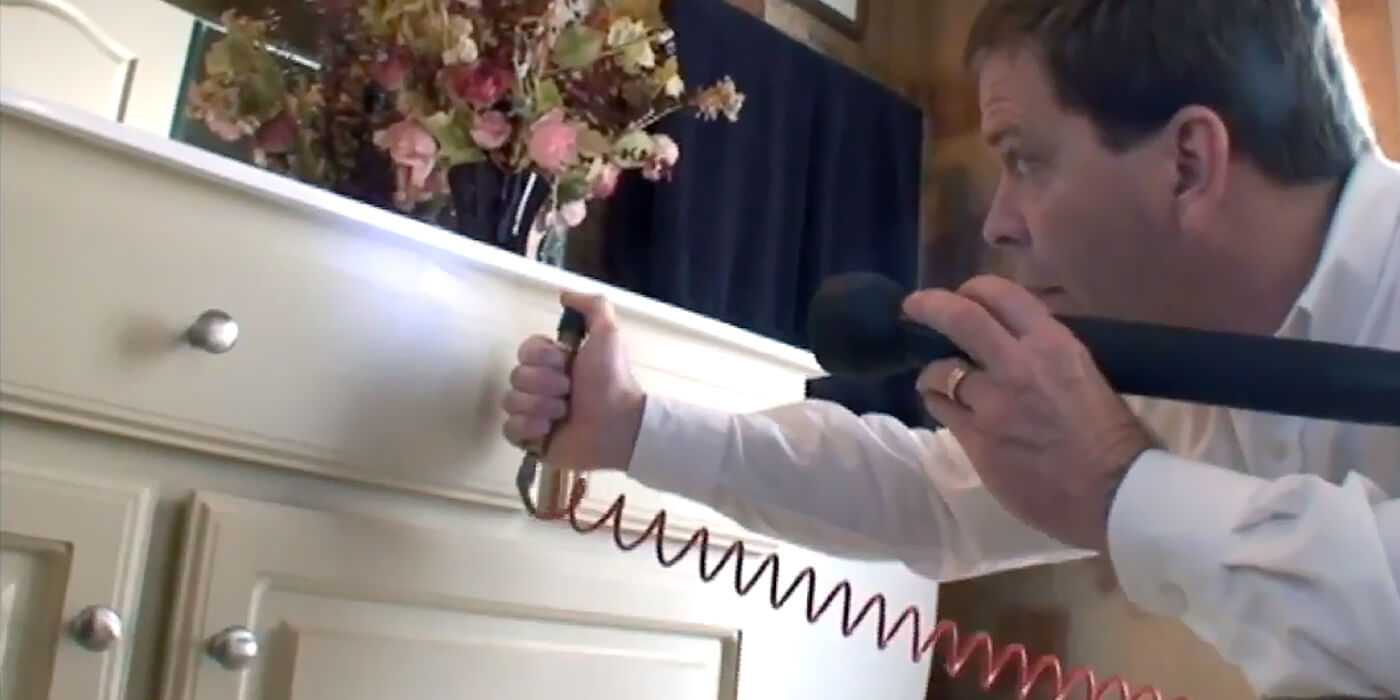 Effective Pest Control Solutions
During your inspection, an ABC technician will visit your home to do the following:
Examine your property to identify the species of pest present and determine the extent of the infestation.
Assess your home and yard for any pest-related damage.
Take note of any structural issues or environmental factors that may make your property more attractive to pests.
Provide a report of our findings and give you a chance to ask questions.
Create a personalized treatment plan and estimate.
The ABC Process
1. Contact ABC
When you contact us, we will schedule an inspection to get an understanding of the problem. In some cases, we can give you a quote over the phone.
2. Get An Estimate
If you have an inspection, we will send you a custom treatment plan and estimate afterward. Once we get your approval, we will schedule your treatment.
3. Treatment
We will come to your property and treat for pests in common hiding and nesting areas. Over time, you will start seeing less and less pest activity.
4. Prevention
Customers with our ongoing pest management services will receive periodic retreatments to prevent the return of the most common pests in our area.
After your inspection, you will be provided with a pest management plan that is tailored to your home and infestation. After we have received your approval, we will schedule your first appointment. Typically, we can put your first treatment call on the calendar in the next 3 to 4 business days.
During our routinely scheduled follow up calls, we will treat areas where pests may be hiding outside, as well as any potential entry points for insects, such as near wall voids, weep holes, electric lines and air conditioning lines. We will also assess your yard for any factors that may make your property more appealing to crawling pests such as cockroaches and ants. Additionally, we may implement minor changes to prevent a future infestation.
With our ongoing treatment program, customers benefit from regularly scheduled service calls during which our pest control specialists monitor your property for any new factors that may make your property more vulnerable to an infestation. Then, your technician will replenish any products that prevent pests from coming on to your property.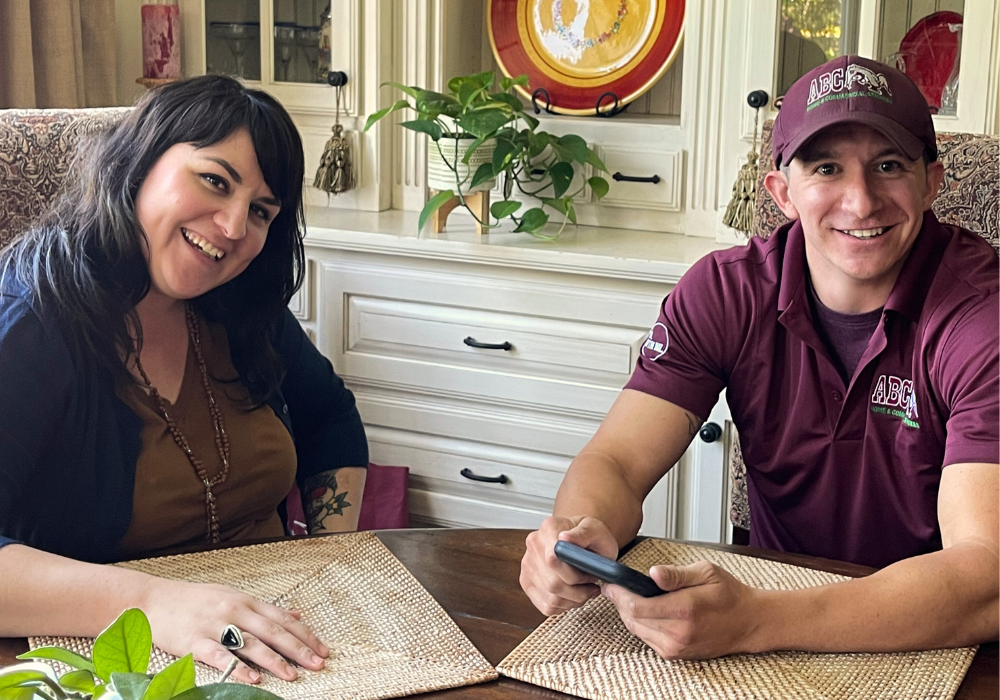 Get Started
We offer a full range of pest control services.
For generations, ABC has helped homeowners and business owners across Texas, Oklahoma and Florida. We are first and foremost a family-run company, so you know we will treat every job with the care and respect that we would expect in our own home. This starts internally, where our professional pest control technicians go through a stringent vetting process before joining our team, including being required to pass a drug test and criminal background check. Also, our technicians go through a thorough training process before conducting service calls. Our technicians are not only versed in the most effective pest control treatment methodologies, but they're also committed to exceptional customer care and courteous service.
Frequently Asked Questions
How soon can you come out?
As an established, family-owned company, ABC understands the urgency associated with pest problems. Give us a call or schedule an appointment online and we will send a technician to your property at the earliest opportunity. Sometimes, we are even able to offer estimates over the phone.
How often do you come to service my property?
Every pest problem is unique, which is why we personalize each of our pest control treatment plans to fit your particular needs. This means it can be difficult to provide an exact estimate of how often we will need to service your property. Factors like pest type, weather and the severity of the infestation can influence the duration of the treatment and the number of service calls. In addition, some pests have seasonal life cycles, so we may recommend that you sign up for routinely scheduled monitoring calls to keep your pest populations down.
What if I still see pests after a treatment?
It is actually common to see an uptick in pest activity shortly after one of our treatments. When we treat your property for pests, we are making the resting and breeding grounds of these unwanted insects and animals uninhabitable. Left with no alternative, pests will then start searching for a new place to reside. However, in many cases these creatures will actually be bringing the product with them to wherever they decide to nest next, leading to the elimination of the entire population. If you aren't seeing a decrease in pest activity 7 to 10 days after your treatment, reach out to us and we will send a specialist back to your home. Any visits between 7 and 30 days after your initial treatment call will occur at no additional cost to you.
Are the products which you use pet and kid-friendly?
ABC is a family-run business and every product we select for pest control services is done with our family and your family in mind. We only select treatment solutions that are specially formulated for residential use. When applying these products, we determine the lowest concentrations of chemicals to use so we can be low-impact and effective. Our pest control professionals are thoroughly trained on the products we use and would be happy to answer any specific questions you may have regarding our treatments.
Do you service commercial facilities?
Yes, ABC is happy to provide businesses with pest control services. We understand that commercial properties have unique needs and requirements, which is why we have specially trained technicians who can provide your company with effective pest control solutions.
Get Started
We offer a full range of pest control services.
Additional Pest Control Service Areas in Greater Houston
ABC serves many surrounding communities, including, but not limited to:
What Our Customers Are Saying
"Very friendly and helpful staff. On time and great service. They helped me trap and remove the mice that got into my house. The biggest part of their service is preventing them from coming in again. Every one of the people I dealt with either in the field or at the office were super nice! Highly recommend them. Very happy with my service."
"Professional staff, easy to schedule, and great communication. From the very first visit technician was efficient and pointed out a few areas to be aware of. Overall very impressed with quality of service. We have used ABC from the fall 2019 and still very satisfied. Our tech is amazing and does a great job addressing problem spots! We added the mosquito supression service and it has given us our outdoor space back! We love ABC and all techs are highly qualified and trustworthy!"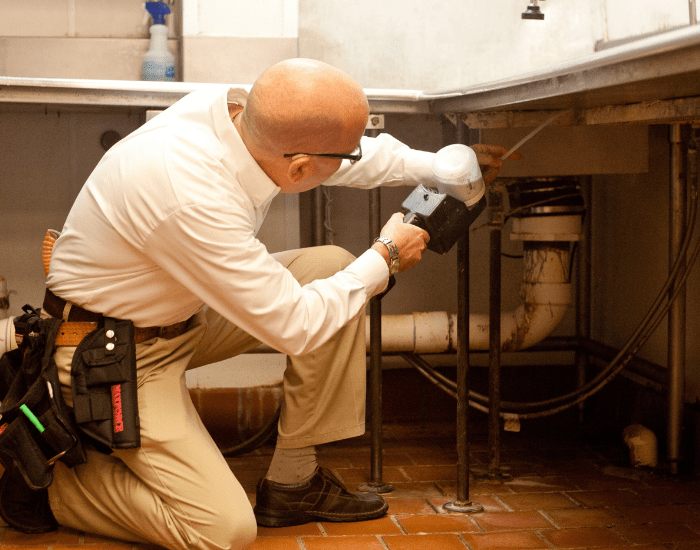 Need Pest Control For Your Business?
We understand that businesses have different needs than residences. That's why we have specially trained technicians who can service your business.
ABC's Complete List of Home Services in Houston
Why deal with multiple service providers when ABC can do it all?