Pest Control in Piney Point Village, TX
There are a variety of bugs and critters that call Harris County home. All too often, these unwanted visitors make their way into our homes and yards. When they do, they can easily disrupt our normal routine. If you find yourself in this situation, contact ABC Home & Commercial Services. We create effective treatment plans for pest control in Piney Point Village so your life can return to normal.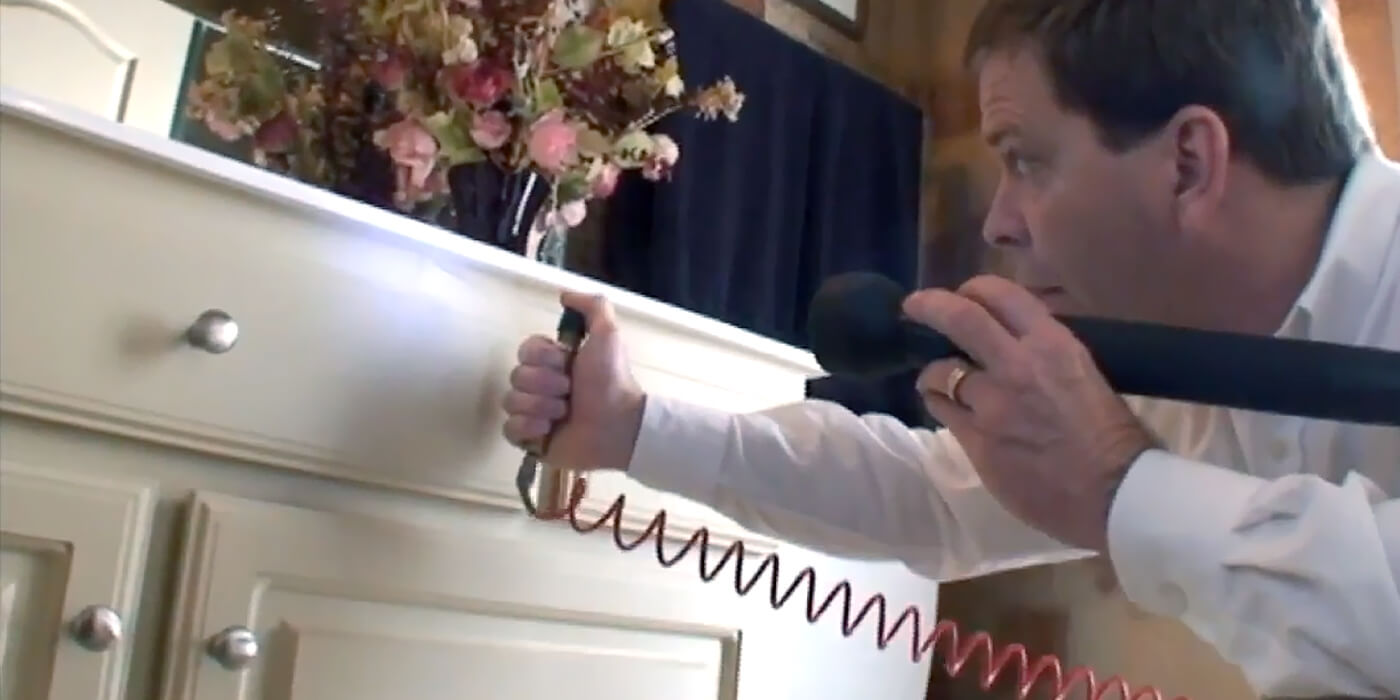 Effective Pest Control Solutions
If an inspection of your property makes the most sense to come up with the most effective treatment plan, we'll schedule a time that works for you to meet you at your home. At that time, your ABC pest control professional will:
ask you questions about where you've been seeing pest activity and any other signs of unwanted bugs and critters;
conduct an initial assessment of your property to locate other pest hiding spots and potential pest entry points;
determine if there are any structural issues or environmental factors that are making your property more appealing to pests;
take note of any pest-related damage and
give you an opportunity to ask any questions you may have.
To finish the inspection, your specialist will provide you with an estimate for our services. Once we get your approval, we will schedule your first treatment call.
The ABC Process
1. Contact ABC
When you contact us, we will schedule an inspection to get an understanding of the problem. In some cases, we can give you a quote over the phone.
2. Get An Estimate
If you have an inspection, we will send you a custom treatment plan and estimate afterward. Once we get your approval, we will schedule your treatment.
3. Treatment
We will come to your property and treat for pests in common hiding and nesting areas. Over time, you will start seeing less and less pest activity.
4. Prevention
Customers with our ongoing pest management services will receive periodic retreatments to prevent the return of the most common pests in our area.
At the end of the inspection, your pest control specialist will present you with an estimate for our recommended next steps. Once we receive your approval, we will schedule your first treatment call. Most of the time, we can get you on our calendar within 3 to 4 business days.
During our routinely scheduled follow-up calls, we will apply treatment products to any areas where pests may be hiding outdoors and any potential pest entry points. Depending on where the pests are hiding, we may perform these applications to wall voids, weep holes, electric lines and air conditioning lines. We will also examine your property for any factors that could be appealing to crawling pests, such as cockroaches and ants. Then, we may recommend making minor adjustments to your environment, such as relocating a woodpile, repairing broken sprinkler heads or removing excess vegetation.
Our customers who sign up for our ongoing pest control program benefit from regularly scheduled treatment calls by our our highly-trained technicians. During these appointments, your specialist will implement a series of measures to help prevent a future pest problem, such as replenishing any needed products or applying preventative treatments.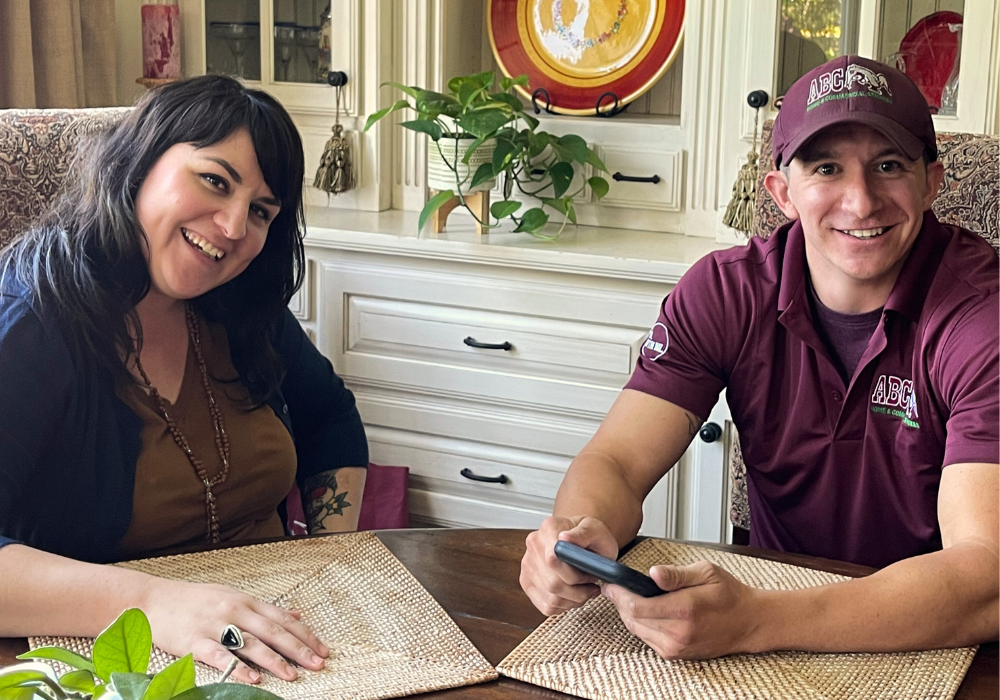 Get Started
We offer a full range of pest control services.
Homeowners have been turning to ABC for 70 years for pest control. Piney Point Village residents know that they can feel comfortable whenever an ABC technician arrives at their home because of our stringent hiring process. We strive to only hire the best of the best, and our interview process includes a drug test and a criminal background check. Before conducting service calls, all specialists go through an in-house training program to learn the best way to target pests and about our high standards for customer service. Finally, as a family-run business, one of our values is that we always treat our customers' homes as if they were our own. That means that we'll leave your property in better condition than we found it.
Frequently Asked Questions
How soon can you come out?
We understand that when there are pests living on your property, you want help—fast. This is why we do everything we can to schedule an initial inspection of your property as soon as possible. Occasionally, we can even offer you an estimate for our services over the phone. However, in most cases, we prefer to get a first-hand understanding of the problem so we can create the most effective treatment plan possible. In those cases, do do everything we can to get you on the schedule as soon after your inspection as possible.
How often will you service my property?
Each pest problem has its own unique challenges, so we tailor each treatment plan to a particular problem. This means that there is no one-size-fits-all approach to the way ABC does pest control. Without having a good understanding of your pest problem, it's difficult to determine how many appointments you'll need. When we come for the initial inspection, we will determine how many treatments are necessary based on the type of pest, the time of year and the extent of the problem.
Furthermore, some pest life cycles are seasonal in nature, so we typically recommend signing up for our ongoing pest management program. The customers enrolled in this program receive year-round protection from the most common pests through regular treatments. Also, we can provide outside-only services, so you're free to run errands, stop by the Memorial Villages Farmers Market or do anything else you need to do while we're treating your property.
What if I still see pests after a treatment?
You might be surprised to hear that it is actually normal to see pests after a treatment. This is because our treatments make it so that the pests' nesting areas are no longer inhabitable and they are forced to search for a new place to live. The good news is that the pests will unknowingly bring residual product with them, which will impact the pest population so it dwindles. Typically, any pest activity between 7 to 10 days after the initial treatment is considered normal.
If you're still seeing a significant amount of pest activity between 7 to 30 days after your initial treatment, reach out to us. We would be happy to send a specialist back to your home at no additional cost.
Are the products which you use pet and kid-friendly?
As a family-run business, ABC's top priority is the well-being of you and your family. When researching products, we only select those that are specially formulated for residential use and those that we would feel comfortable using in our own homes and yards. During your initial inspection, your specialist will determine the lowest concentration of chemicals to use to be both low impact and effective. ABC's specialists are highly-trained on the products that we use and would be happy to address any further questions or concerns you may have.
Do you service commercial facilities?
Of course! We understand that commercial pest control requires different training and expertise, which is why we have technicians that are specialized in providing businesses with pest control. We can create a thorough pest management plan for your business and its particular needs.
Get Started
We offer a full range of pest control services.
Additional Pest Control Service Areas in Greater Houston
ABC serves many surrounding communities, including, but not limited to:
What Our Customers Are Saying
"Very friendly and helpful staff. On time and great service. They helped me trap and remove the mice that got into my house. The biggest part of their service is preventing them from coming in again. Every one of the people I dealt with either in the field or at the office were super nice! Highly recommend them. Very happy with my service."
"Professional staff, easy to schedule, and great communication. From the very first visit technician was efficient and pointed out a few areas to be aware of. Overall very impressed with quality of service. We have used ABC from the fall 2019 and still very satisfied. Our tech is amazing and does a great job addressing problem spots! We added the mosquito supression service and it has given us our outdoor space back! We love ABC and all techs are highly qualified and trustworthy!"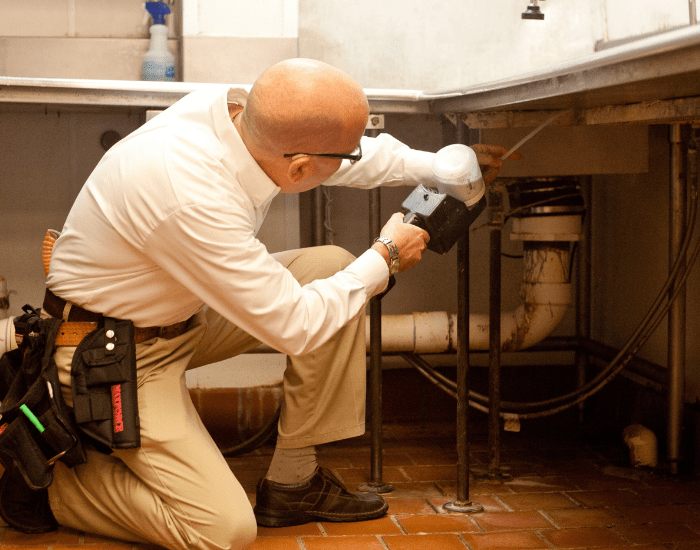 Need Pest Control For Your Business?
We understand that businesses have different needs than residences. That's why we have specially trained technicians who can service your business.
ABC's Complete List of Home Services in Houston
Why deal with multiple service providers when ABC can do it all?