Pest Control in Dickinson, TX
The warm, humid weather in southeast Texas makes our area an ideal living and breeding ground for a variety of common pests. When these unwelcome guests make it into our yards and homes, they can be extremely difficult to control, as well as putting you at risk for health issues and property damage. When looking for pest control, Dickinson homeowners know they can rely on ABC Home & Commercial Services to effectively eliminate these pests, so they can spend more time on things they enjoy.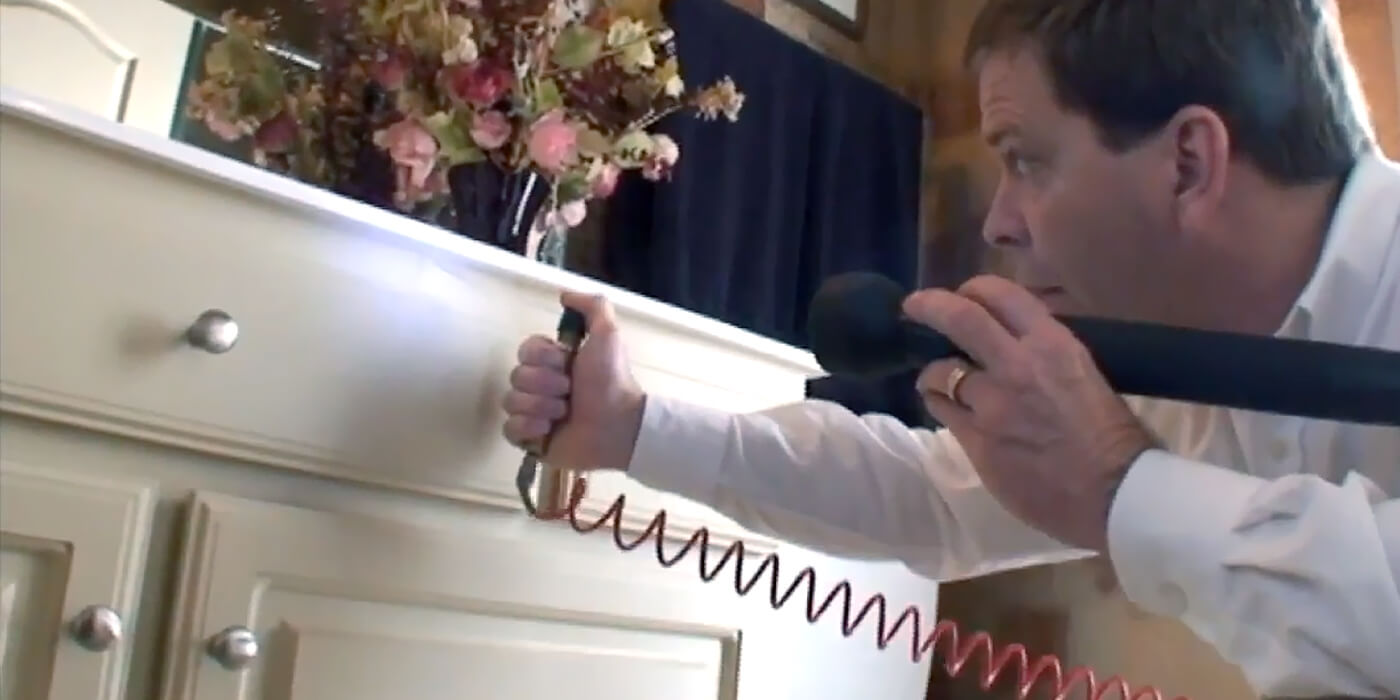 Effective Pest Control Solutions
When you contact ABC for a complimentary inspection, you can expect a technician to:
Examine your property to identify the pests that have invaded your space and assess the extent of the infestation.
Identify any pest-related damage.
Find any structural issues or environmental factors that may make your home more vulnerable to a pest infestation.
Answer any questions you may have regarding pest activity in and around your home or our treatment options.
Build out a treatment plan that is customized to your home and the infestation.
The ABC Process
1. Contact ABC
When you contact us, we will schedule an inspection to get an understanding of the problem. In some cases, we can give you a quote over the phone.
2. Get An Estimate
If you have an inspection, we will send you a custom treatment plan and estimate afterward. Once we get your approval, we will schedule your treatment.
3. Treatment
We will come to your property and treat for pests in common hiding and nesting areas. Over time, you will start seeing less and less pest activity.
4. Prevention
Customers with our ongoing pest management services will receive periodic retreatments to prevent the return of the most common pests in our area.
After your free inspection, you will be presented with a pest management plan that is customized to your home. After you give approval to our suggested next steps, we will schedule your first service call. Usually, we can get your first call on the calendar in the next 3 to 4 business days.
During our regularly scheduled follow up calls, we will treat areas where pests may be hiding outdoors, as well as any potential entry points for insects, such as wall voids, weep holes, electric lines and air conditioning lines. We will also examine your outdoor areas for any factors that may make your home more attractive to crawling pests, such as cockroaches and ants, and implement minor changes to prevent future infestations.
Our ongoing maintenance program customers benefit from regularly scheduled calls by our pest control professionals to check for any new factors that could be attracting pests and replenish any materials that are designed to prevent pests from coming onto your property, such as mosquito bait stations.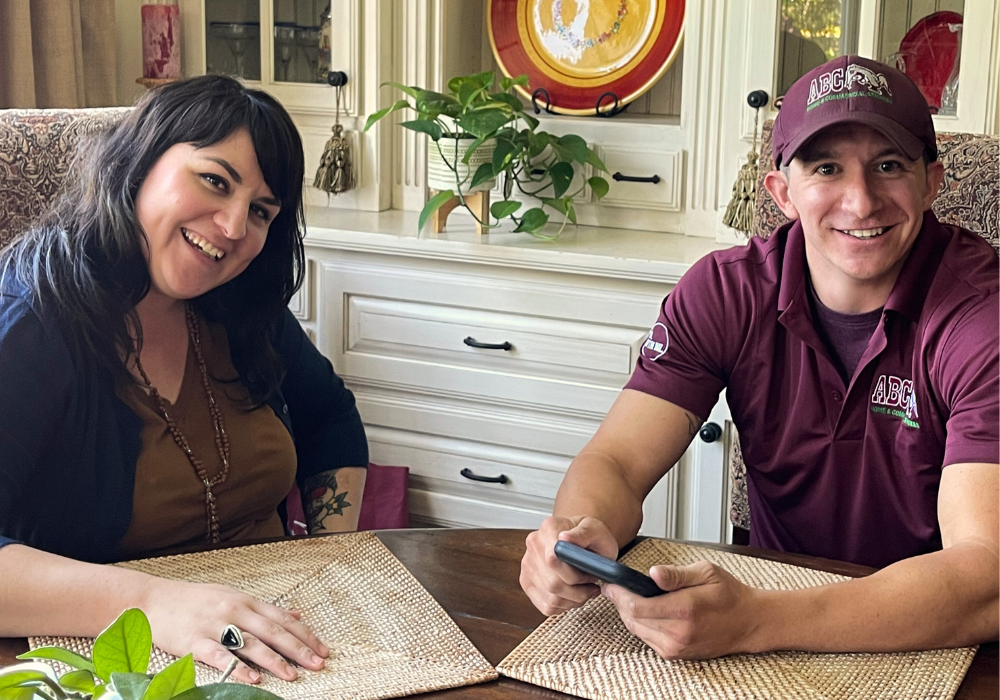 Get Started
We offer a full range of pest control services.
ABC has been providing homeowners with reliable pest control services for over sixty years. Over that time, we have earned a reputation for having friendly, courteous technicians who provide effective treatment plans. Our customers tell us that they feel safe with ABC technicians in their home, as all of our employees are drug tested and checked for criminal history prior to getting hired. Once on our team, ABC employees go through additional in-house training to learn more about the life cycles and habits of the different pests in the Dickinson area. Finally, one of our values is treating your home as if it was our own, so we'll leave your home in the condition we found it and be mindful of your pets, children and belongings when performing our services.
Frequently Asked Questions
How soon can you come out?
We understand that at the first sign of a pest infestation, you want a professional to your home as quickly as possible. Go ahead and give us a call or schedule an appointment online and we will send a technician to your home as quickly as possible.
How often do you service my property?
While we wish we could tell you that we will only need to come to your property once or twice, the most effective treatment plans often require more visits by our skilled pros. How often we service your property is dependent on the type of pest that has invaded your home, the extent of the infestation and the season in which you require treatment. Additionally, some pests have seasonal life cycles and may require quarterly calls in order to effectively eliminate their populations.
What if I still see pests after a treatment?
It is actually common to see an uptick in pest activity shortly after treatment. This is because we have eliminated their resting and breeding grounds and these uninvited guests are looking for a new place to inhabit. With many of the products we use, these creatures will actually be bringing the treatment with them to breeding and resting areas, therefore eliminating their populations. If you do not see a decrease in pest activity 7 to 10 days after your treatment, let us know and we will send a technician back to your property. Any visits 7 days after the initial service and within 30 days of the initial service will come at no additional cost to you.
Are the products which you use pets and kid-friendly?
At ABC, one of our values is treating your home as if it was our own. This means we do extensive research on the products we use before selecting them, and we only use these products in the lowest concentrations possible in order to effectively handle your pest problem. Our specialists are more than happy to speak with you about concerns you have about our methods or treatments and can work with you on a pest control plan that meets your goals and priorities.
Do you service commercial facilities?
Yes, ABC is happy to provide pest control to commercial properties. We understand that businesses have special needs and requirements, which is why we have specially trained technicians for these properties.
Get Started
We offer a full range of pest control services.
Additional Pest Control Service Areas in Greater Houston
ABC serves many surrounding communities, including, but not limited to:
What Our Customers Are Saying
"Very friendly and helpful staff. On time and great service. They helped me trap and remove the mice that got into my house. The biggest part of their service is preventing them from coming in again. Every one of the people I dealt with either in the field or at the office were super nice! Highly recommend them. Very happy with my service."
"Professional staff, easy to schedule, and great communication. From the very first visit technician was efficient and pointed out a few areas to be aware of. Overall very impressed with quality of service. We have used ABC from the fall 2019 and still very satisfied. Our tech is amazing and does a great job addressing problem spots! We added the mosquito supression service and it has given us our outdoor space back! We love ABC and all techs are highly qualified and trustworthy!"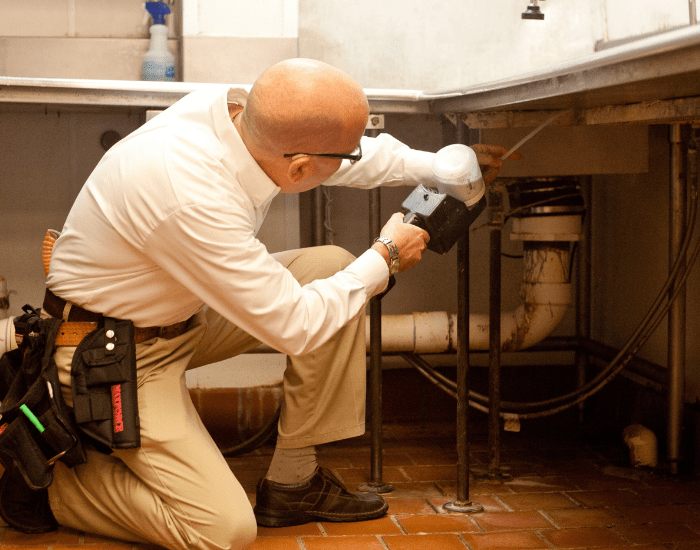 Need Pest Control For Your Business?
We understand that businesses have different needs than residences. That's why we have specially trained technicians who can service your business.
ABC's Complete List of Home Services in Houston
Why deal with multiple service providers when ABC can do it all?