Pest Control in Sienna Plantation, TX
With parks, lakes, the Sienna Plantation Golf Course and an expansive sports complex, there are plenty of ways to soak up the sunshine in our area. Unfortunately, these attractions provide an ideal environment for unwanted bugs and critters. When looking for pest control, Sienna Plantation homeowners choose ABC Home & Commercial Services for effective, long-term solutions. With ABC's help, you'll have one less thing to worry about.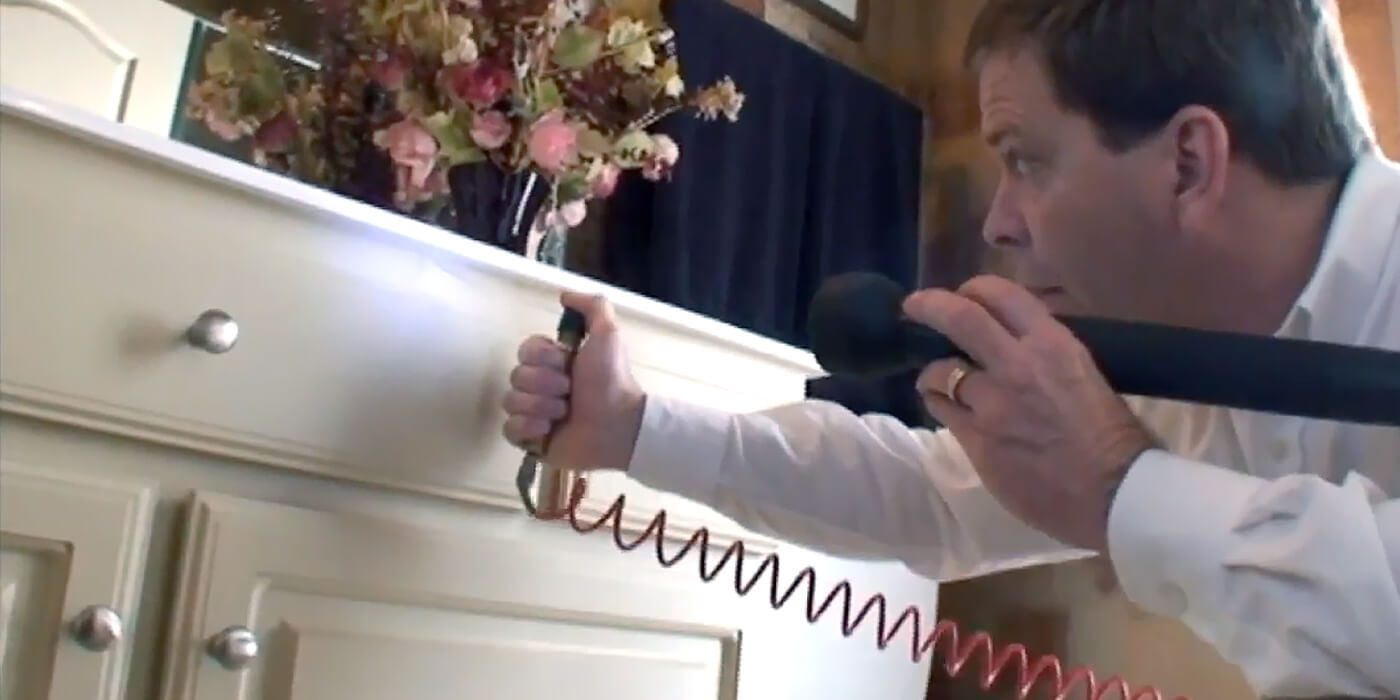 Effective Pest Control Solutions
During the initial inspection, you can expect your pest control specialist to:
Ask you questions about where you've been seeing pests or noticing pest activity.
Perform a walk-through of your property to locate where the pests are hiding and any potential entry points these unwanted guets could be using to gain access to your home and yard.
Take note of any pest-related damage.
Identify the species of pest, if necessary.
Assess your property for any structural issues or environmental factors that may make your home and yard more appealing to pests.
Create a customized solution to treat your pest problem.
The ABC Process
1. Contact ABC
When you contact us, we will schedule an inspection to get an understanding of the problem. In some cases, we can give you a quote over the phone.
2. Get An Estimate
If you have an inspection, we will send you a custom treatment plan and estimate afterward. Once we get your approval, we will schedule your treatment.
3. Treatment
We will come to your property and treat for pests in common hiding and nesting areas. Over time, you will start seeing less and less pest activity.
4. Prevention
Customers with our ongoing pest management services will receive periodic retreatments to prevent the return of the most common pests in our area.
To wrap up our inspection, we will provide you with an estimate for our services. Once we receive your approval, we will schedule your first treatment call. In most cases, we can get you on our schedule within the next 3 to 4 business days.
During our regularly scheduled follow up calls, we will treat common outdoor hiding spots for pests, as well as any potential pest entry points. For instance, we commonly apply products in and around wall voids, weep holes, electric lines and air conditioning lines. We will also inspect your property for any potential factors that could attract crawling pests, such as ants and cockroaches. To reduce the likelihood of a future infestation, we may recommend making minor modifications to your environment.
Our customers who take advantage of our recurring pest treatment plan benefit from regularly scheduled service calls to prevent the return of pests. During these calls, you can expect your pest control specialist to replenish any needed products, apply preventative treatments wherever needed and assess your property for any new signs of pest activity.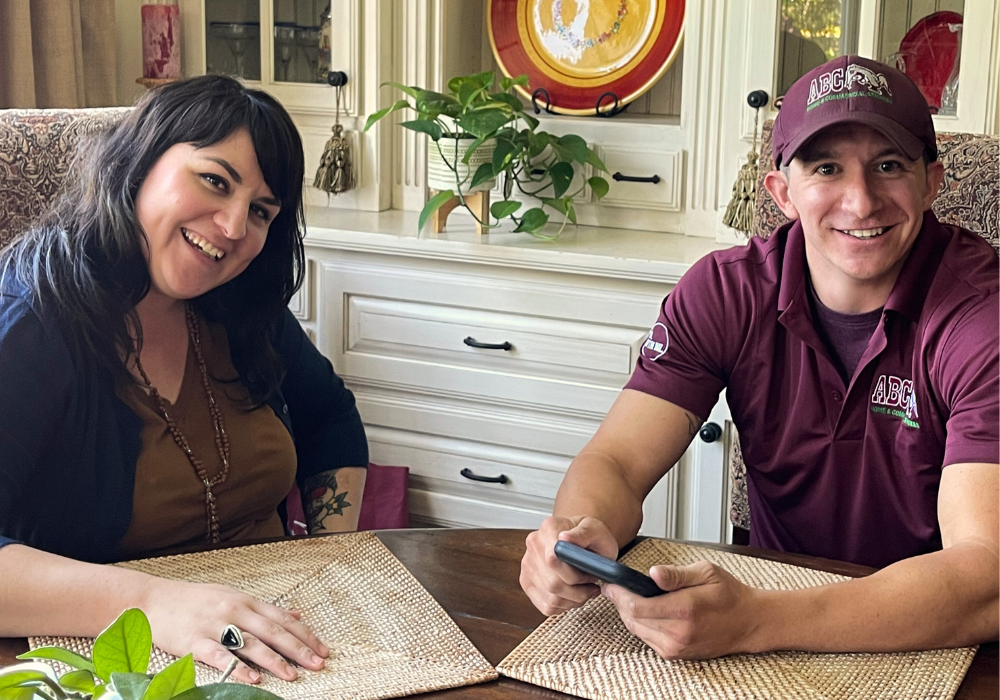 Get Started
We offer a full range of pest control services.
ABC has been serving homeowners for over 70 years and now operates in Texas, Oklahoma and Florida. With our extensive pest control experience, we've learned the best techniques for locating and targeting a variety of different pests and the local conditions which impact pest behavior and activity. Additionally, as a family-run business, we understand that you want to feel comfortable whenever a specialist arrives at your home. This is why we have an extensive hiring process in place which includes a drug test and a background check. Once on our team, all technicians go through an in-house training program so they are fully equipped to handle any pest problem on your property. Lastly, one of our values is that we treat our customers' homes as if they were our own. That means you can rest assured that our technicians will clean up after your service and take care around your pets and belongings.
Frequently Asked Questions
How soon can you come out?
ABC understands that if you're struggling with a pest problem, you want a professional to come to your home promptly. Get in touch with us by calling or contacting us online and we will schedule your inspection as soon as possible. Sometimes, we're even able to offer estimates over the phone.
How often will you service my property?
When we come to your property for your initial assessment, we will give you a better idea of how many treatments your property will require. Although we understand that you might prefer to have a definitive answer to this question before getting started, each pest problem is unique, and in order for the treatment to be as effective as possible, it needs to be customized to treat the problem you are experiencing. When determining how many treatments your property will require, we will take into consideration the type of pest on your property, the season in which the infestation has taken place and the severity and extent of your problem.
Many pests in the Sienna Plantation area have seasonal life cycles, so we usually recommend ongoing treatments. During these calls, we will apply preventative treatments and take note of any new pest activity so we can catch a potential problem before it turns into a full-blown infestation.
What if I still see pests after a treatment?
It is actually normal to see some pest activity after a treatment. Our products are designed to make living and breeding areas for pests inhospitable, so they will often venture out, searching for a new place to live. When the pests travel from place to place, they will unwittingly bring the product with them, which will lead the dwindling of the population. Pest sightings 7 to 10 days after treatment is considered normal. However, if you're still seeing quite a bit of pest activity anywhere from 7 to 30 days after your initial treatment, contact us. We would be happy to send a specialist back to your home, at no additional cost.
Are the products which you use pet and kid-friendly?
ABC is a family-run business, and since we keep family at the forefront of all our decisions, we only use products that we would feel comfortable using on our own properties. We have a thorough product research process that only allows treatments for consideration which are specifically manufactured for residential use. As part of our initial inspection, we will determine the lowest concentration of chemicals we can use to be both low impact and effective. If you have any further questions about the products we use or our pest control protocol, your pest control specialist will be happy to answer them.
Do you service commercial facilities?
Yes, ABC offers commercial pest control, in addition to a variety of other services for local and regional businesses. We understand that these types of facilities have different needs and requirements than residences, which is why we have specially trained technicians for these types of properties.
Get Started
We offer a full range of pest control services.
Additional Pest Control Service Areas in Greater Houston
ABC serves many surrounding communities, including, but not limited to:
What Our Customers Are Saying
"Very friendly and helpful staff. On time and great service. They helped me trap and remove the mice that got into my house. The biggest part of their service is preventing them from coming in again. Every one of the people I dealt with either in the field or at the office were super nice! Highly recommend them. Very happy with my service."
"Professional staff, easy to schedule, and great communication. From the very first visit technician was efficient and pointed out a few areas to be aware of. Overall very impressed with quality of service. We have used ABC from the fall 2019 and still very satisfied. Our tech is amazing and does a great job addressing problem spots! We added the mosquito supression service and it has given us our outdoor space back! We love ABC and all techs are highly qualified and trustworthy!"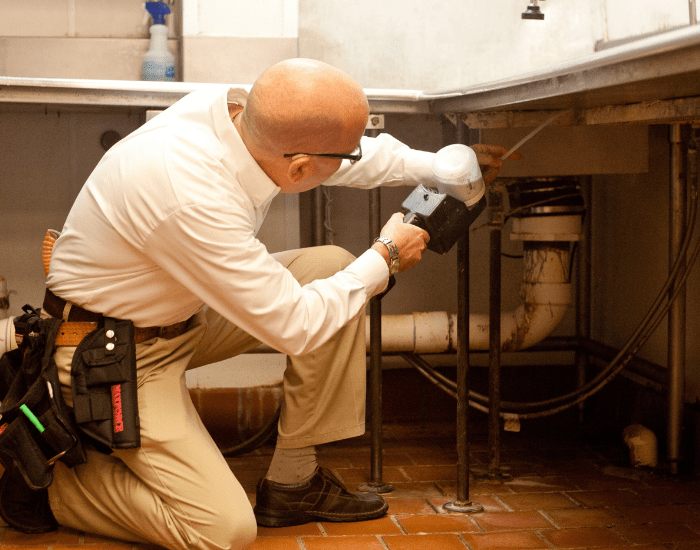 Need Pest Control For Your Business?
We understand that businesses have different needs than residences. That's why we have specially trained technicians who can service your business.
ABC's Complete List of Home Services in Houston
Why deal with multiple service providers when ABC can do it all?