Pest Control in Tomball, TX
With our year-round warm weather, the greater Houston area is an ideal breeding ground for all types of nuisance pests. Trying to get rid of roaches, ants, spiders, termites, bed bugs, rodents or other insect or animal intruders on your own can be quite a challenge and feel nearly impossible. ABC Home & Commercial Services has been providing effective, friendly pest control in Tomball for decades. Our experienced professionals can handle even the toughest pest infestations.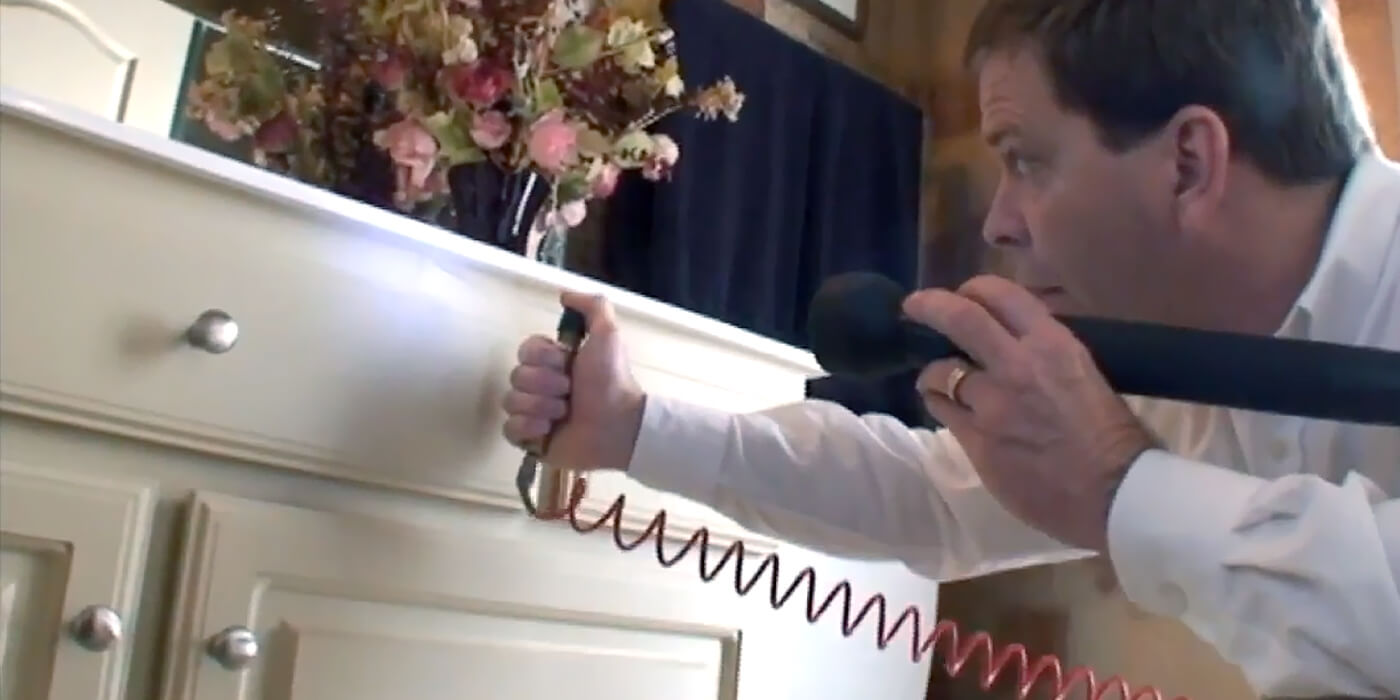 Effective Pest Control Solutions
If you take advantage of our free inspections, we will send a technician to your home or business. This trained professional will do the following:
Ask you questions about the pest activity around your home.
Identify the pests which have invaded your home and look for any pest-related damage.
Examine your home for any structural or sanitation issues that may make your home more attractive to pests.
Answer any questions you may have regarding the pests, our findings or our treatment process.
After all your questions have been answered, we will provide you with a no-obligation estimate. Upon approval, we will schedule your first service treatment.
The ABC Process
1. Contact ABC
When you contact us, we will schedule an inspection to get an understanding of the problem. In some cases, we can give you a quote over the phone.
2. Get An Estimate
If you have an inspection, we will send you a custom treatment plan and estimate afterward. Once we get your approval, we will schedule your treatment.
3. Treatment
We will come to your property and treat for pests in common hiding and nesting areas. Over time, you will start seeing less and less pest activity.
4. Prevention
Customers with our ongoing pest management services will receive periodic retreatments to prevent the return of the most common pests in our area.
Usually, after the estimate has been approved, we will schedule an initial service call, which will take place within about 3 to 4 business days. During this visit, we will provide needed treatments to your home to eliminate any pests in and around your home.
We also usually schedule follow up monitoring visits to ensure we have treated all areas that pests could still be hiding. We will look out for potential entry points including wall voids, weep holes, electric lines and air conditioning lines. We will also inspect around your home for areas that may be attractive for any other pests on your property. Then, we will give you recommendations for simple and safe measures around your home to further protect you from future infestations.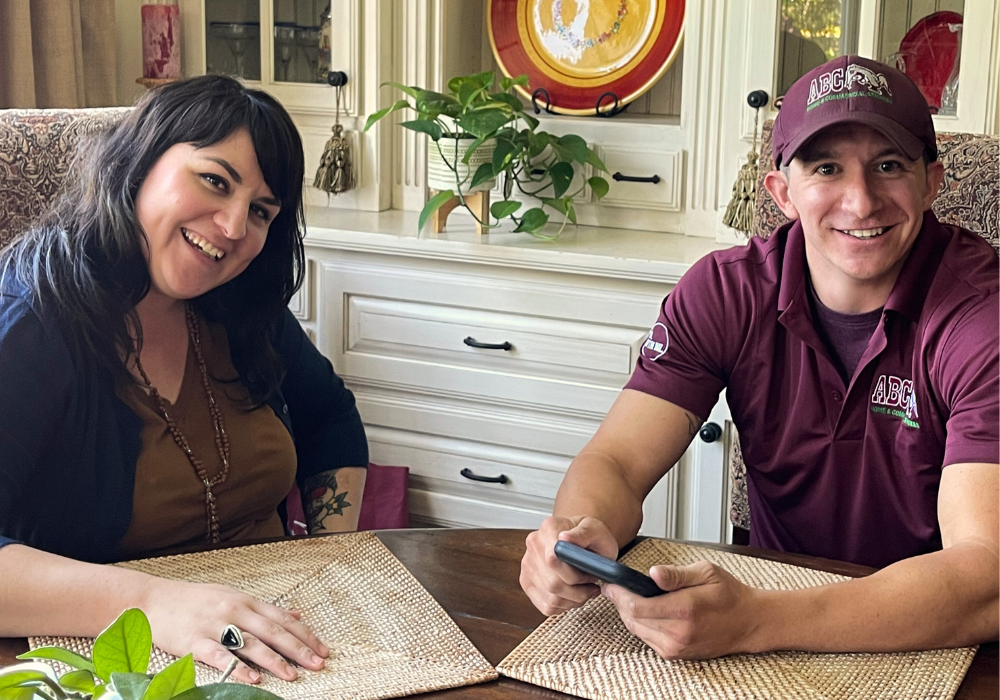 Get Started
We offer a full range of pest control services.
ABC has established a reputation as a trusted provider of effective pest control solutions in the greater Houston area. We believe that part of the reason we get results is that all of our technicians go through extensive in-house training to learn about the life cycles and habits of these pests, giving them the ability to fully understand how to eradicate them from your property. In addition, before getting hired, all employees must undergo drug testing and a criminal background check so that our customers can feel comfortable having an ABC technician on their property.
Frequently Asked Questions
How soon can you come out?
We understand that at the first sign of a pest, most homeowners make the decision they are ready for help from the professionals. Give us a call at (281) 730-9500 and we will send an experienced technician to your property as quickly as we can.
How often do you service my property?
This answer will vary from customer to customer. The number of service calls you will need will depend on the extent of the infestation as well as other unique factors to your home that may make it an easier place for pests to reside.
What if I still see pests after a treatment?
It is actually common to see pests shortly after a pest control treatment. Contrary to what you may believe, seeing an initial uptick in pests is actually a good thing. What this means is that we have eliminated their home and they are searching for a new place to live. If the amount of pests on your property hasn't decreased after 7 to 10 days, give us a call and we will happily send a technician back to your home. Any needed visits up to 30 days after your last scheduled treatment will be provided at no additional cost to you.
Are the products which you use safe for pets and children?
At ABC, our top priority is your family. As a matter of fact, one of the core philosophies of ABC is that we treat your home as if it was our own. Before applying treatments, work to address our customers' concerns as we develop a treatment plan that fits their needs. We use the lowest amount of chemicals possible while making sure our efforts are effective in eradicating your pests. At any time, we are happy to answer any questions you might have about your treatment plan and the products we plan to use on your property.
Do you service commercial facilities?
Yes, ABC is happy to provide pest control for commercial facilities in Tomball. We understand that businesses have different pest control needs, which is why we have specially trained technicians that work specifically with business owners.
Get Started
We offer a full range of pest control services.
Additional Pest Control Service Areas in Greater Houston
ABC serves many surrounding communities, including, but not limited to:
What Our Customers Are Saying
"Very friendly and helpful staff. On time and great service. They helped me trap and remove the mice that got into my house. The biggest part of their service is preventing them from coming in again. Every one of the people I dealt with either in the field or at the office were super nice! Highly recommend them. Very happy with my service."
"Professional staff, easy to schedule, and great communication. From the very first visit technician was efficient and pointed out a few areas to be aware of. Overall very impressed with quality of service. We have used ABC from the fall 2019 and still very satisfied. Our tech is amazing and does a great job addressing problem spots! We added the mosquito supression service and it has given us our outdoor space back! We love ABC and all techs are highly qualified and trustworthy!"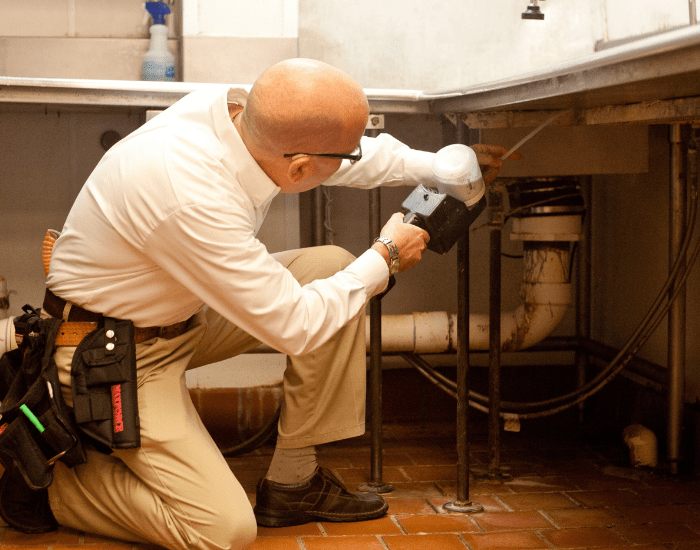 Need Pest Control For Your Business?
We understand that businesses have different needs than residences. That's why we have specially trained technicians who can service your business.
ABC's Complete List of Home Services in Houston
Why deal with multiple service providers when ABC can do it all?