Pest Control in Rosenberg, TX
With our close proximity to the Brazos River and our many parks, Rosenberg is a beautiful place to live. Unfortunately, these wonderful aspects of our town also make for a great breeding ground for many species pests that residents struggle to control. If you are in need of pest control in Rosenberg, turn to the family-owned company that has been trusted for generations: ABC Home & Commercial Services. Our pros deliver effective solutions.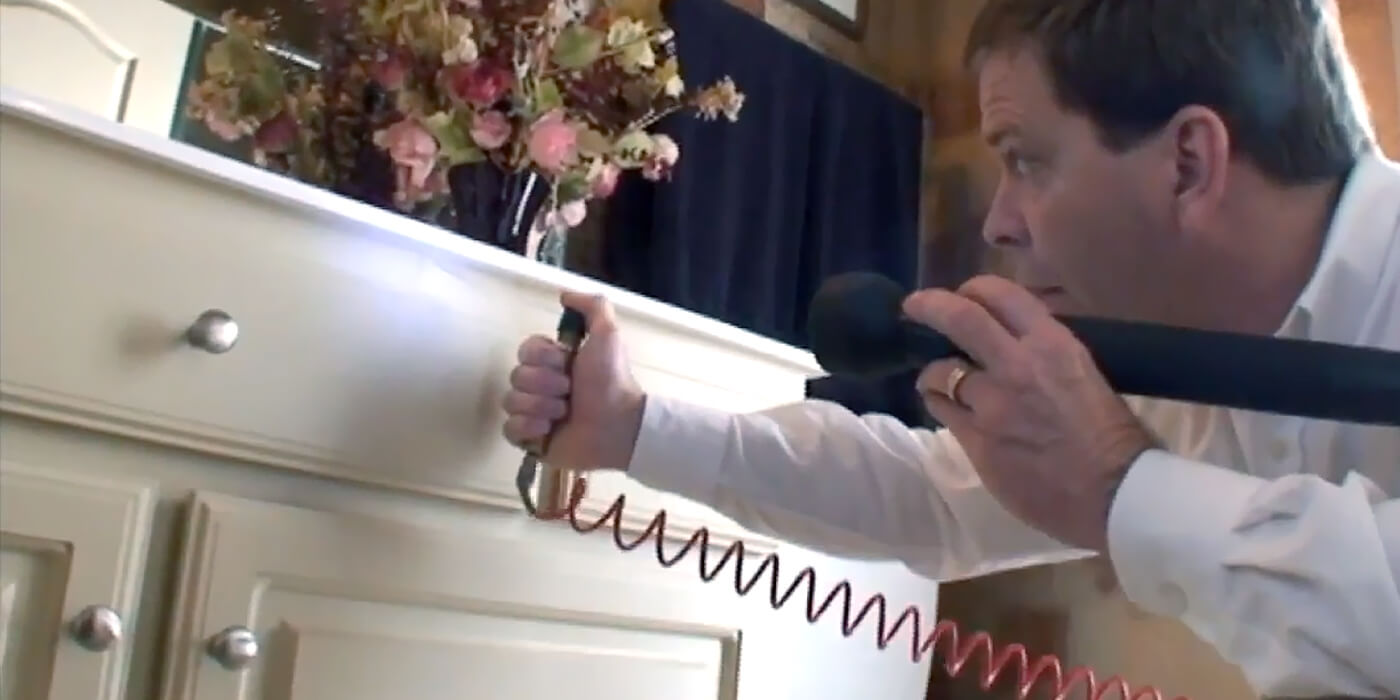 Effective Pest Control Solutions
During our in-person meeting, you can expect one of our pest control specialists to:
Ask you questions about what you're experiencing, such as signs of pest activity or areas where you're seeing the pests.
Inspect your property for any pest hiding areas and pest entry points.
Locate any pest-related damage.
Assess your property for any structural issues or environmental factors that could make your property more vulnerable to a pest infestation.
Answer your questions regarding our pest management protocols.
Create a treatment plan that is tailored to your property and infestation.
The ABC Process
1. Contact ABC
When you contact us, we will schedule an inspection to get an understanding of the problem. In some cases, we can give you a quote over the phone.
2. Get An Estimate
If you have an inspection, we will send you a custom treatment plan and estimate afterward. Once we get your approval, we will schedule your treatment.
3. Treatment
We will come to your property and treat for pests in common hiding and nesting areas. Over time, you will start seeing less and less pest activity.
4. Prevention
Customers with our ongoing pest management services will receive periodic retreatments to prevent the return of the most common pests in our area.
At the end of your inspection, your pest control specialist will provide you with a customized pest control treatment plan. When we receive your approval, we will put your first service call on the schedule. Most of the time, we can get your first call on our schedule within 3 to 4 business days.
During our regularly scheduled follow up calls, we will treat any areas where pests may be hiding outdoors and any potential pest entry points. For example, we may apply solutions to wall voids, weep holes, electric lines and air conditioning lines. We will also determine if there are any factors around your property that make your property more susceptible to crawling pests, such as cockroaches and ants, and make minor modifications to your environment.
Our customers who take advantage of our ongoing treatment program receive regularly scheduled treatments from our highly trained professionals to prevent the return of pests. During these appointments, your pest control professional will determine if there are any new factors that could make your property attractive to pests, replenish any needed products and apply preventative treatments.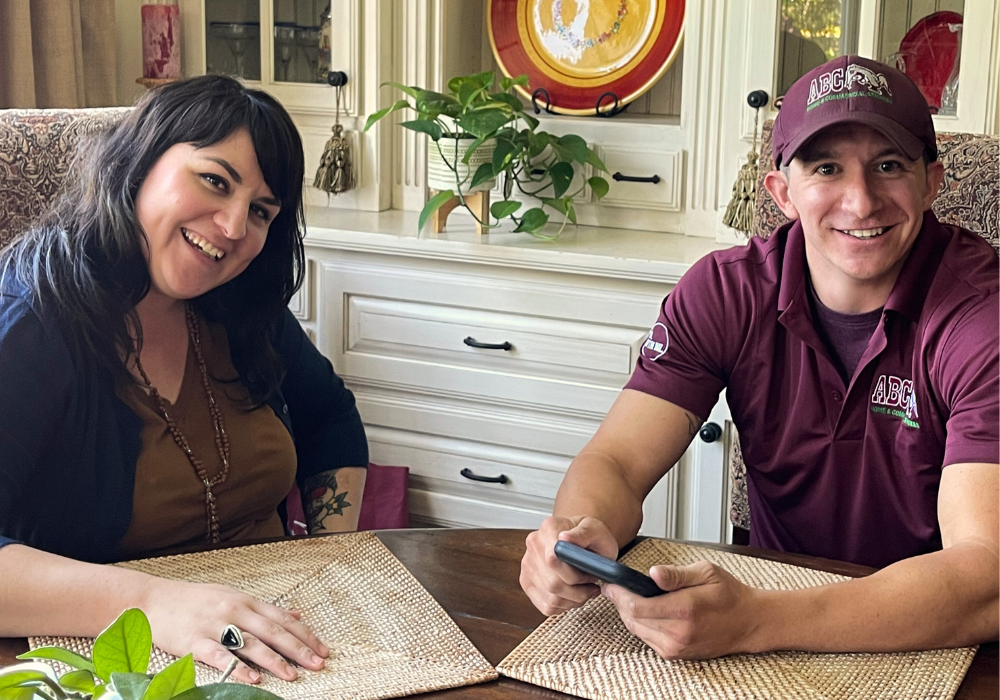 Get Started
We offer a full range of pest control services.
ABC is a family-operated business that has been helping homeowners and business owners since 1949. With over 70 years of experience providing pest control solutions, we understand the best ways to target pests and how seasonality can affect pest behaviors and habits. We also understand that, as a homeowner, you want to feel comfortable when a pest control technician arrives at your home. This is why we have a stringent hiring process in place that includes all job applicants getting drug tested and background checked. Before providing service, all specialists go through an extensive training program to learn how to provide top-tier pest control services and customer service. Finally, one of our values is that we will always treat your home as if it was our own.
Frequently Asked Questions
How soon can you come out?
ABC understands that experiencing a pest problem can be unnerving. If you're concerned with the pest activity or pests on your property, get in touch with us and we will schedule an inspection at the earliest opportunity. In some cases, we can even offer an estimate over the phone.
How often will you service my property?
Each pest infestation is unique, therefore there is no one answer to this question. We understand that many of our customers hope that their pest control problem will be remedied in just a few visits. However, most pest problems require additional treatments in order to be properly controlled. When we create your custom treatment plan, we will consider the type of pest on your property, the extent of the infestation and the season in which the infestation has taken place. Because some pests have seasonal life cycles, we may recommend quarterly service calls to ensure pest populations are kept in check.
What if I still see pests after my treatment?
Actually, homeowners can see pests after one of our visits. This is because the treatments that we apply make the pests' current home uninhabitable and these unwanted bugs and critters are looking for a new place to live. However, when the pests are searching for a new home, they will often be unknowingly bringing the product with them to wherever they decide to nest next, eventually impacting the entire population. With our pest control treatments, we generally inform our customers that any pest activity 7 to 10 days after your initial treatment is normal. If you're still seeing quite a bit of pest activity between 7 to 30 days after your initial treatment, get in touch with us and we would be happy to send a specialist back to your home. Any additional visits within that time period will happen at no additional cost to you.
Are the products which you use kid and pet-friendly?
As a family-run business, our top priority is your family. When we select the products that we use for residential pest control, we only select those that are specially formulated for use in homes. Additionally, we only choose products that we would feel comfortable using in and around our own homes. When our technicians create custom treatment plans, they determine the lowest concentration of chemicals to use to be effective while still being low-impact. Any specific questions regarding the products that we use for pest control can be addressed by your highly-trained pest control technician.
Do you service commercial facilities?
Yes, ABC is fully equipped to service your commercial facility. As a matter of fact, we have specially trained technicians that provide pest control services to businesses, so you can feel confident knowing we are addressing any issues that might arise at your commercial property.
Get Started
We offer a full range of pest control services.
Additional Pest Control Service Areas in Greater Houston
ABC serves many surrounding communities, including, but not limited to:
What Our Customers Are Saying
"Very friendly and helpful staff. On time and great service. They helped me trap and remove the mice that got into my house. The biggest part of their service is preventing them from coming in again. Every one of the people I dealt with either in the field or at the office were super nice! Highly recommend them. Very happy with my service."
"Professional staff, easy to schedule, and great communication. From the very first visit technician was efficient and pointed out a few areas to be aware of. Overall very impressed with quality of service. We have used ABC from the fall 2019 and still very satisfied. Our tech is amazing and does a great job addressing problem spots! We added the mosquito supression service and it has given us our outdoor space back! We love ABC and all techs are highly qualified and trustworthy!"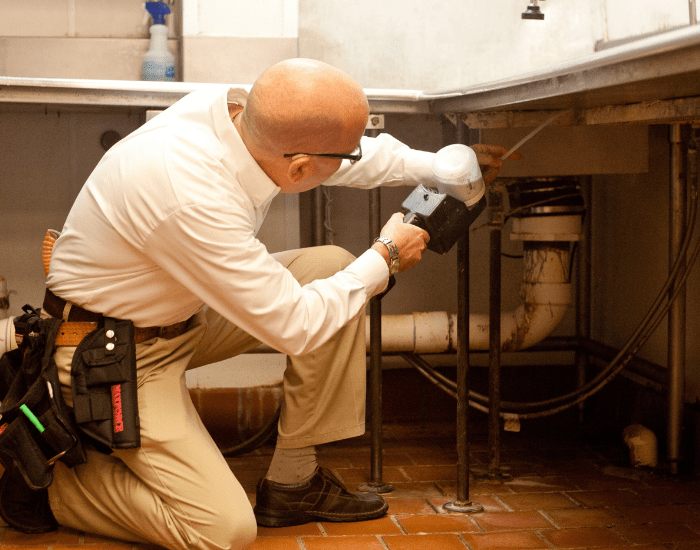 Need Pest Control For Your Business?
We understand that businesses have different needs than residences. That's why we have specially trained technicians who can service your business.
ABC's Complete List of Home Services in Houston
Why deal with multiple service providers when ABC can do it all?