AC & Heating System Replacement in San Antonio, TX
Unfortunately, there comes a time when your heating and cooling system just doesn't work as well as it used to. Or, maybe it stops working completely. When this happens, you can turn to ABC Home & Commercial Services. Our licensed professionals provide AC and heating system replacements in San Antonio. You can rely on our pros to advise you on the best unit for your home and needs and install a new system so your home is comfortable again.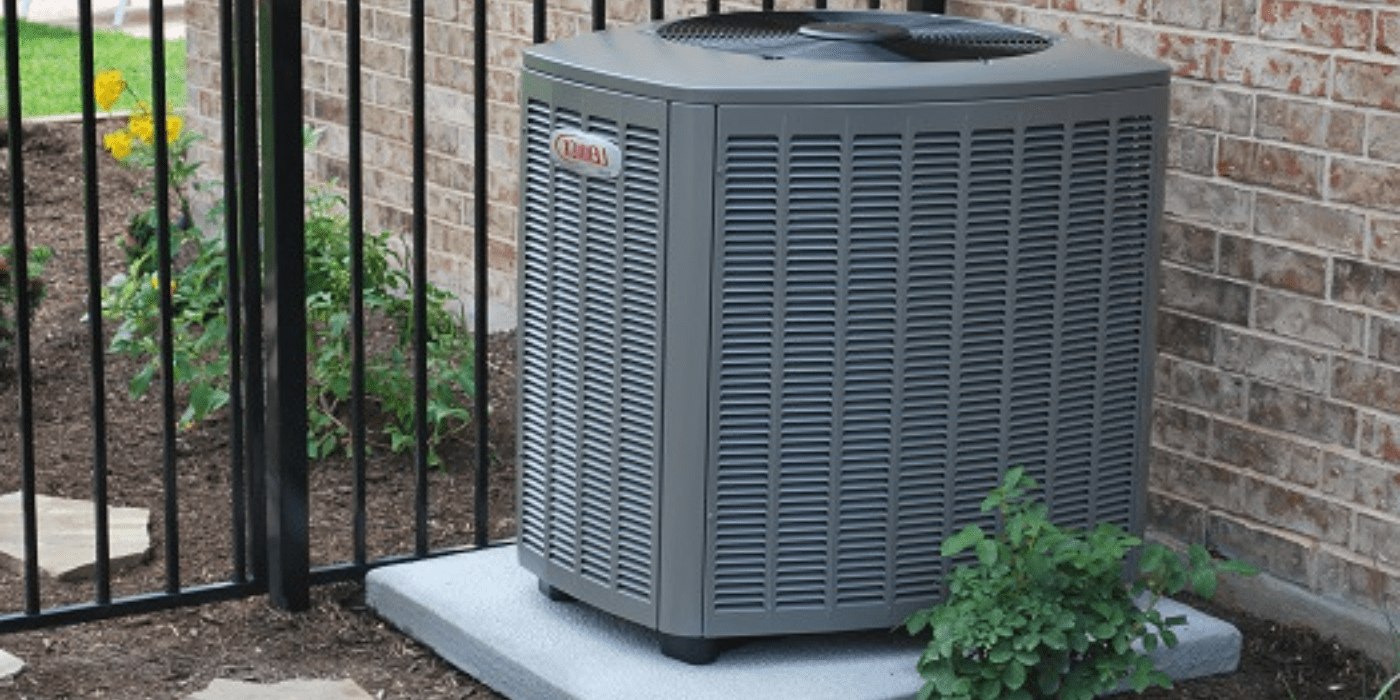 Our HVAC Comfort Advisor will do a no charge and no obligation replacement recommendation based on your home's specific needs. Your desire for comfort, energy efficiency, and the design of your home are all taken into consideration.
Weatherization and ductwork are also taken into account during this time. Our Comfort Advisor will give you a written list of recommendations and options to discuss your home comfort needs.
Lastly, a Quality Assurance tune up is conducted a few weeks after installation to ensure everyone is functioning properly, and that you're getting what you want out of your system.
The ABC Process
1. Contact ABC
When you contact us, we will schedule a service call to perform a diagnostic to determine whether you need a new system.
2. Perform Diagnostic
We'll test for air leaks, evaluate airflow, perform calculations to confirm your equipment size, inspect ductwork and confirm insulation levels.
3. Get Estimate
Based on what we learn during your diagnostic, we will generate an estimate that takes into account manufacturer and local rebates.
4. Installation
We'll make sure your system is properly installed and provide you with a recommended maintenance schedule.
To avoid expensive repairs on older units, it's usually time to purchase a new system when the age of components and costs of needed repairs gets excessive. We know this is a big decision, and we'll help you make this process as easy as possible.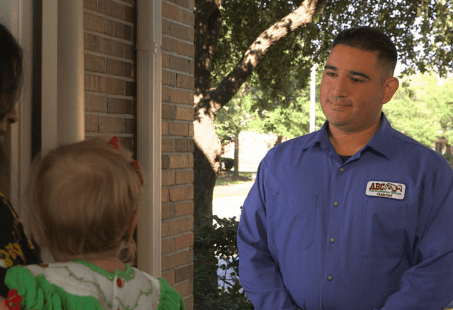 Get Started
We offer a full range of air conditioning & heating services.
From energy efficiency, to reducing home energy consumption, and saving on air conditioning costs, there are a great deal of benefits to a new system. Customers commonly see savings of 30% to 50% on air conditioning costs when they upgrade to a new system for their home.
Frequently Asked Questions
Are there signs that my system may need replacement?
The outside unit is more than 10 years old
The inside unit is more than 15 years old
The system needs frequent repairs
Your utility costs continue to rise
Some rooms in your home are hotter or colder than others
The system is louder or your home is more humid than you'd prefer
Get Started
We offer a full range of air conditioning & heating services.
More Heating and Air Conditioning Service Solutions in San Antonio
What Our Customers Are Saying
"My service technician Isaac is always on time. He texts and/or calls to let me know when he is on the way to my home. During a time were good customer service appears to be a rarity he is Always very polite and well-mannered. He asks me if there are any specific areas he need to pay a little bit more attention to. But this has been my experience with ABC Home & Commercial Services for over the last 3 years. I am very pleased with my services with them! I recommend ABC Home & Commercial Services to anyone looking for a respectful and dependable pest control company!"
Jeffrey Crenshaw
1/25/2021
"After noticing damage to a recently completed stone tree border in my yard I concluded it was most likely a lawn mower, as there was what appeared to be a tire mark near the damage. ABC does my lawn and when I brought it their attention they scheduled Joel to inspect the damage. Joel and I discussed the damage and we both agreed it was more than likely caused by a lawn mower. Joel assured me ABC would take responsibility for the damage. I contacted the contractor that installed the border to provide an estimate but they were slow to respond. ABC informed me they have craftsmen who could repair the border and I agreed to allow them to do the work. I wasn't home when they showed up to do the work but my wife was impressed when they showed up as scheduled, informed her why they were there and notified her when the job was done. They were very courteous. I inspected the work when I got home and was very impressed with the repair. ABC handled the situation from my notification to their repair in a professional manner. I was left thinking I hired the wrong company to do the initial border installation. ABC's quality of work exceeded that of the contractor and their professionalism was top-notch! I recommend ABC to anyone seeking work within the purview of their craftsmen."
Need Heating & Cooling Services For Your Business?
We understand that businesses have different needs than residences. That's why we have specially trained technicians who can service your business.
ABC's Complete List of Home Services in San Antonio
Why deal with multiple service providers when ABC can do it all?