Landscaping & Landscape Design in San Antonio, TX
Many of us want to update the look of our yard, but don't have the time, tools or knowledge to make it happen. While some homeowners have a design in mind, others aren't even quite sure where to start. No matter what you want out of your new yard, you can rely on ABC Home & Commercial Services for help with your landscaping in San Antonio. Our pros can transform your yard with your needs and your budget in mind.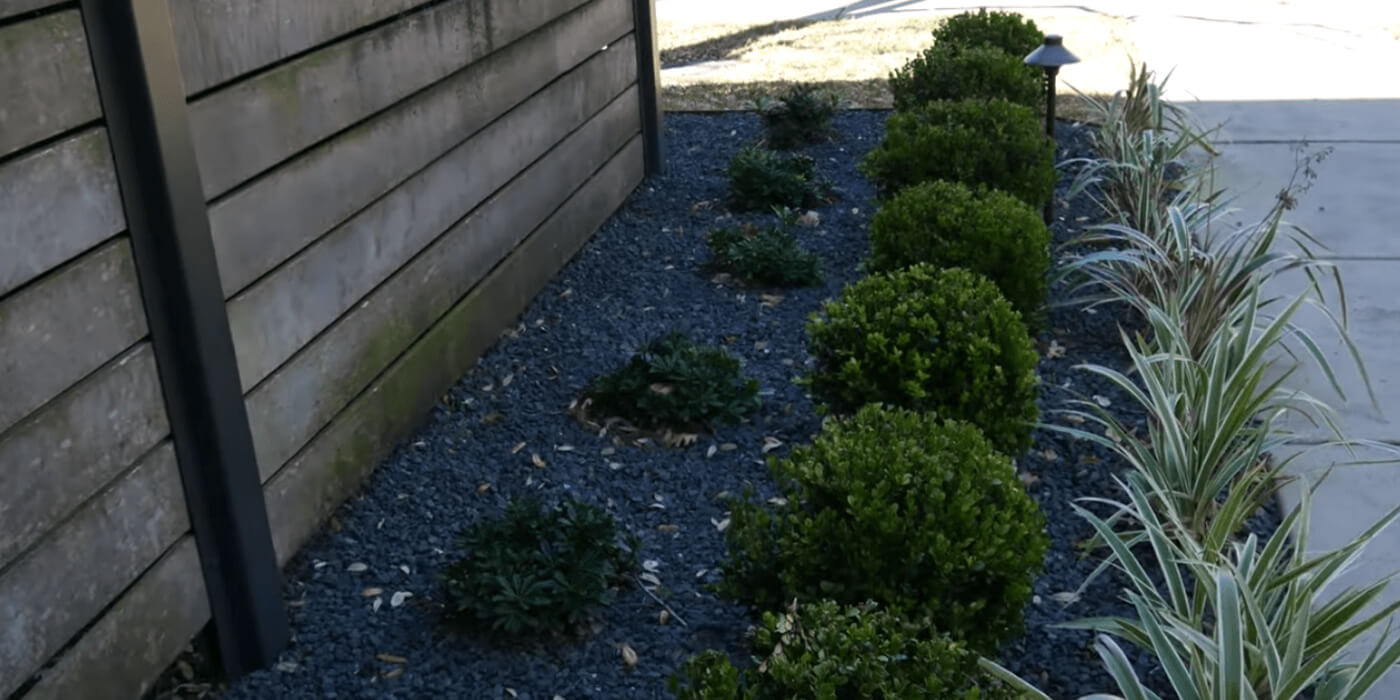 Download Transcript
You name the project or task in your yard; we can probably do it.
ABC's experienced and skilled designers have taken on all kinds of landscape projects in San Antonio, both large and small, including:
Adding plants, either edible, native, ornamental or a combination of all three.
Creating depth with raised beds, shrubs, terracing or trees.
Defining spaces with patios, water features and more.
Handling regular maintenance, such as brightening up features and replacing plants that are dead or dying.
Improving drainage, which is particularly important since the San Antonio soil isn't always the best at absorbing water. We can help you come up with creative solutions, so your yard doesn't become a pond and attract mosquitoes and other unwanted pests.
Incorporating masonry with driveways, firepits, fireplaces, garden walls, outdoor kitchens and pavers.
Increasing shade with natural elements or features like awnings.
Installing outdoor lighting not only as a safety feature, but also to highlight the natural beauty of your yard.
Masking noise from nearby businesses or busy roads.
Putting in paths, stepping stones or walkways.
Substituting plants to attract birds and butterflies, achieve a specific effect or make them low-maintenance.
The ABC Process
1. Contact ABC
We'll learn what you need over the phone or during an in-person meeting at your home. Usually, we can schedule an appointment in a few business days.
2. Get An Estimate
We'll provide you with an estimate based on your goals and our recommended set of services. Once we get your approval, we will get you on the schedule.
3. Service
Our trained specialists perform all agreed-upon services. When we're done, we will clean up any debris to keep your yard neat and looking great.
4. Follow-Up
Depending on what services we performed on your property, we'll provide you with an update or recommend additional follow-up or ongoing services.
Our goal is to always help you create the type of landscape you envision, and our ABC landscape designers are ready to make that happen, drawing upon extensive knowledge and experience working in all kinds of styles and with a variety of requirements.
Have a Mediterranean-style home and want your landscape to match? We're on it. Looking for a yard that will help you decompress and soothe away the stress of the day? A Japanese style may be what you're looking for. Grow a lot of your own food at home? You could incorporate a sprawling herb garden. Many people today want to go for a more minimalistic, native Southwest look or utilize xeriscaping, so they can spend less time maintaining it–and lower their water bills!
Whatever your goals, we have ways of helping you meet them. And if you're not quite sure what you want, our designers can show you a number of different options to choose from.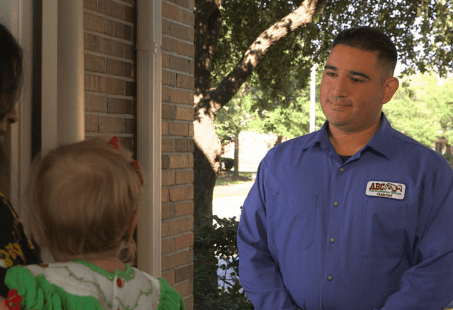 Get Started
We can turn your vision for your yard into reality.
Here are some reasons why past and current customers have said they chose us:
Amazing customer service
Free estimates
Trained and experienced workers
Employee drug and background checks
Certified Belgard installers (special financing possible)
Frequently Asked Questions
What does ABC charge to come look at my property?
Absolutely nothing. As part of our service, the first thing we do after you get in contact with us is to schedule a time for an ABC landscape designer to meet with you at your home and get the lay of the land. At this meeting, you can speak more specifically with the designer about what you're looking for and your budget.
After seeing the area you want help with and listening to you, our designer will put together a proposal for you that details the scope of the job and includes that estimated total cost. Both the meeting with the designer and the estimate come completely free. In fact, you won't have to pay until you agree to the proposal and we get started.
Once the project begins, the designer will be the one overseeing the work through to completion.
Can landscaping really make a difference in how I use my outdoor spaces?
Changes you make in your lawn can, and often do, completely transform your home's exterior and encourage you to spend more time in these new outdoor living areas. Here's an example of a recent ABC landscaping project:
Before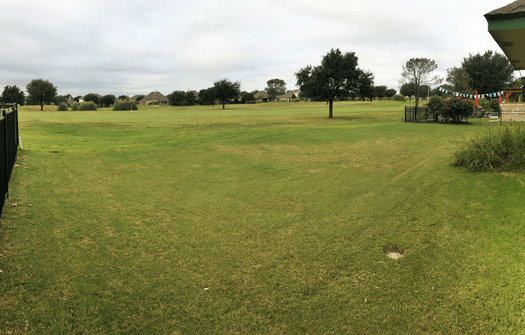 After

Does ABC work with water-wise and drought-resistant plants in San Antonio?
Absolutely. At ABC, we're big believers in marrying environmental friendliness with aesthetic beauty. If you're looking to decrease your water usage and create a yard that will thrive with little help from you, our designers can definitely help. Some of our most common suggestions include using native plants with low-water needs and succulents as well as incorporating artificial turf, rock and stone into your landscaping plan.
Does my landscaping have to be completed all at once?
ABC Home & Commercial Services frequently works with homeowners to divide their landscaping design plan into stages. Our goal is to make sure we break up the plan in such a way that you are able to spread out the cost over time while still making sure that each individually completed stage looks good on its own.
Does someone need to be home while ABC landscape designers do their work?
No. In fact, the only time you really need to be there is for that initial consultation, so you can clearly communicate with the designer about what you want. Once you sign off on the design plan (including the estimate), our landscaping team can come and implement it, whether you're there, at work, enjoying the San Antonio Zoo with your kids or grandkids or sharing a plate of nachos with your partner at your favorite restaurant.
There are only a couple of things we ask our customers to do if you're not going to be home:
Make sure pets and kids are inside (to keep them safe and let us do the job), and
Give us any info we need to gain access to your neighborhood or yard without you.
Get Started
We can turn your vision for your yard into reality.
More Tree and Lawn Service Solutions in San Antonio
What Our Customers Are Saying
"I use ABC for pest control, AC maintenance and Irrigation system repairs. What a great company! They are precise at scheduling and always arrive on time. This week we tackled a big job with a troubled Irrigation system and they sent Denim. His real name. He is polite and courteous and highly professional. He takes the time to address all your concerns and explains the process fully. Tremendous service!!!"
"My service technician Isaac is always on time. He texts and/or calls to let me know when he is on the way to my home. During a time were good customer service appears to be a rarity he is Always very polite and well-mannered. He asks me if there are any specific areas he need to pay a little bit more attention to. But this has been my experience with ABC Home & Commercial Services for over the last 3 years. I am very pleased with my services with them! I recommend ABC Home & Commercial Services to anyone looking for a respectful and dependable pest control company!"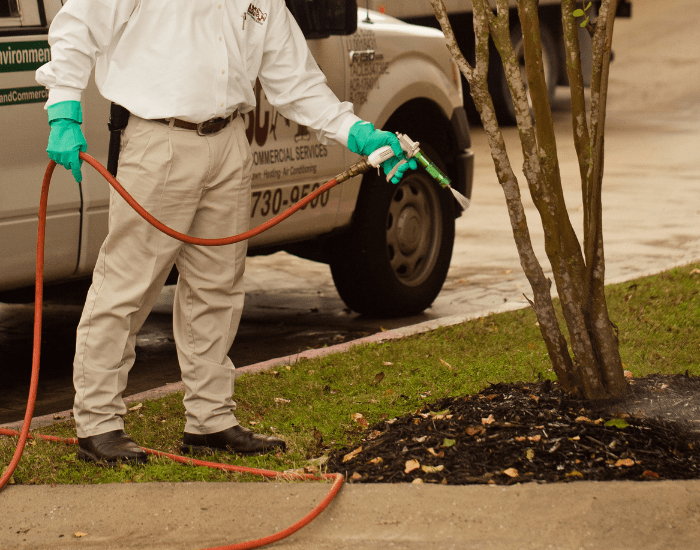 Need Landscaping Services For Your Business?
Our landscaping pros can make seasonal updates or perform a complete transformation so you make a good first impression on your customers.
ABC's Complete List of Home Services in San Antonio
Why deal with multiple service providers when ABC can do it all?