Drain Cleaning in San Antonio, TX
Over time, our drains can become clogged with hair, food or other debris. We may not realize we have an issue until water is slow to drain or, even worse, when your sink or tub doesn't drain at all. No matter what the problem is, you can turn to ABC Home & Commercial Services for drain cleaning in San Antonio. Our pros will ensure water is flowing freely again.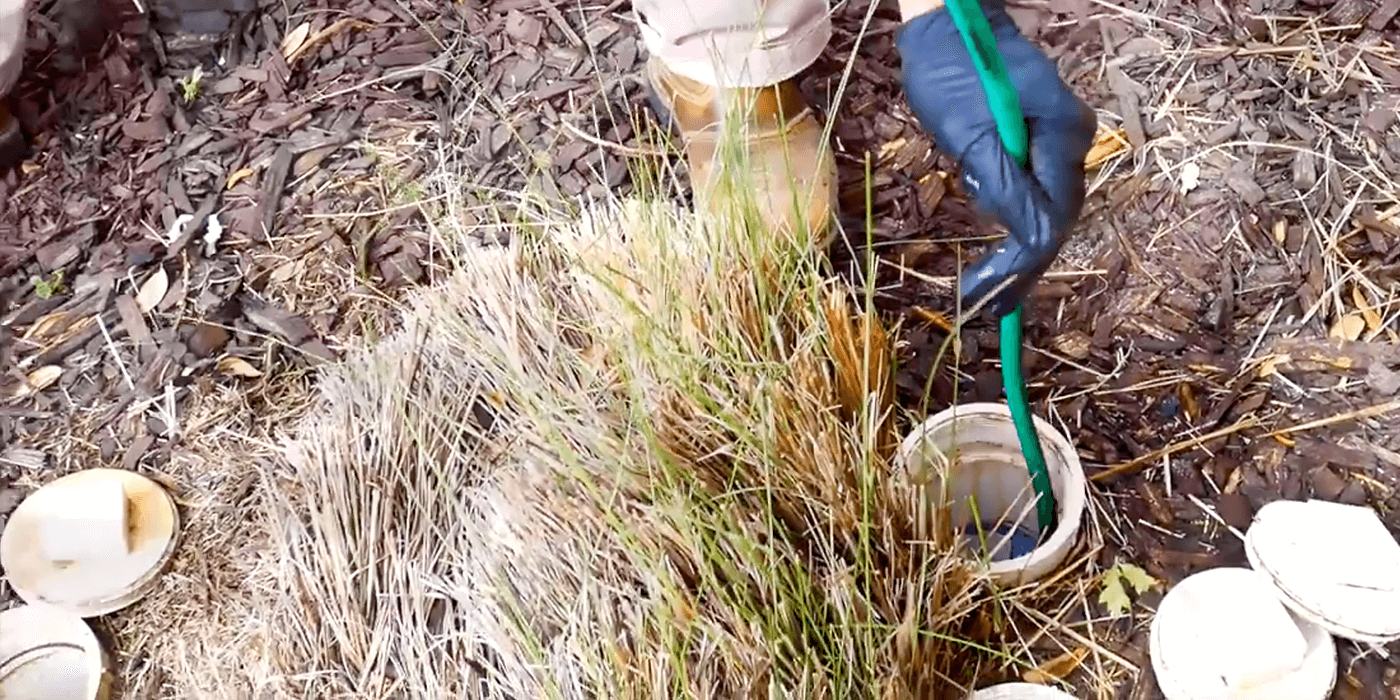 Download Transcript
Our experienced technicians have you covered in the case of any drain problem that can quickly escalate into a plumbing emergency.
In the case of a kitchen sink, food debris stuck just below the drain line is sometimes the issue. In that case, the licensed ABC plumber will simply disassemble the pipe immediately below the sink to remove the item and then re-configure the pipe.
Other times, something may make it further into the drain system. Roots from a tree can even grow into a pipe and obstruct it. In those cases, we may recommend a plumber's "snake" be used to push or grind through the obstruction.
The ABC Process
1. Contact ABC
When you contact us, we will schedule a service call to evaluate the problem. For emergencies, we will send a pro to your home as soon as possible.
2. Get An Estimate
We'll provide you with an estimate for all needed services. Once we get your approval, our pros will get right to work.
3. Perform Services
We will work quickly to perform the desired services. At the end of your service call, we'll update you on what we did and any other needed follow-up.
4. Comfort Guarantee
If you are unhappy with our work, let us know and we will send someone back to your home to make things right at no additional cost.
Over time, drains can narrow. The constant flow of grease, soap, hair, food debris and other elements can build up along the walls of pipes and reduce their ability to conduct wastewater. Sinks or tubs can be slow to drain or even emit foul smells. Unfortunately, the narrowing won't go away on its own, and that's when a homeowner needs the services of a professional drain cleaner.
Of course, there are also random clogs that can occur–a piece of food or a small toy can make it surprisingly far down a drain pipe. ABC can resolve all of these issues for you.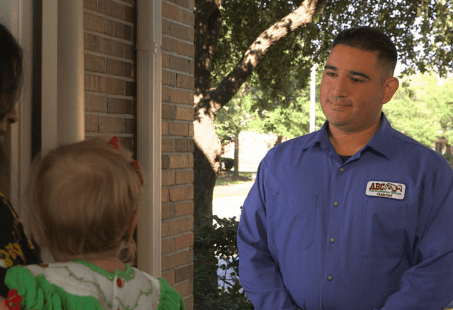 Get Started
We offer a full range of plumbing services.
We recognize that homeowners living in San Antonio have many choices when it comes to resolving plumbing issues. First and foremost, our licensed plumbers do good work and are reliable, so you can count on them to take care of problems so you can minimize disruptions to your household. Second, our customers tell us that they feel safe having an ABC employee in their home, because all technicians undergo extensive background checks and drug testing. Last, but certainly not least, ABC plumbers treat your home as they would their own.
Frequently Asked Questions
What are the symptoms of a drain issue?
You'll likely notice water draining slowly from sinks, tubs or showers. Generally, water should leave all of these receptacles pretty quickly. If you see standing water while showering or water remaining in the sink for an extended period of time, that could indicate a problem. Foul smells are sometimes reported as well if there are larger underlying drain issues.
Are all drains susceptible?
Kitchen drains, bathroom sinks, shower and tub drains, toilets and floor drains can all develop problems. The cause of each particular problem may vary, though. Shower and tub drains can collect hair, while kitchen sink drains can be more related to food items or grease and soap residue. That accidental drop of a piece of jewelry down the sink or a random item in the toilet can create blockages, as well.
What does it cost to clean drains?
ABC offers a $99 drain cleaning fee for more straightforward and standard drain problems. This price covers a clog being removed from one drain in the home. Multiple clogs cost $99 each. Circumstances and clogs can vary widely, however, so ask your specialist for details.
What is a hydro-jetter and what does it mean for clogged drains?
Sewer jetters, also known as hydro-jetters, are powerful drain cleaning machines that use high-pressure water jets to clear obstructions in residential and commercial drain pipes. The hydrojet is essentially a powerful nozzle capable of pushing out large amounts of water at very high pressure. The amount of pressure can be in the neighborhood of 35,000 psi.
As the nozzle is pushed through your pipes, the powerful stream of water scours the inside of the pipe and removes any build up of grease, soap, oil, food debris or other obstructions that might be causing problems inside of the pipe and reducing the flow of water from the house. The pipes are essentially returned to near new capacity. ABC's licensed plumbers and drain cleaners are equipped with hydro-jetters and can quickly perform this service for you.
What can I do to avoid having a clogged drain?
Is there anything you can do to avoid having drain problems in the first place? You won't be surprised to learn that preventing these types of problems depends on making sure you pay attention to what goes down your drain.
Homeowners can also take the following steps to avoid drain issues:
Instead of putting cooking grease and bacon drippings down the drain, pour these materials into an empty coffee can or milk carton and dispose of them in your trash after they have cooled.
Place used coffee grounds and eggshells into your compost as opposed to down your pipes.
Purchase screens or filters to put on your drains to prevent soap pieces and hair from going down the drain.
Make it a habit of putting white vinegar into your sinks. After about half an hour, add hot water to your sink to flush any debris from your pipes.
Get Started
We offer a full range of plumbing services.
More Plumbing Service Solutions in San Antonio
What Our Customers Are Saying
Monica Castillo
9/30/2021
"We have had ABC Pest Control for 20 years. We decided to try their plumbing service to replace our water heater. They were so fast to send someone out to the house within a couple of hours. Santiago did a great job. He was very professional, worked all day to remove our old water heater and worked very hard to get everything just right. He answered all of our questions and truly exceeded our expectations. We highly recommend ABC's plumbing service and their pest control is excellent too."
"Mr Santiago was just great. His knowledge and professionalism was outstanding! The level of detail and the explanations were excellent! He contacted me and gave me his approx arrival time and he was timely! This was the 1st time I used this company, but I would recommend them"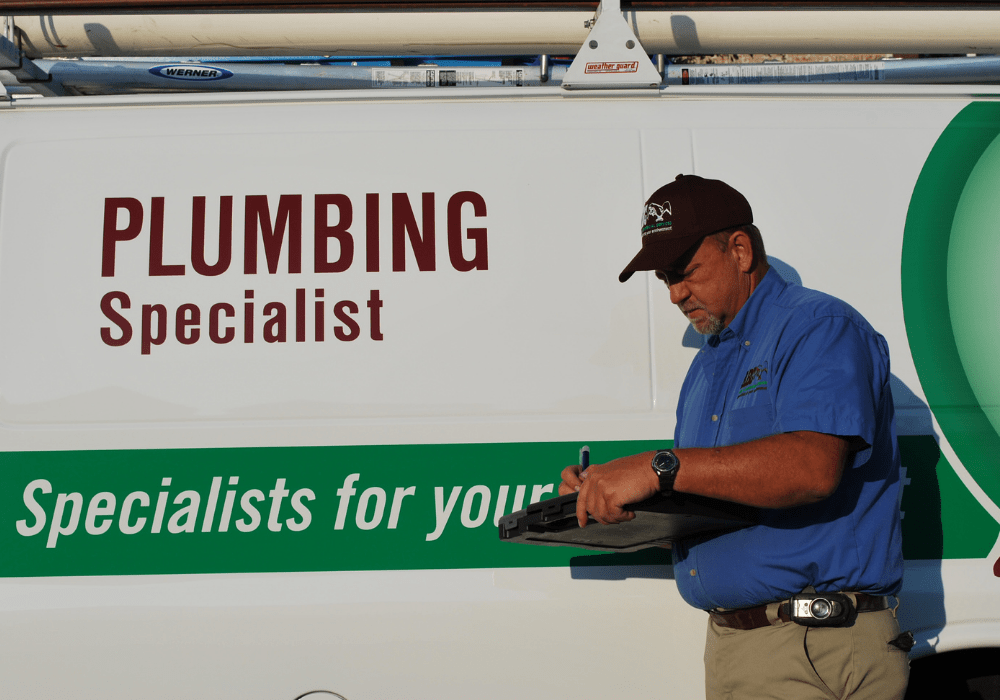 Need Plumbing Services For Your Business?
Don't let a plumbing problem slow your business down. We offer plumbing repair, replacement and installation services for commercial properties.
ABC's Complete List of Home Services in San Antonio
Why deal with multiple service providers when ABC can do it all?