Termimesh Termite Prevention for New Home Construction in San Antonio, TX
San Antonio is among the fastest-growing cities in the country. Termite colonies often exist on a property before homes are built, causing headaches for new construction. To protect your biggest investment, a physical, non-toxic permanent barrier can be installed during construction. If you are looking for termite-proof construction materials, ABC Home & Commercial Services can advise you on your options.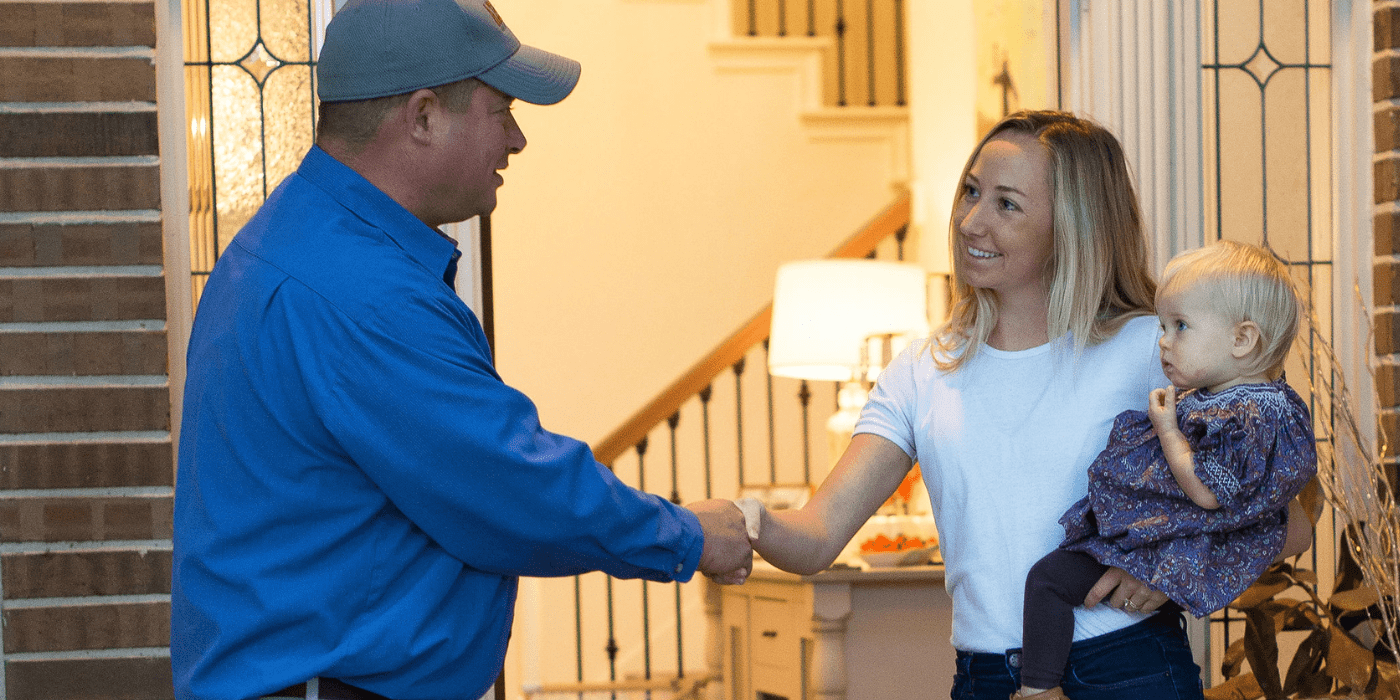 ABC specialists install a product called Termimesh, a proven barrier that prevents termites from entering a new structure and establishing a colony. The Termimesh System has over 170,000 installations and a 100% effective track record.
Termimesh is a finely-woven stainless-steel mesh that serves as a physical barrier. The US Forest Service determined that Termimesh is 100% effective as a barrier that termites can't eat through. ABC specialists will ensure Termimesh is secured to everything protruding from the ground, including electrical and plumbing, prior to concrete being poured.
Once installed, the barrier is permanent.
The ABC Process
1. Contact ABC
When you contact us, we will schedule an inspection to get an understanding of the problem. In some cases, we can give you a quote over the phone.
2. Get An Estimate
If you have an inspection, we will send you a custom treatment plan and estimate afterward. Once we get your approval, we will schedule your treatment.
3. Treatment
We will come to your property and treat for pests in common hiding and nesting areas. Over time, you will start seeing less and less pest activity.
4. Prevention
Customers with our ongoing pest management services will receive periodic retreatments to prevent the return of the most common pests in our area.
While Termimesh prevents termites from being able to access your home through the foundation, you need to ensure there are no other entry points. ABC specialists can provide regular inspections to ensure termites don't have new access points.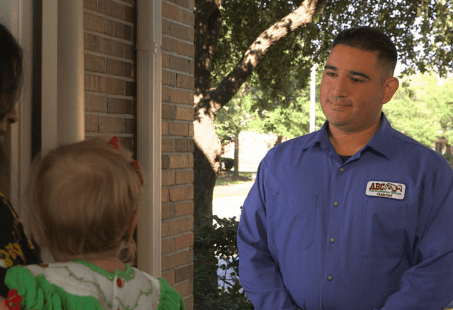 Get Started
We offer a full range of pest control services.
Nationally, the annual damages caused by termites exceeds $2 billion dollars, and termite damage in an average home can easily cost homeowners thousands of dollars to repair. Over time, termite damage can cause serious cosmetic or structural damage to a home, as well as the fixtures, fittings and floor coverings inside the home, all of which can reduce a home's value.
Frequently Asked Questions
What are termites?
Termites are small insects that resemble ants both in size and habits. Like ants, termites live in large colonies and frequently build mounds or nests. They usually live in the soil and feed on dead plant material, including wood. Because termite colonies can be made up of anywhere from 500,000 to 5,000,000 individuals, it's important to ensure they haven't chosen your new home for their next meal.
How do termites enter a building?
Termites need only a fraction of an inch to invade your home, entering through small gaps that lead up from anything that is in direct contact with the ground underneath. They can enter through foundation cracks, gaps between pipes (plumbing & electrical) and the foundation, and other small openings.
Get Started
We can create a treatment plan that targets these pests, so you can have peace of mind.
More Pest Control Solutions in San Antonio
What Our Customers Are Saying
"I use ABC for pest control, AC maintenance and Irrigation system repairs. What a great company! They are precise at scheduling and always arrive on time. This week we tackled a big job with a troubled Irrigation system and they sent Denim. His real name. He is polite and courteous and highly professional. He takes the time to address all your concerns and explains the process fully. Tremendous service!!!"
"My service technician Isaac is always on time. He texts and/or calls to let me know when he is on the way to my home. During a time were good customer service appears to be a rarity he is Always very polite and well-mannered. He asks me if there are any specific areas he need to pay a little bit more attention to. But this has been my experience with ABC Home & Commercial Services for over the last 3 years. I am very pleased with my services with them! I recommend ABC Home & Commercial Services to anyone looking for a respectful and dependable pest control company!"
Need Pest Control For Your Business?
We understand that businesses have different needs than residences. That's why we have specially trained technicians who can service your business.
ABC's Complete List of Home Services in San Antonio
Why deal with multiple service providers when ABC can do it all?