AC Repair in San Antonio, TX
With our warm climate, keeping your air conditioner running can mean living in comfort or misery. If your unit isn't working properly, not only will you be suffering because of the heat, but also you could be paying more to cool your home. ABC Home & Commercial Services can take care of any air conditioner or heater repairs, maintenance or installation needs. When it comes to AC repair, San Antonio homeowners trust ABC for 24/7 service.
Comprehensive Air Conditioning & Heating Services
24/7 Emergency Service Available
If your air conditioner or heater stops working, we understand that you want the problem taken care of as quickly as possible. That's why ABC offers around-the-clock AC repairs. Just give us a call at (210) 599-9500 and we'll get your air conditioner up and running again.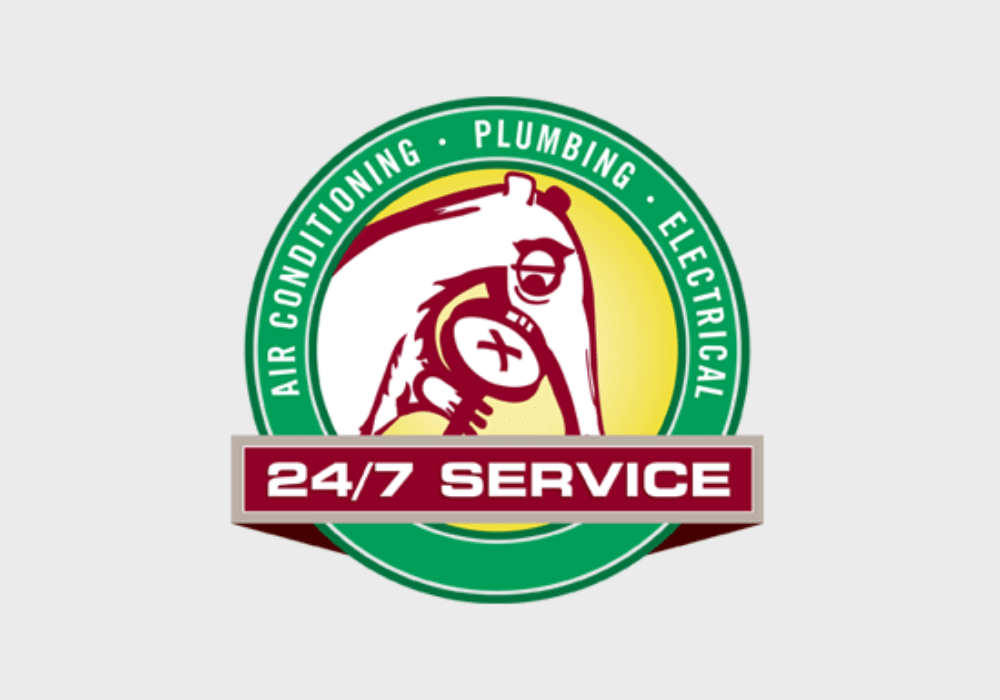 The ABC Process
1. Contact ABC
When you contact us, we will schedule a service call to evaluate the problem. For emergencies, we will send a pro to your home as soon as possible.
2. Get An Estimate
We'll provide you with an estimate for all needed services. Once we get your approval, our pros will get right to work.
3. Service
We will work quickly to perform the desired services. At the end of your service call, we'll update you on what we did and any other needed follow-up.
4. Ongoing Maintenance
Customers who sign up for our Advantage Maintenance Plan receive two tune-ups a year and peace of mind that their system is working as it should.
Our Advantage Maintenance Plan members don't have to worry about routine health checks of their unit, since ABC takes care of that. As a part of this service, Plan members receive two service calls each year to run diagnostic tests on your air conditioner and heater to check for any possible problems and to perform maintenance recommended by the manufacturer.
At the end of each of your visits, you will receive a report on what was done, your system's health and how you can prolong your AC unit's life.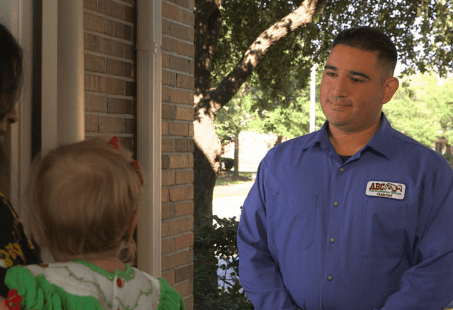 Get Started
We offer a full range of AC & heating services.
Lennox, the best heating and air conditioning name in the business, has over 7,000 dealers in the US, and only 45 of them received their coveted Circle of Excellence award this year. This award is given to their top performing dealers with elite service, elite quality, and consistent growth. ABC is one of the only contractors in Texas to receive this award, and for the third year in a row. Now that's a BIG deal!
To celebrate this BIG deal and say thanks, we're giving everyone a big deal too! Call for great year round AC system rebates, deals and options from ABC and Lennox.
ABC stands by our installation and repair services. That's why we guarantee our work for a full year. If you aren't happy with the service we provided within that time period, we will come back to make things right.
Frequently Asked Questions
What kinds of heating and AC repair services does ABC provide?
ABC is a fully licensed air conditioning and heating provider with experienced technicians who undergo rigorous background checks and drug testing before they begin making service calls.
The services we routinely provide to homeowners in the greater San Antonio area include:
AC Repair
Our highly trained comfort specialists can make repairs on any brand, make or model of air conditioner or heater. After a quick diagnosis of your problem, our technicians can provide you with an estimate for needed repairs. Have an older unit? ABC can also provide you with recommendations on when purchasing a new, energy-efficient unit might make more sense than making additional repairs to your existing air conditioner.
AC Installation
Perhaps you've already decided that you need to purchase a new unit, but just aren't quite sure exactly which one would be best for your home. If this sounds familiar, then you should give ABC a call. One of ABC's Comfort Advisors can come to your home to provide you with a free, no-hassle estimate for both a new unit and for installation.
Your estimate will be customized based on your home's size, the existing duct system and what features are important to you. We can even provide you with information on federal and local rebates that can help offset your investment.
Regular Maintenance
We all know we should be performing routine maintenance on our air conditioner, but making sure it actually happens is another matter entirely. By signing up for ABC's Advantage Maintenance Plan, our customers get peace of mind that a specialist will visit twice a year to perform seasonal tune-ups and run diagnostic tests. Spotting problems early on can help avoid costly repairs and keep your unit running longer.
Energy Improvements
In addition to regular maintenance, making energy improvements in your home can help reduce the amount you are spending to heat and cool your home. ABC's Home Comfort Advisors can perform an energy audit on your home to suggest taking steps to improve your energy efficiency, including adding attic insulation, checking your ductwork, adding solar film to your windows and improving your air quality.
When we provide you with a free estimate to have these enhancements made, we will also identify possible incentives to reduce your up-front costs.
Filter Delivery
How often do you change your air filter? Probably not as often as you should. One of the top reasons your air conditioner may not be working as it should is that the filter is dirty. Take the guesswork out of changing your filters by signing up for our FilterFetch service. Once you are set up with FilterFetch, you will receive the correctly-sized filter on your doorstep at the interval you specify. Not only will this help you keep up with filter changes, but also your filters will arrive at a reasonable price by mail without having to make a trip to the store.
How does your AC installation service work?
If you are considering buying a new unit, we will send out a Comfort Advisor to take a closer look at your current system and learn more about your budget, how much you are paying per month on heating and cooling and what features are important to you.
After we gather all of this information, we will provide you with a no-obligation estimate which highlights possible ways to lower your investment by taking advantage of local and national incentives. At this time, we can also recommend other energy improvements which can help save on heating and cooling costs.
How do I know if I need a new unit?
You may not realize that investing in a newer, more energy-efficient system can save you up to 40% on your home cooling costs. However, the decision to replace your air conditioner isn't one to make lightly. You can trust the pros at ABC to take a "whole house" approach to advising you on whether to make repairs or replace your unit.
Does ABC work on heaters?
Although most of the time it can feel like the heater is on outdoors here in San Antonio, we do get chilly enough weather that we need to turn on the heat inside during the winter months. During these times of the year, you want to know that you have someone to call if your heating system isn't keeping your home feeling cozy. In addition to making any needed repairs, ABC's technicians can make sure your unit is ready to make the switch from cooling to heating your home by performing an annual tune-up before temperatures drop.
Get Started
We offer a full range of air conditioning & heating services.
Additional AC & Heating Service Areas in San Antonio
ABC serves many surrounding communities, including, but not limited to:
What Our Customers Are Saying
"I use ABC for pest control, AC maintenance and Irrigation system repairs. What a great company! They are precise at scheduling and always arrive on time. This week we tackled a big job with a troubled Irrigation system and they sent Denim. His real name. He is polite and courteous and highly professional. He takes the time to address all your concerns and explains the process fully. Tremendous service!!!"
"My service technician Isaac is always on time. He texts and/or calls to let me know when he is on the way to my home. During a time were good customer service appears to be a rarity he is Always very polite and well-mannered. He asks me if there are any specific areas he need to pay a little bit more attention to. But this has been my experience with ABC Home & Commercial Services for over the last 3 years. I am very pleased with my services with them! I recommend ABC Home & Commercial Services to anyone looking for a respectful and dependable pest control company!"
Need Heating & Cooling Services For Your Business?
We understand that businesses have different needs than residences. That's why we have specially trained technicians who can service your business.
ABC's Complete List of Home Services in San Antonio
Why deal with multiple service providers when ABC can do it all?