Fire Ant Control in San Antonio, TX
With painful stings and the potential to swarm, fire ants are a danger to both people and pets. Fire ants also damage lawns and gardens. If you have these ants on your property, you're probably looking for a way to get rid of them. When it comes to fire ant control, San Antonio homeowners know they can trust ABC Home & Commercial Services for a solution. Our pros can customize a plan for you and help you avoid any future unwelcome encounters.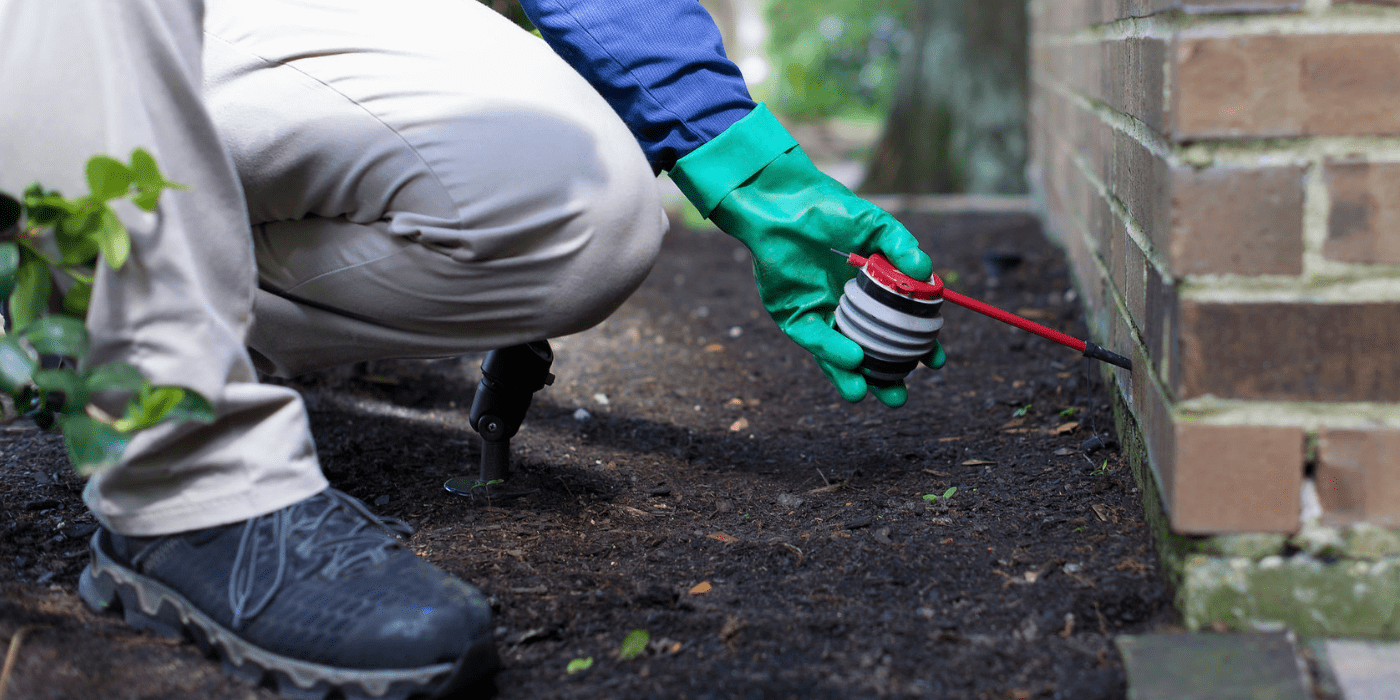 A specialist will come to your home and inspect the property for fire ants or other ant mounds. If we find fire ants, we will recommend the best treatment for your property and the environment. In most cases, we put bait in and around the mound.
San Antonio has been in a drought for seven years. During periods of drought, fire ants tend to burrow further down, closer to the water table. You may see ants without mounds, but this does not mean there are not large ant colonies on your property—it may mean that the colonies are deep beneath the surface. In such a case, the specialist will place bait around the entire area. Worker ants then come to the surface and carry the bait back to the colony underground, resulting in their elimination.
The ABC Process
1. Contact ABC
When you contact us, we will schedule an inspection to get an understanding of the problem. In some cases, we can give you a quote over the phone.
2. Get An Estimate
If you have an inspection, we will send you a custom treatment plan and estimate afterward. Once we get your approval, we will schedule your treatment.
3. Treatment
We will come to your property and treat for pests in common hiding and nesting areas. Over time, you will start seeing less and less pest activity.
4. Prevention
Customers with our ongoing pest management services will receive periodic retreatments to prevent the return of the most common pests in our area.
When a mound is disturbed, ants swarm to the surface and sting anything in their path. Because they swarm and sting so fast, pets and children must be kept away from the mound.
Fire ants build huge underground networks and are often harder to treat than ordinary ants. This means that even if a mound is destroyed, there is probably still a colony of fire ants living underground. ABC has treatment options designed specifically to treat for fire ants so you can enjoy your yard, worry-free.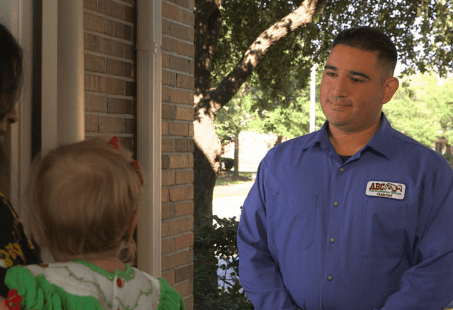 Get Started
We offer a full range of pest control services.
ABC understands how stressful it can be to have fire ants around your home. We will send a specialist to you usually within the same week and often same day. The Inspector will visit with you about treatment options, price the project, and get you scheduled at your convenience. The Inspectors visit is at no charge.
Get Started
We can create a treatment plan that targets these pests, so you can have peace of mind.
More Pest Control Solutions in San Antonio
What Our Customers Are Saying
"I use ABC for pest control, AC maintenance and Irrigation system repairs. What a great company! They are precise at scheduling and always arrive on time. This week we tackled a big job with a troubled Irrigation system and they sent Denim. His real name. He is polite and courteous and highly professional. He takes the time to address all your concerns and explains the process fully. Tremendous service!!!"
"My service technician Isaac is always on time. He texts and/or calls to let me know when he is on the way to my home. During a time were good customer service appears to be a rarity he is Always very polite and well-mannered. He asks me if there are any specific areas he need to pay a little bit more attention to. But this has been my experience with ABC Home & Commercial Services for over the last 3 years. I am very pleased with my services with them! I recommend ABC Home & Commercial Services to anyone looking for a respectful and dependable pest control company!"
Need Pest Control For Your Business?
We understand that businesses have different needs than residences. That's why we have specially trained technicians who can service your business.
ABC's Complete List of Home Services in San Antonio
Why deal with multiple service providers when ABC can do it all?