Pool Repair in San Antonio, TX
Owning a swimming pool has many benefits, but you can't enjoy any of them if one of your pool components breaks down. Most pool owners lack the expertise and time to diagnose and successfully handle all of the potential issues that can make their pools unusable. When it comes to pool repair, San Antonio homeowners count on ABC Home & Commercial Services to fix any pool problems, so they can focus on enjoying time poolside again.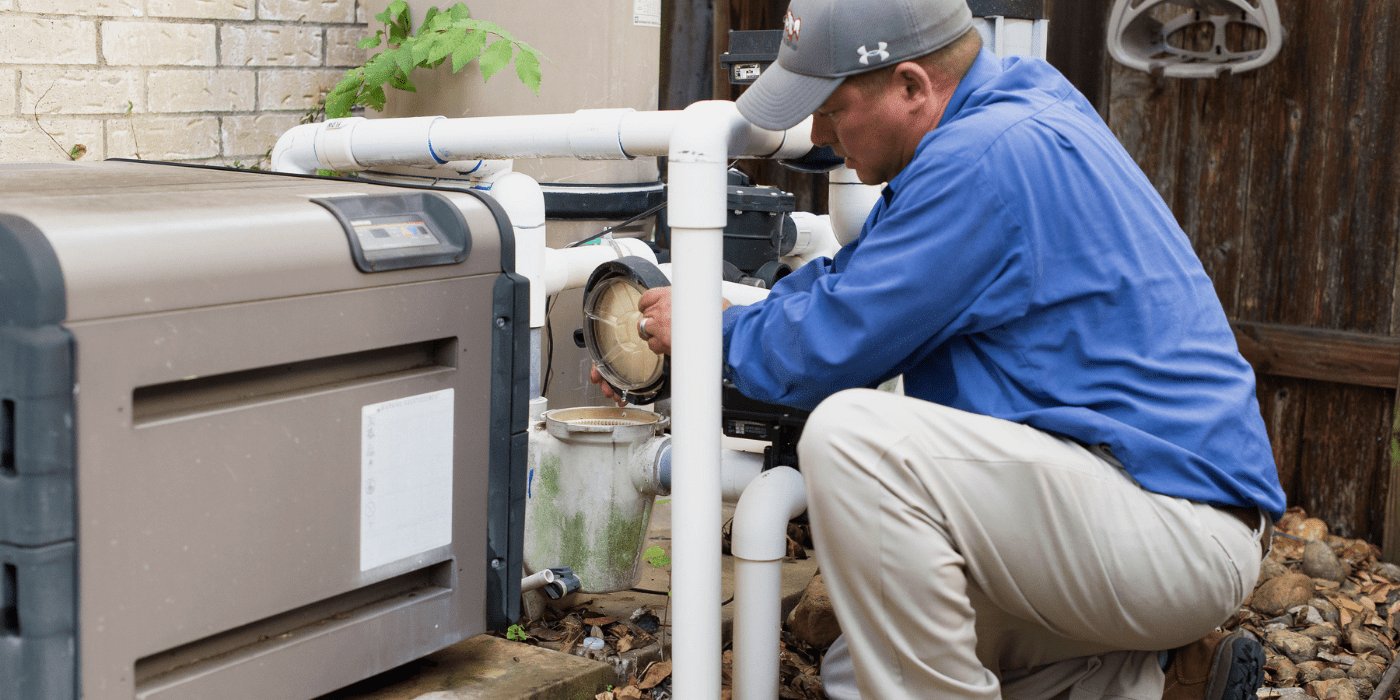 Our highly trained and skilled specialists have had to fix almost every problem you can have with any kind of pool equipment.
Hear a strange noise? See a broken part? Realize you need a pool cover this season? We can help!
Here are some of the many reasons San Antonio pool owners call on ABC for help:
Pool water is green or cloudy
A pool pump suddenly stops circulating water
An accumulation of debris, leaves or algae is not being removed by your filtration system
Damaged or non-working filters
Problems with your pool heater, including the water staying colder than normal
Leaking pipes or pump housing
An unexplained low level of water in your pool
Pool pumps that stop priming completely or other parts that stop completely or turn off prematurely
Broken or worn fixtures or other parts
As with any type of mechanical problem, the sooner you call us, the easier (and less expensive) the repair will be.
The ABC Process
1. Contact ABC
When you contact us, we will schedule a service call to evaluate the problem. For emergencies, we will send a pro to your home as soon as possible.
2. Get An Estimate
We'll provide you with an estimate for all needed services. Once we get your approval, our pros will get right to work.
3. Service
We will come to your property to clean and maintain your pool and hot tub or make needed repairs.
4. Follow-Up
We will update you on the work we performed and provide any helpful follow-up instructions or other guidance.
We understand that any day your pool isn't working is a day you can't enjoy taking a break from the warm Texas weather. That's why we do our very best to get a specialist to your home as soon as possible to take a closer look and see how we can get your pool parts working again. Our customers tell us they keep coming back to ABC because we quickly diagnose their issues and get everything working smoothly again.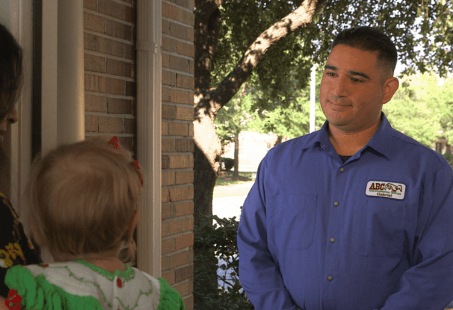 Get Started
We offer a full range of pool services.
We understand that you have many choices in the San Antonio area when it comes to repairing your pool. Our customers tell us that they chose ABC because we conduct thorough background checks and drug test all our employees. Our pool specialists are licensed, so you know they have the training and tools to handle a wide range of pool problems. Last, but certainly not least, we treat your pool as we would our own.
Frequently Asked Questions
If you can't repair my pool equipment, can you replace it?
Just as with your central air conditioning unit, you will face a decision at some point about whether to fix or keep a broken part or whether you need to consider replacement. ABC can recommend replacement parts and install them when needed.
Our specialists can also suggest the purchase of other items, such as spa covers, that can help protect existing equipment from potential damage.
Will I need to be at home when you make repairs?
In most cases, we can make repairs while you are away from home, provided you let us know in advance how to access your pool area. We do ask that you ensure that your pets and children are inside, so we can focus on our work.
Once our specialist diagnoses the problem, he or she will be in touch with you to review the findings and recommend a course of action. No repair work will be done until we have your approval. Usually, we can implement a fix during the same visit. In some cases, we'll need to come back if we need to order a part. We make every effort to get your pool up and running again as quickly as possible.
What other services can you provide to help my family better enjoy our pool?
One of the advantages of choosing ABC for your pool repairs is that we can also provide a variety of other services to make your life easier. These include:
Get Started
We offer a full range of pool services.
More Pool Solutions in San Antonio
What Our Customers Are Saying
"I use ABC for pest control, AC maintenance and Irrigation system repairs. What a great company! They are precise at scheduling and always arrive on time. This week we tackled a big job with a troubled Irrigation system and they sent Denim. His real name. He is polite and courteous and highly professional. He takes the time to address all your concerns and explains the process fully. Tremendous service!!!"
"My service technician Isaac is always on time. He texts and/or calls to let me know when he is on the way to my home. During a time were good customer service appears to be a rarity he is Always very polite and well-mannered. He asks me if there are any specific areas he need to pay a little bit more attention to. But this has been my experience with ABC Home & Commercial Services for over the last 3 years. I am very pleased with my services with them! I recommend ABC Home & Commercial Services to anyone looking for a respectful and dependable pest control company!"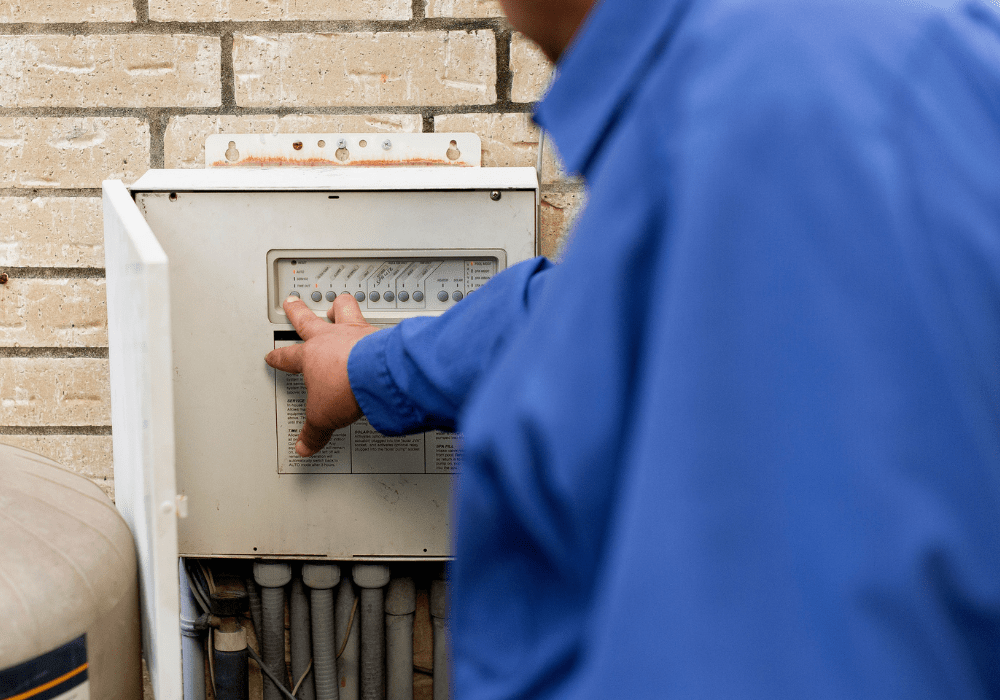 Need Pool Service For Your Business?
We understand that businesses have different needs than residences. That's why we have specially trained technicians who can service your business.
ABC's Complete List of Home Services in San Antonio
Why deal with multiple service providers when ABC can do it all?