Plumbers in San Antonio, TX
Whether it's a small repair, such as a slow drip from a faucet, or something more critical, such as a burst water heater, often the quickest and easiest way to fix the problem is by contacting a plumbing specialist. No matter what day or time it is, you can rely on ABC Home & Commercial Services. Our licensed plumbers in San Antonio are here to remedy any plumbing issue you may be having, so your life can resume as normal.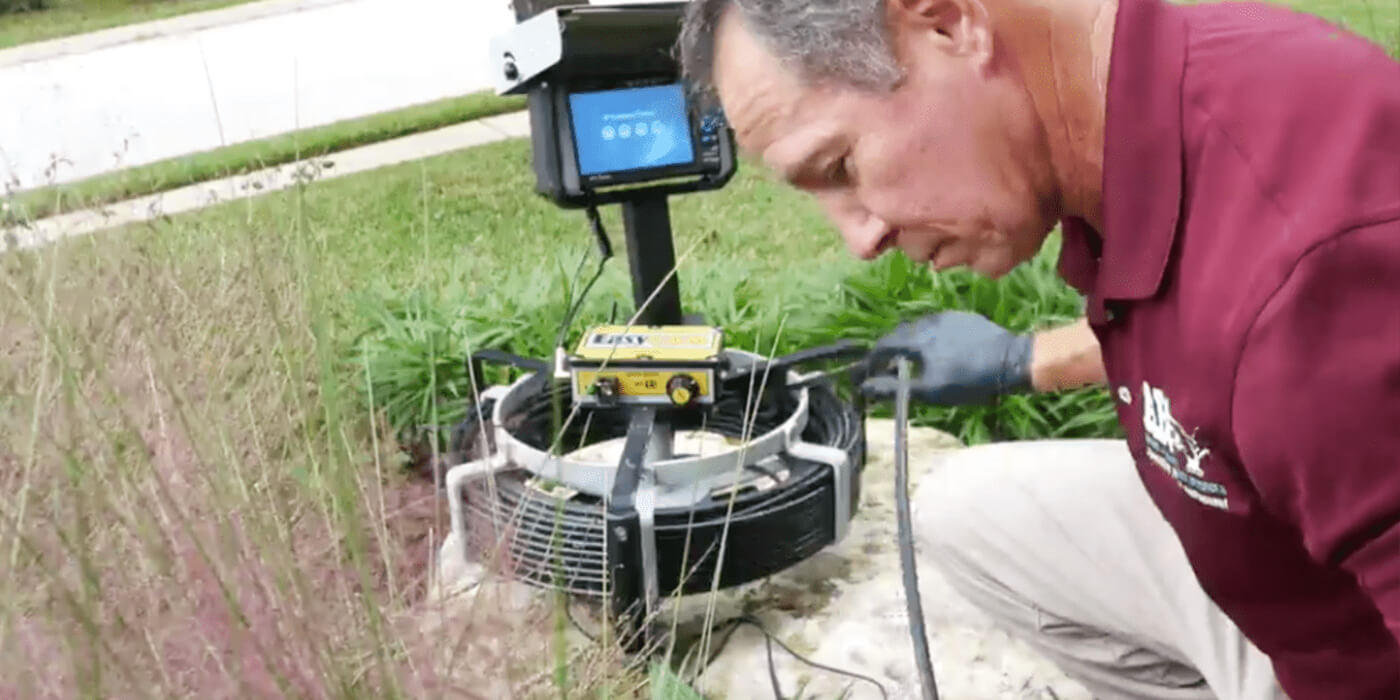 Download Transcript
Expert & Reliable Plumbing Services
ABC's licensed plumbers can solve any of your plumbing problems and help with any projects that you might need that are plumbing-related.
San Antonio homeowners count on ABC's licensed plumbers to:
Unclog your toilet, drain or sink
Repair dripping faucets and leaking pipes to save money on your water bill and reduce water waste
Repair or install your garbage disposal, conventional or tankless water heater, toilet or water treatment system
Update your bathroom or kitchen's look with new faucets or fixtures
Diagnose and repair gas or water leaks to protect your home against water damage and your family from health risks
Take care of any plumbing-related issues with your dishwasher, ice maker or refrigerator
Conduct backflow testing to your sprinkler system and check for any water-related pool problems
Check for obstructions in drains and sewer lines using video technology
Diagnose any sudden increases in your water bill and investigate any possible causes through slack leak detection and other methods
The ABC Process
1. Contact ABC
When you contact us, we will schedule a service call to evaluate the problem. For emergencies, we will send a pro to your home as soon as possible.
2. Get An Estimate
We'll provide you with an estimate for all needed services. Once we get your approval, our pros will get right to work.
3. Perform Service
We will work quickly to perform the desired services. At the end of your service call, we'll update you on what we did and any other needed follow-up.
4. Comfort Guarantee
If you are unhappy with our work, let us know and we will send someone back to your home to make things right at no additional cost.
24/7 Emergency Service Available
When you are faced with an overflowing toilet or a water leak, we understand that you don't want to wait for help. Give us a call at (210) 599-9500 and we will send a plumber to your home as soon as possible. Our customers appreciate that most plumbing problems are taken care of within a day of the initial request.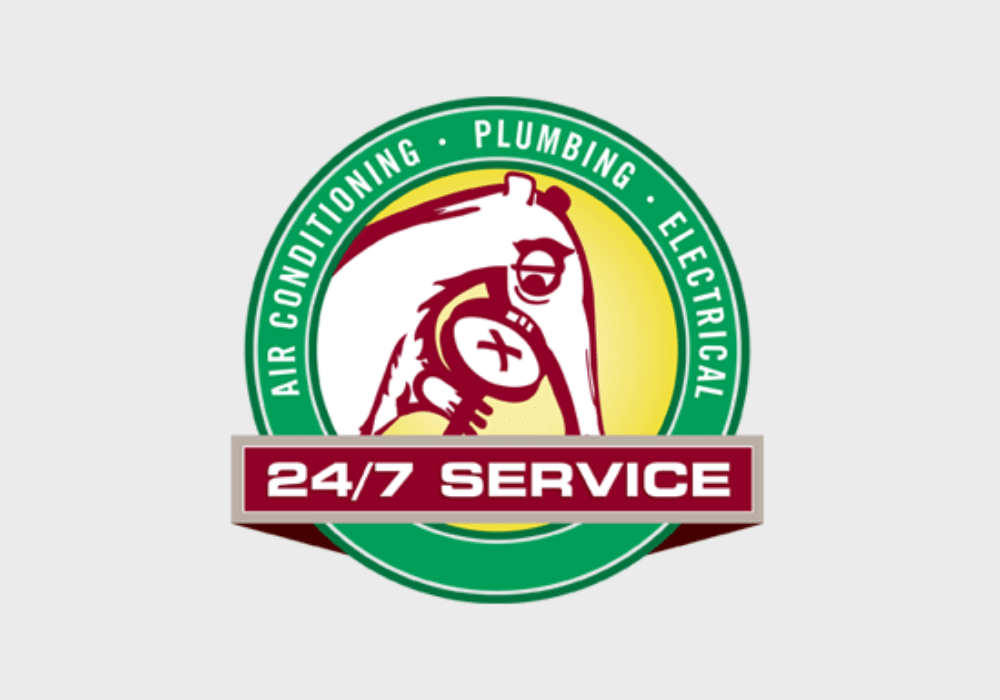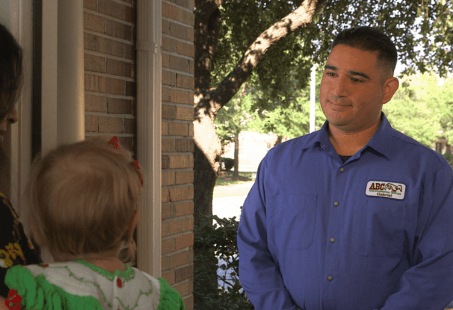 Get Started
We offer a full range of plumbing services.
ABC customers here in San Antonio appreciate that our company's plumbing services are overseen by a licensed Master Plumber. In addition to handling repairs, our skilled and experienced plumbers can take care of any replacement, maintenance and installation of any type of plumbing equipment you might need.
ABC's Warranties & Guarantees
ABC stands by our work, so if you aren't completely happy with the plumbing services we have provided, or if parts fail within a year of your service, our plumbers will return to your home to fix the problem, at no cost to you. Depending on the work you have done, you may qualify for an additional warranty provided by the manufacturer.
In very rare cases, plumbing repairs can be more extensive than originally anticipated. In those cases, ABC offers a Comfort Guarantee to cover the cost of hotel stays for customers who cannot stay in their home overnight because of an unforeseen circumstance.
When the scope of work exceeds the time or labor that was originally estimated, we will present you with a revised timeframe and list of expenses that we will ask you to approve before work continues.
In the event of a plumbing emergency, ABC offers our customers our Comfort Guarantee. If your family cannot stay in your home overnight because of a plumbing problem, ABC will cover the cost for your family to stay in a hotel until needed repairs are complete. We also offer a one-year guarantee on parts and labor for our plumbing services.
Frequently Asked Questions
Do you have licensed plumbers?
ABC customers here in San Antonio appreciate that our company's plumbing services are overseen by a licensed Master Plumber. In addition to handling repairs, our skilled and experienced plumbers can take care of any replacement, maintenance and installation of any type of plumbing equipment you might need.
Why is my water bill so high?
An unusually high water bill can be the first sign of a plumbing issue which needs to be addressed. A toilet that is constantly running can add $100 to your water bill over the course of a year. Over the same time period, a leaky faucet can waste over 300 gallons of water.
One common culprit of a sudden surge in water use is an outdoor faucet which may be dripping, so check here first if you are trying to diagnose your problem. You can also check for damage on your toilet flapper which could lead to a running toilet, or the water level in the toilet bowl, which could indicate that water is reaching your overflow pipe.
Another common culprit for a higher than normal water bill is a malfunctioning sprinkler system. Check to see if any sprinkler heads are damaged or broken. Your bill could also be higher if you notice any areas in your yard that never seem to get dry, which can indicate some stations are getting more water than they should. Just like you can count on ABC to handle your plumbing problems, you can also rely on our sprinkler repair technicians to diagnose and repair any issues you might be having with your irrigation system.
Can you install new plumbing equipment?
Yes! In addition to making repairs on any appliance which needs water to operate, our experienced plumbers can put in a new toilet, water heater, garbage disposal or water softener. We can even replace your fixtures and faucets when you don't have the time or the tools for the job. In addition, our pros can advise you on the pros and cons of whether to replace or repair plumbing parts so you can make a more informed decision.
What can I do on my own if I have a slow or clogged drain?
A slow or clogged drain can require immediate attention. To deal with the problem on your own, first try to pull out any obvious debris which has accumulated as far down into the drain as you can see. Then, apply an enzyme-based drain opener down the length of the pipe to remove clogs you can't see. If your drain is still clogged or slow, you'll probably need to use an auger to remove the blockage.
At this point, many homeowners call in the experts to help. Our plumbers can quickly determine what is going on and have the tools and training to clear even the toughest obstructions so you can use your tub or sink again, hassle-free.
Get Started
We offer a full range of plumbing services.
Additional Plumbing Service Areas in San Antonio
ABC serves many surrounding communities, including, but not limited to:
What Our Customers Are Saying
"Returned home on a Sunday afternoon to a water softener leak in the garage. ABC was quick to answer to call and said they would have someone out that say but could not guarantee a time. 30 minutes later I was told they were on their way. Santiago was knowledgeable and fixed the issue right away. He offered great advise on areas to check out (pressure, equipment) and didn't just fix it and leave. Great experience and a lifesaver on Sunday for sure."
"Todays' service was a scheduled repair following an evaluation and written proposal for work on a yard water spigot that was damaged during a landscaping installation approximately 4 weeks ago. The technician, "Sean" came last week to evaluate the spigot after we had done some digging to see what the pipe looked like below the surface. On both occasions, Sean was professional, committed to providing the best long-term fix for the issue as well as offering longer term options for safety and aesthetic finishes above ground. Today's work was efficient, resolved and improved upon what we present prior to the accident. The work was complete within 30 minutes with a reduction in cost to the original estimate. Personally I really appreciate Sean's, professionalism, personable communication style, as well as his commitment to providing a good solution that didn't require digging up more of our yard."
Half of My Christmas Lights Aren't Working
Decking the halls for the Christmas season fills many people with excitement for the coming celebrations. A huge part of the decorating ritual every year includes festive lights on the exterior of you...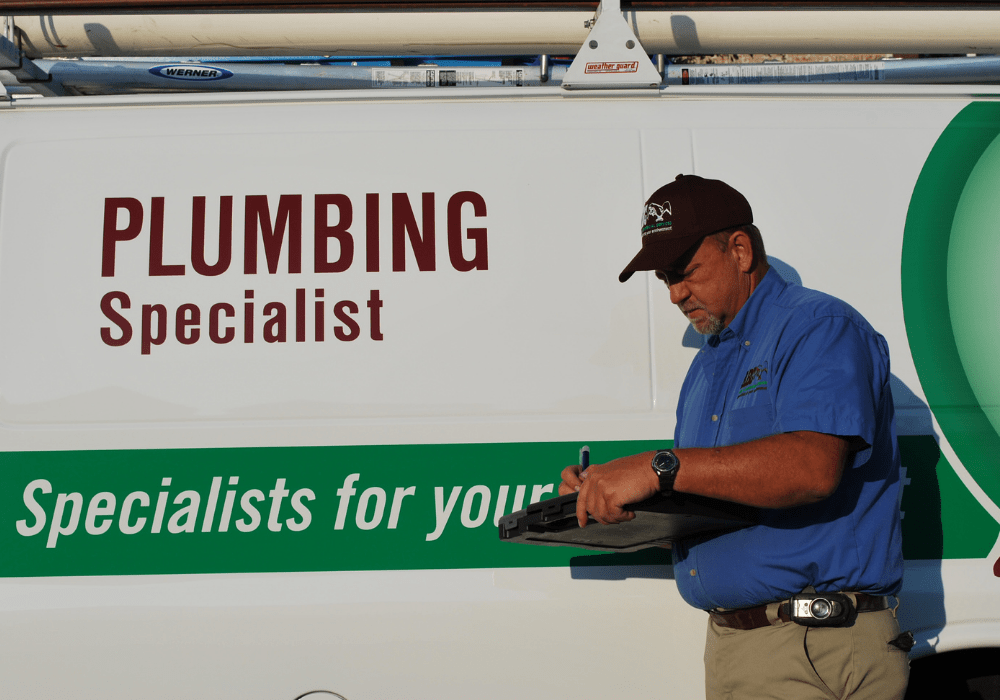 Need Plumbing Services For Your Business?
Don't let a plumbing problem slow your business down. We offer plumbing repair, replacement and installation services for commercial properties.
ABC's Complete List of Home Services in San Antonio
Why deal with multiple service providers when ABC can do it all?