Plumbers in Boerne, TX
An overflowing toilet. A leaking faucet. Low water pressure. While some issues aren't as urgent, others require immediate attention and considerable expertise. Even problems that seem minor can quickly turn into a large headache if you make a mistake. Instead of spending your weekend trying to learn how to make a repair, contact ABC Home & Commercial Services. Our licensed plumbers in Boerne will quickly diagnose and fix any plumbing problem.
Download Transcript
Expert & Reliable Plumbing Services
One of the reasons to call on ABC when you need any help with a plumbing-related problem is that we're equipped to handle any type of issue you may face.
Our licensed plumbers have the expertise and knowledge to provide quick solutions to even the toughest plumbing challenges. Boerne homeowners often reach out to us when they need help:
Unclogging blockages from their toilets, sinks or drains
Fixing leaking pipes and repairing those irritating, dripping faucets so that you can have some peace and quiet and don't spend more than you have to on your water bill
Making repairs to or replacing your toilet, all types of water heaters, garbage disposals or water treatment systems
Updating your kitchen or bathroom by swapping out old faucets and fixtures for newer versions
Taking care of gas or water leaks in a timely matter to protect your family from any potential health hazards or your property and belongings from water damage
Resolving plumbing-related issues with kitchen appliances such as dishwashers, refrigerators or ice makers
Backflow testing on sprinkler systems to pinpoint any ongoing or potential water issues that can make your yard susceptible to lawn diseases and pest infestations
Taking advantage of innovative video technology to identify blockages in drains and sewer lines that don't respond to traditional drain cleaning methods
The ABC Process
1. Contact ABC
When you contact us, we will schedule a service call to evaluate the problem. For emergencies, we will send a pro to your home as soon as possible.
2. Get An Estimate
We'll provide you with an estimate for all needed services. Once we get your approval, our pros will get right to work.
3. Perform Services
We will work quickly to perform the desired services. At the end of your service call, we'll update you on what we did and any other needed follow-up.
4. Comfort Guarantee
If you are unhappy with our work, let us know and we will send someone back to your home to make things right at no additional cost.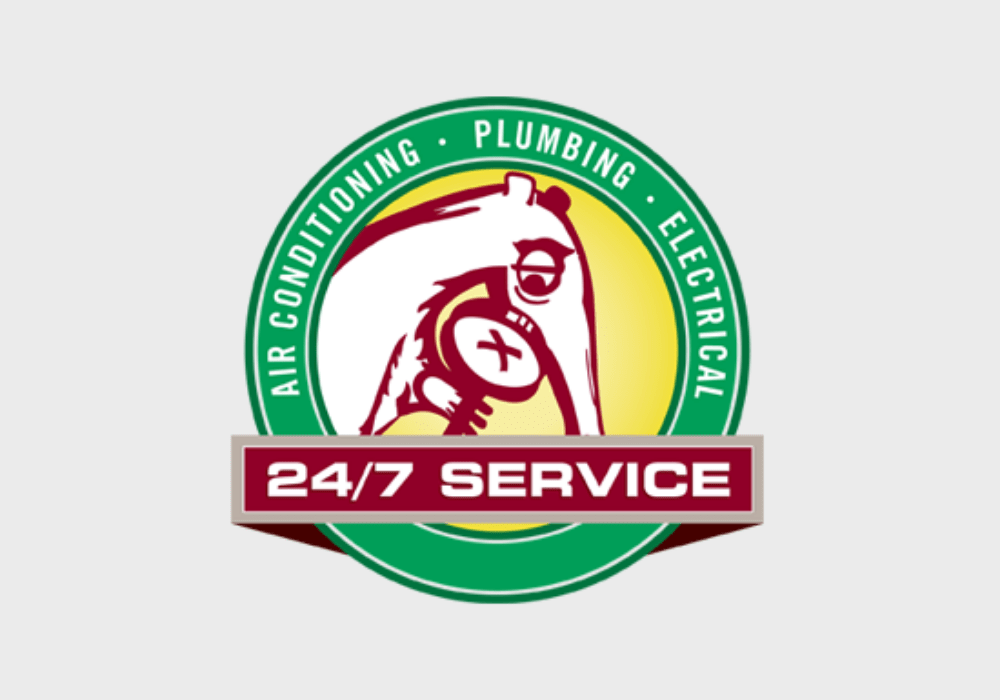 24/7 Emergency Service Available
We understand how critical plumbing emergencies can be, which is why ABC is available at any time of day to respond to those problems that just can't wait.
Even in the case of projects or tasks deemed less urgent, you can usually get on the schedule for a visit from one of our team members within a business day of contacting us.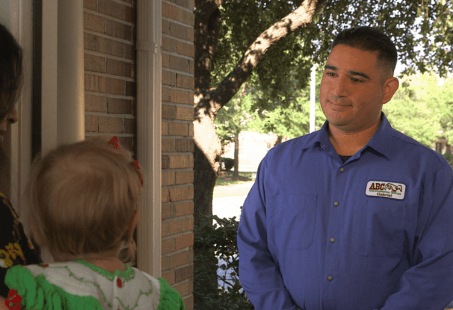 Get Started
We offer a full range of plumbing services.
Licenses, when paired with our extensive in-house training, ensure a level of accountability and expertise which consistently allows us to exceed our customers' expectations. You can rest assured knowing that all the work completed by our plumbing team is managed by a licensed Master Plumber. Our plumbing experts are equipped to perform maintenance, installations, repairs and any other types of projects you either don't have the time for or realize are too large for you to handle on your own.
ABC's Warranties & Guarantees
As a company, we want our customers to be completely satisfied and happy with the service we provide. To ensure our work meets the highest standards, not just after installation, but months down the road, ABC offers customers a one-year, money back guarantee on our plumbing services.
This warranty means that we will head back to your home to fix any problems you are having within twelve months of installation—at no cost to you. We can also issue you a refund if you aren't completely satisfied with your purchase. ABC customers may be eligible for an additional warranty, depending on the manufacturer of the product you purchased and what kind of work you had done.
Frequently Asked Questions
My water bill is higher than normal. Why is that?
Seeing a spike in your water bill can be alarming, especially if you aren't quite sure what caused the added expense. It could be from a running toilet, which could increase your bill by up to $100 over the course of a year. An expensive water bill can also be a sign that it's time to make repairs on a piece of hardware, such as a leaky faucet, which can be responsible for up to 300 gallons of water wasted.
Are you hoping to troubleshoot an unusually high water bill on your own? The first place you should do is take a closer look at your outside faucets. If one faucet isn't completely turned off, you could be wasting up to a gallon of water a day. These issues are often hard to spot because hoses are usually attached to these outdoor faucets.
Another common culprit for water waste is inside your toilet bowl where your flapper is located. Over time, these parts can become worn, which could be the reason your toilet might be running.
Another common problem area is your sprinkler system. Walk by your stations to see if any of your heads are broken or damaged. After a full cycle, inspect your lawn for for areas where water might be collecting. Puddled water often indicates that it's time to adjust the watering time for each station, or you may have a leak in your system. If you have checked all these spots but still can't tell what's going on, or if you need an expert's assistance, give us a call. Our plumbers and irrigation experts will be more than happy to serve you and advise you on next steps.
Can ABC plumbers install plumbing equipment for me?
Of course! ABC can install and repair any appliance that runs on water, including toilets, sinks, water heaters, water softeners and garbage disposals. Finally ready to replace that outdated fixture in the downstairs restroom? Give us a call, and we can help you out with that, too! It's not uncommon for homeowners to purchase plumbing equipment, only to realize they're not entirely sure how to install it. We've got a team of experts that would be more than happy to get the job done.
Perhaps you need an honest second opinion to decide if a piece of hardware should be repaired or replaced. We're here to give you sound advice, if and when you need it, so you can make an informed decision.
What are some things I can do to handle a clogged or slow drain?
Unclogging a drain is quite possibly the #1 plumbing issue a homeowner has to deal with. If you'd like to try the DIY route before calling in the pros, here are some ways you might be able to address the problem:
Remove the drain's plug from your tub or sink. Use a flashlight to perform a visual inspection to see and remove any obvious obstructions (hair, a kid's toy or other built-up debris).
Carefully pour a small amount of enzyme-based drain opener down your pipes, which may remove obstructions you can't see which are further down.
Follow the directions on the label of the drain opener or run a slow stream of hot water to see if the drain is now clear.
If you still have a slow or clogged sink or tub, try using an auger to break up what's causing your problem. Make sure to be very careful doing so, since many homeowners can accidentally do more damage with these tools than what they set out originally to fix.
By the time an auger is needed, most homeowners realize the issue is above their capabilities, so they contact a professional. When you call an experienced plumber, you benefit from having the procedure performed correctly, usually much faster than if you had tried to do it on your own.
What if the plumber takes longer on my plumbing project or repair than originally anticipated?
Even our most experienced and skilled plumbers can face an unforeseen issue that can add time and cost to a plumbing repair or project. In these unique cases, we will provide you with an updated timeline and estimate so that you can approve any additional costs before we get started.
If our plumbers realize the team will not be able to complete a project until the following day, making it inconvenient for you to manage your everyday routine, we will gladly arrange for you and your family to stay at a hotel, at no cost to you. This feature is a part of our Comfort Guarantee, which ABC offers in addition to the one-year guarantee on all parts and labor and any other manufacturer warranties.
Get Started
We offer a full range of plumbing services.
Additional Plumbing Service Areas in San Antonio
ABC serves many surrounding communities, including, but not limited to:
What Our Customers Are Saying
"One of the few times that I felt like a company had my best interest. After realizing that I was going to need a new water heater, Santiago told me "I'll go pick it up for you if you want to buy your own to save money". Which I thought was great, Santiago told me he had other jobs for the day, but promised to come back that day so my family had hot water. This process started at around 9 AM, Santiago, true to his word made it back around 5:30 and finished around 8 that night. ABC and Santiago will be my new go to company for plumbing."
Monica Castillo
9/30/2021
"We have had ABC Pest Control for 20 years. We decided to try their plumbing service to replace our water heater. They were so fast to send someone out to the house within a couple of hours. Santiago did a great job. He was very professional, worked all day to remove our old water heater and worked very hard to get everything just right. He answered all of our questions and truly exceeded our expectations. We highly recommend ABC's plumbing service and their pest control is excellent too."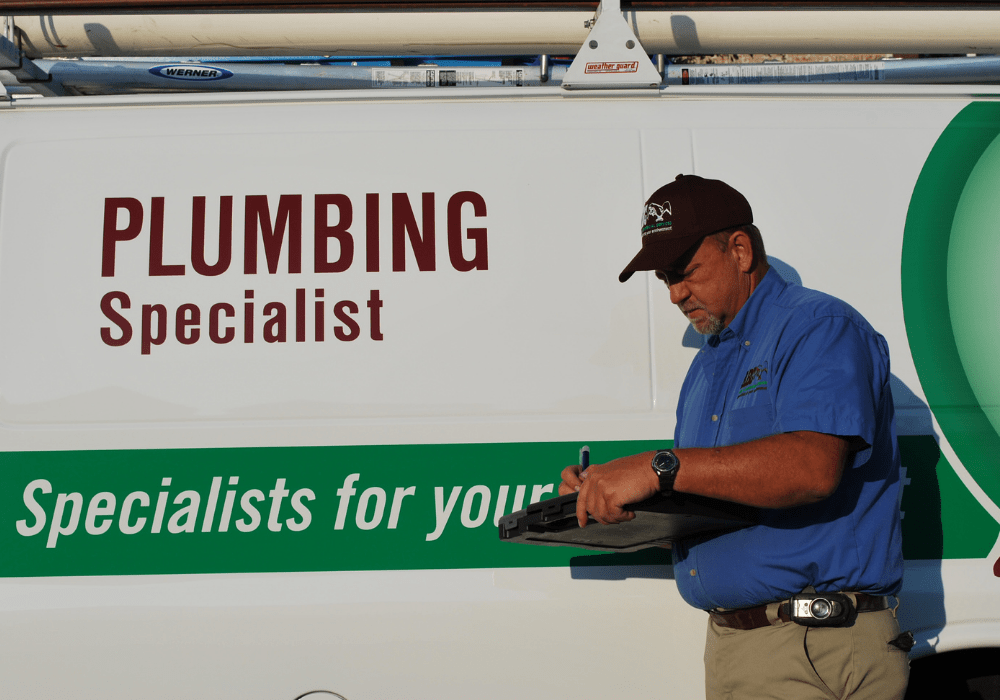 Need Plumbing Services For Your Business?
We understand that businesses have different needs than residences. That's why we have specially trained technicians who can service your business.
ABC's Complete List of Home Services In San Antonio
Why deal with multiple service providers when ABC can do it all?