Plumber in Bulverde, TX
A clogged toilet. A slow drain. A leak. Plumbing problems and projects can disrupt your daily life and waste water, leading to spikes in your monthly bill. Whether it's a minor annoyance or a full-blown emergency, contact ABC Home & Commercial Services. Our licensed plumbers in Bulverde are available 24/7 and can help with repairs, installations and anything in between.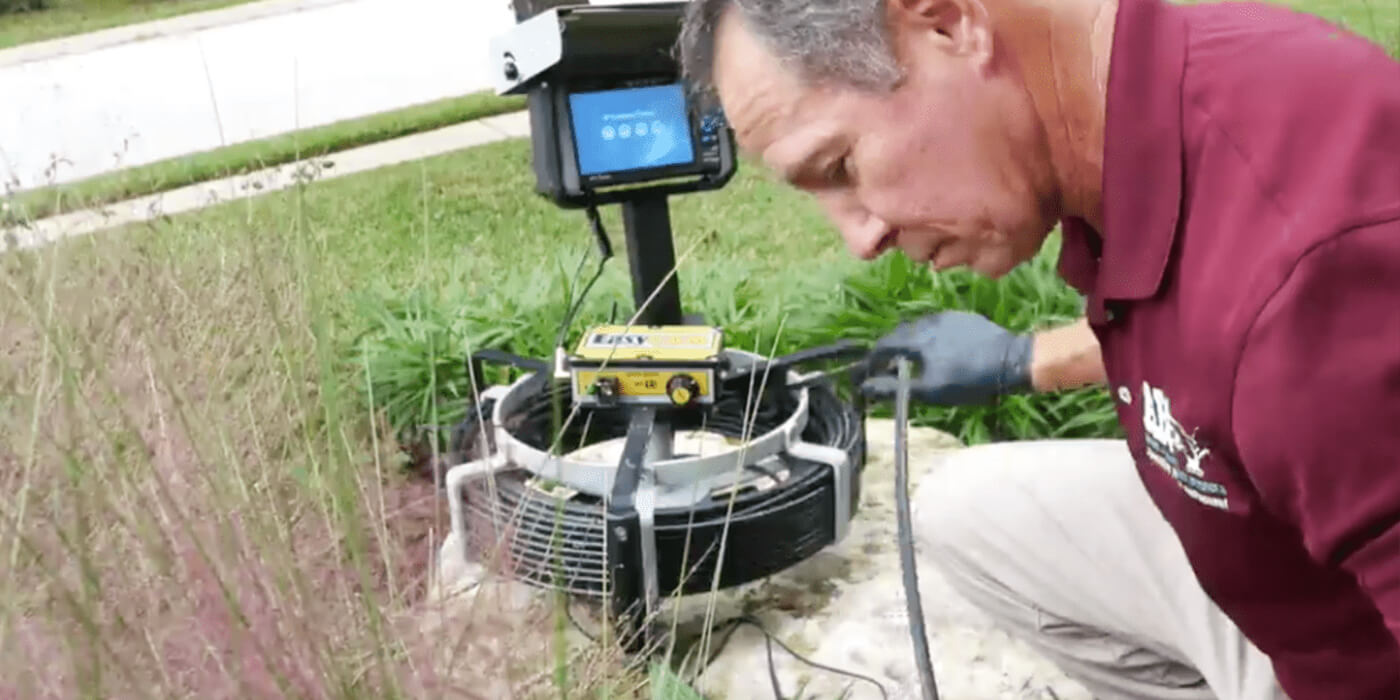 Download Transcript
Expert & Reliable Plumbing Services
As a full-service provider, you can rely on ABC for all of your plumbing needs. Whether you're irritated with a smaller problem like a leaky faucet or concerned about a larger issue like a slab leak, our professionals can help.
When in search of a reliable plumber, Bulverde homeowners know they can count on ABC to get the job done right the first time. We commonly help homeowners with the following plumbing problems:
unclogging even the most stubborn blockages from toilets, sinks and drains;
fixing leaking pipes or dripping faucets;
repairing plumbing equipment, such as toilets, water heaters, garbage disposals and water treatment systems;
replacing faucets and fixtures with newer versions;
promptly addressing gas or water leaks to prevent hazards or property damage;
resolving problems with water-consuming kitchen appliances, such as dishwashers, refrigerators and ice makers;
troubleshooting sprinkler systems leaks or malfunctions through backflow testing and
using advanced video technology to pinpoint blockages in sewer lines and drains.
The ABC Process
1. Contact ABC
When you contact us, we will schedule a service call to evaluate the problem. For emergencies, we will send a pro to your home as soon as possible.
2. Get An Estimate
We'll provide you with an estimate for all needed services. Once we get your approval, our pros will get right to work.
3. Perform Services
We will work quickly to perform the desired services. At the end of your service call, we'll update you on what we did and any other needed follow-up.
4. Comfort Guarantee
If you are unhappy with our work, let us know and we will send someone back to your home to make things right at no additional cost.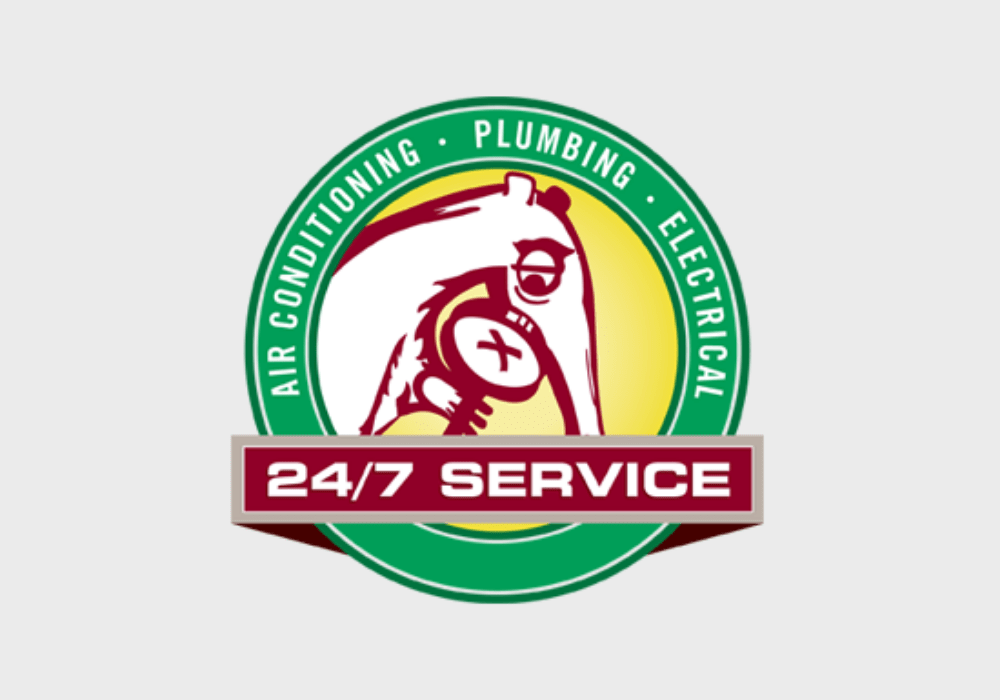 24/7 Emergency Service Available
We understand that if you're having a plumbing emergency, you just can't wait. ABC has licensed plumbers available 24/7 and we make every effort to send a specialist to your home promptly. Contact us and we will let you know when we can get started on all needed repairs.
We also understand that plumbing problems that aren't as urgent can still cause problems in your day-to-day life. This is why we do everything we can to get you on our calendar for more minor repairs and projects within just a few business days.
Our plumbers in Bulverde are available 24/7 for plumbing emergencies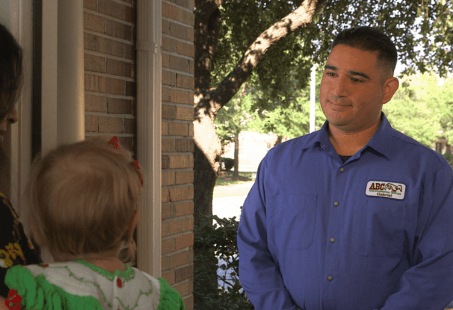 Get Started
We offer a full range of plumbing services.
All of ABC's plumbers hold licenses and are supervised by a Master Plumber. To supplement their licensing, all specialists go through an extensive in-house training program. When you reach out to ABC for plumbing services in Bulverde, you can feel confident that any specialist who arrives at your home will be fully equipped to handle any plumbing repair or project you have in mind. Our pros can also install newer, more efficient equipment to make your life easier.
ABC's Warranties & Guarantees
ABC stands by the plumbing work we provide in Comal County. We want our customers to be completely satisfied, which is why we offer a one year warranty on the work you ask our plumbers to do. If you are unsatisfied for whatever reason, reach out to us and we will send a specialist back to your home at no additional cost.
Some manufacturers offer additional warranties on their products, in addition to ABC's satisfaction guarantee.
Frequently Asked Questions
My water bill is higher than normal. What is going on?
It can be quite alarming when you receive a high water bill out of the blue, especially when you have no idea why. Many homeowners are surprised to learn that there are actually a number of small plumbing problems that can add up to significant water waste. For example, a leaking faucet can drip, drip, drip away a gallon of water a day. Furthermore, a running toilet can lead to a $100 increase in your bill over the course of a year.
If you want to get to the bottom of your costly bill, we recommend starting with checking any faucets or spigots that are located outside of your home. Because you don't use these fixtures as frequently, you may not realize there is a problem until you get the water bill.
If you believe that a running toilet is contributing to the increase in your water bill, try taking a look inside the toilet bowl where the flapper is located. Over time, flappers can wear out which can lead to a running toilet. If your flapper is in poor condition, it will need to be replaced.
Another common problem area is your sprinklers. Take a walk around your yard and examine your sprinkler heads to see if any of them are broken or damaged. After a full cycle, look to see if there are any waterlogged areas. Pooled water usually means that you need to modify the watering time for that station. However, it could also mean that there is a leak somewhere in the system. If you have gone through these steps and can't seem to find what might be going on, contact ABC. Our specialists will be able to quickly get to the bottom of your issue, and then get work on making any needed repairs. With ABC on the case, you'll have more free time to run errands, take the family to Natural Bridge Caverns or otherwise spend your day.
Can ABC plumbers install new plumbing equipment for me?
While the majority of our calls involve making repairs, our specialists are fully equipped to install any new plumbing equipment you have purchased. We understand that you may have underestimated the time, energy and expertise that was necessary to install your new equipment, and that new plumbing fixture may be collecting dust in the box. Fortunately, our licensed plumbers can install your new showerhead, sink, faucet, toilet, garbage disposal, water heater or other appliance that uses water. When a licensed plumber installs your new plumbing, you can have peace of mind that everything will be working just as it should.
What are some things I can do if I have a slow or clogged drain?
When water won't drain properly down your sink, tub or drain, you probably wonder whether you can address the issue on your own. If you'd like to attempt to clear the blockage yourself before contacting a plumber, you can:
Remove the plunger or stopper out of the drain in your tub or sink. Then, use a flashlight to inspect the drain for any blockages, such as a buildup of hair or a foreign object. If you find any obvious debris that is causing the clog, you can carefully remove it.
Slowly pour a small amount of enzyme-based drain opener down your pipes to see if this helps clear any blockages that are further down the drain. You can also try turning the faucet on hot and letting a slow stream of water go down down your drain to see if that helps at all.
If the drain is still slow or clogged, you can try using an auger to clear the blockage. Be careful with this specialized tool, as even handy homeowners can wind up causing more damage instead of resolving the problem.
Typically, by the time a homeowner is reaching for the auger, it's easier to contact a licensed plumber to clear the blockage. When a professional takes care of a clogged drain, you'll have peace of mind in knowing that the problem was addressed correctly and everything is working just as it should. Also, you'll save yourself some precious time, so you can go hiking through Guadalupe River State Park, take the kids to Bulverde Community Park or simply relax at home instead of spending the day worrying about your plumbing.
What happens if something goes wrong when you are working on my plumbing?
On rare occasions, one of our plumbers will come across a problem that turns out to more involved than what was originally anticipated. In these cases, we will provide an updated estimate and timeline for all necessary repairs. Once we receive your approval, we will move forward.
If this expanded scope of work means that we will not be able to finish the work until the following day and you aren't capable of going about your normal routine, we can arrange a stay for you and your family at a nearby hotel, at no additional cost to you. This is a part of our Comfort Guarantee, which also includes a one-year warranty on our plumbing work.
Why should I contact ABC for plumbing services?
Our customers say they hire ABC plumbers in Bulverde because of our strong reputation in the community. We have a thorough hiring process in place, which includes a criminal background check and a drug test, so you can feel safe having ABC on your property. In addition to being licensed, our plumbers go through an in-house training program so they are fully-equipped for any plumbing repair or project you may need.
Not only can you rely on our specialists to diagnose and repair your plumbing problems quickly, but you can also count on them to be courteous and professional. As a family-run business, one of our values is that we treat our customers' homes as if they were our own. Any ABC specialist who performs work at your home will leave it in better condition than how they found it.
Get Started
We offer a full range of plumbing services.
Additional Plumbing Service Areas in San Antonio
ABC serves many surrounding communities, including, but not limited to:
What Our Customers Are Saying
"One of the few times that I felt like a company had my best interest. After realizing that I was going to need a new water heater, Santiago told me "I'll go pick it up for you if you want to buy your own to save money". Which I thought was great, Santiago told me he had other jobs for the day, but promised to come back that day so my family had hot water. This process started at around 9 AM, Santiago, true to his word made it back around 5:30 and finished around 8 that night. ABC and Santiago will be my new go to company for plumbing."
Monica Castillo
9/30/2021
"We have had ABC Pest Control for 20 years. We decided to try their plumbing service to replace our water heater. They were so fast to send someone out to the house within a couple of hours. Santiago did a great job. He was very professional, worked all day to remove our old water heater and worked very hard to get everything just right. He answered all of our questions and truly exceeded our expectations. We highly recommend ABC's plumbing service and their pest control is excellent too."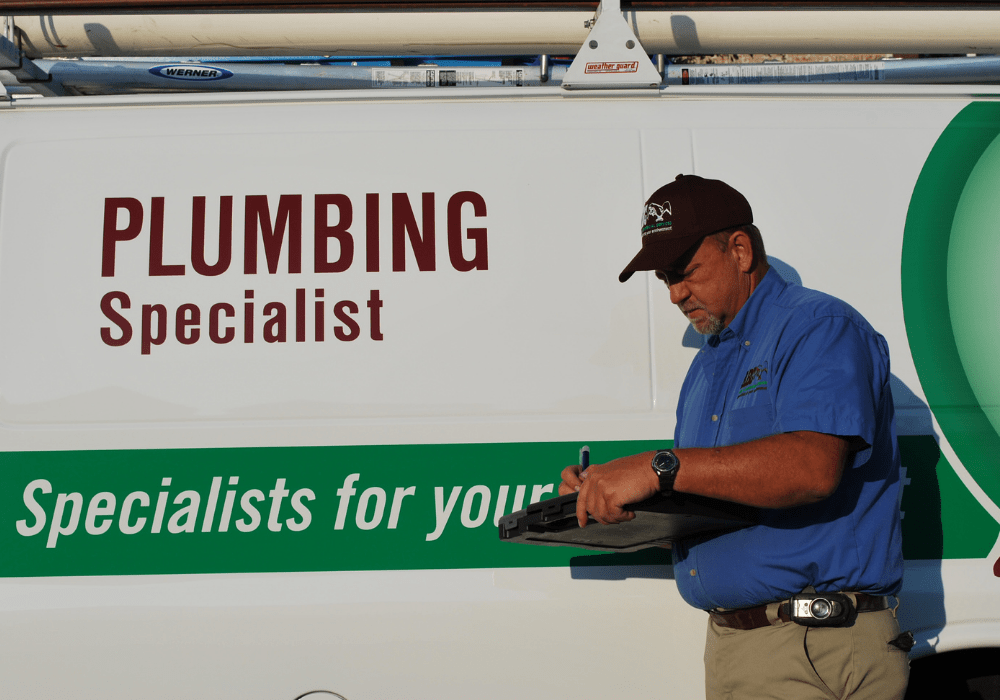 Need Plumbing Services For Your Business?
We understand that businesses have different needs than residences. That's why we have specially trained technicians who can service your business.
ABC's Complete List of Home Services In San Antonio
Why deal with multiple service providers when ABC can do it all?