Plumber in Converse, TX
Some plumbing issues can wait a day or two, but when the toilet starts overflowing or you have a leaking water heater, you want plumbing help fast. Instead of trying to fix it yourself, trust the experts at ABC Home & Commercial Service to help. Our licensed plumbers in Converse can quickly diagnose and fix any plumbing problem.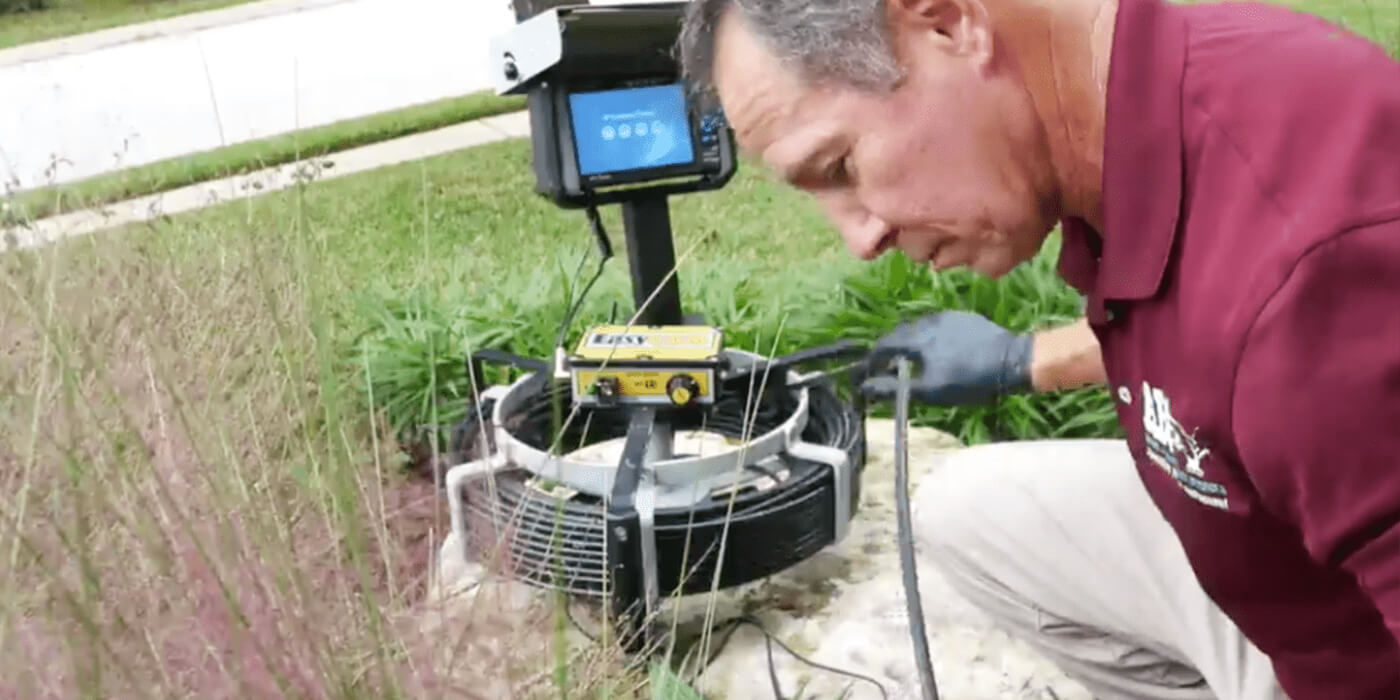 Download Transcript
Expert & Reliable Plumbing Services
One of the reasons why Converse residents contact us for plumbing help is that we are a full-service provider. Whether you suspect you have a slab leak or you're annoyed with a running toilet, we have you covered.
When looking for a plumber, Converse area homeowners trust that our specialists can get the job done quickly and correctly the first time. We frequently help homeowners with:
Repairing leaking pipes and fixing dripping faucets
Unclogging stubborn blockages in toilets, sinks and drains
Making repairs to or repairing plumbing equipment such as water heaters, garbage disposals, toilets or water treatment systems
Fixing gas or water leaks to prevent any potential hazards or property damage
Resolving plumbing-related issues with kitchen appliances, such as dishwashers, refrigerators or ice makers
Updating the look of kitchens or bathrooms by replacing old faucets and fixtures with newer versions
Pinpointing any issues with your sprinkler systems through back flow testing
Using advanced video technology to locate blockages in drains and sewer lines
The ABC Process
1. Contact ABC
When you contact us, we will schedule a service call to evaluate the problem. For emergencies, we will send a pro to your home as soon as possible.
2. Get An Estimate
We'll provide you with an estimate for all needed services. Once we get your approval, our pros will get right to work.
3. Perform Services
We will work quickly to perform the desired services. At the end of your service call, we'll update you on what we did and any other needed follow-up.
4. Comfort Guarantee
If you are unhappy with our work, let us know and we will send someone back to your home to make things right at no additional cost.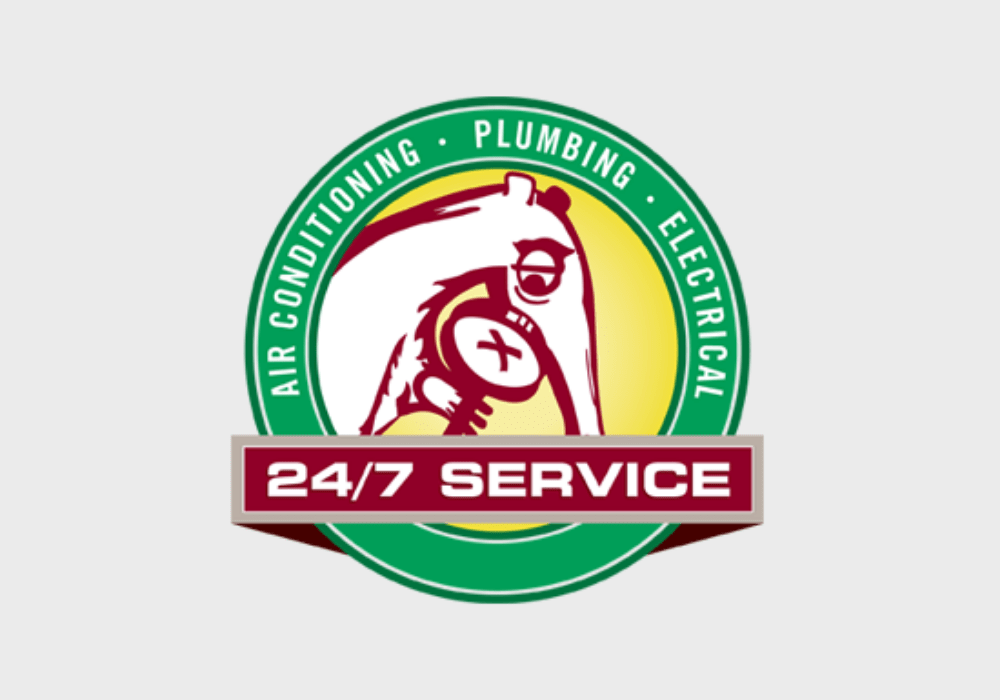 24/7 Emergency Service Available
We understand how urgent plumbing problems can be. If you're having a plumbing emergency, no matter what time of day or night, contact us. We will send a plumber your way as quickly as possible.
We also understand plumbing problems that aren't emergencies are still a disruption to your normal routine. For that reason, we do our very best to get you on our schedule within one business day.
Get Started
We offer a full range of plumbing services.
All of our plumbers are licensed and go through an extensive training program so that they are fully prepared for any plumbing issues or projects you may have when they arrive at your home. All of the work completed by ABC specialists is overseen by a licensed Master Plumber. Our customers know that they can trust us for any plumbing service, including repairs, installation and any other type of project you don't have the time or energy to handle on your own.
ABC's Warranties & Guarantees
As a company, we want our customers to be completely satisfied with any of the services that we offer. To ensure our work meets the highest standards, not just after installation but further down the road as well, ABC offers our customers a one year, money-back guarantee on our plumbing services.
If you are unhappy with our services within one year of installation, we will come back at no additional cost to fix any problems. Additionally, we can issue you a refund if you aren't completely satisfied with our services. On top of the warranty we offer, ABC customers may also be eligible for a warranty offered by the manufacturer, depending on the product you purchased and the work you had done.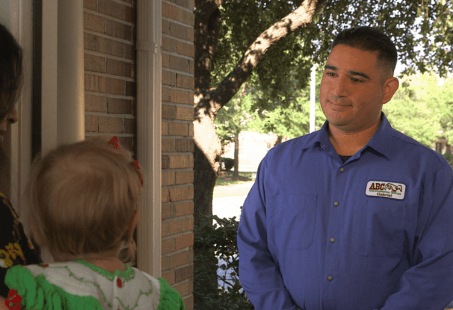 Get Started
We offer a full range of plumbing services.
Frequently Asked Questions
My water bill is higher than normal. What is going on?
When you receive your monthly bill and see that it is much higher than normal, it can be concerning, especially if you don't have a clear answer as to why the cost has increased. Homeowners are often surprised to learn that some seemingly small problems can actually result in a higher-than-average water bill. For example, a running toilet can lead to an increase in your bill by $100 over the course of a year. A more costly bill could also mean it's time to make repairs to fixtures, such as dealing with a leaky faucet.
If you want to determine why your water bill is so expensive, we recommend starting with hose spigots and faucets that are located outside of the home. If a faucet isn't completely turned off, it can waste up to a gallon of water a day.
If you suspect that a running toilet is the cause of your expensive water bill, try taking a look inside your toilet bowl where the flapper is located. Like other plumbing components, your flapper will become worn down over time and may need to be replaced.
Another common problem for Converse residents is their irrigation system. We recommend taking a walk around your yard to inspect your sprinkler heads to see if any of them are damaged or broken. After a full cycle, check your lawn for any areas that are waterlogged. Pooling water often indicates that you should adjust the watering time for each station. It could also indicate that there is a leak somewhere in your system. If you can't seem to locate the problem after inspecting your plumbing equipment, our specialists can help. Our plumbers are highly trained to be able to pinpoint the root of the problem and the cause of your costly water bill.
Can ABC plumbers install new plumbing equipment for me?
ABC's specialists can install and repair toilets, water heaters, sinks, water softeners, garbage disposals and any other appliance that runs on water. We have found that homeowners think installing new plumbing equipment will be simple, only to realize there is much more involved than they originally thought. Our team of highly-trained professionals can get your new plumbing installed quickly and correctly, so you have more free time to take the kids to Pickrell Park or go on a hike in Crescent Bend Nature Park.
Our customers can also trust us for an honest opinion on whether it would be more cost-efficient to repair or replace a piece of plumbing that has been malfunctioning on a more frequent basis.
What are some things I can do to handle a slow or clogged drain?
All homeowners will deal with a slow or blocked drain at one point or another. If you'd like to try to fix this annoying issue before calling in the pros, here are some ways you may be able to fix the problem:
Remove the drain's plug from your sink or tub and use a flashlight to perform a visual inspection. If you notice anything, like a kid's toy, a buildup of hair or some other debris, you can remove these obstructions.
Pour a small amount of enzyme-based drain opener down your pipes. This can help clear up any blockages that are located further down the drain. Follow the directions on the label of the drain opener. You can also run a slow stream of hot water down the drain to see if the drain has been clear.
If you notice that the drain is still slow or clogged, you can use an auger to break up the issue. Be very careful when using these specialized tools, especially if you don't have much experience with one of these devices. If proper precautions are not taken, a homeowner can end up causing more damage instead of fixing the problem.
By the time a homeowner is searching for an auger to fix their problem, contacting a specialist is typically the easiest way to solve the problem. When you get in touch with a licensed plumber, you can have peace of mind knowing the issue will be resolved by an expert and save yourself time in the process.
What if the plumber takes longer on my project or repair than originally anticipated?
Although it is rare, even our most skilled and experienced plumbers in Converse may come across an issue that is larger than originally anticipated. In these unique circumstances, we will provide you with an updated timeline and estimate for an expanded set of services to make sure we are making all needed repairs.
If this expanded scope of work means that we will not be able to finish the project until the following day and you will not be able to go about your everyday routine, we would be happy to arrange a stay at a hotel for your family, at no cost to you. This is part of our Comfort Guarantee, which also includes a one-year warranty on all parts and labor.
Get Started
We offer a full range of plumbing services.
Additional Plumbing Service Areas in San Antonio
ABC serves many surrounding communities, including, but not limited to:
What Our Customers Are Saying
"One of the few times that I felt like a company had my best interest. After realizing that I was going to need a new water heater, Santiago told me "I'll go pick it up for you if you want to buy your own to save money". Which I thought was great, Santiago told me he had other jobs for the day, but promised to come back that day so my family had hot water. This process started at around 9 AM, Santiago, true to his word made it back around 5:30 and finished around 8 that night. ABC and Santiago will be my new go to company for plumbing."
Monica Castillo
9/30/2021
"We have had ABC Pest Control for 20 years. We decided to try their plumbing service to replace our water heater. They were so fast to send someone out to the house within a couple of hours. Santiago did a great job. He was very professional, worked all day to remove our old water heater and worked very hard to get everything just right. He answered all of our questions and truly exceeded our expectations. We highly recommend ABC's plumbing service and their pest control is excellent too."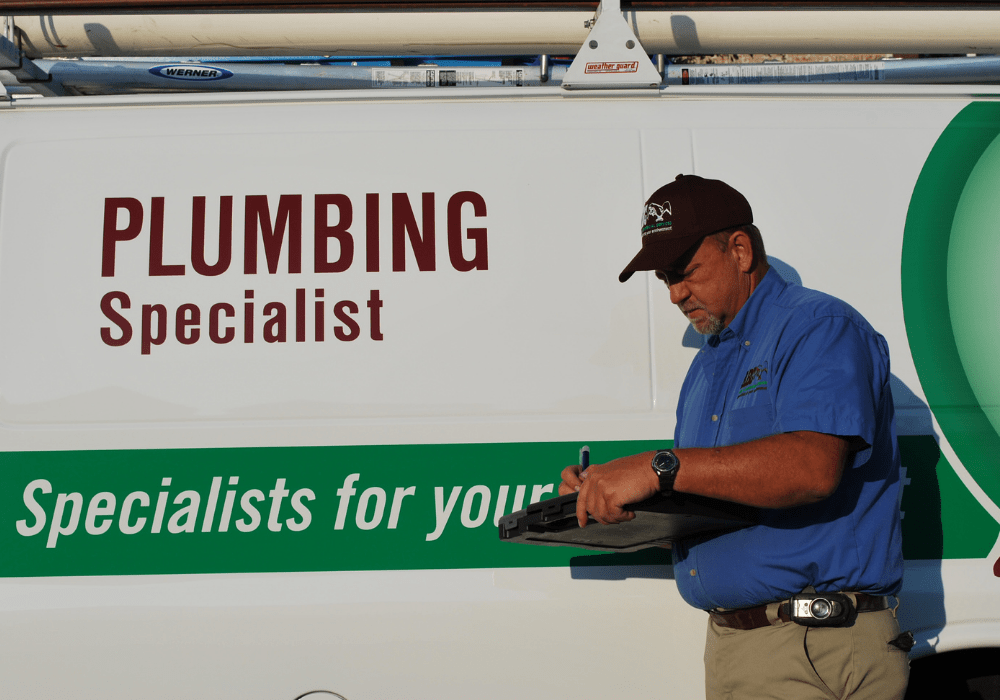 Need Plumbing Services For Your Business?
We understand that businesses have different needs than residences. That's why we have specially trained technicians who can service your business.
ABC's Complete List of Home Services In San Antonio
Why deal with multiple service providers when ABC can do it all?