Water Quality in San Antonio, TX
Want better tasting water, lower energy bills, and efficiently operating appliances? Whether you're looking for water softeners, water treatment services, or improved water quality in San Antonio, ABC can do the work. Our pros will help perfect your water and your family.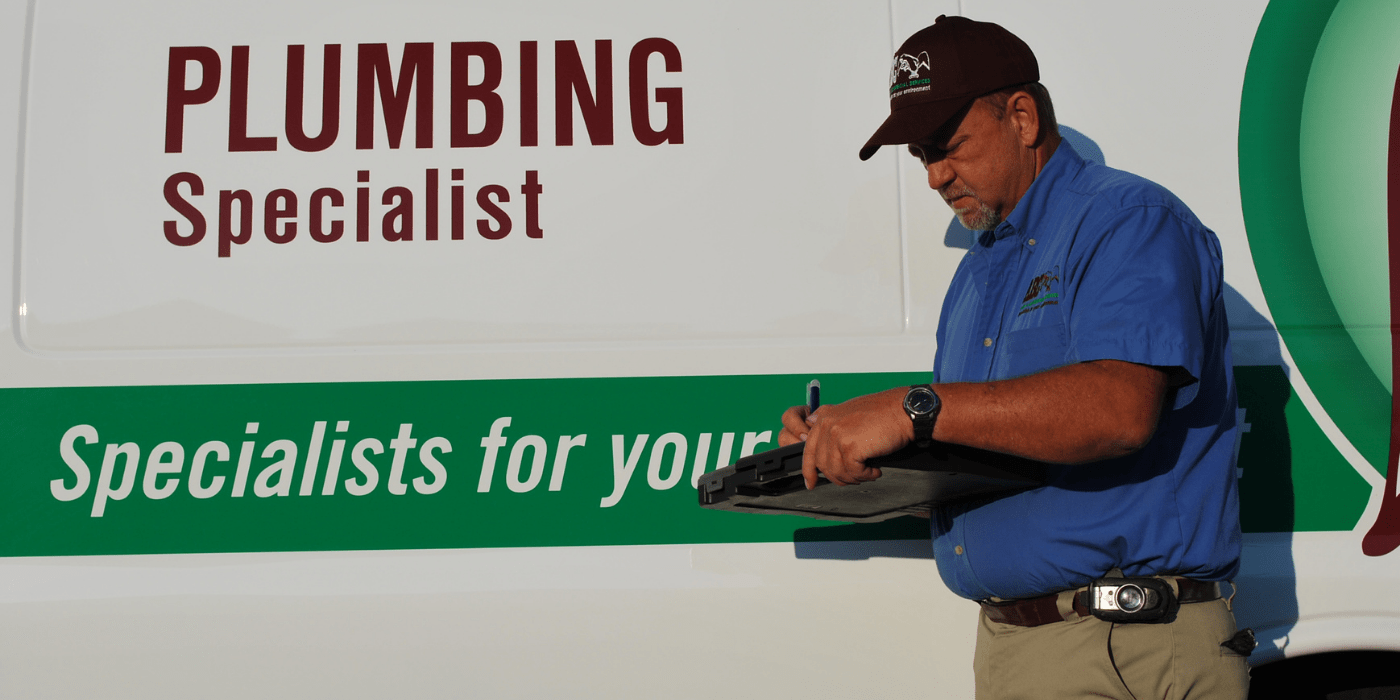 Expert & Reliable Water Quality Services
Some water quality problems we can help you eliminate at your home are:
Hard water
High iron content (red staining)
Contaminants
Foul taste & odor
Trihalomethanes
Chlorinated water
Acidic water
Turbidity
High TDS levels
Bacteria
Chloroforms
E. coli
The ABC Process
1. Contact ABC
When you contact us, we will schedule an inspection to get an understanding of the problem. In some cases, we can give you a quote over the phone.
2. Get An Estimate
We'll provide you with an estimate for all needed services. Once we get your approval, we'll get you on the schedule for your service call.
3. Perform Service
Once we arrive at your home, we will work quickly to perform the desired services.
4. Follow-Up
We will update you on the work we performed and provide any helpful follow-up instructions or other guidance.
Our water quality specialists offer the highest quality water treatment and purification products with the most comprehensive warranties in the industry — and it's all backed by the experience and knowledge you've come to expect from ABC! We pride ourselves on offering products and services that fit both your budget and your specific water treatment needs.
Want to save 29% on your water heater bill? Get sustainable and clean water from the most energy efficient softeners on the market. Our products can reduce chlorine taste and odor, extend resin life, and help you save money on your utilities.
The water in your home may have several issues that need to be corrected, from hardness (mineral deposits) and turbidity (suspended dirt) to bad tastes and smells (chlorine odor). Your water may also contain things you can't even see — nitrates or other potentially harmful contaminants. If your water looks, tastes or smells bad, remedying the water at each tap as well as providing the best, purest drinking water is the answer. A whole home water solution from ABC includes a water conditioner and drinking water solution that is customized to fit your needs.
Ordinary tap water can contain dissolved metals, including lead, aluminum, ammonia, nitrates, pesticides, and other hard to remove impurities. It may contain nitrates, chlorine and mineral salts. Your tap water could also contain other undesirable substances such as sulfates, mercury, asbestos, pesticides, and arsenic. Our specialists can get you cleaner, clearer drinking water with our drinking water purification systems.
Many people in San Antonio still depend on wells for their drinking water. If a well is located and constructed correctly, it can be a source of good drinking water for decades. However, unlike water supplies in large municipal and urban centers, there are often no regulations pertaining to the quality of private water supplies. 60% of potential water contaminants are not currently regulated by the EPA! Without a proper water test, you can't know that your water isn't going to make you or your family sick. Schedule a free consultation with us for your well water today.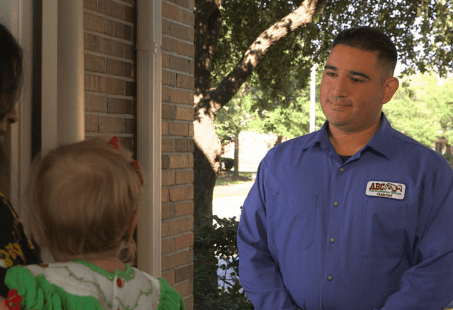 Get Started
We offer a full range of water quality services.
When you choose ABC for water quality work, you benefit from our in-house expertise in plumbing, electrical, and so much more. Why just call any plumber or electrician when you can have a licensed ABC professional taking care of your home?
All ABC employees undergo rigorous background checks and drug screening so that you can feel safe when we're at your property. In addition, our friendly and experienced service team always carries the appropriate licenses and certifications to perform work in your home.
Get Started
We offer a full range of water quality services.
What Our Customers Are Saying
"I use ABC for pest control, AC maintenance and Irrigation system repairs. What a great company! They are precise at scheduling and always arrive on time. This week we tackled a big job with a troubled Irrigation system and they sent Denim. His real name. He is polite and courteous and highly professional. He takes the time to address all your concerns and explains the process fully. Tremendous service!!!"
"My service technician Isaac is always on time. He texts and/or calls to let me know when he is on the way to my home. During a time were good customer service appears to be a rarity he is Always very polite and well-mannered. He asks me if there are any specific areas he need to pay a little bit more attention to. But this has been my experience with ABC Home & Commercial Services for over the last 3 years. I am very pleased with my services with them! I recommend ABC Home & Commercial Services to anyone looking for a respectful and dependable pest control company!"
Need Water Quality Services For Your Business?
The quality of the water at your business matters. We can advise you on what water filtration system will be best for you and your customers.
ABC's Complete List of Home Services in San Antonio
Why deal with multiple service providers when ABC can do it all?