Water Heater Repair & Installation in San Antonio, TX
Each month, almost 20 percent of your utility bill goes to providing your home with hot water. If you have a water heater problem, it's not just an inconvenience—leaking water can cause water damage and lead to structural problems. When it comes to water heater repairs and installation, San Antonio homeowners rely on ABC Home & Commercial Services. Our licensed plumbers provide fast, high-quality service so that you have reliable hot water again.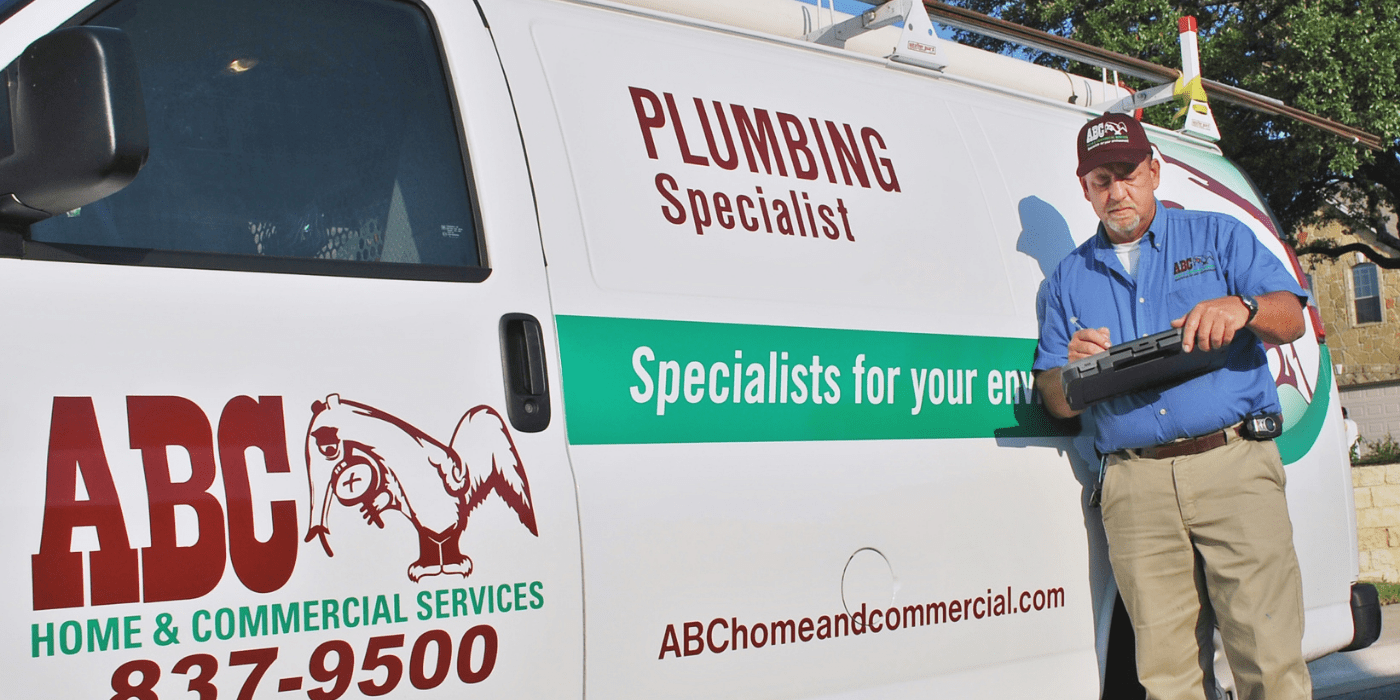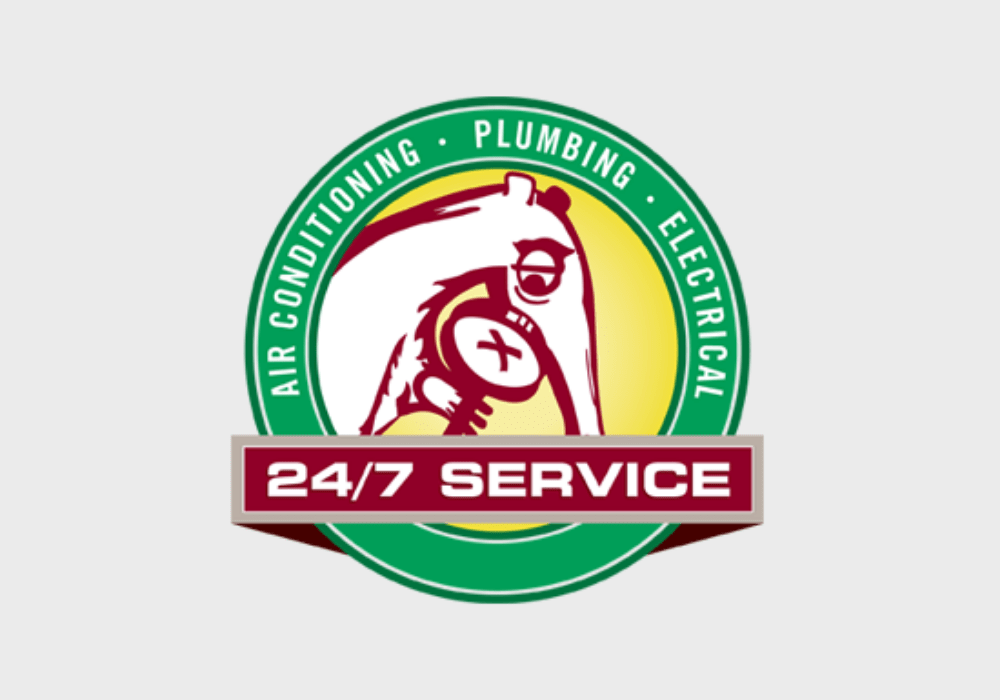 24/7 Emergency Service Available
We understand that some plumbing problems simply can't wait. That's why we offer our San Antonio customers round-the-clock services for any plumbing emergencies. For less urgent matters, we promise to do our best to get one of our plumbing experts to your home at the earliest available opportunity.
The ABC Process
1. Contact ABC
When you contact us, we will schedule a service call to evaluate the problem. For emergencies, we will send a pro to your home as soon as possible.
2. Get An Estimate
We'll provide you with an estimate for all needed services. Once we get your approval, our pros will get right to work.
3. Perform Services
We will work quickly to perform the desired services. At the end of your service call, we'll update you on what we did and any other needed follow-up.
4. Comfort Guarantee
If you are unhappy with our work, let us know and we will send someone back to your home to make things right at no additional cost.
ABC's plumbing pros can handle any type of water heater service you might need.
More specifically, our licensed plumbers can assist San Antonio homeowners with:
Water Heater Repairs
Our skilled and highly-trained technicians can resolve any issues you might be having with your existing water heater. Issues that we are called to area homes most frequently to resolve include:
A complete lack of hot water
Lower than normal water pressure
Water that is either hotter or cooler than desired
Water pooling near your tank
Strange noises coming from your unit, which might include popping or whining
Water with an unpleasant or atypical smell or a rusty color
Water Heater Installation
If you decide that you are ready to purchase a new system, or if you would like expert advice to make the difficult decision about whether to continue to make costly repairs on an existing unit, ABC can help. Our experts can provide you with a cost-benefit analysis to weigh the benefits of purchasing a more energy-efficient system versus repairing your existing water heater. We can also help you determine what size water heater would best fit your needs.
Have you wondered if you might benefit from a water softener? These devices can help prevent pipe corrosion, increase the efficiency of your washing machine and dishwasher and minimize any skin irritation you might experience with your tap water.
Water Heater Maintenance
Just like the other appliances in your home, your water heater benefits from regular care and preventative maintenance. If you have never performed any maintenance on your water heater, you are in the same boat as most homeowners. ABC's technicians can perform diagnostic tests on your water heater to spot any problems early on and avoid costly repairs. With regular maintenance, you'll be able to wait longer to replace your water heater, so it's a win-win.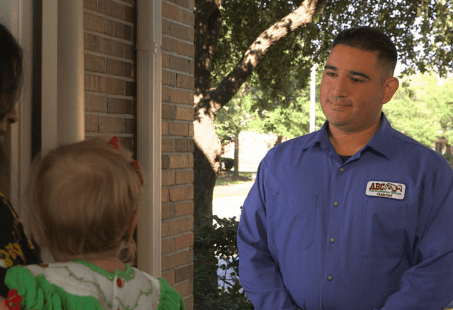 Get Started
We offer a full range of plumbing services.
While it always sounds like a good idea to learn enough to be able to repair your home appliances yourself, the truth is that few homeowners have the time to learn enough to be able to handle any kind of repair on their water heaters. Fixing water heater problems can be difficult, and even dangerous.
You can count on the knowledgeable plumbers at ABC to handle your water heater repairs anytime—day or night. Our customers in San Antonio tell us that they chose ABC for plumbing issues, as well as our wide range of home services, because we only hire the best in the business and conduct thorough background checks and drug testing on all our employees. We treat your home as we would our own, and we do our water heater repairs and installation quickly, so that you quickly resume your regular daily activities.
Frequently Asked Questions
How long can I expect my hot water heater to last?
If you keep in mind that there is some degree of variation, due to all the different types of systems currently on the market, you can generally expect that water heaters will last somewhere in between 8 and 12 years. Some of the variables which can factor into needing to replace your water heater sooner or later include the quality of the initial installation, the unit's location and design, how often it is maintained and the water quality in your city.
Regular maintenance will help prolong the service life of your system, and minor repairs, when done correctly, can address many of the more common problems homeowners tend to have with their water heater.
What do I need to know when deciding which type of water heater to install in my home?
When making the decision to invest in a new water heater, one of the primary concerns is making sure you select a unit which delivers enough hot water for all your household needs while being as energy efficient as possible. There are three primary types of water heaters: traditional tank heaters, tankless units and heat pump water heaters. The traditional variety stores water in a tank until it's needed, at which point the water is then heated. Tankless water heaters heat water on demand, while heat pump systems draw energy from the air to adjust your water temperature to your liking.
Although energy efficiency and size might be the biggest factors when purchasing a water heater, other considerations include cost, fuel type, space considerations and of course availability. Other features may include:
different gallons per hour (GPH) heating rates
digital displays
thermostats
automatic emergency shut-off
Energy Star certifications
direct vents
apps for mobile devices
power vents insulation
One other number you may want to pay attention to is the water heater's first-hour rating (FHR), which indicates the volume your unit can heat within that time period, if you have a full tank.
If you do opt for a more traditional water heating system, you'll need to choose a model with the right capacity to meet your needs. One, two or three-person households generally do fine with a smaller tank with a capacity of 30 to 40 gallons. A medium tank that holds between 60 and 80 gallons is best for a family of three to five. We generally recommend budgeting between 10 and 15 gallons per person to meet the requirements of your family. You may want to consult the Department of Energy's Sizing a New Water Heater calculator to get the most accurate sense of what size tank you'll need.
Although we service and install more traditional water heaters in San Antonio homes, our specialists may recommend a tankless system, since they are much more energy efficient than traditional counterparts, which adds up to significant savings over the long term. These units can also have a smaller footprint, since they do not store water, but produce heated water as needed. ABC is happy to help you determine whether to choose a traditional or tankless water heater for your home, and to help you evaluate your choices based on any manufacturer warranties, as well. Once you've made your decision, we can return to install your desired unit and perform any repairs or maintenance down the road.
What are the advantages of tankless units versus the traditional counterparts?
The most common type of water heater in San Antonio homes is the conventional tank water heater. Powered by either electric, natural gas or propane, these appliances can hold between 20 and 80 gallons of water.
If cost is the most important factor in your decision, you should know that tankless water heaters are still a bit more expensive than traditional models. Electric conventional models tend to have a higher price tag than those powered by gas. In general, tank water heaters require less maintenance than other varieties.
If you have a tight space or no floor space, you may want to choose a tankless water heater, since you can mount these units directly on a wall. Tankless water heaters only use about 30% to 50% of the energy when compared to conventional units. Tankless water heaters can also be powered by electricity, natural gas or liquid propane.
If neither of these options sounds like a good fit for you, you may want to learn more about heat pump water heaters. Up to three times more efficient than conventional systems, heat pump water heaters work well in hot climates like ours since they use outside air to bring your water to your desired temperature.
Will ABC offer me a warranty on water heater installation?
In addition to any warranties offered by the manufacturer, ABC extends a one-year, money-back guarantee on installation services to our customers. What this means is that we will return to your home to address any issues you might encounter during the first twelve months after your water heater is installed. In addition, we can handle any problems related to the installation itself if you are unhappy with the work performed by our technicians.
Get Started
We offer a full range of plumbing services.
More Plumbing Solutions in San Antonio
What Our Customers Are Saying
"One of the few times that I felt like a company had my best interest. After realizing that I was going to need a new water heater, Santiago told me "I'll go pick it up for you if you want to buy your own to save money". Which I thought was great, Santiago told me he had other jobs for the day, but promised to come back that day so my family had hot water. This process started at around 9 AM, Santiago, true to his word made it back around 5:30 and finished around 8 that night. ABC and Santiago will be my new go to company for plumbing."
Monica Castillo
9/30/2021
"We have had ABC Pest Control for 20 years. We decided to try their plumbing service to replace our water heater. They were so fast to send someone out to the house within a couple of hours. Santiago did a great job. He was very professional, worked all day to remove our old water heater and worked very hard to get everything just right. He answered all of our questions and truly exceeded our expectations. We highly recommend ABC's plumbing service and their pest control is excellent too."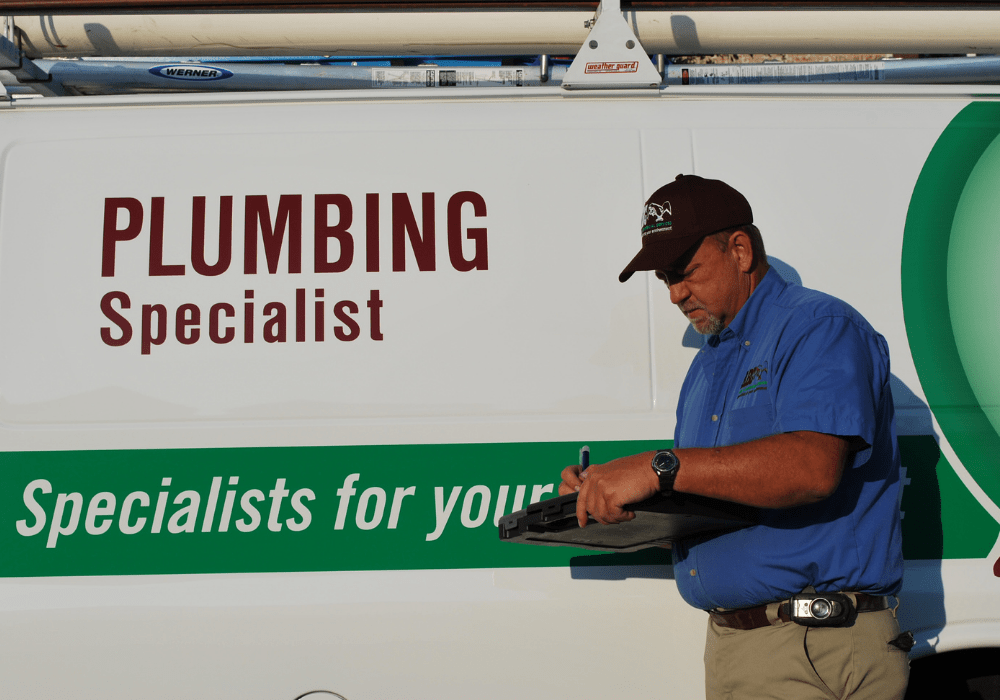 Need Plumbing Services For Your Business?
Don't let a plumbing problem slow your business down. We offer plumbing repair, replacement and installation services for commercial properties.
ABC's Complete List of Home Services in San Antonio
Why deal with multiple service providers when ABC can do it all?