Refrigerator Repair in San Antonio, TX
A lot of homeowners take their fridges for granted—that is, until they stop cooling or start having problems. These hardworking appliances are complicated machines, and fixing them often involves electrical and plumbing work, making them difficult and even dangerous to troubleshoot and fix without a professional. The specialists at ABC Home & Commercial Services perform refrigerator repair in San Antonio and can get your fridge working again quickly.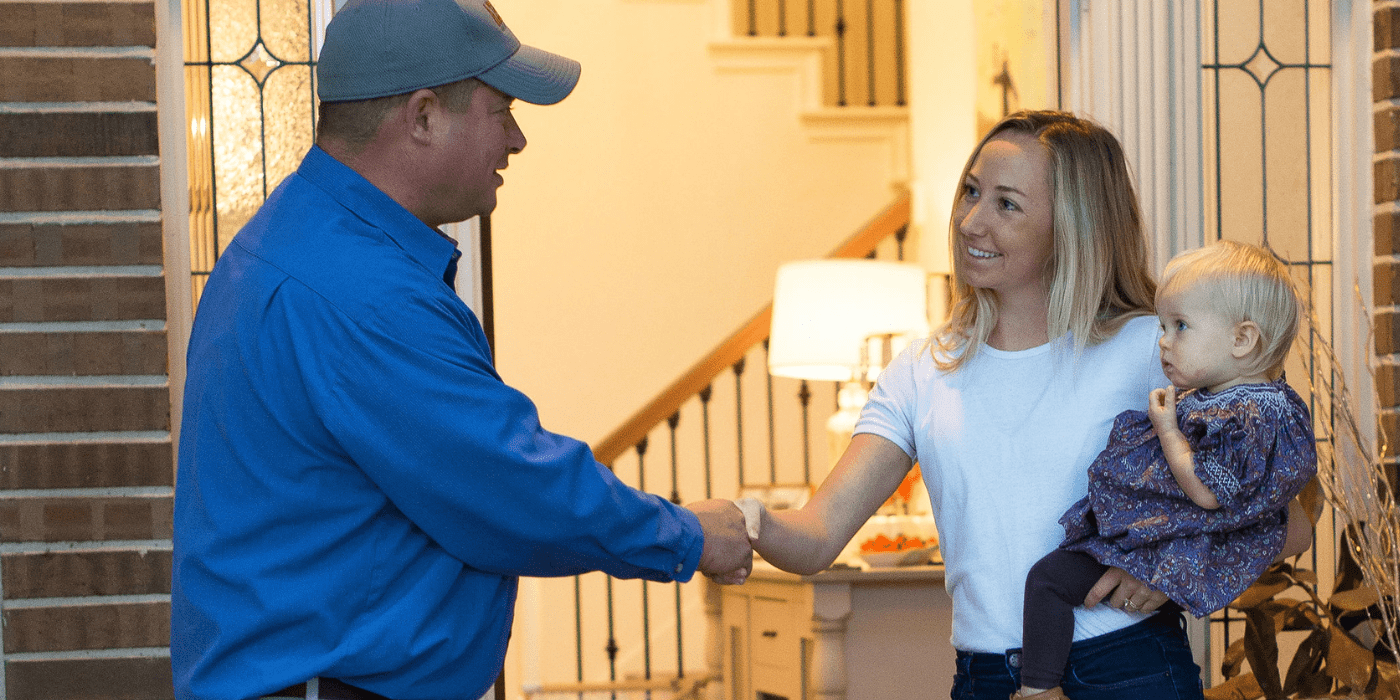 ABC's experienced appliance repair specialists can help with nearly any type of refrigerator repair San Antonio homeowners need. We work on almost all brands and can install, repair or replace any components for your fridge or freezer.
The most common issues we receive calls about include:
fridge or freezer not cool enough
frost or ice build-up
drips coming from the ceiling of the fridge
water leaking onto the floor
the compressor not running
the fridge constantly running or cycling too often
torn gaskets
door not closing or a fridge being off balance
water dispenser not working
food freezing in the fridge
ice maker overflowing
Common parts we work on include:
motors
defrost sensors
diffusers
door gaskets
evaporators
ice makers
temperature control boards
We're always happy to provide you with honest advice about whether it's time to replace your fridge if you start making more frequent repairs.
The ABC Process
1. Contact ABC
When you contact us, we will schedule an inspection to get an understanding of the problem. In some cases, we can give you a quote over the phone.
2. Get An Estimate
If you have an inspection, we will send you a custom treatment plan and estimate afterward. Once we get your approval, we will schedule your treatment.
3. Perform Services
We will work quickly to perform the desired services.
4. Follow-Up
We will update you on the work we performed and provide any helpful follow-up instructions or other guidance.
ABC has been providing reliable and high-quality home and commercial services in San Antonio for decades. Our loyal and long-time customers tell us that they appreciate that they count on us for a growing number of services. They also say they feel safe with all our specialists in their home, as our employees are drug tested and checked for criminal history prior to being hired. Once on board, our appliance repair team goes through extensive in-house training so they are prepared for any scenario they may encounter on the job. Last, but certainly not least, we treat your home as if it was our own.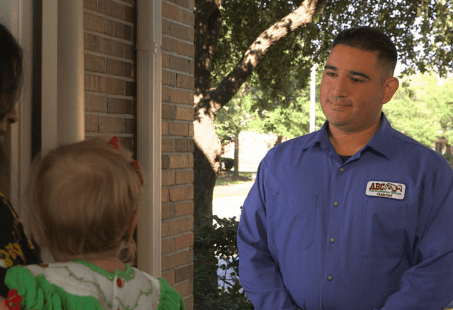 Get Started
We offer a full range of appliance repair services.
Refrigerator & Freezer Maintenance Tips
To ensure the appliance is not overworking and runs as efficiently as possible:
make sure the refrigerator coil is clean and free of dust.
avoid stressing your refrigerator or freezer's motor – allow adequate air flow behind the appliance by keeping at least two inches between the wall and the back of the unit.
keep door seals free of buildup (melted popsicles, etc.).
Following these recommendations will help your refrigerator to work efficiently and prolong its working life.
Frequently Asked Questions
What are some signs my refrigerator may not be working like it should?
Some telltale signs your fridge or freezer aren't working properly include:
Running too cold, not cold enough or having fluctuations in temperature
Water pooling under your fridge
Your freezer not turning on
Clunking noises from your fridge or freezer
No ice coming from your freezer
If you come across any of these issues, our experts can diagnose and address the problem immediately.
Can you work on all makes and models of refrigerators?
Our appliance repair team can fix most all makes and models of fridges. Drop us a line, and we'll see what we can do for you!
Can you work on my freezer?
Yes! In most cases, ABC's appliance repair specialists can make repairs to your standalone freezer units if you're facing any of the following problems:
freezer is not running entirely
freezer is not cold enough
freezer is too cold
loud noise coming from the freezer
freezer is cycling on and off repeatedly
water is accumulating on the floor or inside the freezer
Should I fix or replace my fridge?
When one of our professionals comes to your home, you will receive an honest answer about whether fixing or replacing your fridge is the smartest financial decision.
One of the things we take into consideration is how long you have owned your refrigerator or freezer. If you own a compact refrigerator, the service life is generally about four to twelve years, while standard refrigerators work anywhere from ten to eighteen years. Your freezer should last anywhere from twelve to twenty years. If you have been performing regular maintenance on your appliances, they will probably keep working for longer than average.
If you're thinking about replacing your fridge, keep in mind that the best rebates occur around holidays, including President's Day, Memorial Day, Fourth of July, Labor Day, Columbus Day, Veteran's Day and Black Friday. If you can hold out and one of these days is approaching, it may save you money in the end.
What can I do to extend my refrigerator's life?
There are a few things you can do to ensure your refrigerator and freezer are working in good condition. You can prolong your refrigerator's life by:
Cleaning the refrigerator coils regularly and making sure they are free of dust, pet hair and other debris.
Allowing adequate airflow behind your fridge's motor—about two inches of space will suffice.
Keeping door seals free of buildup, such as melted popsicles and other sticky food residue.
By following these recommendations, you can help your equipment run smoothly and last for a longer period of time.
Get Started
We offer a full range of appliance repair services.
More Appliance Repair Solutions in San Antonio
What Our Customers Are Saying
"I use ABC for pest control, AC maintenance and Irrigation system repairs. What a great company! They are precise at scheduling and always arrive on time. This week we tackled a big job with a troubled Irrigation system and they sent Denim. His real name. He is polite and courteous and highly professional. He takes the time to address all your concerns and explains the process fully. Tremendous service!!!"
"My service technician Isaac is always on time. He texts and/or calls to let me know when he is on the way to my home. During a time were good customer service appears to be a rarity he is Always very polite and well-mannered. He asks me if there are any specific areas he need to pay a little bit more attention to. But this has been my experience with ABC Home & Commercial Services for over the last 3 years. I am very pleased with my services with them! I recommend ABC Home & Commercial Services to anyone looking for a respectful and dependable pest control company!"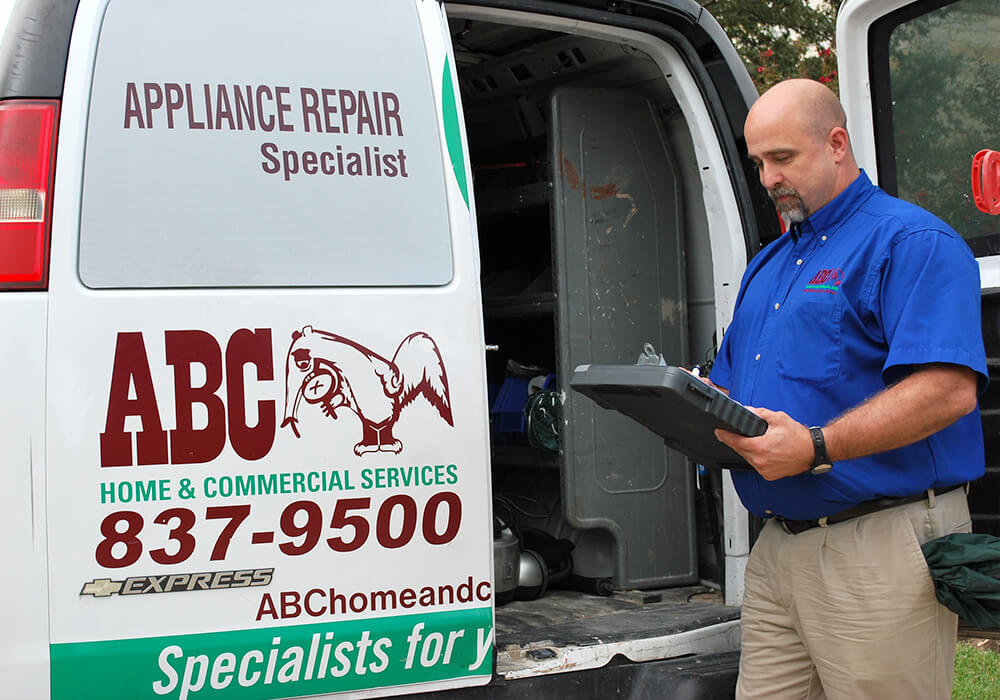 Need Appliance Repair For Your Business?
We understand that businesses have different needs than residences. That's why we have specially trained technicians who can service your business.
ABC's Complete List of Home Services in San Antonio
Why deal with multiple service providers when ABC can do it all?