Roach Exterminator in San Antonio, TX
While San Antonio is famous for attractions such as the Riverwalk and the Alamo, one thing residents prefer to keep under wraps is that roaches are regular unwelcome guests in homes in the area. If you are tired of having run-ins with these creatures, call on the roach exterminators at ABC Home & Commercial Services. With over 70 years helping Texas homeowners deal with all types of pests, our experienced technicians can handle any roach problem.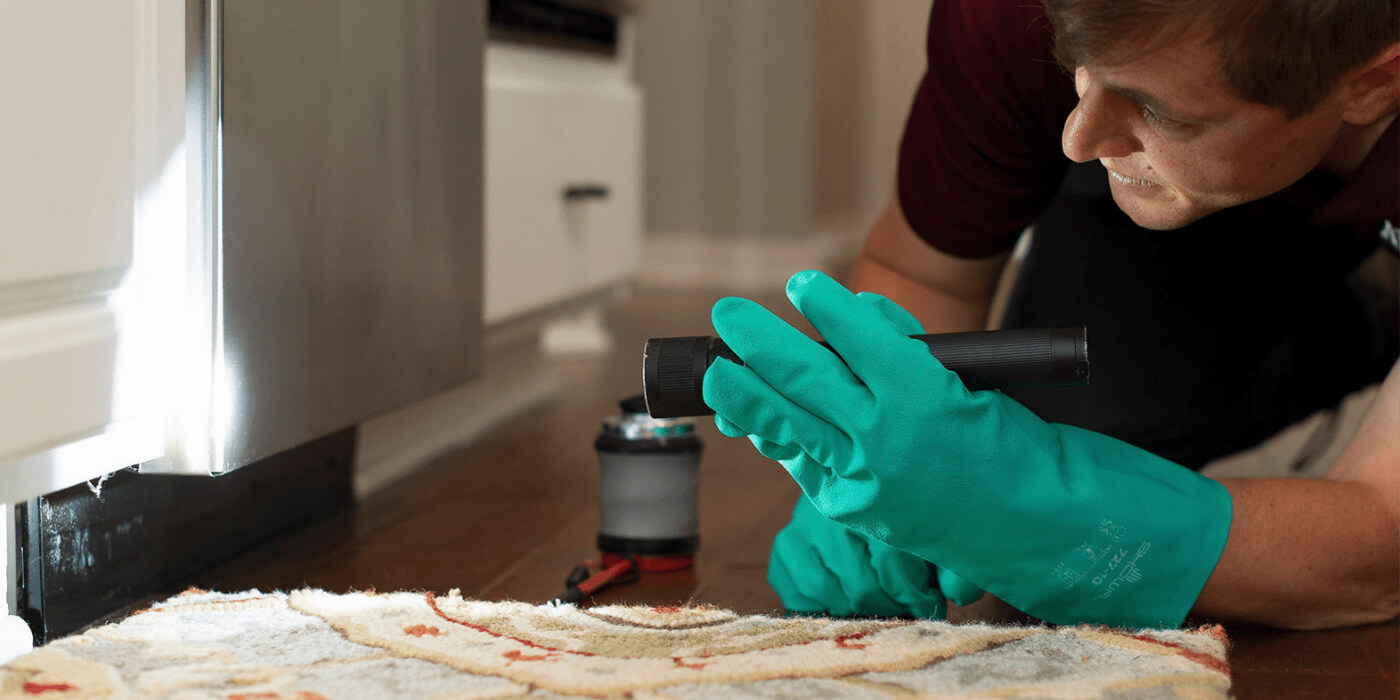 In San Antonio, as well as throughout Texas, the two most common species of cockroach found in homes are the German cockroach and the American cockroach. These two species have different preferred habitats and behaviors. That's why we will customize your treatment plan to align with the type of pest that has invaded your home.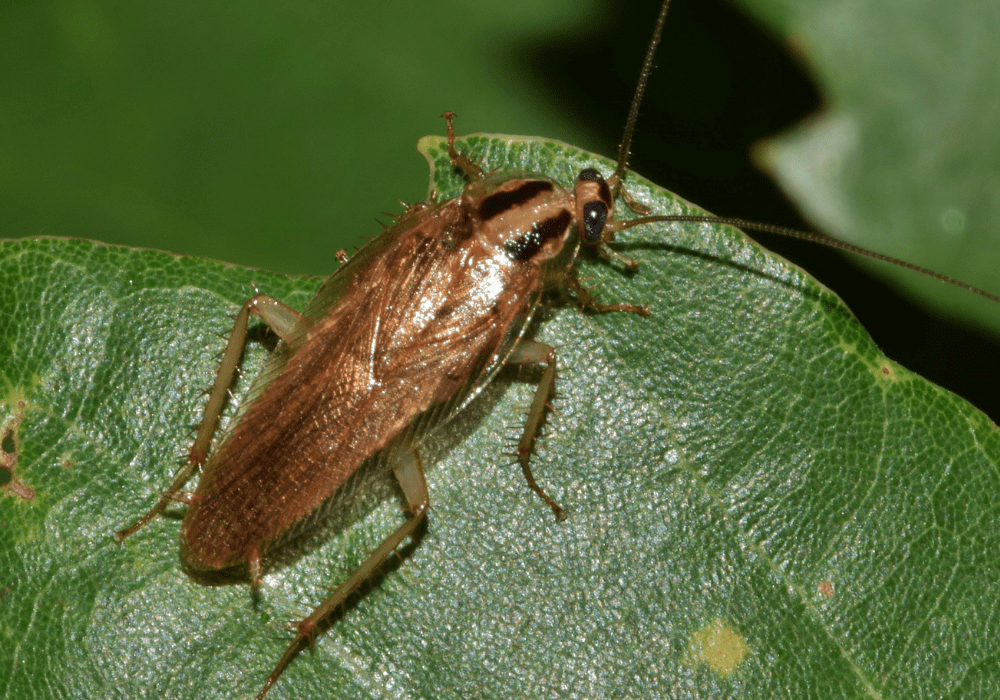 German Cockroach Control
While German cockroaches are smaller than American cockroaches, the German variety is much more likely to invade a home. If these pests are residing on your property, ABC will start by locating areas with high roach activity around your home and yard. Then, we will implement a two-fold approach to target these pests. First, your ABC technician will apply a non-repellent pesticide in areas where roaches commonly travel. We utilize this type of solution so that the roaches will unknowingly bring the pesticide with them back to nesting areas. This treatment contains an insect growth regulator which will halt the reproductive cycle of these creatures. In addition, we will set bait traps to minimize the number of adult roaches on your property.
When we use bait systems, we want to make sure the bait is the only food source that is available to the roaches. This means that homeowners must be diligent about keeping their homes spotless during this process. We ask that our customers with German roach issues seal all food in tight containers, regularly take trash to bins outdoors, wipe down surfaces after use, sweep, mop, clear dishes and then put them in the dishwasher shortly after use, in addition to keeping general clutter around the home to a minimum. With German cockroaches, we usually recommend multiple treatments because these pests are prolific breeders and, like many other roaches, they can survive off nearly any organic matter.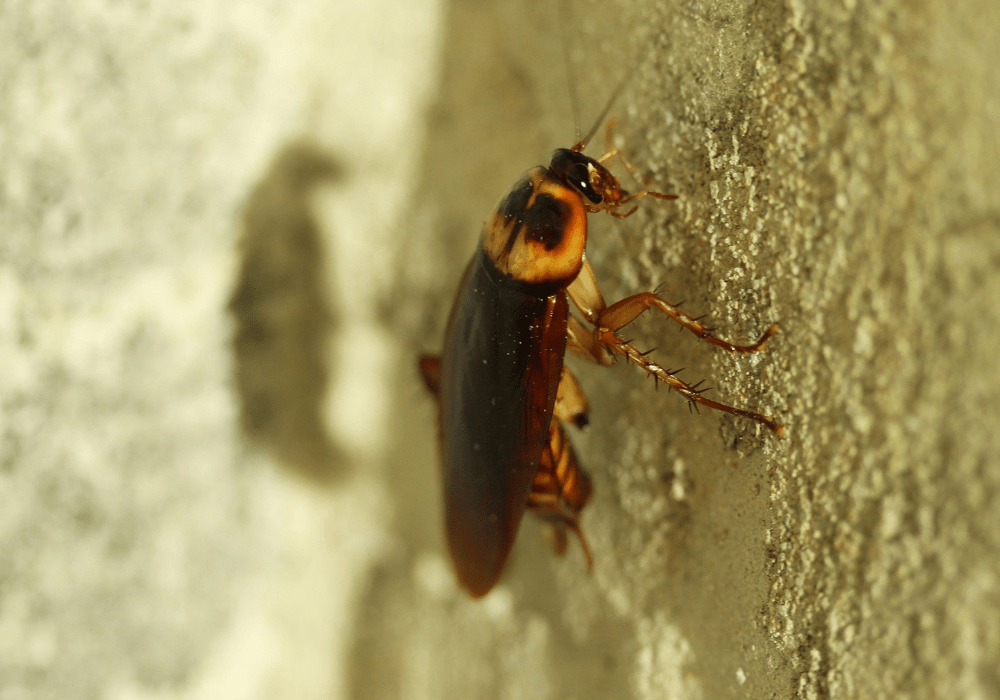 American Cockroach Control
American roaches are much bigger than their German counterparts, which is part of the reason why discovering one of these pests can come as such an unpleasant surprise. American roaches are less likely to invade your home than German roaches. Often, an American cockroach will wander into a home on accident when they find a crack or hole near windows and doors.
Prevention is the best approach to effective American roach control. Your ABC technician will use a repellent to keep these pests outside. To keep these pests from entering your home, we will seal off potential entry points and implement other preventative measures based on where we see these roaches getting inside.
To prevent ongoing problems with either species of roach, work to eliminate excess moisture on your property and keep clutter to a minimum. We may recommend ongoing treatments and monitoring to keep roach populations down, as well as to prevent many other common pests from invading your space.
The ABC Process
1. Contact ABC
When you contact us, we will schedule an inspection to get an understanding of the problem. In some cases, we can give you a quote over the phone.
2. Get An Estimate
If you have an inspection, we will send you a custom treatment plan and estimate afterward. Once we get your approval, we will schedule your treatment.
3. Treatment
We will come to your property and treat for pests in common hiding and nesting areas. Over time, you will start seeing less and less pest activity.
4. Prevention
Customers with our ongoing pest management services will receive periodic retreatments to prevent the return of the most common pests in our area.
At ABC, we understand that when you discover you have a roach problem on your hands, you want a professional to come to your home quickly. You can get in touch by scheduling an appointment online or giving us a call so we can schedule an inspection of your property as soon as possible. In certain cases, we can even give you an estimate over the phone.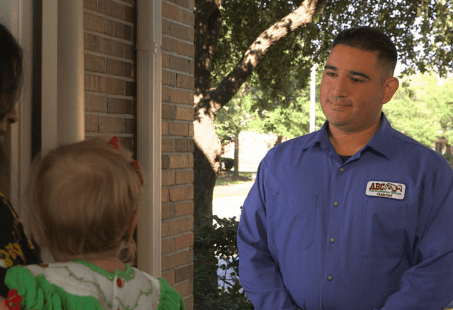 Get Started
We offer a full range of pest control services.
ABC has been providing roach and other pest control solutions to homeowners and business owners for over 70 years. Decades of experience in the pest control industry here in Texas has given our technicians a thorough understanding of how different local conditions impact pest activity and exactly where these pests like to hide. To ensure you're receiving high-quality pest control services, all of ABC's certified technicians go through an in-house training program.
Also, as a family-run business, we understand that you want to feel comfortable when a specialist arrives at your home, which is why all job applicants must pass a drug test and a background check prior to joining our team. Finally, one of our philosophies is that we always treat our customers' homes as if they were our own. That means that we treat your home and your belongings with care and respect.
Frequently Asked Questions
What happens after I contact ABC?
Although we are sometimes able to give you an estimate over the phone, we typically prefer to send an ABC inspector to your home to assess the situation ourselves so we can create the most effective treatment plan possible. During this visit, you can expect your pest control professional to:
Ask you questions regarding where you've been seeing cockroaches or where you've been seeing signs of roach activity.
Inspect your home for potential cockroach entry points, as well as locate any roach nesting and breeding grounds.
Determine the species of roach on your property, if needed.
Address any questions you have regarding the roaches or our pest control treatment plans.
At the end of the inspection, we will provide you with an estimate for the recommended next steps. After we get your approval, we will put your first service call on our schedule.
What are some warning signs that might indicate I have a roach infestation?
While actually spotting a cockroach is often the first sign of a larger problem, keep in mind that these pests are nocturnal and prefer to stay out of sight. You may notice signs of roach activity before actually spotting one of these creatures.
If you suspect you may have a roach problem, check your home for the following:
A strange, musty smell
Cockroach droppings that look similar to coffee grounds or ground pepper
Egg casings that are long, yellow and cylindrical
Cockroach shells that are left behind after roaches molt which are about the size and shape of an adult roach
When looking for roaches or signs of roaches, keep in mind that these pests prefer warm, humid areas. When we come to inspect your home, we focus on kitchens, bathrooms, laundry rooms and near drains for pest-related activity.
Why can't I get rid of cockroaches myself?
While there are many products that claim to eliminate cockroaches, many of our customers have reported mixed results. Part of the reason that roaches are so difficult to get rid of is that they are prolific breeders, with some females laying 10,000 eggs in a single year. In addition, these pests have been around for millions of years and have evolved to eat nearly any organic matter, which means that it can be very difficult to starve them out. Successful cockroach control requires consistent applications of effective products, which is one reason these types of pests issues are often best handled by pest control professionals.
How often will you treat my property?
While many of our customers hope we can resolve their roach problem in just one or two visits, it often takes multiple treatments for us to effectively handle an issue (which is one reason cockroaches are one of San Antonio's most reviled pests). When we create your custom treatment plan, we will take into account the extent of the infestation, the species of cockroach and any other factors that make your problem unique.
The most effective way to control cockroaches is by preventing an infestation. When you take advantage of ABC's ongoing pest control services, you can feel comfortable knowing that our experienced technicians will regularly come out to apply preventative treatments and notify you of any signs of pest activity before you have a larger problem.
What impact do the products you use have on my family and the environment?
As a family-run business, ABC's top priority is the families we serve across Texas, Oklahoma and Florida. When we select the products we use for pest control, we only chose solutions that are specially formulated for residential use and what we would feel comfortable using in our own homes. When we come to your property, we will determine how to deliver pest control that is low-impact and effective. If you have any questions regarding the products we use, your pest control professional would be happy to answer them.
What if I still see roaches after treatment?
Some homeowners are surprised to learn that you can actually see a short uptick in roach activity after treatment. This is because we have made current nesting areas uninhabitable and have forced these pests to search for new places to live. In many cases, these roaches will be bringing the pesticide with them to their new home. Roach activity anywhere between 7 to 10 days after your initial treatment is considered normal.
If you're still seeing quite a bit of roach activity between 7 to 30 days after your initial treatment, reach out to us. We would be happy to send a specialist back to your home at no additional cost to you to take a closer look and see what might be going on.
What can I do on my own to prevent roaches?
Although your ABC pest control professional will provide you with customized advice to prevent roaches on your property, there are general steps all homeowners can take to make their property less appealing to these pests.
We recommend:
Wiping off counters, tables, stoves and other surfaces shortly after use
Regularly sweeping and mopping floors
Keeping surfaces in bathrooms and kitchens clean
Clearing dishes off and putting them in the dishwasher promptly after use
Emptying pet food and water bowls at night
Keeping food in tightly sealed containers
Emptying trash into bins outdoors regularly
Sealing off potential entry points around drains, windows and doors
Moving materials that could attract roaches away from the exterior of your home, such as firewood and compost piles
The unfortunate truth is that the climate and conditions in San Antonio are favorable for high roach activity, so roaches can invade even the cleanest of homes.
After your initial inspection, your pest control professional will provide you with specialized guidance on what you can do to make your property less attractive to these pests. Also, we may recommend our ongoing treatment program to protect you from future pest infestations.
Get Started
We can create a treatment plan that targets these pests, so you can have peace of mind.
More Pest Control Solutions in San Antonio
What Our Customers Are Saying
"My service technician Isaac is always on time. He texts and/or calls to let me know when he is on the way to my home. During a time were good customer service appears to be a rarity he is Always very polite and well-mannered. He asks me if there are any specific areas he need to pay a little bit more attention to. But this has been my experience with ABC Home & Commercial Services for over the last 3 years. I am very pleased with my services with them! I recommend ABC Home & Commercial Services to anyone looking for a respectful and dependable pest control company!"
Jeffrey Crenshaw
1/25/2021
"After noticing damage to a recently completed stone tree border in my yard I concluded it was most likely a lawn mower, as there was what appeared to be a tire mark near the damage. ABC does my lawn and when I brought it their attention they scheduled Joel to inspect the damage. Joel and I discussed the damage and we both agreed it was more than likely caused by a lawn mower. Joel assured me ABC would take responsibility for the damage. I contacted the contractor that installed the border to provide an estimate but they were slow to respond. ABC informed me they have craftsmen who could repair the border and I agreed to allow them to do the work. I wasn't home when they showed up to do the work but my wife was impressed when they showed up as scheduled, informed her why they were there and notified her when the job was done. They were very courteous. I inspected the work when I got home and was very impressed with the repair. ABC handled the situation from my notification to their repair in a professional manner. I was left thinking I hired the wrong company to do the initial border installation. ABC's quality of work exceeded that of the contractor and their professionalism was top-notch! I recommend ABC to anyone seeking work within the purview of their craftsmen."
Need Pest Control For Your Business?
We understand that businesses have different needs than residences. That's why we have specially trained technicians who can service your business.
ABC's Complete List of Home Services in San Antonio
Why deal with multiple service providers when ABC can do it all?