Lawn Fertilization in San Antonio, TX
The consistent warm weather in San Antonio means that many of our lawns don't have the nutrients they require to grow green and healthy. Also, as a homeowner, it can be difficult to determine when you should fertilize your lawn and how much fertilizer you should be using. Instead of playing the guessing game with your lawn, turn to ABC Home & Commercial Services for lawn fertilization in San Antonio.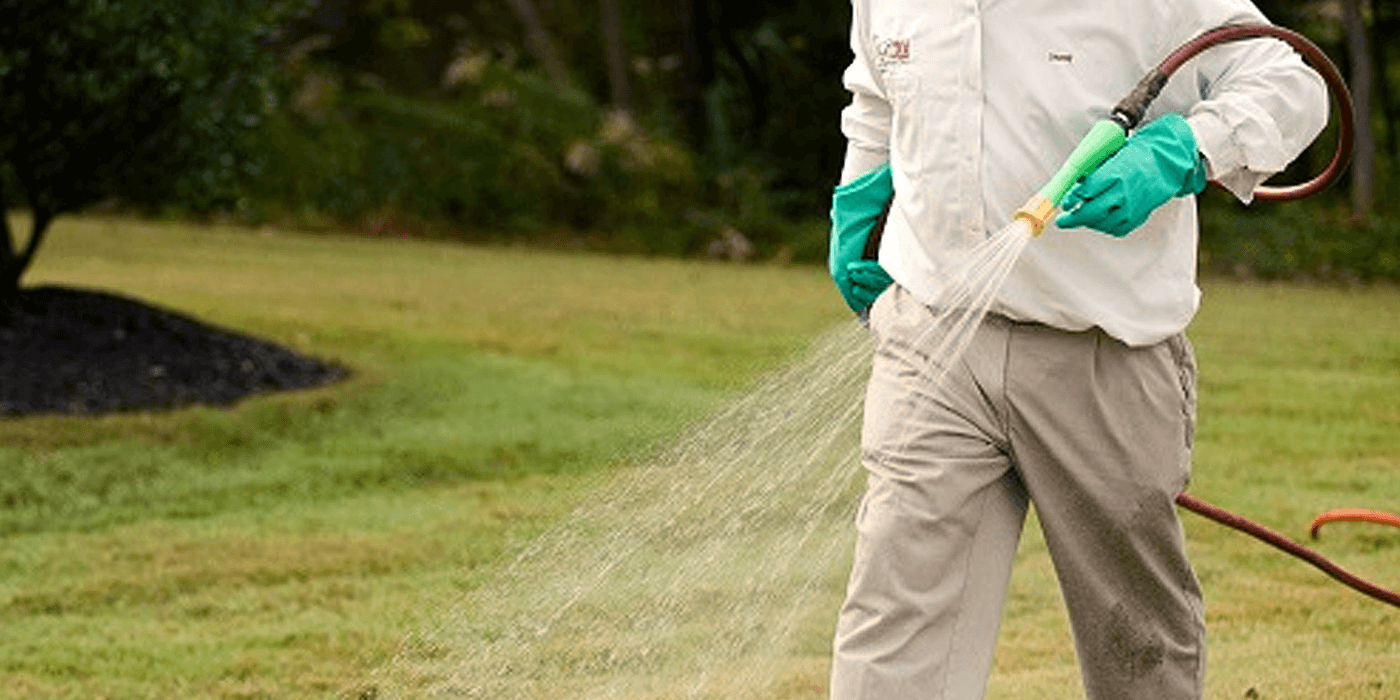 Download Transcript
At ABC, we believe we have a responsibility to be good stewards of our environment. That means the use of as few chemical-based products as possible. Instead, we believe that the best lawn is a truly healthy lawn – one that's has good soil nutrients and one where the health of the turf is the ultimate goal.
So, the products we use – more often than not – are organic, non-chemical compounds that are designed to promote overall lawn health. It's important to note that although we use products rich in nutrients, that doesn't mean there will always be a quick "green-up." Many chemical-based products commonly available at the big box stores are designed for a quick green-up, but don't necessarily strive for overall, long-term health of the yard. It's kind of like treating the symptom of a problem without actually treating the problem.
Borrowing a term from health care – we take a "holistic" approach, designed to benefit the overall health of your lawn, resulting in an attractive yard in an environmentally conscientious manner.
The ABC Process
1. Contact ABC
We'll learn what you need over the phone or during an in-person meeting at your home. Usually, we can schedule an appointment in a few business days.
2. Get An Estimate
We'll provide you with an estimate based on your goals and our recommended set of services. Once we get your approval, we will get you on the schedule.
3. Service
Our trained specialists perform all agreed-upon services. When we're done, we will clean up any debris to keep your yard neat and looking great.
4. Follow-Up
Depending on what services we performed on your property, we'll provide you with an update or recommend additional follow-up or ongoing services.
We treat your yard seven times over the course of a year. At varying times of the year, lawns need different elements and products applied to them. We pride ourselves in finding the right balance for your yard by designing the correct year round application schedule.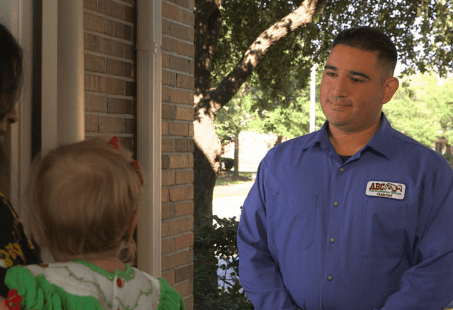 Get Started
We can turn your vision for your yard into reality.
Our lawn care specialists can do a lot to make your lawn the outdoor "carpet" you desire. Our lawn specialists will apply natural-based products to your lawn. These nutrients include both fast-acting and slow-release materials, along with added nitrogen sources, and provide your lawn with the nutrients it needs for to help it look healthy, year round.
Proper mowing is also important to maintaining a healthy lawn, and we can work with you to create a healthy schedule. We can also introduce native grass seeds, or lay new grass sod if needed.
Frequently Asked Questions
What products do you use and are they environmentally friendly?
We use prefer to use natural-based nutrients (fertilizers) on your lawn. These nutrients include both fast-acting and slow-release materials, along with added nitrogen sources, and provide your lawn with the nutrients it needs for consistent growth and color from spring through fall.
We strive to use only environmentally friendly materials and fertilizers, having made the decision some years ago to move away from chemical-based fertilizers. However, depending on the particular issue in any given lawn, other, stronger products may be discussed with you.
Are you able to provide weed control for lawns?
A healthy lawn and a weed-free lawn go hand in hand. If a lawn is healthy and thriving, most weeds will be choked out. So yes, weed care is included in our regular schedule of treating your lawn. Additionally, when we choose a weed control product, it will be used only when and where necessary to gain maximum results.
This approach may require more patience, but we have found it is the best approach for lawn care in our communities.
Can turf enrichment be added to a regular lawn mowing service?
We can add any of our lawn related services to our ongoing lawn mowing service. Turf enrichment (fertilization) can be discussed, priced and included into your lawn package, as designed by your lawn inspector.
Any other turf building options?
Yes, we recommend regular applications of compost. Compost is organic material applied directly onto the lawn and is designed to improve the overall health of the turf. We would typically recommend aeration with compost, and we suggest it be done twice a year – typically in the Fall and Spring.
Get Started
We offer a full range of lawn services.
More Tree and Lawn Service Solutions in San Antonio
What Our Customers Are Saying
"I use ABC for pest control, AC maintenance and Irrigation system repairs. What a great company! They are precise at scheduling and always arrive on time. This week we tackled a big job with a troubled Irrigation system and they sent Denim. His real name. He is polite and courteous and highly professional. He takes the time to address all your concerns and explains the process fully. Tremendous service!!!"
"My service technician Isaac is always on time. He texts and/or calls to let me know when he is on the way to my home. During a time were good customer service appears to be a rarity he is Always very polite and well-mannered. He asks me if there are any specific areas he need to pay a little bit more attention to. But this has been my experience with ABC Home & Commercial Services for over the last 3 years. I am very pleased with my services with them! I recommend ABC Home & Commercial Services to anyone looking for a respectful and dependable pest control company!"
Need Lawn Services For Your Business?
Our lawn care specialists will ensure you make a good first impression on your customers by keeping your facility's exterior looking nice and tidy.
ABC's Complete List of Home Services in San Antonio
Why deal with multiple service providers when ABC can do it all?