Mosquito Control in San Antonio, TX
Bexar County has had reported cases of the Zika virus, as well as mosquitoes that have tested positive for West Nile. These serious risks, as well as the annoyance that these biting insects cause, make keeping mosquitoes off your property a priority. When it comes to mosquito control, San Antonio homeowners rely on ABC Home & Commercial Services to implement effective solutions. Our pros can make spending time in your yard enjoyable again.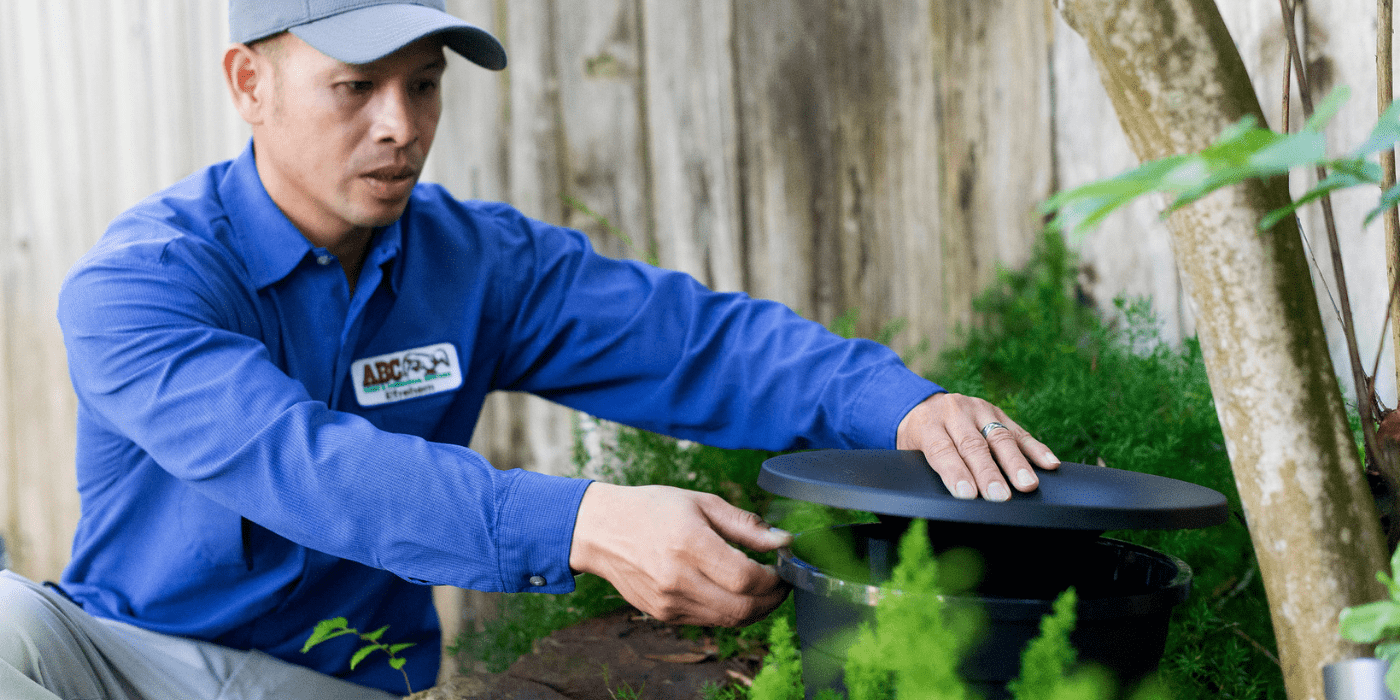 When San Antonio homeowners need relief from mosquitoes, they call on ABC. Our expert technicians routinely provide the following mosquito control services: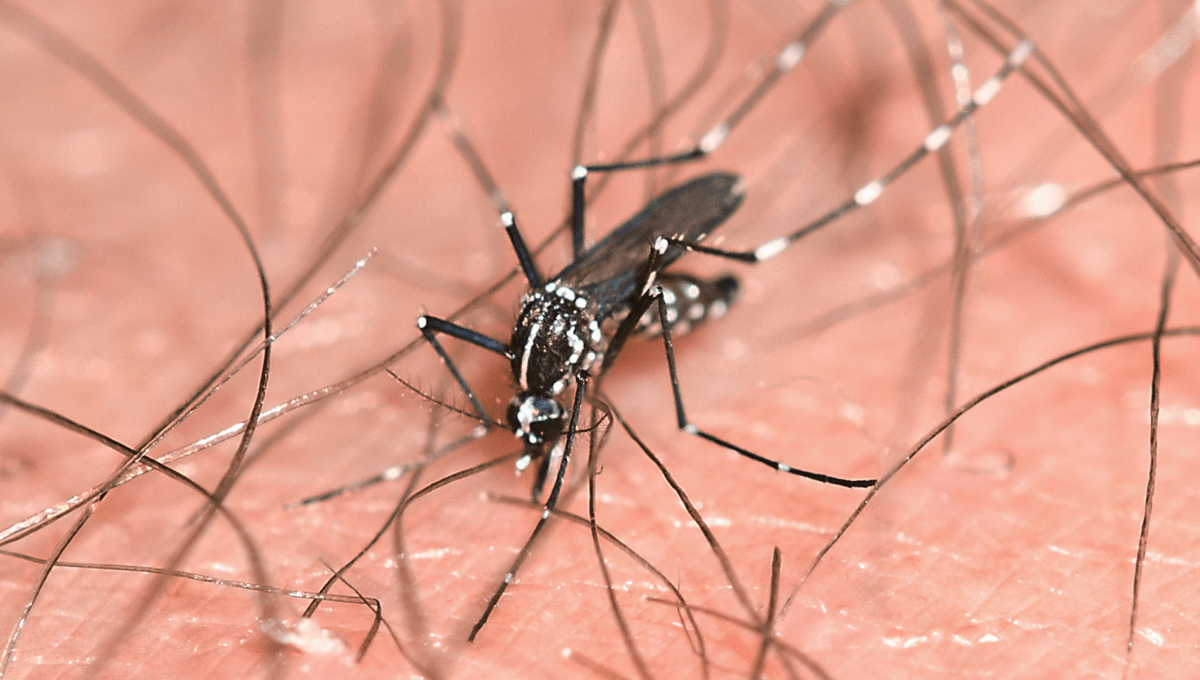 Neutralizing Mosquito Breeding Sites
These bloodsucking pests need only a teaspoonful of water to reproduce, so homeowners who neglect to empty pet water bowls and lawn toys after a rain or even the sprinklers running can be unknowingly giving mosquitoes plenty of places to lay eggs. Since one female mosquito can lay as many as 300 eggs at a time, and eggs can hatch in only two days, addressing breeding sites is an important part of mosquito control.
ABC's experienced pest technicians can survey your property and point out these potential problem areas so that you can take steps to make your property less attractive to these pests. Whether it's adding mosquito dunks to a birdbath, fixing leaky outdoor faucets or making sure no larvae is accumulating in your rainwater collection barrels, you can play a part in your treatment plan.
Attacking Resting Areas With Mobile Misting Backpacks
Although mosquitoes are most active at dawn and dusk, these pests can hang out in your yard during the day. Using specially-formulated treatment solutions, ABC's technicians can use a unique mosquito-repelling fog to keep both immature and adult mosquitoes out of your yard. We can also use these misters to penetrate areas of denser vegetation to deliver localized treatments.
Providing Automated, No Hassle Long-Term Treatments
Pest control treatments become less effective over time, longer-term mosquito control results will depend upon repeated applications. ABC's pros can install special misting stations throughout your yard that deliver treatments at the times of day when mosquitoes are most active: at dawn and dusk. These systems also allow you to perform on-demand treatments with a keyfob remote control.
The ABC Process
1. Contact ABC
When you contact us, we will schedule an inspection to get an understanding of the problem. In some cases, we can give you a quote over the phone.
2. Get An Estimate
If you have an inspection, we will send you a custom treatment plan and estimate afterward. Once we get your approval, we will schedule your treatment.
3. Treatment
We will come to your property and treat for pests in common hiding and nesting areas. Over time, you will start seeing less and less pest activity.
4. Prevention
Customers with our ongoing pest management services will receive periodic retreatments to prevent the return of the most common pests in our area.
There are a few reasons why homeowners and municipal governments have a hard time significantly reducing mosquito populations on their own. One challenge is that mosquitoes need just the smallest amount of moisture to reproduce. While you can address the more obvious issues—water that accumulates in birdbaths and in larger containers—it is virtually impossible to address every single spot in your yard where eggs could hatch.
A single female mosquito can lay thousands of eggs over the course of a few weeks. So, even if you work hard to eliminate standing water on your property, just one mosquito multiplying can have a significant impact on your pest population.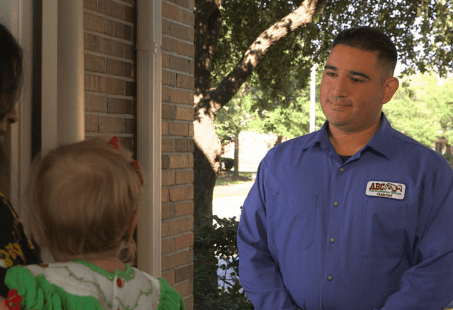 Get Started
We offer a full range of pest control services.
We understand that you have many choices when it comes to mosquito control. Our customers tell us that they continue to choose ABC because we provide the highest-quality home services in the San Antonio area, because they appreciate that we perform regular background checks and drug testing on all our employees and because our technicians treat your property as we would our own.
Frequently Asked Questions
How soon can you get here and start working on my mosquito problem?
When you can't spend five minutes in your yard without getting bitten, we understand that you want help sooner rather than later. That's why we can give you a cost estimate over the phone for some of our most popular services—for mosquito, spider, ant and scorpion control. Our cost estimates are based on how large of an area you would like treated.
In many cases, after you call us at (210) 599-9500, we prefer to schedule a free inspection at your earliest convenience to get a better idea of anything unique on your property that might be impacting your mosquito population. With this information, we can develop a customized treatment plan.
Once you have a chance to review this plan and approve it, we can schedule your first service call so that treatment can begin.
Can you give me a free estimate for mosquito control services?
Yes! Although we can provide you with an estimate for mosquito control services over the phone, we recommend scheduling a time for an inspector to visit your property.
The goals of this visit are:
To identify possible nesting and resting areas for mosquitoes
To assess other factors that could be contributing to your problem
To gather more information from you about the extent of your problem
To provide you with an opportunity to learn more about the services we offer and what our customers can expect
Since no two mosquito problems are alike, we provide you with a free, customized list of recommended next steps for you to review. After you have approved the plan, treatments can begin.
What's the usual length of mosquito control treatments, and how frequently are your service calls?
Unfortunately, there is no easy answer to this question, as your treatment plan will vary, depending on the types of service you select and the extent of your mosquito problem. If scheduling or your budget are concerns, we will work with you on a schedule that works best for you.
Are your technicians able to come to provide mosquito treatment services while I'm not at home?
We understand that you don't want to take off work just to meet your pest control technician. That's why we offer special "outside only" pest control services to address the top concerns homeowners have about creepy crawlies living outside that you want to control, as well as pests you want to prevent from coming inside.
Will I still see mosquitoes after a service call?
Contrary to what our customers may think, seeing pests after a treatment is actually a good thing. After a service, and particularly the initial service, it is not uncommon to see more pest activity, as these creatures are driven out of their normal hiding spots. Over time, you will see fewer and fewer mosquitoes, as treatments begin to take effect.
How worried should I be about the impact of the mosquito control products on my kids and pets?
At ABC, the well-being of our customers is always our top priority. That's why we have carefully selected the products we use so that they are as low-impact as possible, while still being effective. Not only are we very thoughtful about the products we use at your home, but also our technicians are trained to apply treatment solutions designed for residential use in low concentrations and to only apply what's needed to get the job done. If you have any specific concerns about the products we use, a technician will be happy to answer any questions you might have.
Get Started
We can create a treatment plan that targets these pests, so you can have peace of mind.
More Pest Control Solutions in San Antonio
What Our Customers Are Saying
"My service technician Isaac is always on time. He texts and/or calls to let me know when he is on the way to my home. During a time were good customer service appears to be a rarity he is Always very polite and well-mannered. He asks me if there are any specific areas he need to pay a little bit more attention to. But this has been my experience with ABC Home & Commercial Services for over the last 3 years. I am very pleased with my services with them! I recommend ABC Home & Commercial Services to anyone looking for a respectful and dependable pest control company!"
Jeffrey Crenshaw
1/25/2021
"After noticing damage to a recently completed stone tree border in my yard I concluded it was most likely a lawn mower, as there was what appeared to be a tire mark near the damage. ABC does my lawn and when I brought it their attention they scheduled Joel to inspect the damage. Joel and I discussed the damage and we both agreed it was more than likely caused by a lawn mower. Joel assured me ABC would take responsibility for the damage. I contacted the contractor that installed the border to provide an estimate but they were slow to respond. ABC informed me they have craftsmen who could repair the border and I agreed to allow them to do the work. I wasn't home when they showed up to do the work but my wife was impressed when they showed up as scheduled, informed her why they were there and notified her when the job was done. They were very courteous. I inspected the work when I got home and was very impressed with the repair. ABC handled the situation from my notification to their repair in a professional manner. I was left thinking I hired the wrong company to do the initial border installation. ABC's quality of work exceeded that of the contractor and their professionalism was top-notch! I recommend ABC to anyone seeking work within the purview of their craftsmen."
Need Pest Control For Your Business?
We understand that businesses have different needs than residences. That's why we have specially trained technicians who can service your business.
ABC's Complete List of Home Services in San Antonio
Why deal with multiple service providers when ABC can do it all?