Appliance Repair in San Antonio, TX
It can be alarming when you open your fridge and it's not cool or when your dishes come out of the dishwasher still dirty. When your appliances stop working, your whole life can feel like it's on pause. If you're in need of appliance repair in Austin, you can turn to the licensed professionals at ABC Home & Commercial Services. Our pros can quickly diagnose and fix your appliance, so your life can go back to normal.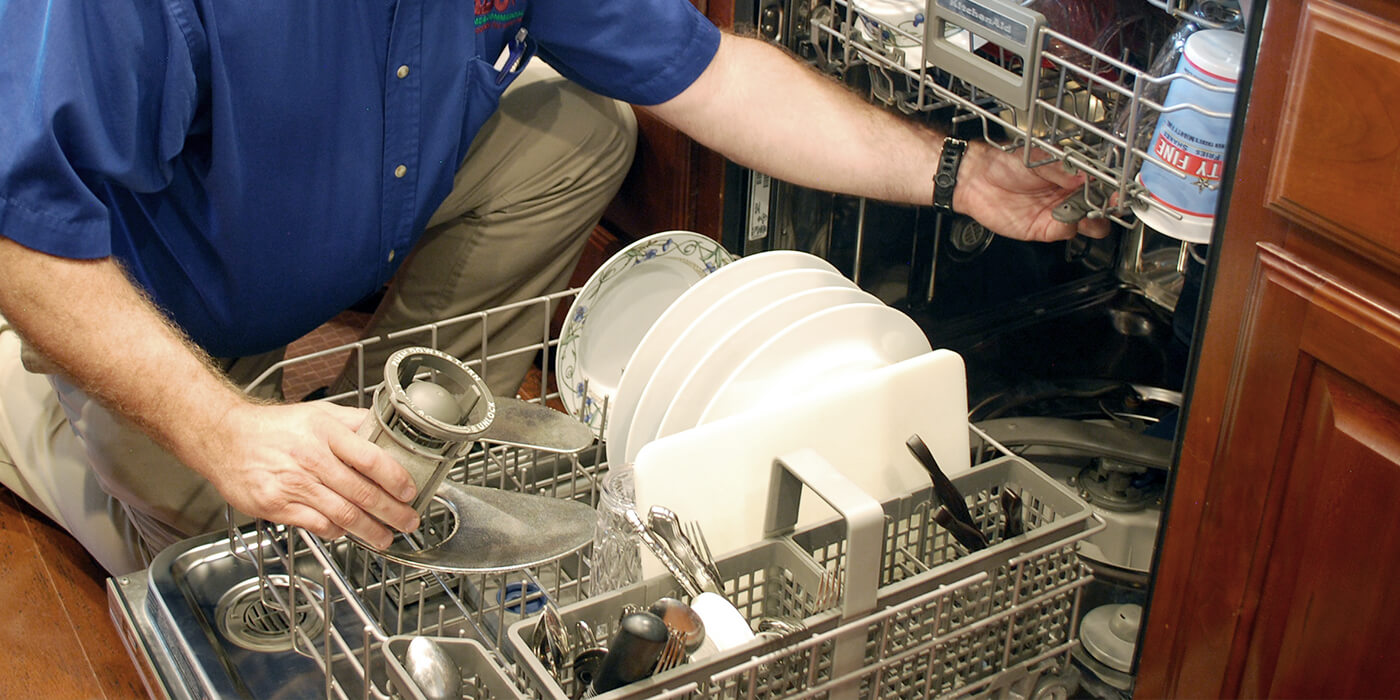 Download Transcript
Expert & Reliable Appliance Repair Services
We work on just about every type of appliance: refrigerators, freezers, washers, dryers, ovens, ranges, microwaves, dishwashers, garbage disposals, trash compactors, ice makers, and ice machines. We also service almost every brand out there.
We fix anything that can break with one of the standard household appliances listed above. Any moving part, temperature difficulty, electrical issue, or just when "it doesn't work."
The ABC Process
1. Contact ABC
When you contact us, we will schedule a service call to evaluate the problem. For emergencies, we will send a pro to your home as soon as possible.
2. Get An Estimate
We will provide you with an estimate for all needed repairs and a timeline to make those repairs.
3. Service
We will work quickly to perform the desired services.
4. Follow-Up
We will update you on the work we performed and provide any helpful follow-up instructions or other guidance.
Rest easy with ABC's team working at your home. Not only do all employees undergo a criminal history check and drug screening, but with any service that requires licensure for work for to be performed, ABC has it covered and is completely certified. Leave the work to our experienced, trained, and friendly service team.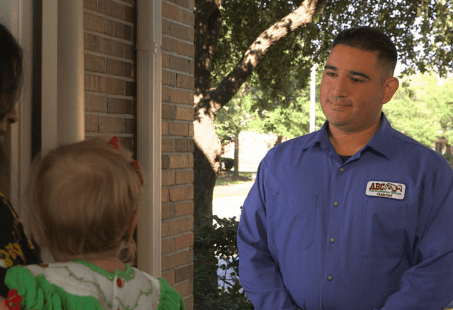 Get Started
We offer a full range of appliance repair services.
Frequently Asked Questions
My appliance is fairly new, but it just won't turn on.
Appliances like washers and dryers hum and vibrate. It's common for these appliances to simply become unplugged over time. Check your power cord. Additionally, check for reset buttons and breakers that may be tripped.
Should I repair or replace?
Generally, every home appliance has a projected lifespan. If your appliance has had regular maintenance, it will last longer than if it's been neglected. Your ABC appliance specialist can help you determine whether a repair is worth the investment.
My washer's warm water setting isn't very warm. How do I adjust?
A washer combines water from the hot water tap and the cold water tap to reach a desired warm water temperature. Check to see make sure water is flowing properly from the warm water tap. Also, remember, during colder weather, overall water temperature can be affected. Additionally, remember to check your water heater for proper operation.
Why isn't my washer rinsing all the suds from my laundry?
You may be using too much detergent. Concentrated detergents can be used at much lower measures. Check the detergent packaging for the proper amount per load. Also, if your home has a water softener, even less detergent will be required.
I bought a new refrigerator and want to recycle the old one. How do I do that?
Check with your local utility provider or charitable organizations. In many cases, the utility company or charity will pick up and properly dispose of your old working refrigerator or freezer at no charge. You may even qualify for cash incentives or tax deductions when you recycle your old appliances. If ABC installs your new appliance, we will remove and recycle your old appliance at no additional charge.
Why does my dryer take so long to dry a load?
Try checking the vents for blockage. An average laundry load should take about 45 minutes. If you're experiencing loads taking more than an hour to dry, call ABC to have your dryer vent system checked. If the dryer is blowing cool air, it could require a new heating element.
What about softening sheets? Will they harm my dryer?
The sheets won't damage your dryer, but do make sure you clean your lint filters before each use. This will prevent build-up of softening agents on the moisture sensor and keep your dryer running more efficiently.
Get Started
We offer a full range of appliance repair services.
What Our Customers Are Saying
"I use ABC for pest control, AC maintenance and Irrigation system repairs. What a great company! They are precise at scheduling and always arrive on time. This week we tackled a big job with a troubled Irrigation system and they sent Denim. His real name. He is polite and courteous and highly professional. He takes the time to address all your concerns and explains the process fully. Tremendous service!!!"
"My service technician Isaac is always on time. He texts and/or calls to let me know when he is on the way to my home. During a time were good customer service appears to be a rarity he is Always very polite and well-mannered. He asks me if there are any specific areas he need to pay a little bit more attention to. But this has been my experience with ABC Home & Commercial Services for over the last 3 years. I am very pleased with my services with them! I recommend ABC Home & Commercial Services to anyone looking for a respectful and dependable pest control company!"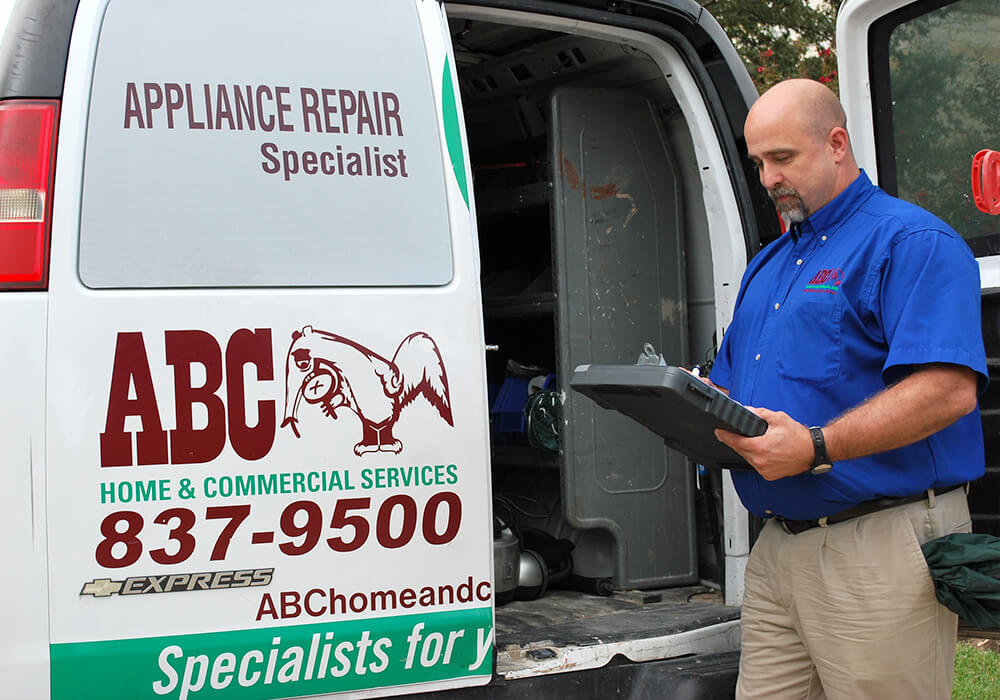 Need Appliance Repair For Your Business?
We understand that businesses have different needs than residences. That's why we have specially trained technicians who can service your business.
ABC's Complete List of Home Services in San Antonio
Why deal with multiple service providers when ABC can do it all?