Lawn Service in Bulverde, TX
Don't waste your free time mowing your lawn on a hot, humid day. The pros at ABC Home & Commercial Services can take these thankless tasks off your to-do list. ABC offers reliable, professional lawn services in Bulverde.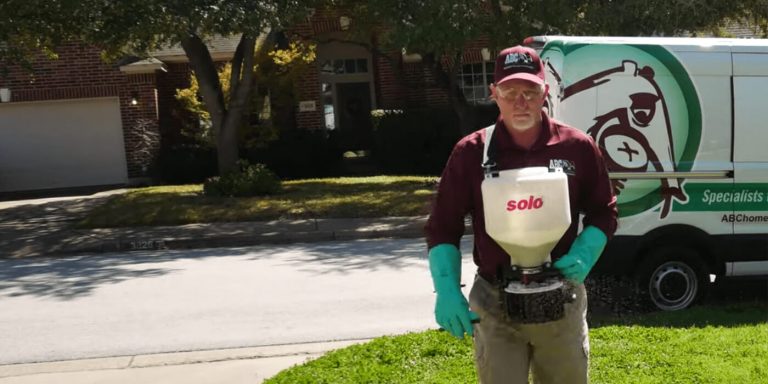 Download Transcript
Comprehensive Lawn & Landscaping Services
Our in-house arborists, entomologists and landscape designers allow our team to provide you with any type of lawn service you may need.
Homeowners in Bulverde can rely on ABC for:
Lawn Mowing
We know that for many homeowners, mowing your lawn on a hot day when mosquitoes are out is most likely not your idea of fun. Instead of putting off this chore, let the lawn care experts at ABC do the hard work for you. Our team can come up with a schedule that works with your needs and budget so you can have a beautifully mowed lawn without having to do any of the heavy lifting.
We can do more than just mowing too. Our lawn experts can provide you with edging, weed removal and clearing your driveway and walkways of grass clippings.
Lawn Fertilization
Many of our lawns lack the nutrients they require to weather our brutal Texas summers. While plants benefit from fertilizer, if you don't apply the correct amount, or if you don't apply it at the correct time, you may begin to notice other problems in your yard. You can take the guesswork out of your lawn fertilization schedule by hiring ABC. Our specialists know exactly how much to fertilize based on the season, your grass and your yard's requirements. For best results, we generally recommend fertilizing twice a year, usually in the spring and the fall.
Landscaping & Landscape Design
Landscaping can completely transform your outdoor spaces. If you're ready for a refresh or you'd like to make some incremental changes to your yard's look, ABC can help. We can put in new plants, install walkways or even build you a new deck. No matter what you have in mind, our professionals can help.
Tree Care & Trimming
Trees are a beautiful addition to your yard, and can provide you with much-desired shade. However, trees can be difficult to take care of, and trimming the branches of tall trees can be a dangerous and time-consuming task, especially if you don't have the proper tools for the job. Our arborists have the expertise and equipment needed to take excellent care of your trees and trim the branches of any tree in your yard. With our regular trimming, we can remove any dead, diseased or damaged branches that could break and potentially damage your property and put your friends and family in danger.
Sprinkler Repair & Irrigation Systems
An efficient sprinkler system can be the difference between a dead lawn and a green carpet of grass. Our sprinkler repair specialists can make sure that your sprinklers are working as they should, and can even give you recommendations for watering schedules. We can also offer you sprinkler maintenance to make sure that your system is operating at its most water-efficient.
The ABC Process
1. Contact ABC
We'll learn what you need over the phone or during an in-person meeting at your home. Usually, we can schedule an appointment in a few business days.
2. Get An Estimate
We'll provide you with an estimate based on your goals and our recommended set of services. Once we get your approval, we will get you on the schedule.
3. Service
Our trained specialists perform all agreed-upon services. When we're done, we will clean up any debris to keep your yard neat and looking great.
4. Follow-Up
Depending on what services we performed on your property, we'll provide you with an update or recommend additional follow-up or ongoing services.
Our warm climate in Bulverde means that enjoying time outside is possible nearly all year long. Homewoners can also benefit from lawn services nearly year-round. ABC's pros can take care of whatever lawn services you may need, no matter the season. We can work with you on a lawn care schedule that works with your landscape, needs and budget so your lawn looks great all year long.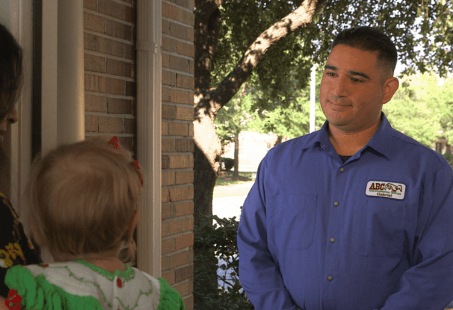 Get Started
We offer a full range of lawn services.
As a family-run business, we value treating your property as if it was our own. Because of this philosophy, we require job candidates to go through an extensive hiring process, which includes drug testing and background checks. Once our specialists are hired, they go through extensive in-house training to ensure they are providing customers with the best service possible.
Frequently Asked Questions
What specialized training do your lawn care employees receive?
In addition to going through an extensive in-house training program, the lawn care team at ABC is made up of ISA-certified arborists, experienced landscapers, sprinkler repair specialists and lawn pest control experts.
What else can ABC do in my yard?
One of the benefits of hiring ABC for your lawn service is that you can take advantage of many of the other home services we provide. For example, in addition to providing homeowners with lawn services, we can also help with:
Mosquito control, so you don't have to worry about getting bitten while enjoying your yard
Painting your home
Window washing and power washing
Replacing windows or doors
Building or repairing your deck
What is the impact of your lawn products on my family, pets and the environment?
At ABC, our primary concern is the well-being of your family, pets and the environment. That's why we have gone through an extensive review of treatments on the market to select the products that we would feel comfortable using on our own property. When we perform a treatment, we make sure to apply any solutions using the lowest concentration of chemicals possible in order to be still effective. If you have any further questions, your ABC specialist will be happy to address any concerns or questions.
Get Started
We offer a full range of lawn services.
More Lawn Service Areas in San Antonio
ABC serves many surrounding communities, including, but not limited to:
What Our Customers Are Saying
"Mario is our service professional. He does an excellent job of informing us of what he is doing. On top of being very meticulous. His standards are high. We had an issue at our home. He saw it and didn't hesitate to fix it. This reminds me of what service use to be. Thanks Mario for excellent customer service !"
"Darrell Schaper was very friendly and professional."
Half of My Christmas Lights Aren't Working
Decking the halls for the Christmas season fills many people with excitement for the coming celebrations. A huge part of the decorating ritual every year includes festive lights on the exterior of you...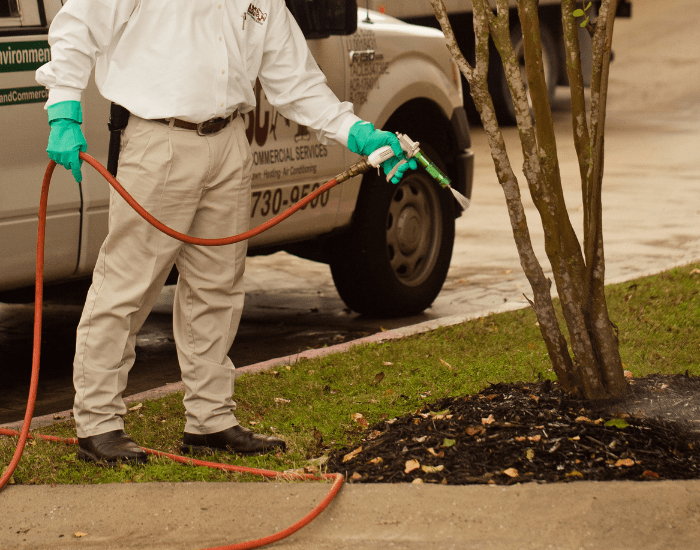 Need Lawn Services For Your Business?
Our lawn care specialists will ensure you make a good first impression on your customers by keeping your facility's exterior looking nice and tidy.
ABC's Complete List of Home Services in San Antonio
Why deal with multiple service providers when ABC can do it all?