Pest Control in Alamo Heights, TX
Alamo Heights has a strong sense of community and neighborhoods with beautiful trees and open spaces. While there are many reasons we call this area home, we have to contend with unwelcome insects and critters commonly found in residential areas, including roaches, ants, mosquitoes and spiders. When it comes to pest control, Alamo Heights homeowners count on the family-owned company that has served Texans for over 70 years: ABC Home & Commercial Services.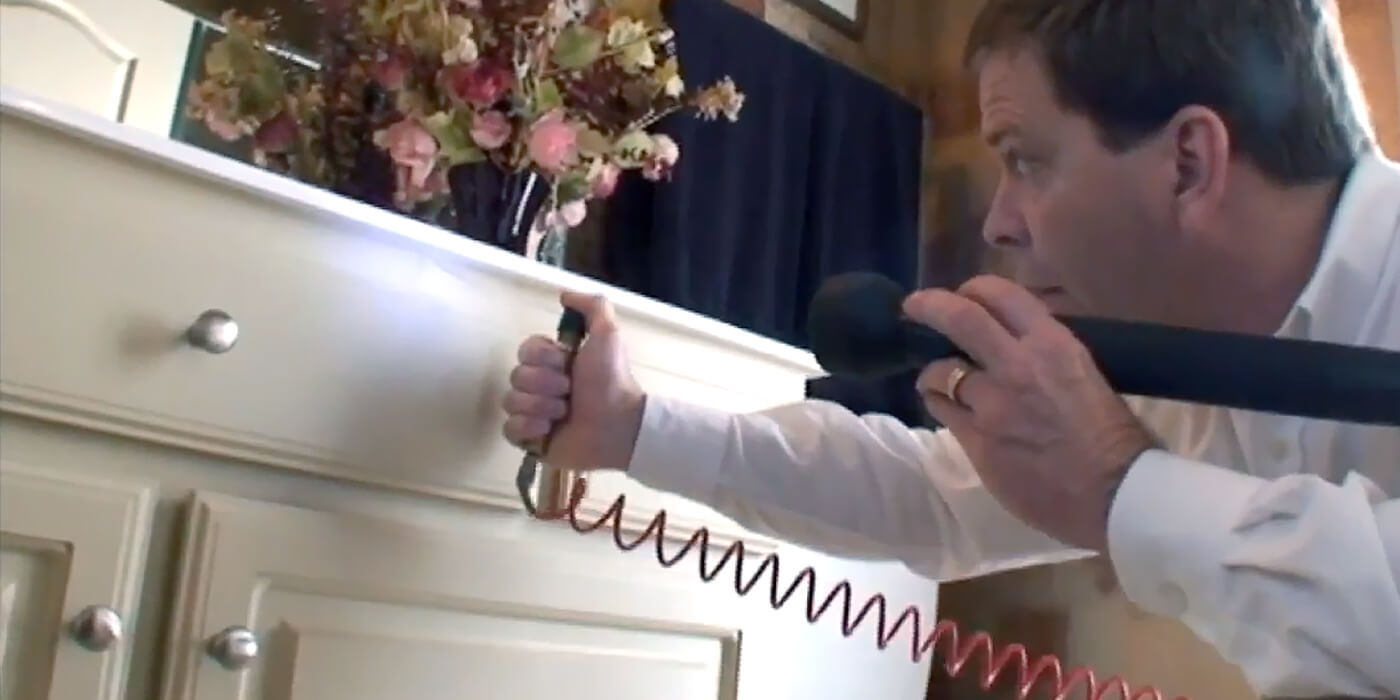 Download Transcript
Effective Pest Control Solutions
ABC's technicians have a deep understanding of pest behavior. Our success is rooted in proven processes developed from the tenets of Integrated Pest Management (IPM). IPM is an approach endorsed by numerous organizations, including the Environmental Protection Agency. Essentially, these principles prioritize low-impact, low-cost pest interventions.
We not only look at the pests you're dealing with, but the environment they require to survive and thrive. We then work to determine why these pests have taken up residence on your property and then eliminate those creature comforts which are drawing them in to provide you with longer-term protection that minimizes the use of chemicals.
The ABC Process
1. Contact ABC
When you contact us, we will schedule an inspection to get an understanding of the problem. In some cases, we can give you a quote over the phone.
2. Get An Estimate
If you have an inspection, we will send you a custom treatment plan and estimate afterward. Once we get your approval, we will schedule your treatment.
3. Treatment
We will come to your property and treat for pests in common hiding and nesting areas. Over time, you will start seeing less and less pest activity.
4. Prevention
Customers with our ongoing pest management services will receive periodic retreatments to prevent the return of the most common pests in our area.
We will come out to initially assess your property at no charge. In order to facilitate the creation of the absolute best treatment plan for you, we prefer to get a better understanding of your problem.
During this in-person meeting, you can expect your specialist to:
Review the pest issues and activities you've noticed in and around your home
Inspect your property to pinpoint pest activity areas and possible entry points
Report back on any pest-related damage
Determine if there are any factors that may make your home or yard particularly attractive to pests
When needed, identify which species of pest is present
Answer any questions you might have about the pests or our protocols
Upon completion of the inspection, your ABC professional will provide a tailored pest control management plan. After you approve the estimate, we can schedule your first service call.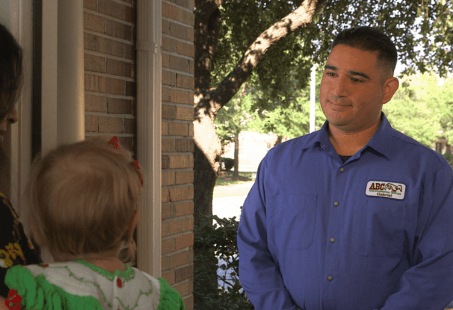 Get Started
We offer a full range of pest control services.
Homeowners in Alamo Heights choose ABC for pest control time and time again for a number of reasons. First of all, we're family-owned and family-run, and we promise to treat your property and belongings the very same way we would treat our own. We've been in the industry for more than 70 years, and this extensive knowledge informs our decisions about the best treatment options for our customers. We only send highly-trained, licensed professionals to evaluate and treat your home. Additionally, all of our technicians have passed a thorough background check and drug testing, so you can feel safe with us in your home.
Frequently Asked Questions
How quickly can you come to my home?
We know how disruptive a pest problem can be. That's why we can occasionally provide estimates over the phone for more basic treatments. Typically, we base our estimates on the size of the area that needs treatment.
More often than not, we prefer a more customized route to treating your property, due to the wide range of variables that can change the way we approach your personal pest situation. Once you either give us a call at (210) 599-9500 or contact us online, we'll schedule a time for one of our specialists to meet you at your home to conduct an initial assessment of your situation and provide you with an estimate for treatment options.
As we wrap up our inspection, we will provide you with a complimentary estimate. Upon your approval, we will schedule your first service call.
What does pest control service look like at my home?
Can you protect my home year-round?
What can ABC do about honey bees?
At ABC, we recognize the important benefits bees provide. If bees have built a hive in a location that poses a health risk to you, your family or visitors, we can provide you with contact information for local beekeepers who can relocate bees from your property humanely.
Do I need to be present for you to perform the necessary treatment?
During our initial walkthrough, we prefer to hear directly from you about the challenges you're facing and out anything that might otherwise be difficult to explain by phone. Depending on the pest issue you may have, we may recommend outside treatments, an application of products indoors or a combination of the two.
We also have outside-only pest control services, and many of our routinely scheduled ongoing treatments only require perimeter and outdoor treatment. In those cases, we simply ask that you provide any necessary instructions that our technicians might need to access your property.
Get Started
We offer a full range of pest control services.
Additional Pest Control Service Areas in San Antonio
ABC serves many surrounding communities, including, but not limited to:
What Our Customers Are Saying
"My service technician Isaac is always on time. He texts and/or calls to let me know when he is on the way to my home. During a time were good customer service appears to be a rarity he is Always very polite and well-mannered. He asks me if there are any specific areas he need to pay a little bit more attention to. But this has been my experience with ABC Home & Commercial Services for over the last 3 years. I am very pleased with my services with them! I recommend ABC Home & Commercial Services to anyone looking for a respectful and dependable pest control company!"
Jeffrey Crenshaw
1/25/2021
"After noticing damage to a recently completed stone tree border in my yard I concluded it was most likely a lawn mower, as there was what appeared to be a tire mark near the damage. ABC does my lawn and when I brought it their attention they scheduled Joel to inspect the damage. Joel and I discussed the damage and we both agreed it was more than likely caused by a lawn mower. Joel assured me ABC would take responsibility for the damage. I contacted the contractor that installed the border to provide an estimate but they were slow to respond. ABC informed me they have craftsmen who could repair the border and I agreed to allow them to do the work. I wasn't home when they showed up to do the work but my wife was impressed when they showed up as scheduled, informed her why they were there and notified her when the job was done. They were very courteous. I inspected the work when I got home and was very impressed with the repair. ABC handled the situation from my notification to their repair in a professional manner. I was left thinking I hired the wrong company to do the initial border installation. ABC's quality of work exceeded that of the contractor and their professionalism was top-notch! I recommend ABC to anyone seeking work within the purview of their craftsmen."
Need Pest Control For Your Business?
We understand that businesses have different needs than residences. That's why we have specially trained technicians who can service your business.
ABC's Complete List of Home Services in San Antonio
Why deal with multiple service providers when ABC can do it all?