Pest Control in New Braunfels, TX
With hot and humid weather, the Comal River, the Guadalupe River and plenty of leafy parks, our area is ideal for all types of bugs and creatures, In this environment, pest control in New Braunfels can be a challenge. Whether you're dealing with roaches, mosquitoes, termites, fleas, ants or some other type of unwanted visitor, you can count on ABC Home & Commercial Services to effectively eliminate these pests and prevent them from returning.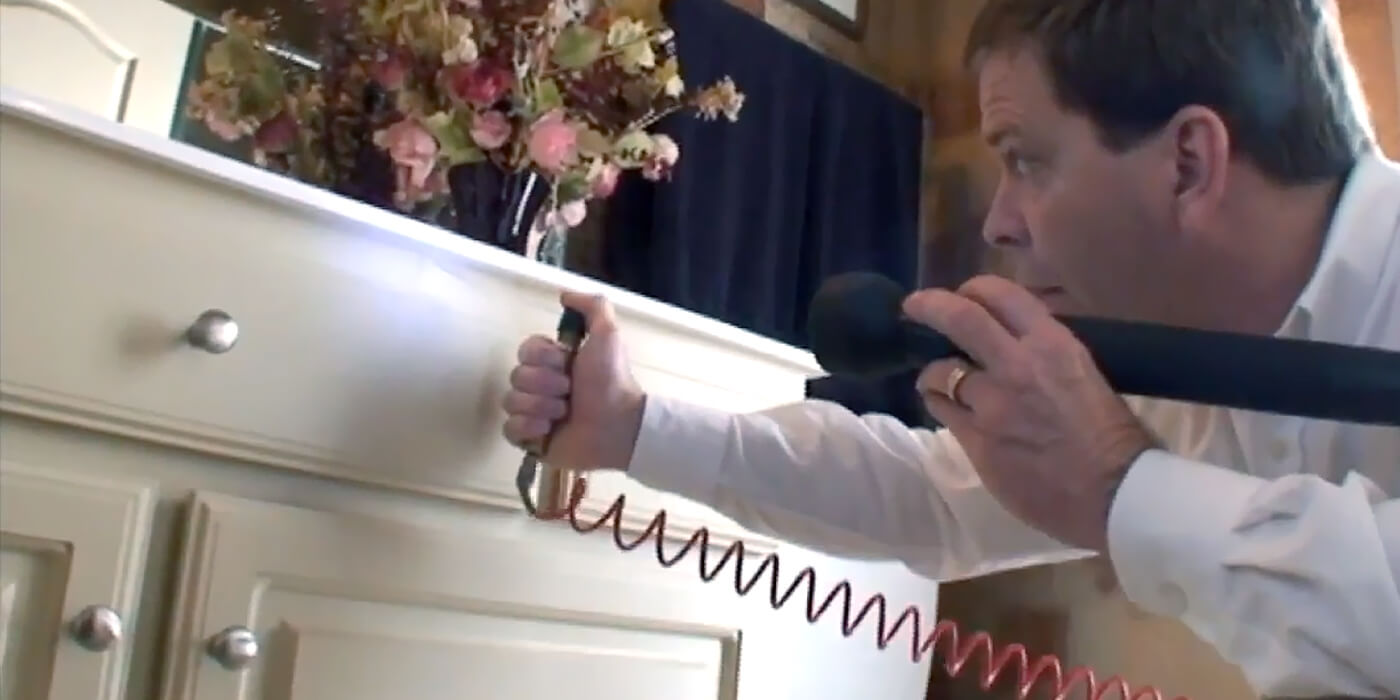 Download Transcript
Effective Pest Control Solutions
ABC operates under Integrated Pest Management (IPM) principles, which essentially means we base our treatments around the biology and behavior of the pests in question, and that we put a focus on prevention. What does this mean if you contact us about an infestation? First and foremost, our goal will be to get rid of the infestation. We do this by learning where the pest or pests in question are living and breeding around your property, then treating those problem areas. Once the infestation is under control, our technicians work with homeowners on steps they can take to prevent pests in the future.
The ABC Process
1. Contact ABC
When you contact us, we will schedule an inspection to get an understanding of the problem. In some cases, we can give you a quote over the phone.
2. Get An Estimate
If you have an inspection, we will send you a custom treatment plan and estimate afterward. Once we get your approval, we will schedule your treatment.
3. Treatment
We will come to your property and treat for pests in common hiding and nesting areas. Over time, you will start seeing less and less pest activity.
4. Prevention
Customers with our ongoing pest management services will receive periodic retreatments to prevent the return of the most common pests in our area.
Our goal in sending out an inspector is simple: to gather all the information we require to make sure we can craft a treatment plan that is customized to meet your needs. To this end, the inspector will:
Confirm which pest or pests are causing your problems
Search for the source of your infestation
Determine the severity and extent of the issue
Note any associated damage
Uncover any unique characteristics of your property that might make it more vulnerable to infestation
Talk to you to learn more about what you have experienced
Respond to any of your questions regarding our philosophy, techniques and the overall course of treatment
Based on the inspector's findings, we will create and send you a free, no-obligation estimate for your approval.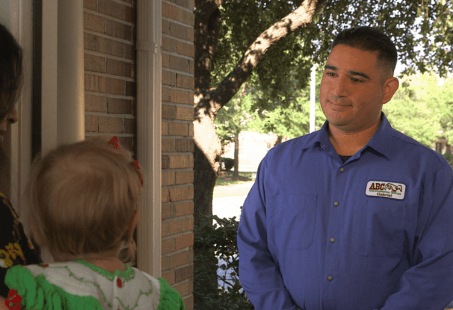 Get Started
We offer a full range of pest control services.
Our clients say they choose us for a number of reasons. ABC technicians are friendly and knowledgeable. They are all licensed. People feel safe letting them into their homes because they know we engage in drug testing and extensive background tests for everyone we hire.
Frequently Asked Questions
I need help with my pest problem, and I need someone out here fast. When can an ABC technician get here?
While we can't make specific promises about how quickly we will be able to schedule your initial treatment, here's what we can say.
Before one of our pros can come out to service your home, we need to come up with an estimate and you need to approve it. For truly time-sensitive issues, we always strive to provide an estimate over the phone so that you can schedule your first treatment right then.
However, there are some issues that will require us to send out an inspector to better understand the nature and extent of the issue before we can offer an estimate. If you fall into this latter category, you can rest assured that we are typically able to conduct inspections within a few business days and that these appointments are completely free of charge. As soon as you approve the inspector's estimate, we can schedule your initial treatment.
Are ABC's pest control estimates free for New Braunfels residents?
In short, yes. Not only are our estimates always free, but we won't charge you if you have to have an inspection, either. You will only be charged after you agree to your customized plan of action and treatments begin.
Can you tell me how many treatments it will take to get rid of my pests?
Unfortunately, we can't give you an accurate sense of your course of treatment without knowing more about your specific situation.
All pest problems are unique, which means that one household might only require a single treatment, while another could many more. There are a number of variables involved, which is why we recommend having an inspector come out to assess the situation first.
That being said, resolving a pest issue in one treatment is incredibly rare. Even if the initial treatment eradicates most of the pests, leaving a few alive can cause the problems to start all over again.
Beyond this, many of our customers experience problems with more than just one type of pest at different times of the year. If his sounds like you, we recommend our year-round pest program. It focuses on treating for four of the most common area pests at the times of the year when they are most active.
Can an ABC technician perform treatments when I'm not there, or do I need to be at home?
If you need us to treat the interior of your home, we ask that you be present. Additionally, if we send an inspector over to check out the problem, we prefer that the homeowner be there so that we can learn about your experiences and preferences and craft the right pest control program for you.
We do, however, offer outside-only services, and for those you do not need to be present. If you opt for outside-only services from ABC, one of our experts will treat the exterior of your house for crawling insects, regardless of whether you are present or not. All you need to do is make sure we know how to access your yard.
Get Started
We offer a full range of pest control services.
Additional Pest Control Service Areas in San Antonio
ABC serves many surrounding communities, including, but not limited to:
What Our Customers Are Saying
"My service technician Isaac is always on time. He texts and/or calls to let me know when he is on the way to my home. During a time were good customer service appears to be a rarity he is Always very polite and well-mannered. He asks me if there are any specific areas he need to pay a little bit more attention to. But this has been my experience with ABC Home & Commercial Services for over the last 3 years. I am very pleased with my services with them! I recommend ABC Home & Commercial Services to anyone looking for a respectful and dependable pest control company!"
Jeffrey Crenshaw
1/25/2021
"After noticing damage to a recently completed stone tree border in my yard I concluded it was most likely a lawn mower, as there was what appeared to be a tire mark near the damage. ABC does my lawn and when I brought it their attention they scheduled Joel to inspect the damage. Joel and I discussed the damage and we both agreed it was more than likely caused by a lawn mower. Joel assured me ABC would take responsibility for the damage. I contacted the contractor that installed the border to provide an estimate but they were slow to respond. ABC informed me they have craftsmen who could repair the border and I agreed to allow them to do the work. I wasn't home when they showed up to do the work but my wife was impressed when they showed up as scheduled, informed her why they were there and notified her when the job was done. They were very courteous. I inspected the work when I got home and was very impressed with the repair. ABC handled the situation from my notification to their repair in a professional manner. I was left thinking I hired the wrong company to do the initial border installation. ABC's quality of work exceeded that of the contractor and their professionalism was top-notch! I recommend ABC to anyone seeking work within the purview of their craftsmen."
Need Pest Control For Your Business?
We understand that businesses have different needs than residences. That's why we have specially trained technicians who can service your business.
ABC's Complete List of Home Services in San Antonio
Why deal with multiple service providers when ABC can do it all?