Pest Control in Bulverde, TX
It can be extremely frustrating to find yet another roach, ant, mosquito, spider or another unwanted bug or critter on your property after you've tried nearly everything to get rid of them. For effective pest control, Bulverde homeowners know they can trust ABC Home & Commercial Services. Our pros get results using treatment plans that are tailored to your property and your particular pest problem.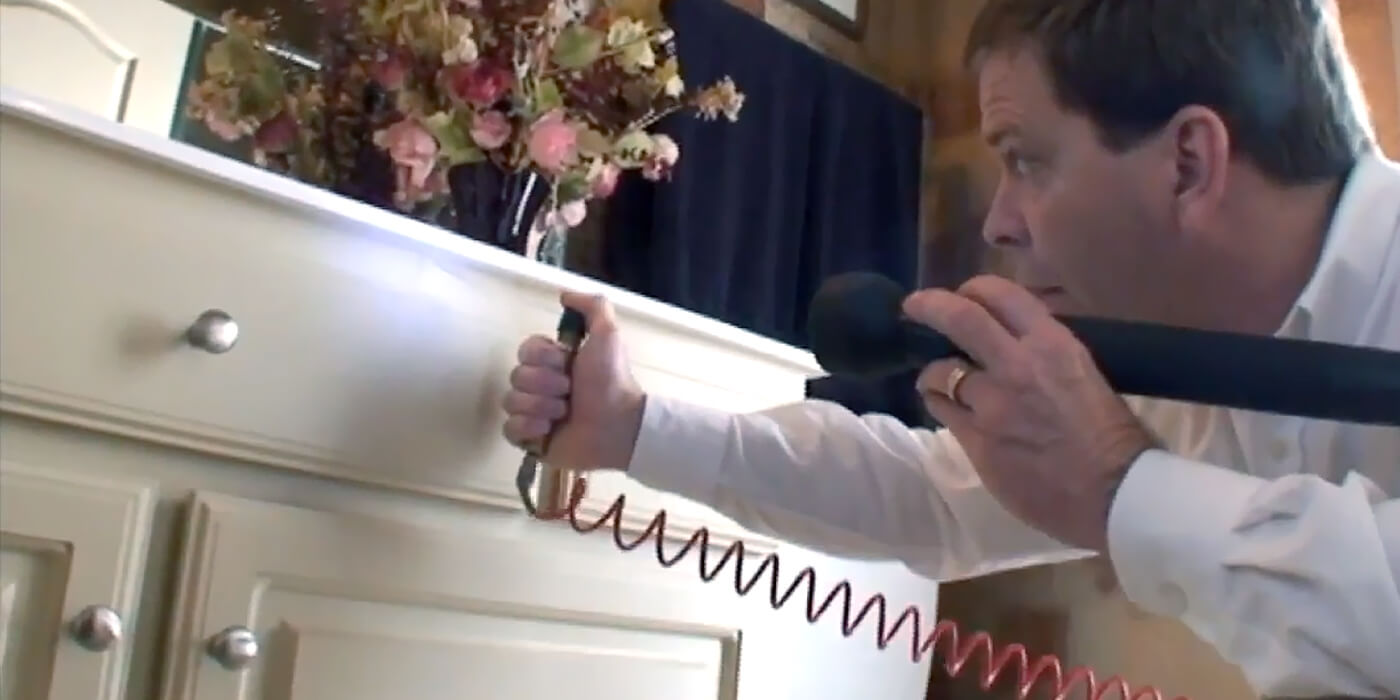 Download Transcript
Effective Pest Control Solutions
ABC follows the principles of Integrated Pest Management (IPM) when creating a treatment plan for your property. This approach takes into account lessons learned in entomology, biology, animal behavior and horticulture to create a pest control plan that is both low-impact and effective. The IPM approach is endorsed by many reputable organizations, including the Environmental Protection Agency. IPM is widely accepted because it focuses on making minor modifications to the surrounding environment and only turning to chemical interventions when absolutely necessary.
When reaching out to ABC for pest control, Bulverde homeowners can expect our specialists to assess their surroundings for pest activity. We will determine what might have attracted the pests in the first place and how we can make adjustments to make the environment less hospitable for unwanted insects and animals. Depending on the pest, we may recommend moving firewood away from the foundation of your home, for example, or changing your sprinkler schedule. Our specialists are happy to answer any questions you might have about our treatment plans and protocols.
The ABC Process
1. Contact ABC
When you contact us, we will schedule an inspection to get an understanding of the problem. In some cases, we can give you a quote over the phone.
2. Get An Estimate
If you have an inspection, we will send you a custom treatment plan and estimate afterward. Once we get your approval, we will schedule your treatment.
3. Treatment
We will come to your property and treat for pests in common hiding and nesting areas. Over time, you will start seeing less and less pest activity.
4. Prevention
Customers with our ongoing pest management services will receive periodic retreatments to prevent the return of the most common pests in our area.
We will come out for an initial inspection at no cost to you and can sometimes give you a quote over the phone. At your in-person meeting, you can expect your pest control professional to:
review the pest problems you have been having and where on your property you've been experiencing the issues;
conduct an initial inspection of your property to locate pest hiding spots and potential pest entry points;
determine if there is any pest-related damage;
identify the species of pest, if necessary and answer any questions you may have about the pests or our pest control protocols.
At the end of the inspection, your technician will present you with a tailored pest control plan. After you approve the estimate, we will put your first service call on the calendar.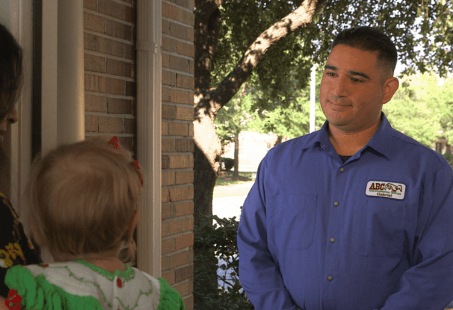 Get Started
We offer a full range of pest control services.
ABC has been providing pest control in Bulverde and the San Antonio metro since 1949. With over 70 years of experience dealing with every imaginable type of pest problem in the area, we've learned what works (and what doesn't) to effectively target pests. With this knowledge, we have created an in-house training program that all specialists must go through before conducting service calls. That way, the technician that comes to your home will be well equipped to tackle your particular pest issue.
Additionally, you can feel comfortable when any ABC technician arrives at your home, as our interview process includes a drug test and a criminal background check. Lastly, ABC is a family-run business, and one of our values is that we always treat our customers' homes as if they were our own. That means that our technicians are careful around your property and make sure to leave everything in better condition than they found it.
Frequently Asked Questions
How quickly can you come to my home?
At ABC, we understand that if you're dealing with a pest problem, you want a professional to come to your home promptly. Reach out to us and we will send a specialist to your home as quickly as possible. In certain cases, we're even able to offer complimentary estimates over the phone.
Because there are a variety of factors that can make pest problems difficult to control, we typically prefer to schedule an in-person visit to better understand your problem and the best possible treatment plan. In these situations, we will schedule an inspection for the soonest available opportunity. At the end of the inspection, we will present you with the recommended next steps and a complimentary estimate. When we receive your approval, we will put your first treatment call on the schedule.
Can you protect my home year-round?
What can ABC do about honey bees?
At ABC, we recognize the valuable role bees play in our ecosystem, and we recognize the specialized skills and equipment needed to deal with a bee problem. If there's a honey bee nest on your property, we can give you the contact information for local beekeepers who can relocate the nest or give you any other advice on how to handle bee activity on your property.
Do I need to be present for you to perform the necessary treatment?
During our initial inspection, we typically ask that you are home so we can ask you specific questions about your pest problem and your property to determine the best course of action. Depending on what type of pest has invaded your property and pest activity is happening, we may need you to be home for treatments.
Fortunately, we do offer outside-only services as part of our ongoing pest treatment offerings that reduce the likelihood of future pest problems. If you sign up for this plan, we can come and treat the perimeter of your home and other outdoor areas that are common pest hiding spots. This means you can do anything you need to while we are treating your home, whether that's running errands, taking your kids to Natural Bridge Caverns or going to work.
Get Started
We offer a full range of pest control services.
Additional Pest Control Service Areas in San Antonio
ABC serves many surrounding communities, including, but not limited to:
What Our Customers Are Saying
"My service technician Isaac is always on time. He texts and/or calls to let me know when he is on the way to my home. During a time were good customer service appears to be a rarity he is Always very polite and well-mannered. He asks me if there are any specific areas he need to pay a little bit more attention to. But this has been my experience with ABC Home & Commercial Services for over the last 3 years. I am very pleased with my services with them! I recommend ABC Home & Commercial Services to anyone looking for a respectful and dependable pest control company!"
Jeffrey Crenshaw
1/25/2021
"After noticing damage to a recently completed stone tree border in my yard I concluded it was most likely a lawn mower, as there was what appeared to be a tire mark near the damage. ABC does my lawn and when I brought it their attention they scheduled Joel to inspect the damage. Joel and I discussed the damage and we both agreed it was more than likely caused by a lawn mower. Joel assured me ABC would take responsibility for the damage. I contacted the contractor that installed the border to provide an estimate but they were slow to respond. ABC informed me they have craftsmen who could repair the border and I agreed to allow them to do the work. I wasn't home when they showed up to do the work but my wife was impressed when they showed up as scheduled, informed her why they were there and notified her when the job was done. They were very courteous. I inspected the work when I got home and was very impressed with the repair. ABC handled the situation from my notification to their repair in a professional manner. I was left thinking I hired the wrong company to do the initial border installation. ABC's quality of work exceeded that of the contractor and their professionalism was top-notch! I recommend ABC to anyone seeking work within the purview of their craftsmen."
Need Pest Control For Your Business?
We understand that businesses have different needs than residences. That's why we have specially trained technicians who can service your business.
ABC's Complete List of Home Services in San Antonio
Why deal with multiple service providers when ABC can do it all?