Energy Saving Improvements in Austin, TX
In Texas, heating and cooling our homes is the largest part of our monthly utility bill. By investing in AC energy efficiency, Austin homeowners can see savings over time. The licensed professionals at ABC Home & Commercial Services can inspect your home, make recommendations and implement changes to help lower your utility bill and get the most out of your system.
Homeowners may not realize all the ways they can save on heating and cooling costs. Thankfully, ABC's pros are here to help. We can perform a home energy audit and suggest ways to make your home more energy-efficient. Even better, then we can then start checking some of these items off your list for you.
The ABC Process
1. Contact ABC
When you contact us, we will schedule a service call to conduct an energy saving diagnostic on your heating and cooling system.
2. Conduct Home Energy Audit
We'll come to your home and perform a home energy audit to see what changes you can make to save energy and money on your monthly bills.
3. Written Report
We will provide you with a written report to let you know what we would recommend to see the most improvements.
4. Perform Services
We can schedule any desired follow-up appointments to make these energy improvements for you.
Many homeowners don't realize the impact insulation has on making your home more energy efficient.Insulation in homes serves to contain the conditioned air inside the home, thus preventing costly air leakage. Adding insulation to the attic space is something many homeowners choose to do because it helps keep the home comfortable. It will also positively impact and lower energy costs.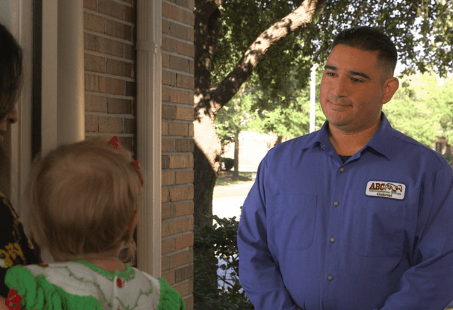 Get Started
We offer a full range of air conditioning & heating services.
You can feel good about ABC's team on your property. Not only do all employees undergo a criminal history check and drug screening, but with any service that requires licensure for work for to be performed, you can bet that ABC is on top of it and completely certified. Rest easy, and leave the work to our experienced, trained, and friendly service team.
Frequently Asked Questions
Why should I be concerned about my ductwork?
The metallic-looking "tubes" that run through your attic carry the cooled or heated air from the blower to the rest of your home. If these tubes are leaking, you are losing much of the air that you have paid to condition. By making sure this ductwork is sealed, you will be getting the most out of your HVAC system.
Why should I care about indoor air quality?
Indoor air quality (or IAQ) refers to the cleanliness of the air circulating within the home. Often, the air inside homes is more polluted than air outside. An improved air filtration system serves to keep your family's breathing air healthy, and also aids in prolonging the lifespan of the system by keeping it free of contaminants that can "gunk-up" key components. Whether it's particulate (dust, pollen, dander, etc.) or biological contaminants (viruses, germs, molds, etc.), ABC can talk to you about improving your home's air quality.
What role do solar window films play in energy efficiency?
Solar window film serves to lower energy costs and ensure a more comfortable environment. High quality, ABC installed films, greatly reduce the total solar energy buildup in your home and reduce more than 99% of the ultraviolet rays that cause skin problems and fading of interior items. In addition to protecting valuable home furnishings, non-reflective films have the added benefit of low reflectivity at night so that your window view is not obscured. Additionally, with the extra protection from solar film, drapes, curtains and blinds will last & look better than unprotected surfaces.
Get Started
We offer a full range of air conditioning & heating services.
More AC & Heating Solutions in Austin
What Our Customers Are Saying
"I hired the handyman service from ABC to take care of miscellaneous stuff around my house that has been long overdo! They sent Robert (Bob) who was terrific! He came over with a smiling face on a Monday morning!! I found him very knowledgeable and proficient about his trade. He has a "can do" attitude which was truly appreciated. I would highly recommend him! A really nice guy!"
Charlene Albers
9/27/2021
"The care the technician takes while treating where an elderly gentleman lives is amazing! His knowledge of his job is spot on! The extra care he shows in explaining and reassuring my elderly boss is rare these days! Cheers to ABC for providing first class service! Thank you Jason for all the years of care. As usual ABC is always first quality! Simply to see ABC always protecting thee!!!!"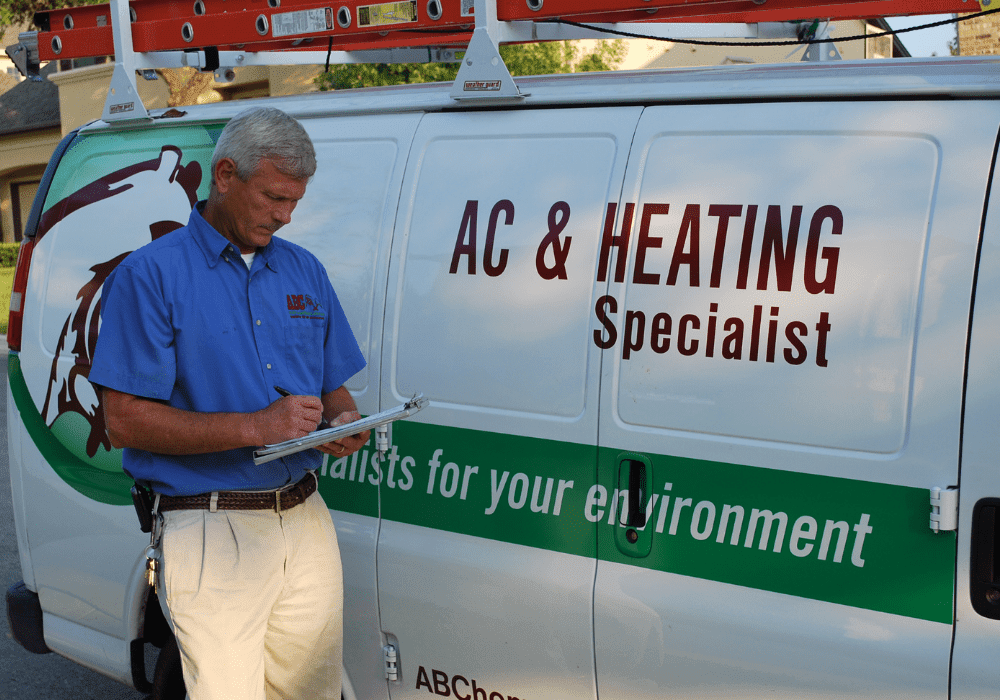 Need Heating & Cooling Services For Your Business?
We understand that businesses have different needs than residences. That's why we have specially trained technicians who can service your business.
ABC's Complete List of Home Services In Austin
Why deal with multiple service providers when ABC can do it all?