Pest Control in Bastrop, TX
People like living in Bastrop because of its small-town Texas feel. Residents appreciate the wide, open spaces, the fact that the Colorado River that cuts through town and the proximity to Bastrop State Park. Unfortunately, we're not the only creatures on the planet that like our area. Many homeowners here find themselves dealing with a wide variety of pests that also call Bastrop home. When they need help with pest control, Bastrop, TX residents choose ABC Home & Commercial Services for effective, long-term solutions.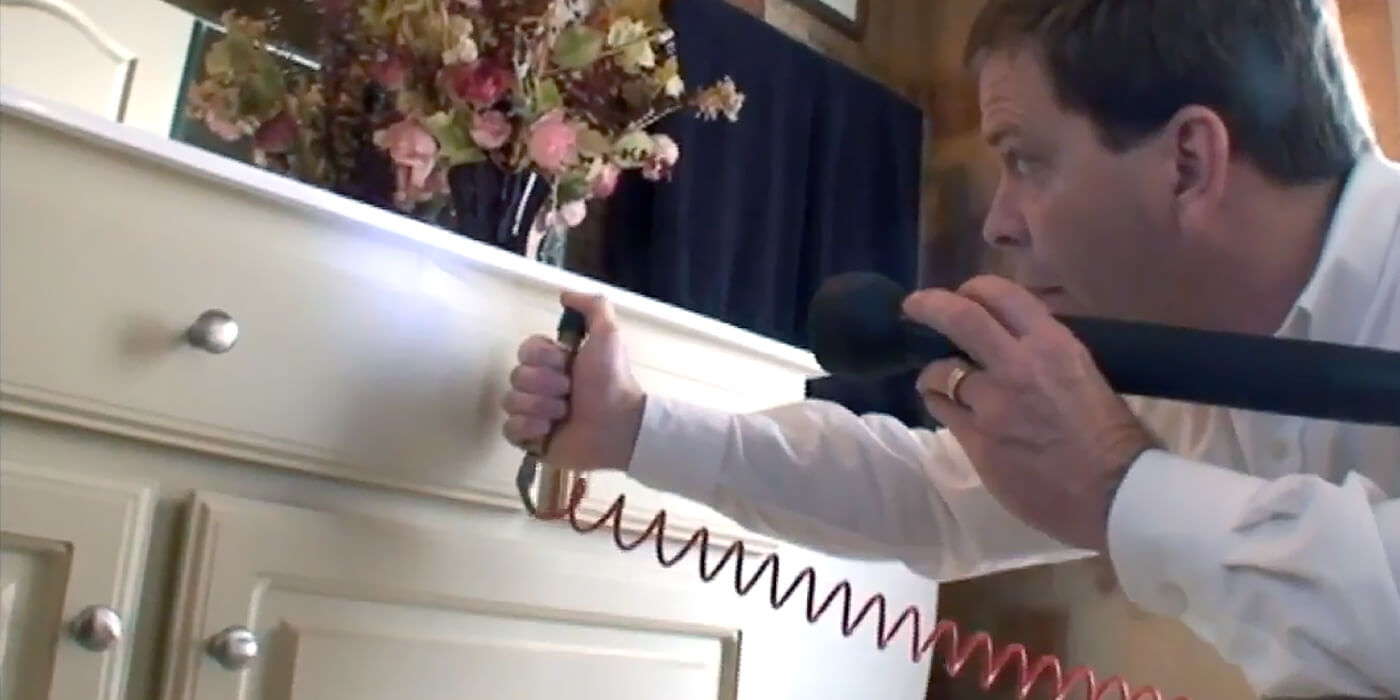 Download Transcript
Effective Pest Control Solutions
With over 50 years in the pest control business, ABC has seen trends come and go and had ample time to learn what methods really work in Bastrop. We've used our experiences to craft a program that matches the principles of IPM (integrated pest management).
Essentially, IPM is focused on an understanding of pest behavior and biology, along with the belief that many problems can be stopped by making changes to your property to make it less desirable to pests. That being said, we always start with the goal of removing the creatures that are currently bothering you, using scientifically-proven methods that focus on both breeding areas and live pests. After they're gone, we can work with you to prevent re-infestation.
The ABC Process
1. Contact ABC
When you contact us, we will schedule an inspection to get an understanding of the problem. In some cases, we can give you a quote over the phone.
2. Get An Estimate
If you have an inspection, we will send you a custom treatment plan and estimate afterward. Once we get your approval, we will schedule your treatment.
3. Treatment
We will come to your property and treat for pests in common hiding and nesting areas. Over time, you will start seeing less and less pest activity.
4. Prevention
Customers with our ongoing pest management services will receive periodic retreatments to prevent the return of the most common pests in our area.
If we decide that an inspector needs to see your property before we can give you an estimate, we are typically able to get them out to you within a few days.
At the inspection, we will:
Confirm the type of pest or pests you're dealing with
Look for possible entry points
Search for any unique qualities of your property that could be encouraging your pests
Talk to you to get additional information about the infestation
Offer additional information on ways to treat the problem
Answer any of your questions
Once the inspector leaves, you will receive a free, no-obligation estimate. Approve it and we will schedule your initial treatment.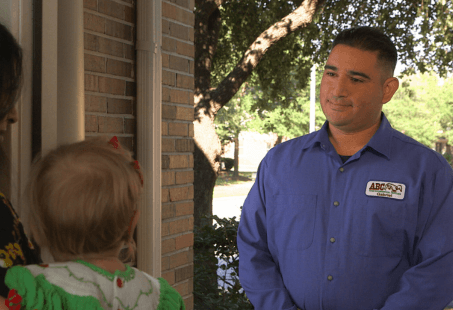 Get Started
We offer a full range of pest control services.
People choose ABC because they know we've been serving people in the area for generations. Our long-time customers say they know our pest control services will be performed by technicians who are licensed, and who have undergone extensive background checks and drug testing. Others mention that they like dealing with professionals who are caring, respectful and who treat their home as they would their own.
For our part, we're focused on providing you with the best service possible—both from a customer service standpoint and by making sure our treatments are both low-impact and effective.
Frequently Asked Questions
Can ABC start treatments immediately?
ABC has been serving Texas residents for generations, so we know just how bad the pest problems here can get, and we understand how important it is to start working on the problem fast.
Here's how it works with ABC. When you reach out, one of two things will happen:
If you are suffering from one of the most common area pests, it might be possible for us to provide you with an estimate over the phone. Once you accept the estimate, we can schedule treatment right then.
If we believe it is necessary, we will schedule a free inspection of your property before providing you with an estimate. This way, we will be better able to tailor a treatment plan to meet your specific needs. After the inspection, you will be given an estimate. Just as in the above scenario, as soon as you approve it, we can schedule your first treatment.
I just want a free estimate. Does ABC do that?
Yes! When you contact us and provide us with information on your pest issue, we will either reach out to schedule a free, follow-up inspection to determine the nature and extent of the problem (which comes with a free estimate), or we'll be able to offer you a free estimate right then and there.
Also, this estimate includes all associated costs, so you never have to worry about hidden charges.
If an ABC technician is coming, do I have to be there?
For those who find it difficult to be at home for our treatment, ABC has just the thing: outside-only services. While this won't help with pests that are already inside, it's a great way to protect your home against the threat of invasion and keep insects out. With this service, all we need to know is how to access your yard. You don't have to be there at all.
If, however, you already have indoor pests, we do ask that you be there for all treatment appointments. Additionally, we highly recommend that new clients be there if we set up a free inspection because talking with you helps our inspector to put together the best possible treatment plan to deal with not just what they see right then, but also what you've noticed that motivated you to reach out to us.
Get Started
We offer a full range of pest control services.
Additional Pest Control Service Areas in Greater Austin
ABC serves many surrounding communities, including, but not limited to:
What Our Customers Are Saying
"I hired the handyman service from ABC to take care of miscellaneous stuff around my house that has been long overdo! They sent Robert (Bob) who was terrific! He came over with a smiling face on a Monday morning!! I found him very knowledgeable and proficient about his trade. He has a "can do" attitude which was truly appreciated. I would highly recommend him! A really nice guy!"
"First time using ABC and have been very pleased so far. They are very professional, their specialties and technicians are very well informed and trained in their departments. We have spoken to the rodent control and the AC department. Everything was relayed to me about the process and the follow up was very through from start to finish with emails, phone calls and detailed reports. Very impressed with their whole process. Great job ABC!!!"
Need Pest Control For Your Business?
We understand that businesses have different needs than residences. That's why we have specially trained technicians who can service your business.
ABC's Complete List of Home Services in Austin
Why deal with multiple service providers when ABC can do it all?