Pest Control in Kyle, TX
Kyle is a wonderful place to live and is actually one of the fastest-growing cities in Texas. Unfortunately, a variety of pests, including roaches, mosquitoes, ants, spiders, termites, rodents and other uninvited houseguests also think it's a wonderful place to settle down. Creating an effective long-term plan to eradicate pests from our homes and yards can be daunting. When looking for reliable pest control in Kyle, homeowners turn to ABC Home & Commercial Services. Our friendly professionals have been providing pest control services for decades and can help make your home less vulnerable to future invasions.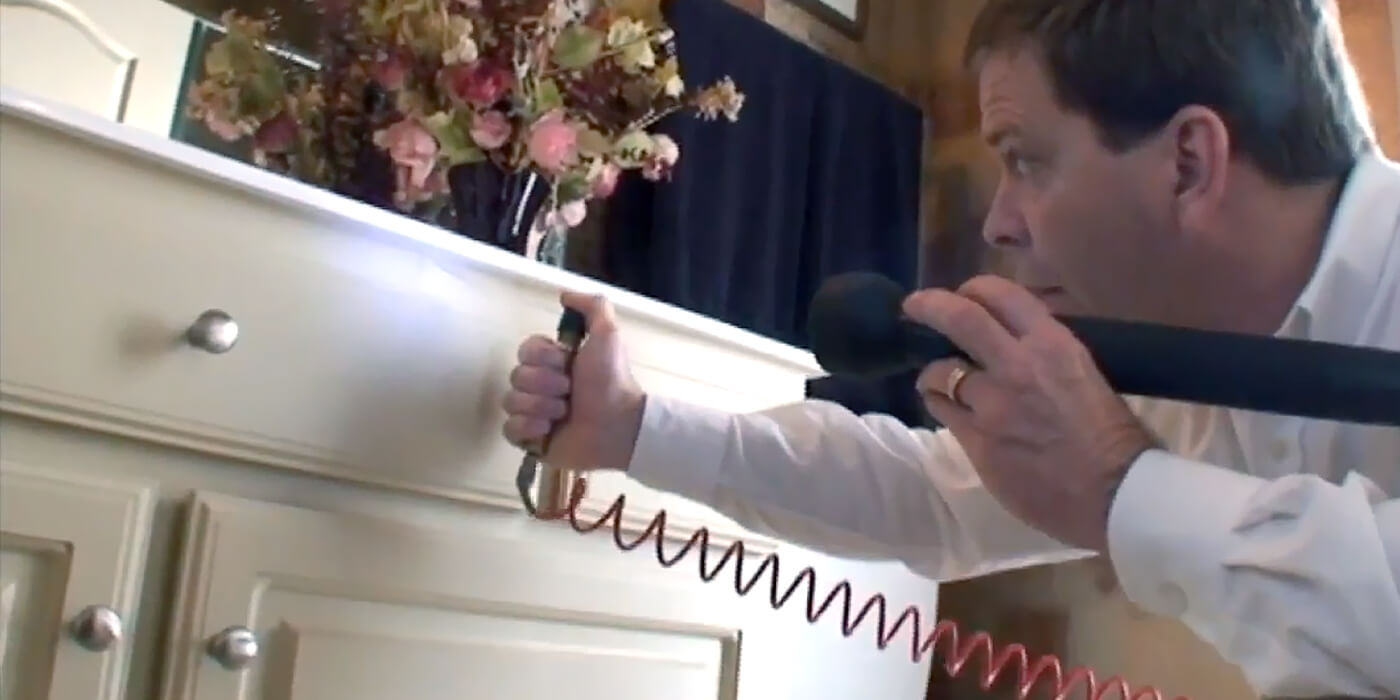 Download Transcript
Effective Pest Control Solutions
At the foundation of ABC's pest control philosophy is a comprehensive understanding of pest behavior, coupled with a practical approach to keep these pests away from your home in the first place. Through our decades of experience in Central Texas, we have grown to be the largest independently-owned and operated pest control company in the entire state. This is partly due to implementing a philosophy that is supported by many large organizations, including the Environmental Protection Agency.
The Integrated Pest Management (IPM) approach prioritizes making your home less attractive to pests first, and only relying on chemicals when necessary. These methods are effective, low impact and low cost. This technique was developed by recognizing and studying the connections between entomology, animal behavior, biology and horticulture.
Our customers appreciate that ABC carefully considers where and when to use chemical interventions. After a thorough inspection of your home, our pest control experts will be able to pinpoint your pests' entry points and suggest where sealing these off can help with pest problems since these creatures will no longer be able to gain access to your home. We will also provide you with preventative measures, so you don't have to worry about pest infestations in the future. We'll provide you with suggestions you can implement on your own, such as adjusting your watering schedule, clearing leaves and brush from your property, not keeping firewood near the perimeter of your home and keeping bushes around your home cut low. These are all low-impact ways you can make your home less susceptible to a pest infestation.
The ABC Process
1. Contact ABC
When you contact us, we will schedule an inspection to get an understanding of the problem. In some cases, we can give you a quote over the phone.
2. Get An Estimate
If you have an inspection, we will send you a custom treatment plan and estimate afterward. Once we get your approval, we will schedule your treatment.
3. Treatment
We will come to your property and treat for pests in common hiding and nesting areas. Over time, you will start seeing less and less pest activity.
4. Prevention
Customers with our ongoing pest management services will receive periodic retreatments to prevent the return of the most common pests in our area.
The key to effective pest control treatment is having a plan that is customized to your specific home and infestation. Because of this, ABC prefers to come to your home to see exactly what your problem is. Occasionally, we will be able to give you an estimate over the phone, but observing your pest problem firsthand will be the best way for us to create a plan of action that is customized for you.
During your complimentary inspection, your inspector will:
Ask you questions regarding the pests in your home.
Assess your home for areas of high pest activity and pest damage.
Determine if there are any environmental factors that may make your home more susceptible to pests.
Locate the pests' entry points.
Allow you to ask any questions regarding the pests or our treatment options.
Once we have gathered all of the needed information, we will provide you with a complimentary estimate with recommended next steps. Upon your approval, we will schedule your first service call.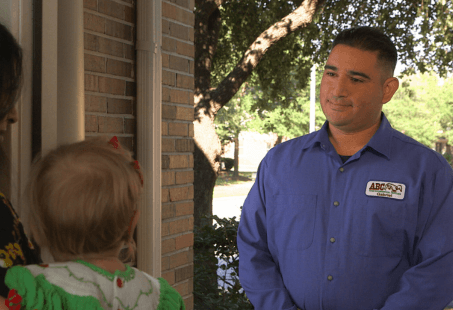 Get Started
We offer a full range of pest control services.
ABC has been providing pest control to homeowners in Kyle for decades. Our customers know they can turn to us for reliable, knowledgable service provided by courteous technicians. Not only do ABC technicians go through an extensive hiring process, but they are also drug tested and checked for criminal history prior to getting hired. Once they join the team, pest technicians go through additional in-house training to learn all about these pests, their habitats and their life cycles to ensure they are able to effectively eradicate your pest problem. Also, as a family-run business, one of our values is treating your home as if it was our own, so we'll be mindful of not leaving a mess behind and we will carefully apply any treatment products in impacted areas.
Frequently Asked Questions
How long will I need to wait for my service call?
ABC understands that at first sign of pests in a home, many homeowners want a professional to arrive as quickly as possible. This is why we will schedule a service call at our soonest availability. Sometimes, we are even able to give you an estimate over the phone.
In order to give you the most accurate estimate and the best treatment plan, we generally like to come inspect the problem ourselves. Usually, we can schedule this in-person meeting within just a few business days. After your inspector comes to your home, you will receive a customized treatment plan that is tailored to your home. Upon your approval, we will schedule your first service call so you can start getting results.
What's the usual duration for your pest control treatments?
Each pest infestation and each home is unique, and therefore every pest control treatment will be different. While we wish we could say that all pest problems will be resolved with only one treatment, this is often not the case. Pest activity tends to be seasonal, so we often find we need to provide ongoing monitoring to ensure none of these pests have come back.
The length of your treatment plan will vary, depending on what season it is when you contact us, what pests have invaded your home and the extent of the infestation. To protect homeowners in the Kyle area all year long, we now offer a year-round service to control the "big four" pests in the area: roaches, mosquitoes, spiders and scorpions.
Will I need to plan to be at home for every treatment?
We understand that life doesn't stop when you have a pest infestation. After going through the initial inspection, you will not need to be home for any treatments that will be applied to the exterior your home. For any services inside your home, we will do our best to schedule your appointments at a time that works best for you.
Many of our customers opt for periodic treatments around their home's exterior. This not only prevents pests from entering your home, but it's also a service that can be provided even when you aren't home. As long as you supply us with instructions on how to access the perimeter of your home, we will be able to work on your home without your being there.
How does ABC handle bees?
Due to the value of bees to our ecosystem, ABC technicians go out of their way not to negatively impact bee colonies. If you believe bees have nested on your property and you'd like a hive removed or relocated, we will provide you with the names and numbers of local beekeepers who can safely and humanely perform these services.
Get Started
We offer a full range of pest control services.
Additional Pest Control Service Areas in Greater Austin
ABC serves many surrounding communities, including, but not limited to:
What Our Customers Are Saying
"I hired the handyman service from ABC to take care of miscellaneous stuff around my house that has been long overdo! They sent Robert (Bob) who was terrific! He came over with a smiling face on a Monday morning!! I found him very knowledgeable and proficient about his trade. He has a "can do" attitude which was truly appreciated. I would highly recommend him! A really nice guy!"
"First time using ABC and have been very pleased so far. They are very professional, their specialties and technicians are very well informed and trained in their departments. We have spoken to the rodent control and the AC department. Everything was relayed to me about the process and the follow up was very through from start to finish with emails, phone calls and detailed reports. Very impressed with their whole process. Great job ABC!!!"
Need Pest Control For Your Business?
We understand that businesses have different needs than residences. That's why we have specially trained technicians who can service your business.
ABC's Complete List of Home Services in Austin
Why deal with multiple service providers when ABC can do it all?