Pest Control in Round Rock, TX
One of the reasons many of us choose to live in Central Texas—the virtually year-round warm weather—plus one of the things we tolerate about our climate (the humidity) makes our environment ideal for a large number of common household pests, including roaches, spiders, ants, mosquitoes, termites and scorpions. Most of us don't have the time or the expertise to deal with these uninvited guests which can transmit disease, contaminate our food and cause property damage. When it comes to pest control, Round Rock homeowners rely on ABC Home & Commercial Services for reliable, effective results.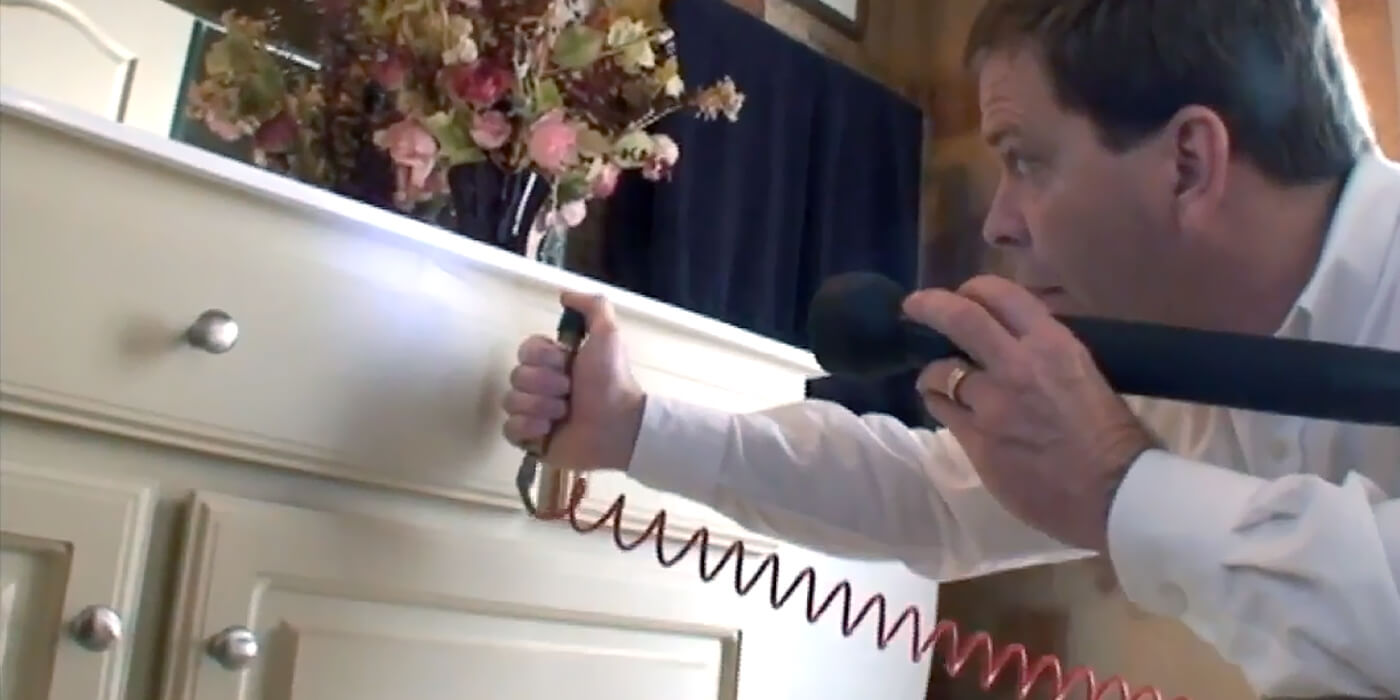 Download Transcript
Effective Pest Control Solutions
Having been in business for over 50 years, ABC has seen what works and what doesn't here in Round Rock. We have build a pest control program that closely aligns with the principles of integrated pest management (IPM). The foundation of this philosophy is the idea that pests live and thrive in a larger environment, and by making this setting less attractive to pests, you can stop problems before they begin.
The first step always begins with using an extensive grasp of pest behavior to determine where and how your problem began. We use scientifically-proven methods to remove live insects and wildlife and treat breeding areas. Perhaps most importantly, we then see how we can keep these pests away in the future, whether that's by adding protective barriers, helping you identify your own habits and behaviors that could be contributing to the problem or making any needed changes on your property to discourage these uninvited guests from stopping by again.
The ABC Process
1. Contact ABC
When you contact us, we will schedule an inspection to get an understanding of the problem. In some cases, we can give you a quote over the phone.
2. Get An Estimate
If you have an inspection, we will send you a custom treatment plan and estimate afterward. Once we get your approval, we will schedule your treatment.
3. Treatment
We will come to your property and treat for pests in common hiding and nesting areas. Over time, you will start seeing less and less pest activity.
4. Prevention
Customers with our ongoing pest management services will receive periodic retreatments to prevent the return of the most common pests in our area.
In many cases, we prefer to have one of our inspectors come to your property to assess your probably and any associated damage to inform the creation of a customized treatment plan. During this visit, our inspector will do the following:
Perform an initial inspection to confirm what type of pest you are dealing with, if needed, and to explore possible entry points
Determine whether there is anything unique about your property that might be a factor in the extent or spread of these unwelcome guests
Ask you questions to gather more information about your infestation
Provide you with more information about treatment options or answer any questions you might have about our company, technicians or pest control philosophy
Once the appointment concludes, we will deliver a no-obligation, free estimate for your custom treatment plan. As soon as you approve the estimate, we can schedule that first service call.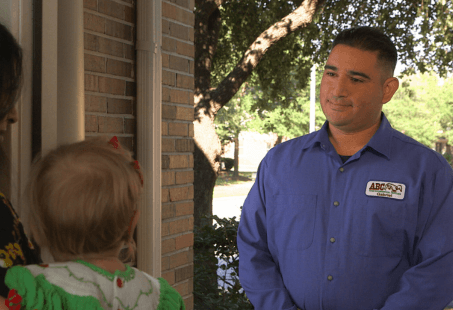 Get Started
We offer a full range of pest control services.
Thanks to our hard-working employees and loyal customers, ABC has been serving Central Texas households for generations. What's the secret of our success? In addition to providing top-notch, friendly pest control performed by licensed technicians (TPCL2170), our customers appreciate that ABC performs extensive background checks and regular drug testing on all our employees. Not only can you trust having ABC technicians at your home, but also you can expect that they will treat your property as they would their own.
Frequently Asked Questions
When can you start my treatments?
While some pest problems are less immediate, others need more immediate attention. As the largest independently-owned pest control company in the state of Texas, we pride ourselves on our quick response times and diligent, friendly service.
Depending on the type of pest you are dealing with, we may be able to give you an estimate over the phone. In other cases, we'll schedule an appointment with one of our inspectors to meet you at your home at the earliest available opportunity to get a first hand look at your infestation to be able to recommend the most effective course of action. In most cases, if an in-person call is necessary, we can schedule that within a few business days.
Can ABC give me a free estimate?
Absolutely! When you give us a call or fill out an online form, we'll gather the information we need so that we can give you a treatment plan that's targeted to the pests you are dealing with and the scope of the problem you are having. We want to be totally transparent about what we recommend so that there are no hidden costs and charges and most importantly, we meet your expectations. Once you have a chance to look over our estimate and let us know you approve the schedule of treatment, we can get you on our schedule.
What can you tell me about how many treatments I'll need?
We wish we could tell you that we can treat all pest problems in one visit, but unfortunately, that is not always the case. There are many different variables to consider when treating for a pest problem, and we often recommend multiple visits to ensure your infestation is a thing of the past.
In response to increased customer demand for repeat visits to handle the different types of pests that you may see, depending on the season, ABC now offers year-round pest control services. Round Rock residents who take advantage of this service receive calls related to the most common pests we see, which includes ants, roaches, spiders and scorpions.
Do I need to make arrangement to be home for every ABC service call?-

ABC has just the answer for you homeowners who find it a challenge to be at home to meet our technicians: our outside-only services. Since homeowners are often most concerned with pests that make their way indoors, this service can address your house's exterior so that crawling insects stay away.
Get Started
We offer a full range of pest control services.
Additional Pest Control Service Areas in Greater Austin
ABC serves many surrounding communities, including, but not limited to:
What Our Customers Are Saying
"I hired the handyman service from ABC to take care of miscellaneous stuff around my house that has been long overdo! They sent Robert (Bob) who was terrific! He came over with a smiling face on a Monday morning!! I found him very knowledgeable and proficient about his trade. He has a "can do" attitude which was truly appreciated. I would highly recommend him! A really nice guy!"
"First time using ABC and have been very pleased so far. They are very professional, their specialties and technicians are very well informed and trained in their departments. We have spoken to the rodent control and the AC department. Everything was relayed to me about the process and the follow up was very through from start to finish with emails, phone calls and detailed reports. Very impressed with their whole process. Great job ABC!!!"
Need Pest Control For Your Business?
We understand that businesses have different needs than residences. That's why we have specially trained technicians who can service your business.
ABC's Complete List of Home Services in Austin
Why deal with multiple service providers when ABC can do it all?