Pest Control in Georgetown, TX
No matter how clean you keep your home and how tidy you keep your yard, you will probably run across roaches, mosquitoes, spiders, ants and other common household pests living here in Central Texas. Although some infestations are worse than others, they all have a few things in common: usually, they require more time than you expect and most DIY techniques just aren't effective. When it comes to pest control, Georgetown, TX homeowners trust the experts at ABC Home & Commercial Services to get results.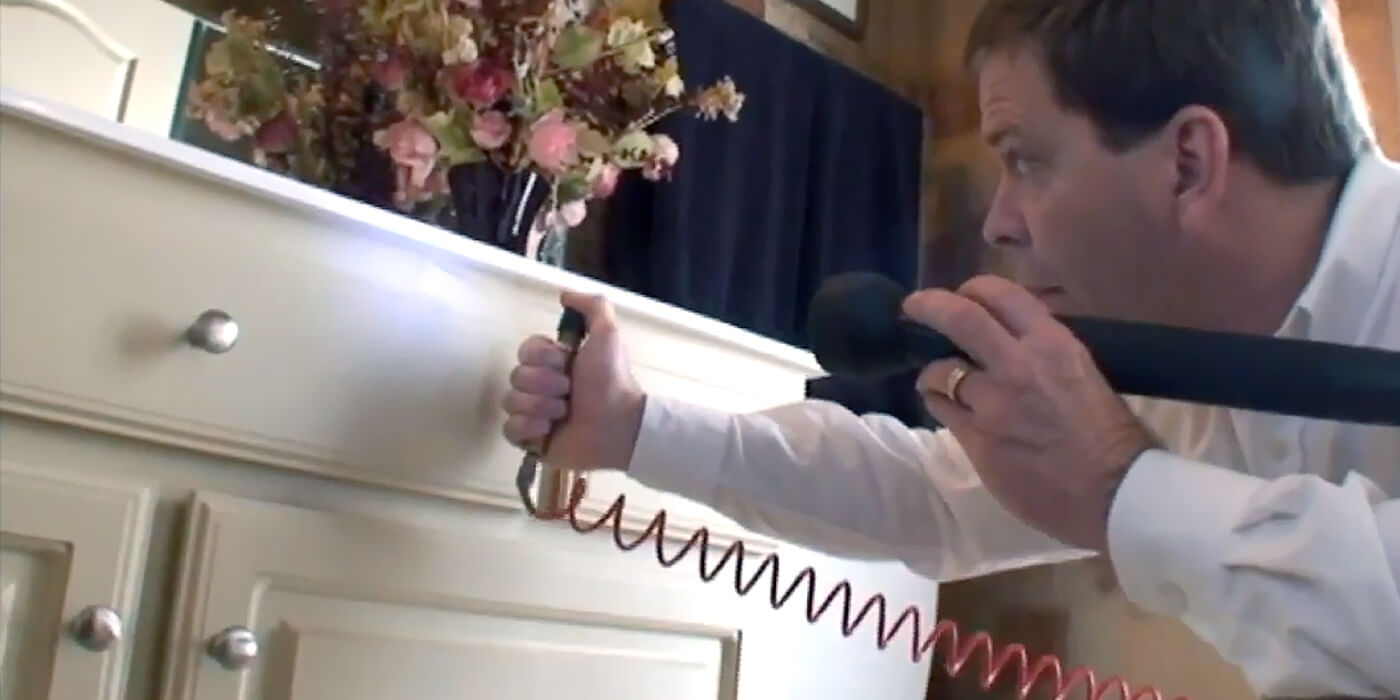 Download Transcript
Effective Pest Control Solutions
With over 50 years in the pest control business here in Texas, ABC knows what works and what doesn't. We have developed and refined our pest control treatments over the years in alignment with Integrated Pest Management (IPM) principles. What does that mean, exactly?
IPM is an environmentally sensitive and effective approach based on the idea that having a comprehensive understanding of pest biology and behavior can help prevent these creatures from entering and thriving on your property in the first place.
ABC's pest protocol involves first identifying where these animals are living and breeding. One our technicians identify and treat these problem areas to stop the growth of the pests in question, we can then turn our focus on the future. We then work with homeowners to identify what preventative steps can be taken to stop future infestations, whether that means sealing points of entry, making adjustments to your sprinkler system to avoid water pooling in your lawn or encouraging beneficial insects and animals onto your property.
The ABC Process
1. Contact ABC
When you contact us, we will schedule an inspection to get an understanding of the problem. In some cases, we can give you a quote over the phone.
2. Get An Estimate
If you have an inspection, we will send you a custom treatment plan and estimate afterward. Once we get your approval, we will schedule your treatment.
3. Treatment
We will come to your property and treat for pests in common hiding and nesting areas. Over time, you will start seeing less and less pest activity.
4. Prevention
Customers with our ongoing pest management services will receive periodic retreatments to prevent the return of the most common pests in our area.
Sending an inspector to your property is the best way for us to see the extent and severity of your pest problem first hand and gather the information we'll need to create your customized treatment plan. The goals of this visit are to:
Conduct a preliminary inspection to find the source of your infestation
Assess the extent and degree of the problem
Identify the pests and associated damage, if needed
Determine whether they are any unique characteristics of your property that may make you more vulnerable to pest activity
Learn more about what you have been seeing
Respond to any questions you might have about techniques, our pest control philosophy and the course of treatment.
Once the appointment is over, we'll send you a free, no-obligation estimate for you to review with recommended next steps. Once you approve the estimate, we can schedule your first service call.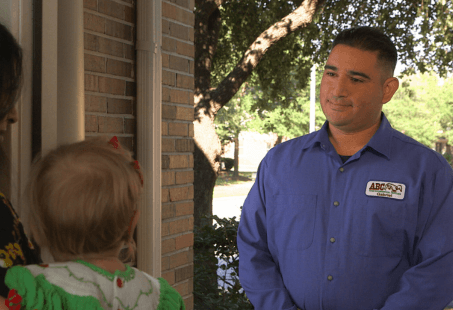 Get Started
We offer a full range of pest control services.
We understand that you have many choices when it comes to pest control here in Central Texas. Our customers here in Georgetown tell us that they keep coming back to ABC because our friendly, licensed technicians can resolve even the toughest pest problems. They are also grateful that they don't have to worry about having an ABC employee on their property, because they know that we conduct background checks and drug testing on all our employees. Last, but certainly not least, our technicians treat your home as they would their own.
Frequently Asked Questions
When can ABC get started on my pest problem?
We understand that pest problems tend to fall into two categories: you need help now, and you really need help now. For those more pressing issues, we do our best to give you an estimate over the phone so that we can schedule a time to begin treatment right away.
In some cases, we prefer to advise you in person about the best course of treatment. In these cases, we arrange for a time that's good for you for an inspector to come to your home to learn more about the problem and provide you with a no-hassle, free estimate. In those cases, the appointment can usually be scheduled within a few business days and your first service call can be scheduled as soon as you approve the estimate.
Does ABC give free pest control estimates?
We want to do everything we can to make homeowners' lives easier, and that starts with the free estimates provided by experienced inspectors. Since no two pest problems are exactly alike, in many cases we prefer to meet you at your home to get a first-hand look at the problem you are dealing with so that we can create a more effective treatment plan. Once you look over our estimate and approve it, we can get you on our calendar for your first service call.
How many service calls can I expect before the pests are gone?
Since all pest problems are unique, there is not an easy answer to the question of how long treatment plans will take. So many variables are involved, including the time of year, the pest or pests in question and the extent of your infestation.
What we can tell you is that we usually recommend more than one treatment. Why? The effectiveness of the products we use diminishes over time, and depending on what types of pests are causing you trouble, retreatment may be necessary to make sure eggs and larvae do not develop into adults.
In response to increased demand by our customers, ABC now offers pest control services year-round to keep pest populations under control. Our Georgetown year-round pest program focuses on the four most common pests in our area: roaches, ants, spiders and scorpions.
Do I need to plan to be at home for each ABC service?
We do prefer in many cases to meet homeowners for the free inspection visit so that we can create a pest control program that best fits your needs and preferences. Once you have a chance to go over our estimate, you may choose to take advantage of our outside-only services. Our technicians can treat the outside of your home for crawling insects while you are away, as long as you provide us with instructions on how to access your yard.
Get Started
We offer a full range of pest control services.
Additional Pest Control Service Areas in Greater Austin
ABC serves many surrounding communities, including, but not limited to:
What Our Customers Are Saying
"I hired the handyman service from ABC to take care of miscellaneous stuff around my house that has been long overdo! They sent Robert (Bob) who was terrific! He came over with a smiling face on a Monday morning!! I found him very knowledgeable and proficient about his trade. He has a "can do" attitude which was truly appreciated. I would highly recommend him! A really nice guy!"
"First time using ABC and have been very pleased so far. They are very professional, their specialties and technicians are very well informed and trained in their departments. We have spoken to the rodent control and the AC department. Everything was relayed to me about the process and the follow up was very through from start to finish with emails, phone calls and detailed reports. Very impressed with their whole process. Great job ABC!!!"
Need Pest Control For Your Business?
We understand that businesses have different needs than residences. That's why we have specially trained technicians who can service your business.
ABC's Complete List of Home Services in Austin
Why deal with multiple service providers when ABC can do it all?