Pest Control in Leander, TX
Leander is one of the quickest growing cities in the state. An unfortunate result of this rapid growth is the increase in pest activity in residential areas. Whether it's roaches, rodents, bed bugs, termites or another common household pest, eradicating these uninvited guests on your own can be extremely difficult. ABC Home & Commercial Services provides effective, high-quality pest control in Leander. Our professionals pinpoint the source of your infestation, implement a customized treatment plan and safeguard your home from future invasions.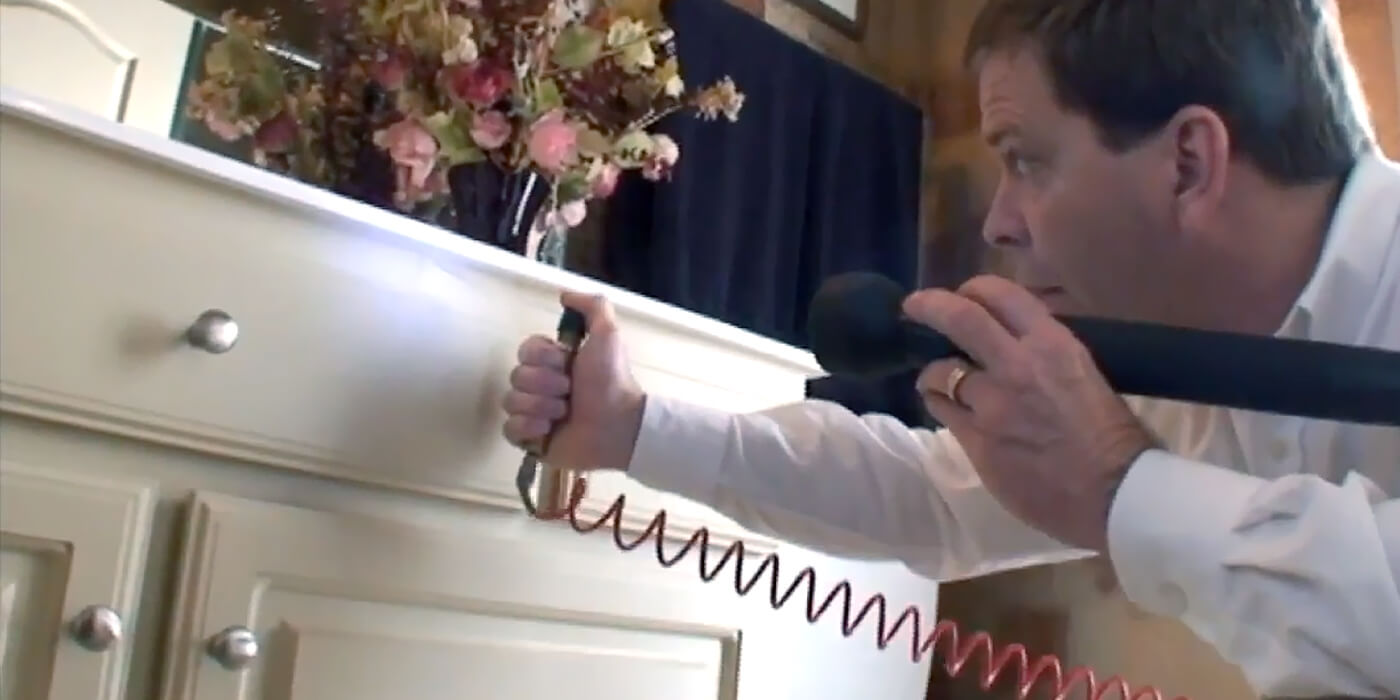 Download Transcript
Effective Pest Control Solutions
ABC has developed a philosophy over the decades that we have been serving Central Texas homeowners that the best pest control methods focus on prevention in addition to treatment. At the foundation of the work we do is a deep knowledge of how these different pests act in the larger environment and their life cycles so we can provide you with the most effective solution possible. ABC is the largest independently-owned and operated pest control company in the state partially because of the success we have had with this Integrated Pest Management (IPM) approach.
IPM is supported by many large institutions, including the Environmental Protection Agency. The institutions which follow this pest control model prioritize pest interventions that are low impact and low cost. This approach was developed by combining lessons learned from entomology, animal behavior, biology and horticulture to create techniques that are effective and efficient.
We apply the IPM approach by examining your home for areas that could be welcoming to pests and providing you with options to make those areas less attractive. These cultural controls might include removing dense vegetation, sealing off potential entry points, removing standing water, putting mesh covers over outside vents and relocating firewood away from your home's foundation.
The ABC Process
1. Contact ABC
When you contact us, we will schedule an inspection to get an understanding of the problem. In some cases, we can give you a quote over the phone.
2. Get An Estimate
If you have an inspection, we will send you a custom treatment plan and estimate afterward. Once we get your approval, we will schedule your treatment.
3. Treatment
We will come to your property and treat for pests in common hiding and nesting areas. Over time, you will start seeing less and less pest activity.
4. Prevention
Customers with our ongoing pest management services will receive periodic retreatments to prevent the return of the most common pests in our area.
When a trained inspector comes to your home, you can expect that the ABC team member will:
Ask you questions about the pests you've seen around your home, where you are seeing them and how frequently you are experiencing issues with uninvited guests.
Inspect your home for pest activity, looking in popular hiding spots and examining cracks and crevices.
Make note of any pests and any related damage that they may have caused.
Consider whether any distinct characteristics on your property would make you more vulnerable to an infestation.
Allow you to ask any questions you may have regarding the pests, the treatment plan or our process.
Once you have approved our estimate, we will go ahead and schedule the first service call.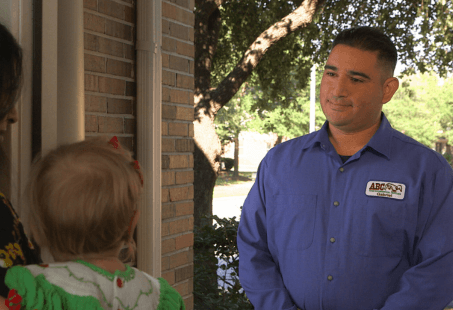 Get Started
We offer a full range of pest control services.
ABC is known in Leander for having knowledgeable and courteous technicians who provide thorough and high-quality pest control services. We hear from our loyal customers that ABC is a popular choice among homeowners because customers can feel safe with our technicians, as background checks and ongoing drug tests are administered to all employees.
As a family-owned and run business, we believe in treating your home as if it was our own. We do everything we can to make your life easier, including cleaning up after we're done and going over what we plan to do and our findings during a service call.
Frequently Asked Questions
How long will I need to wait for my service call?
We understand that at the first sign of a pest, you want help. This is why we do our best to send an inspector to your property as soon as possible. Depending on the pest in your home and the extent of your problem, we can even give you an estimate over the phone in some cases. Most of the time, however, we prefer the opportunity to meet you in your home to identify the pests and see the extent of the infestation first-hand. This approach allows us to create the most accurate and effective treatment plan.
What's the usual duration for your pest control treatments?
There is no set number of treatments that will solve every pest problem, and no one size fits all solution to an infestation. While we would love to say that we will only need to come for one or two treatments, most of the time effective long-term control takes time. We often recommend to our customers that we come back for monitoring visits to ensure your pest population has dwindled down to zero.
Many of our customers schedule preventative calls with us during different seasons, as different pests are more active during different times of the year. For example, rodents and other types of wildlife tend to invade homes in the winter when it's getting cold and they're looking for a warm shelter, which insects may invade when it's hot out or after a rain shower.
Will I need to be home during an ABC treatment?
For our inspection, we will need you to be home to answer any questions we may have, and also so we can give you the opportunity to ask us any questions that you may have. We will also likely want to inspect the interior of your home to see if there may be spots where pests are hiding that you may have missed.
After that inspection, we can treat the outside of your home, even when you aren't there. We understand homeowners are busy, and that it's difficult to be present for recurring service calls. All we ask is that you provide us with gate codes or any other instructions we may need to get to the areas in your home that require treatment. We also ask that for their safety you leave pets and children inside while we are treating the exterior of your home.
Get Started
We offer a full range of pest control services.
Additional Pest Control Service Areas in Greater Austin
ABC serves many surrounding communities, including, but not limited to:
What Our Customers Are Saying
"I hired the handyman service from ABC to take care of miscellaneous stuff around my house that has been long overdo! They sent Robert (Bob) who was terrific! He came over with a smiling face on a Monday morning!! I found him very knowledgeable and proficient about his trade. He has a "can do" attitude which was truly appreciated. I would highly recommend him! A really nice guy!"
"First time using ABC and have been very pleased so far. They are very professional, their specialties and technicians are very well informed and trained in their departments. We have spoken to the rodent control and the AC department. Everything was relayed to me about the process and the follow up was very through from start to finish with emails, phone calls and detailed reports. Very impressed with their whole process. Great job ABC!!!"
Need Pest Control For Your Business?
We understand that businesses have different needs than residences. That's why we have specially trained technicians who can service your business.
ABC's Complete List of Home Services in Austin
Why deal with multiple service providers when ABC can do it all?